Best Destination Wedding in Bali
Everyone has their own dream Wedding Venues and nowadays Bali is becoming one of the most sought-after and Best Destination Wedding to exchange the vows. With seemingly endless Wedding Venues options to choose from, starting from the breathtaking cliff-edge wedding, tropical wedding by the beach, or even a fabulous wedding on the water, then stop dreaming about it and start making it happen at one of the dreamy Wedding Venues in Bali. Amongst a wide choice of wedding venue, we have hand-picked 5 favorites Bali Wedding Venues that can accommodate your celebration, be it for an intimate celebration or a grandeur one. Keep reading and let's see which Bali Wedding Package can cover all your dreams!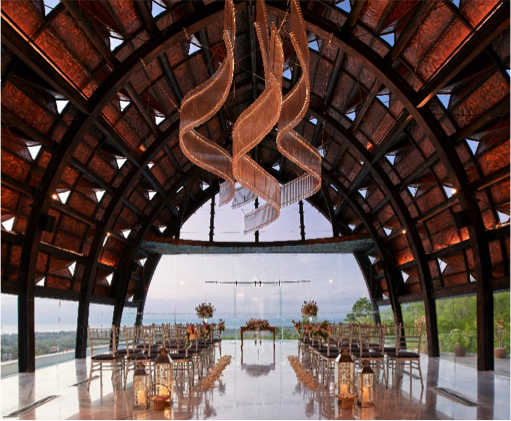 Just opened its door in 2018, Renaissance Bali Uluwatu Resort & Spa catches the attention and sits on the prime spot on the list. Among the various types of Bali Wedding Venues ranging from Chapel to the Ballroom, but Wedding Celebration Pavilions is one you will love. If having clear blue skies, a breathtaking 360-degree view of the Indian Ocean, surrounded by tropical forest, and stunning details to its building are considered the Best Wedding Destination that you are looking for, then this Wedding Celebration Pavilion will be a perfect place for two lovebirds to say I do.
Adorned with an Arch that visualized Noah' Arch, this Wedding Celebration Pavilion offers a service for your wedding ceremony or vow renewals and not forgetting to mention that the VIP room is provided for the Bride and Groom as a perfect spot for make-up and dressing preparation.
The professional wedding team from Renaissance Bali Uluwatu Resort & Spa is at your service to ensure the lovebirds and the guests create a lifetime memory to bring back home.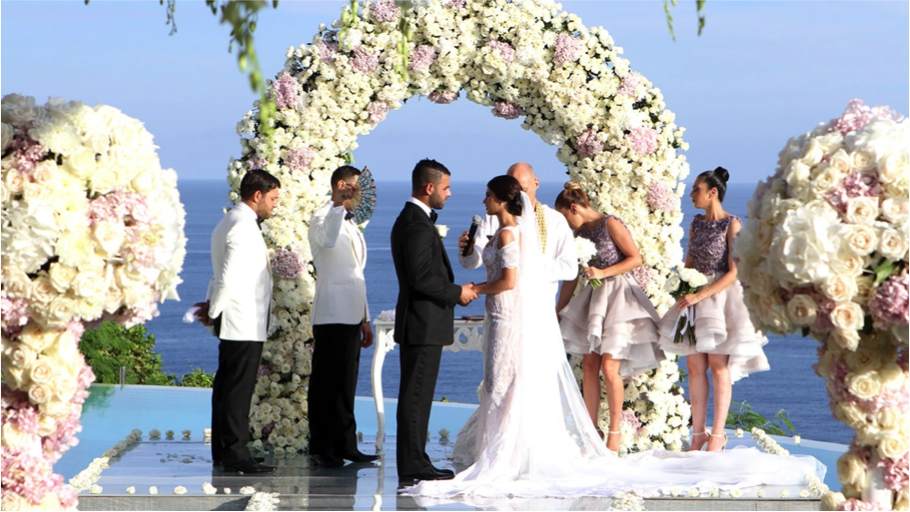 For something different, experience a signature "Wedding on Water" that is loved by many at Karma Kandara. Turn up the heat at this inspiring setting perched atop of the cliff with a sacred ceremony surrounded by the breathtaking views and the sounds of cascading crystal blue waves.
Your intimate soiree or festive gala will be spoilt with choices of lavish cuisines and a helping hand from the dedicated event team that can give you a magical experience. The lovebirds will also get a chance to unwind at the luxurious 1 Bedroom Villa after the loud and fun Bali Wedding celebration, tell us what can be better than that? Book Now your stunning Bali Wedding Packages with us to bali@parties2weddings.com.au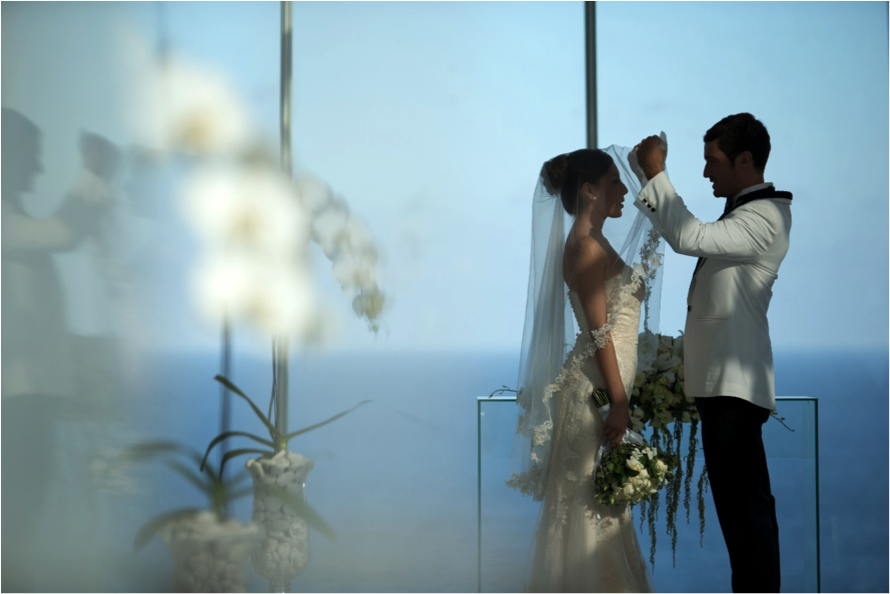 At the heart of South Bali lies a beautiful resort at the most pristine beaches on the island, Banyan Tree  Ungasan Bali is consistently serving as the perfect Bali Wedding Venues for your celebrations. Offering amazing service, cuisines, spa, and lavish accommodation, this resort understands how to cover guests' needs. Throw a wedding at the iconic White Dove Chapel, adorned with hundreds of white doves overlooking the unobstructed Indian Ocean, this Best Destination Wedding is also completed with an outdoor reception area and boasting 5-star audiovisual equipment. It is definitely a place to consider!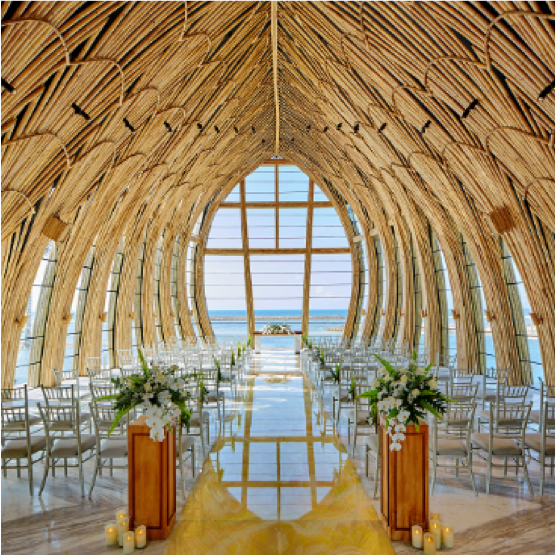 With its serene tropical ambiance, thanks to the Apurva Kempinski Bali for giving a different touch to its chapel. Inspired by Indonesian culture which adapts from Rumah Tongkonan, the traditional house of South Sulawesi, making it perfect Wedding Venues for those who want to combine a traditional with tropical setting all at one scene. Offering a wide choice of Bali Wedding Packages to consider, this Best Destination Wedding can accommodate up to 100 people.
Just 40 minutes away from the International Airport, the resort which just opened by this year offers its guest luxury accommodation with a signature of Balinese hospitality.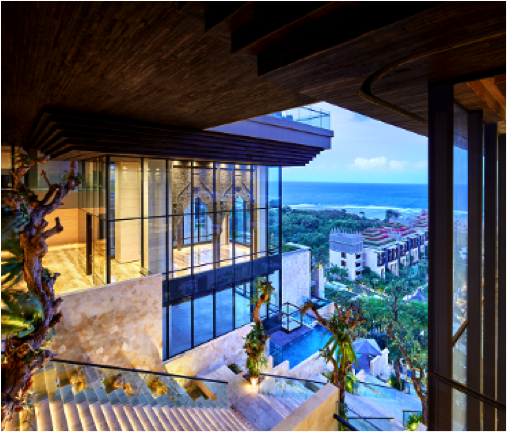 They will never leave you disappointed by having their professional wedding team who will be at your disposal in arranging your amazing day.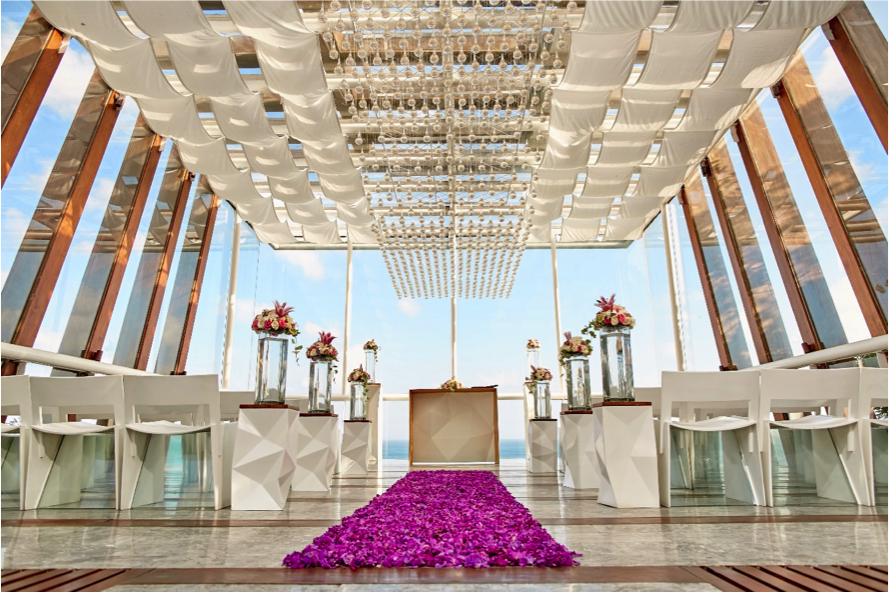 Amongst all the stunning Wedding Venues in Bali, Anantara Uluwatu Bali always steals the spot with its breathtaking view of the Indian Ocean. This is just the Best Destination Wedding to have your ceremony, luncheon or romantic dinner. The cliff-side Chapel enables an endless blue sky with a splendid cliff view that reveals an ultimate romance while exchanging your vows.
Offering a Two Night Stay Bali Wedding Packages for your indulgence, the Bride and Groom are allowed to arrange the honeymoon escape right after the glorious wedding celebration. This package will include everything that the newlywed needs, starting from dinner to spa. Every detail in Anantara Uluwatu Bali is flawless that you won't miss any seconds of it.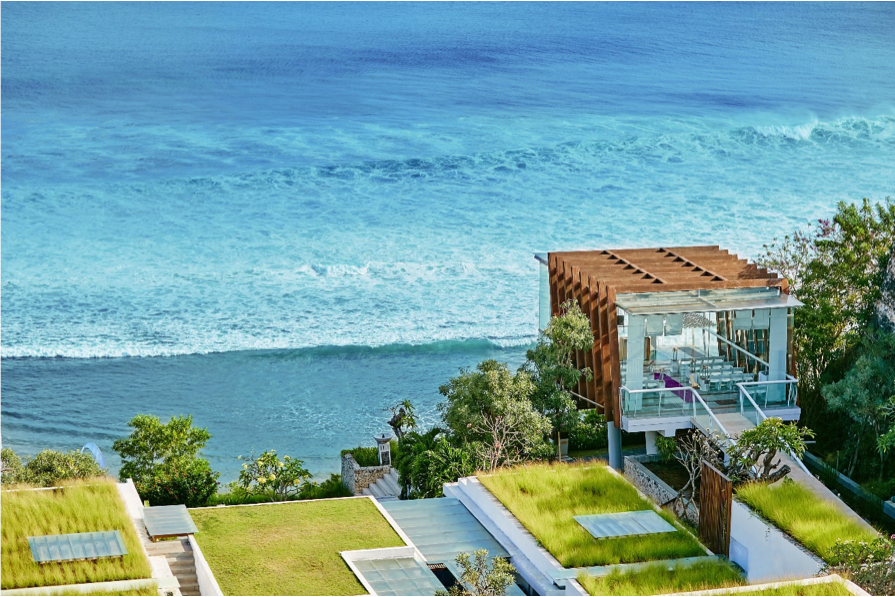 Browsing through Bali Wedding venue is the toughest job to do for the bride and groom, but with our 5 favorite places wedding venue in Bali, we believe it could make your wedding stand out as phenomenal.
Find out more about another sought-after wedding destination here https://www.parties2weddings.com.au/.
Reading Recommended for Bali Things to Do:
Wedding Packages:
Best Places to Propose, Pre-Weddings & Engagements:
What's More? 
Parties2Weddings is the largest Australian based Wedding Packages Platform for couples to plan & book their dream destination wedding in Asia. We connect couples to over 40,000 vendors across Melbourne, Sydney, Queensland to Bali.
Planning to celebrate in Bali? – Check our amazing
Bali Wedding Packages &  Bali Experiences? Check our Amazing Deals & Options:
Parties2Weddings provides Wedding Concierge to help couples to browse fixed cost packages, shortlist the venues. and customize packages to meet special requirements. The professional team has great experience will help you to prepare for your big day.
Contact our Wedding Concierge, to help connect you to vendors for Photographers, DJ, Fireworks, Fire-dance, etc. Fill in the Quote request/ Enquiry form here.