Instagrammable Places for Pre-Wedding Photo Shoot in Bali
Welcome to 5 Most Instagramable Places for Pre-Wedding Photo Shoot in Bali. When in Bali, you'd expect to capture lots of wonderful images during your holiday. Bali is indeed wonderful heaven with lots of Instagrammable Places scattered all over the island. This is also great news for couples who are about to get married and trying to find beautiful Pre-Wedding Photos. Bali provides lots of amazing options for unique pre-wed pictures. There are lots of natural beauties, exotic cultural and religious sites, as well as beautiful parks available for this purpose. Choosing only five for this list is a difficult task because many beautiful spots are left out. First thing first, don't forget to pick the best Wedding Photographer. Secondly, you can book the location upon your arrival. And here are five of the most Instagrammable Places for a Pre-Wedding Photo Shoot in Bali.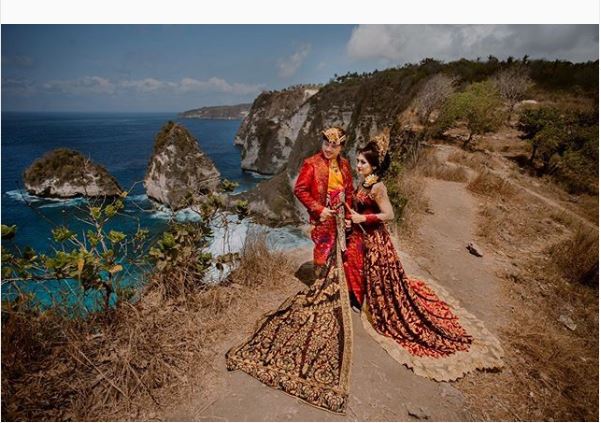 Both beaches are located next to each other but completely isolated too. Since both of them are located at the foot of magnificent cliffs, the only entrances are through hundreds of newly-carved cliffside stairs. Both beaches have a very thin sand area which can be completely submerged during very high tide. But when the beach is exposed, you can enjoy a soft white sand stretch pinned between turquoise water and tall cliffs.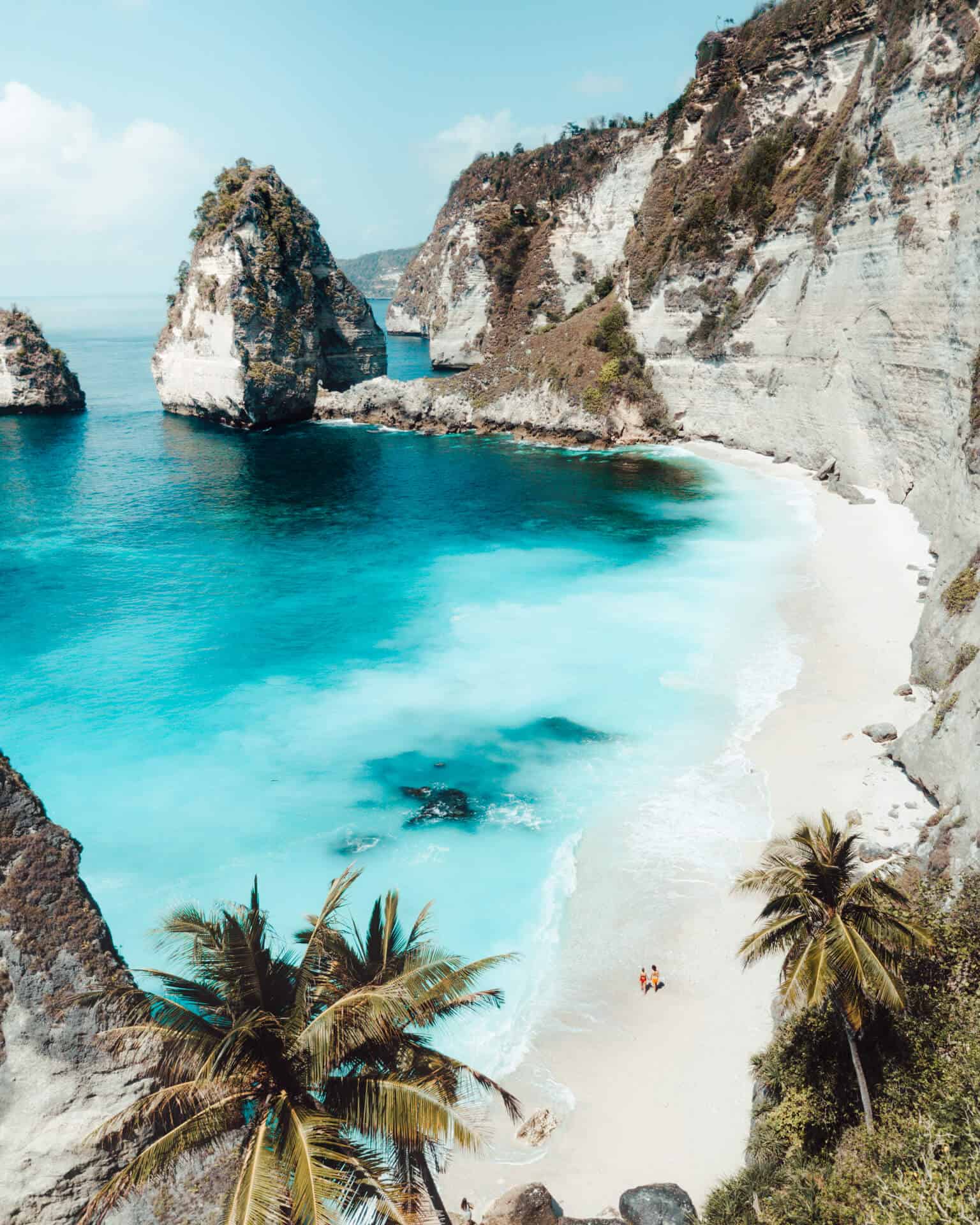 These beaches are great for Pre-wedding Photo Shoot for several reasons. First, there are not many people who are willing to reach the beaches. It means that you can have an easier time finding the best spots for yourself. The second reason is that there are lots of places that you can choose in this area. Not only the beaches, the stairs, and even the clifftop is really photogenic.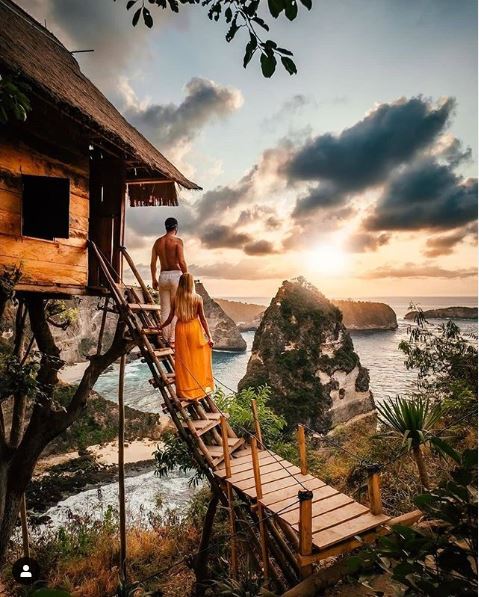 Also, there is a unique treehouse nearby; The Molenteng Treehouse. Perching on the edge of the cliff, this treehouse is overlooking the Diamond beach. During the sunset, this spot provides a stunning backdrop for a Pre-Wedding Photos.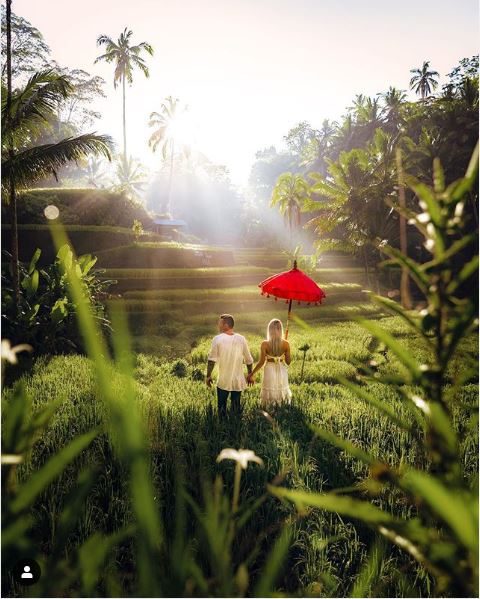 Ubud area in Bali is known for its lush green forest and panoramic rice terraces in Tegalalang. In fact, Tegalalang is one of the must-visit spots for anyone who visits Bali, especially for the first time. Look at how the rice fields are expertly carved on hillsides, with a genuinely smart irrigation system too. Today, you can enjoy much more than just rice terraces in Tegalalang.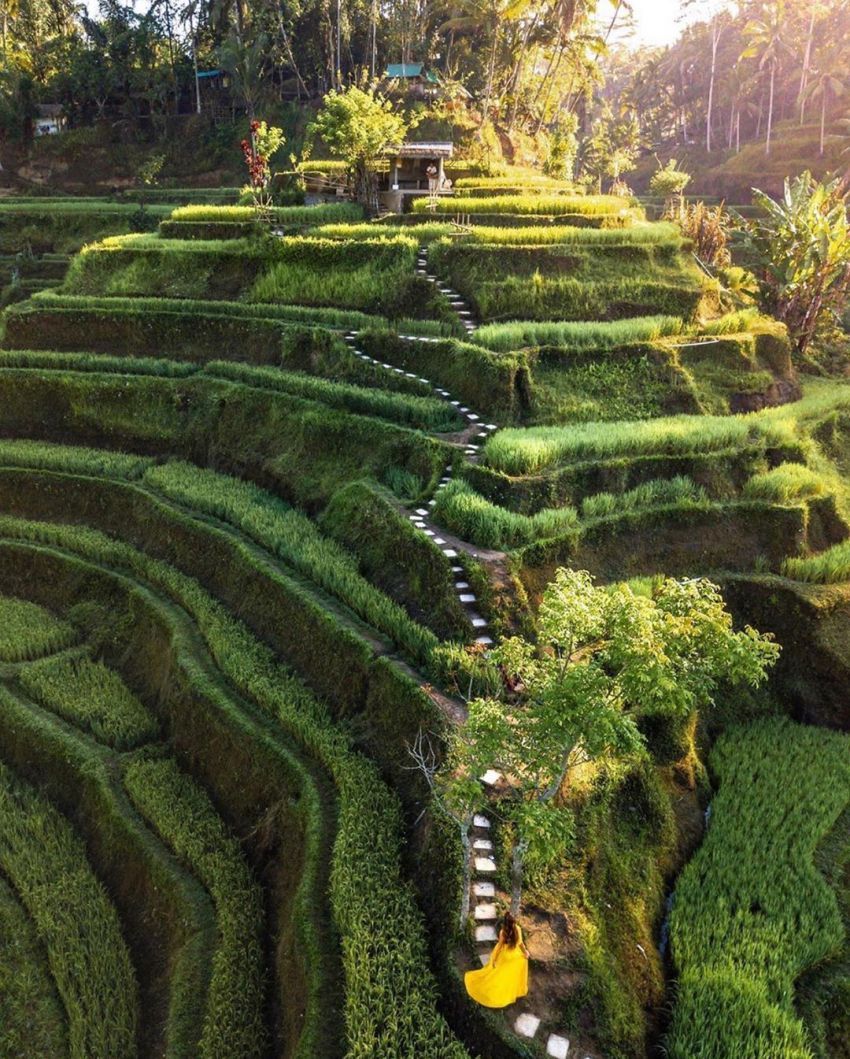 There are sky swings made specifically for Instagram purposes. You can fly on a swing between two coconut trees with the rice terraces as the background. The result is mesmerizing. As for the best pictures for Pre-Wedding Photos, you will need to walk through the rice terraces embankment, practically making yourself as part of the scenery.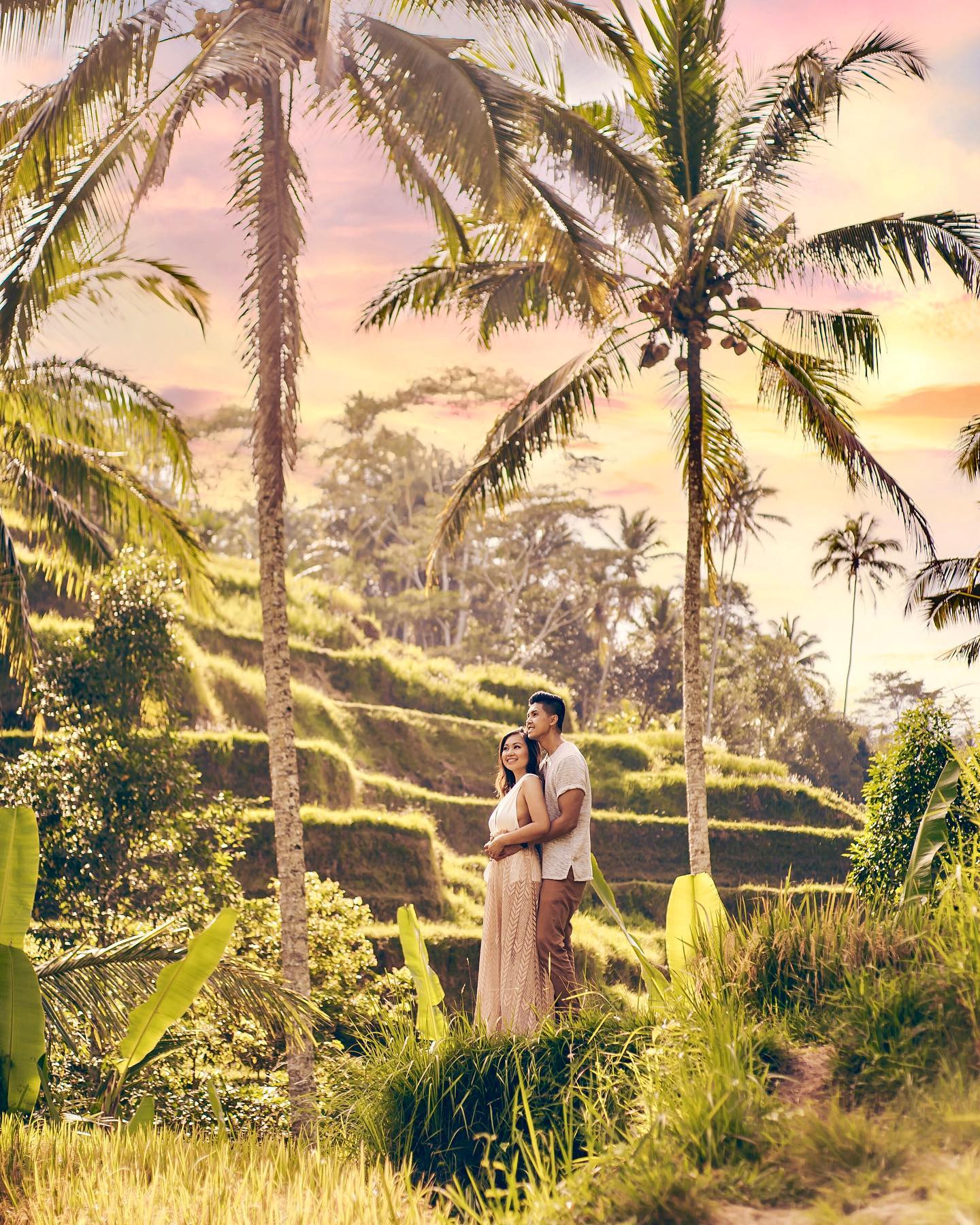 The result is extraordinary, whether your Wedding Photographer takes it close-up or from far away. By exploring the rice fields yourself, you will also get more angles and wonderful backgrounds. If you want to feel more authentic, you can hire a professional Wedding Photographer who a wide experiences. Find out more here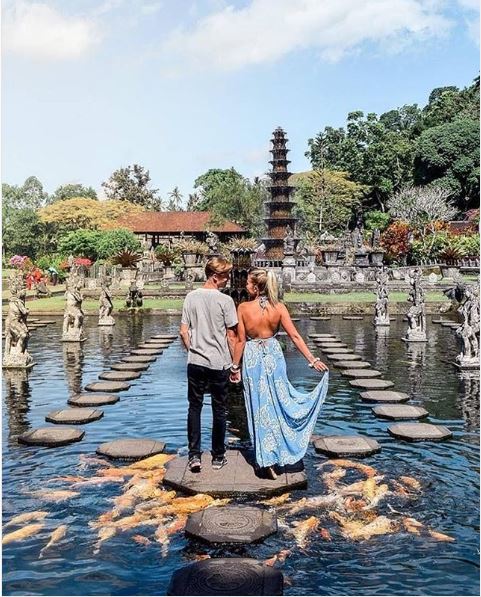 Literally means the Sacred Water of Ganges, this park was built as a royal Karangasem Water Palace by King Anak Agung Anglurah Ketut Karangasem Agung. You might infer from the name that the initial use of this park was partly built for a religious reason. Indeed, the spring from which this park gets its water supply still considers sacred until now.
The first thing that comes to view upon entering the site is a pond where you can find many guardian statues. There are also rows of polygonal stepping stones that you can use to explore the pond. This is also the most Instagrammable Places of the park, especially when you manage to attract the fishes there.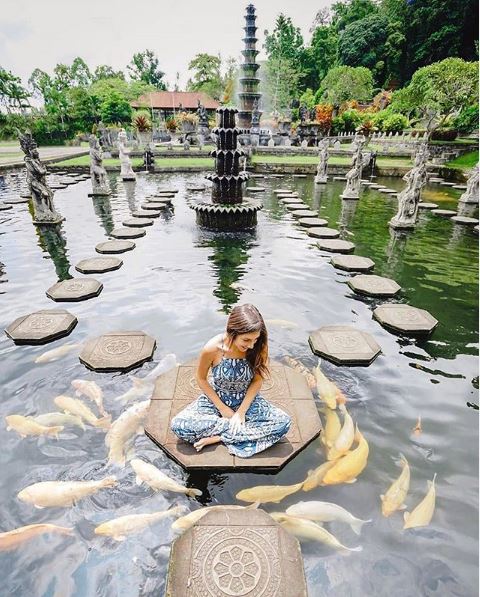 The centerpiece of this park, however, is the eleven-tiered fountain overlooking the surrounding ponds. There are lots of locations you can choose here, make sure to get the best of Pre-Wedding Photos in each Instagrammable Places within this park by your Wedding Photographer.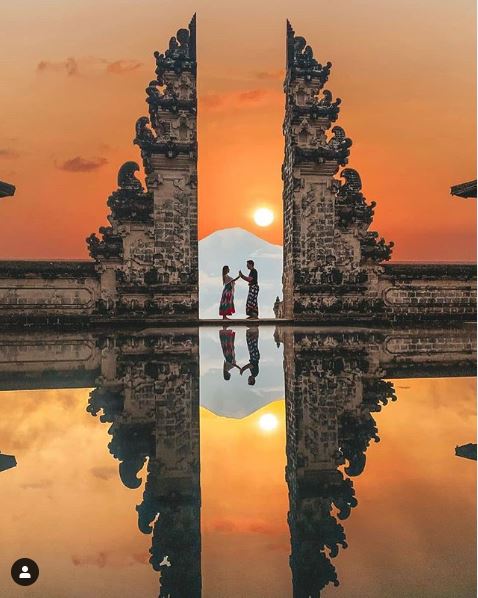 Located in the eastern part of Bali, Lempuyang (or Lempuyangan) Temple is one of the most important temples in all of Bali. For local Balinese, visiting the Lempuyang Temple means getting closer to their God. Since the temple holds a very significant religious importance, you will need to adhere to some rules, including wearing sash and sarong. Physically, prepare yourself to climb hundreds or even thousands of stairs.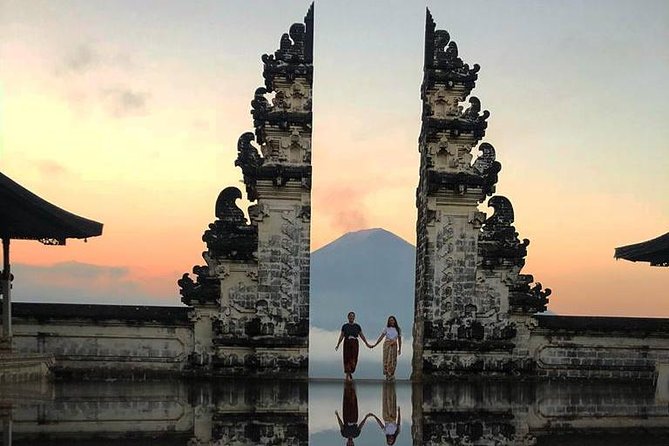 The main venue for a Pre-Wedding Photo Shoot in this temple is located in its gate (Gapura Bentar) which has a wonderful background of Mount Agung. You can make the mountain looks bigger or smaller by manipulating the angle. The very common trick used by Wedding Photographer is by having a tray of water in front of the camera. That will create an illusion as if you are at the edge of a very still pond.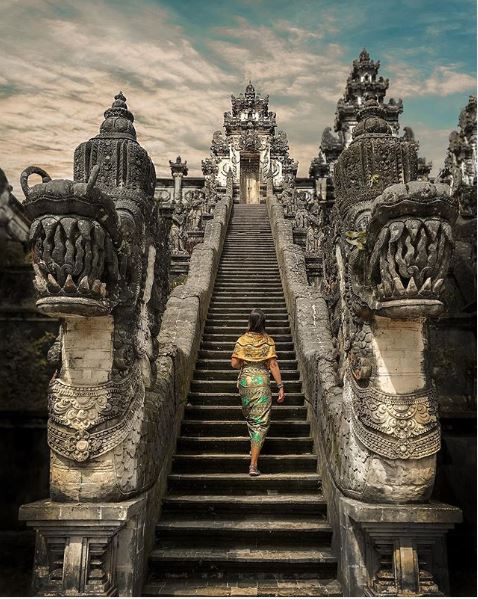 The next photogenic spot is at the base of the stairways. There are three stairways, each guarded by two dragons. This majestic spot will give you a feeling like you are ascending to a higher place, a great analogy to life in a full commitment under marriage.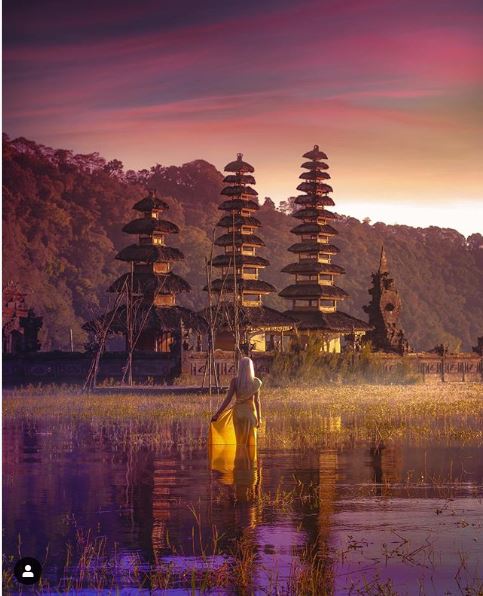 Located in the central part of Bali, Tamblingan Lake is the twin of Buyan which is located nearby. Lake Tamblingan is special because, at its shore, there is an old and seemingly 'abandoned' temple. Oftentimes, visitors would enjoy the hazy lake from this mythical temple which, by the way, is well maintained by locals. During the rainy season, the base of the temple will submerge, becoming one with the lake.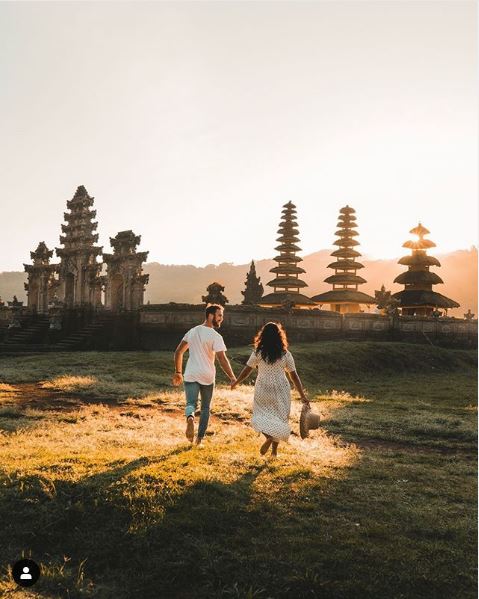 There are lots of Instagrammable Places and angles that you can take for the Pre-Wedding Photo Shoot here. Come early because the lake and the temple are at its most beautiful during sunrise. The golden rays from the east will gracefully illuminate the bride and groom to be. The overall vibe you get is a strong spirit to rise above any challenges.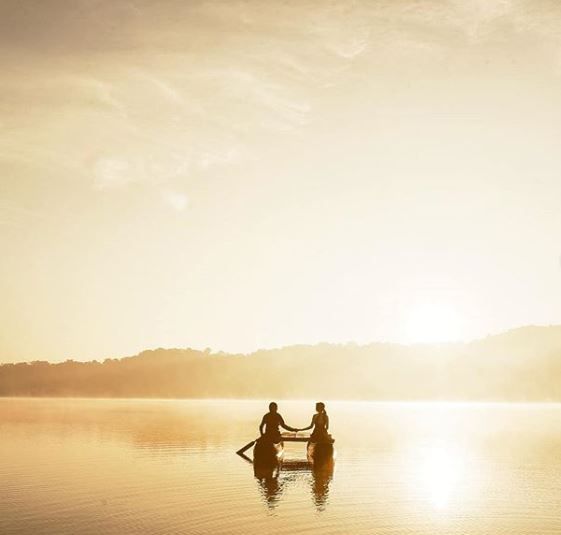 You can even rent wooden or bamboo boats to have your Pre-Wedding Photos taken in the middle of the lake. The golden haze, the bluish hills, and the mythical aura of the ancient temple will create a nuance that you will never get anywhere else. This is the best place to have a pre-wed photoshoot for early risers.
Reading Recommended for Bali Things to Do:
Wedding Packages:
Best Places to Propose, Pre-Weddings & Engagements:
What's More? 
Parties2Weddings is the largest Australian based Wedding Packages Platform for couples to plan & book their dream destination wedding in Asia. We connect couples to over 40,000 vendors across Melbourne, Sydney, Queensland to Bali.
Planning to celebrate in Bali? – Check our amazing
Bali Wedding Packages &  Bali Experiences? Check our Amazing Deals & Options:
Parties2Weddings provides Wedding Concierge to help couples to browse fixed cost packages, shortlist the venues. and customize packages to meet special requirements. The professional team has great experience will help you to prepare for your big day.
Contact our Wedding Concierge, to help connect you to vendors for Photographers, DJ, Fireworks, Fire-dance, etc. Fill in the Quote request/ Enquiry form here.