Best Cliff Top Chapel Wedding Venue Packages in Bali
A wedding celebration should be one of the best memorable moments in everyone's life because this is the event where everyone wishes to only have once in a lifetime and Bali is the most exotic location in the world. That is why, pick all the best wedding venues including Cliff Top Chapel, Ocean Front Chapel, Cliff Top Private Villa Wedding.
1. Grand Residence Intimate Wedding at Bali's 5 Star Clifftop Karma Kandara
Having a wedding celebration in Karma Kandara, a Luxury Cliff Top Resort with Direct Access to a Stunning Beach will not only create happiness, but it also creates an experience. Discover the essence of Karma at Karma Kandara on Bali's Bukit Peninsula, known globally as 'Billionaire's Row' with the stunning location, expert professional team will definitely make your wedding as you have ever dreamt of. So, to celebrate the moment of love, Karma Kandara has some great wedding packages to offer. They are all great options divided by the location of the venue. 
It's the ultimate destination for intimate groups or larger gatherings of family and friends, drawn by Bali's beauty and captivated by the spirit of Karma Kandara. Karma Kandara blends traditional Balinese architecture with luxury amenities to create a series of private villas, each formed from pavilions arranged around their own tropical courtyard and private pool. The two, three and four-bedroom villas feature natural stone, teakwood decks, and indigenous grass or ironwood tile roofs.
Package start from AUD 12,150
Exclusive venue hire
Package for 30 people
Flower arch
White signing table and centerpiece to match
White flower petals on the aisle
White / red / pink roses flower bouquet for bride & corsage for groom
Flower shower up to 30 guests
Welcome board
30 banquet chairs with white covers
30 organza chair sash's
Non-legal ceremony celebrant with a commemorative certificate
FREE breakfast for ten guests
BBQ dinner for 30 guests
Up to 5 hours of free-flow non-alcohol beverages for 30 guests
Bonus: One-night stay at Grand Residence 5 BedRoom Villa for 10 guests, Includes Breakfast for 10 guests 
**Minimum 2 nights stay is required, therefore extra 1 night should be taken.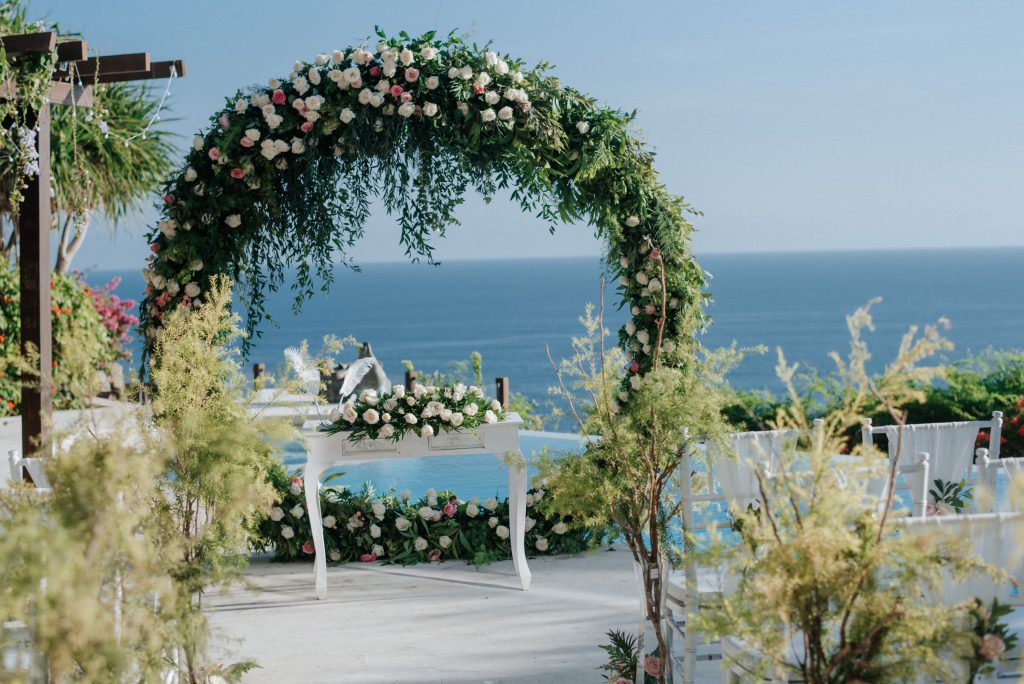 Bali's best 5-star Intimate Private Villa Wedding Package by Parties2Weddings at Karma Kandara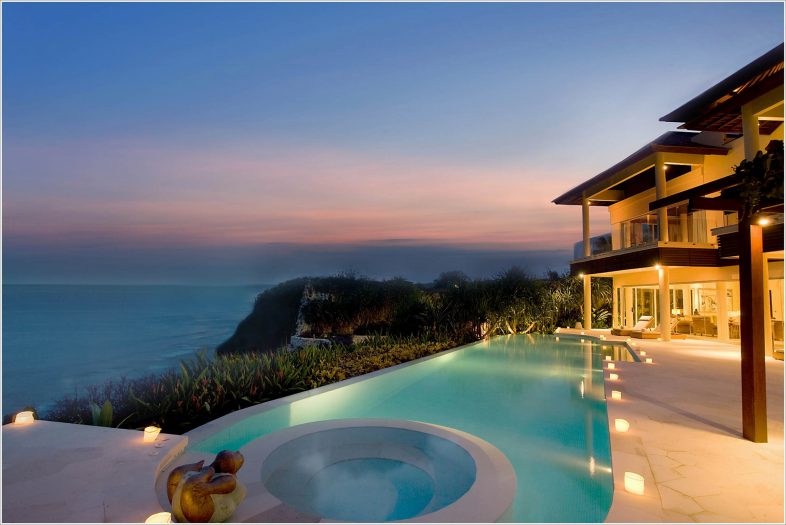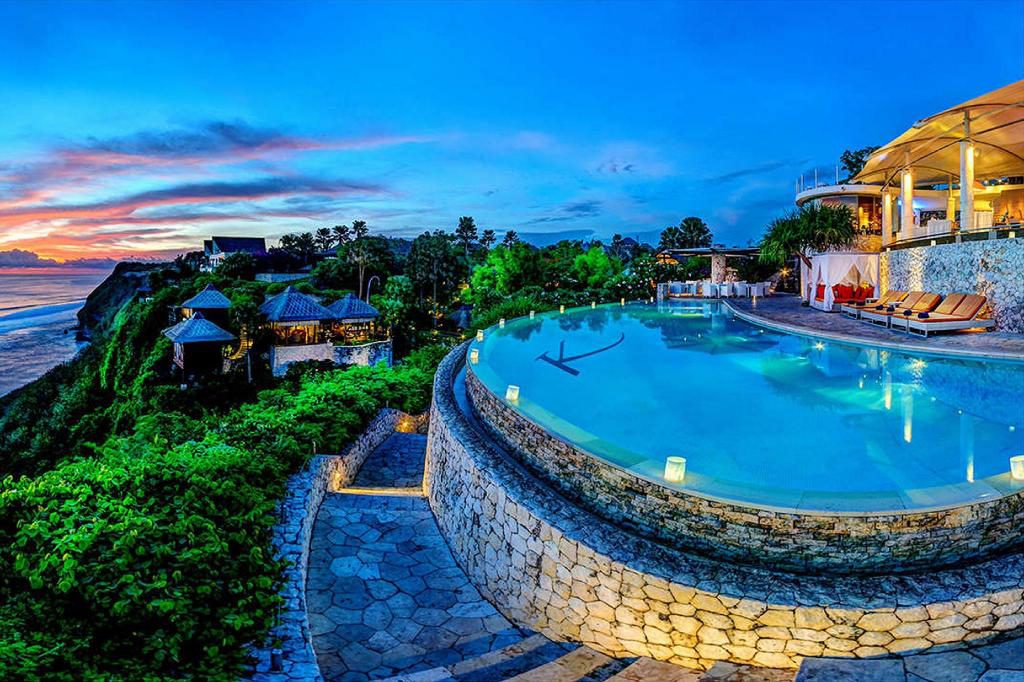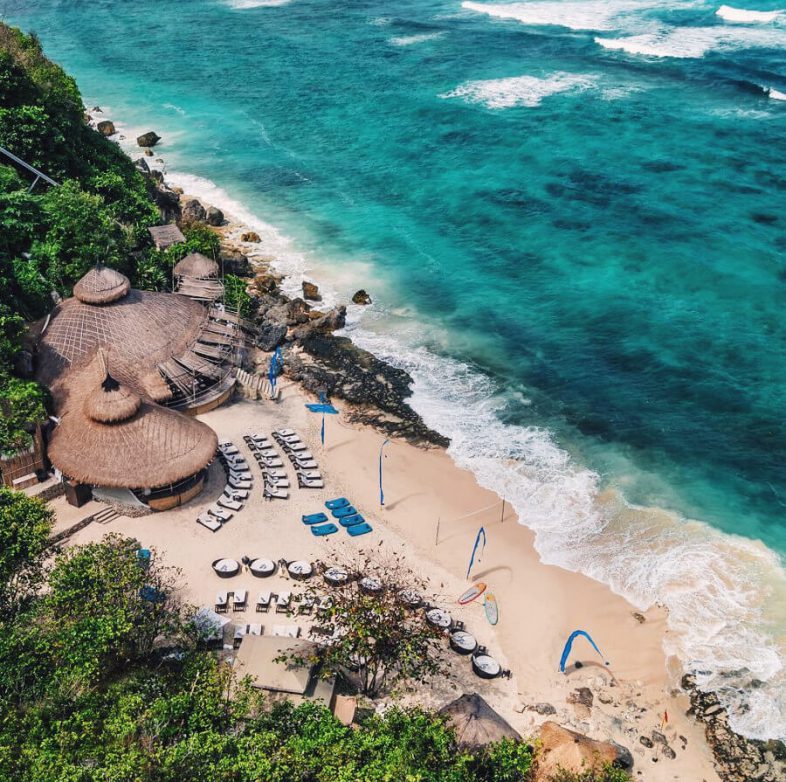 Check more for customized packages: Private Villa Wedding
2. Ocean Breeze Chapel Wedding
The sacred verses of the vows are uttered in the glassy Mirage Chapel while the ocean breeze patting the happiest face of the two lovers. It is dreamier than what a fairytale tells with the tropical Mirage signature flower decoration. Grand Mirage Resort & Thalasso Bali visualizes the enchanting fantasy into reality. Featuring selections of Bali Wedding Packages and four exotic Bali Wedding Venues, Grand Mirage Resort and Thalasso Bali offers the most magical Bali wedding. The on- site wedding team organizes every petite detail and bewitch them into splendid nuptials.
Packages start from: AUD 4950
Package for 10 pax
2 Hours private use of Chapel with Western or Balinese Decoration
Non-legal English Speaking Celebrant
Tropical Mirage Signature Flower Decoration
Flower Petal Walk Way
Hand Bouquet for Bride and boutonniere for the Groom
Welcome Board with fresh flower & flower shower
2 Balinese Girls in Traditional Balinese Costume
Standard sound system to play your music
Wedding Cake
A bottle of Balinese Sparkling Wine
Wedding Gift
Ring Pillow Display
Commemorative Wedding Certificate .
Bonus: 2 Nights stay at Deluxe Ocean View Room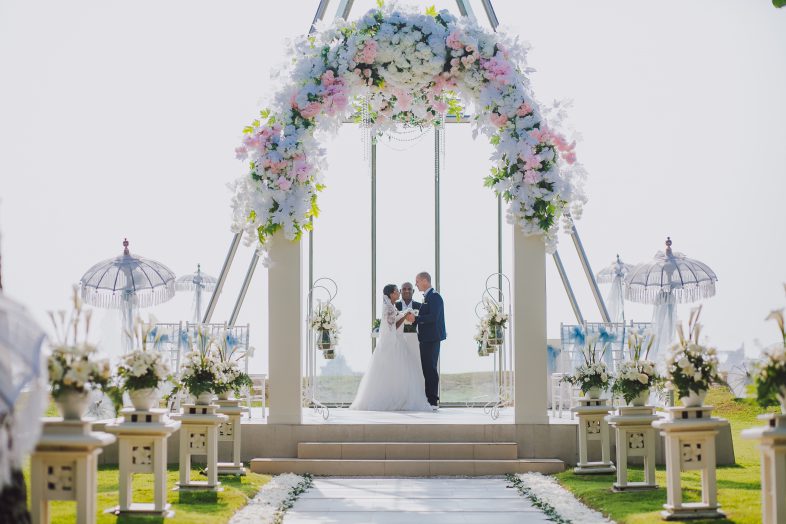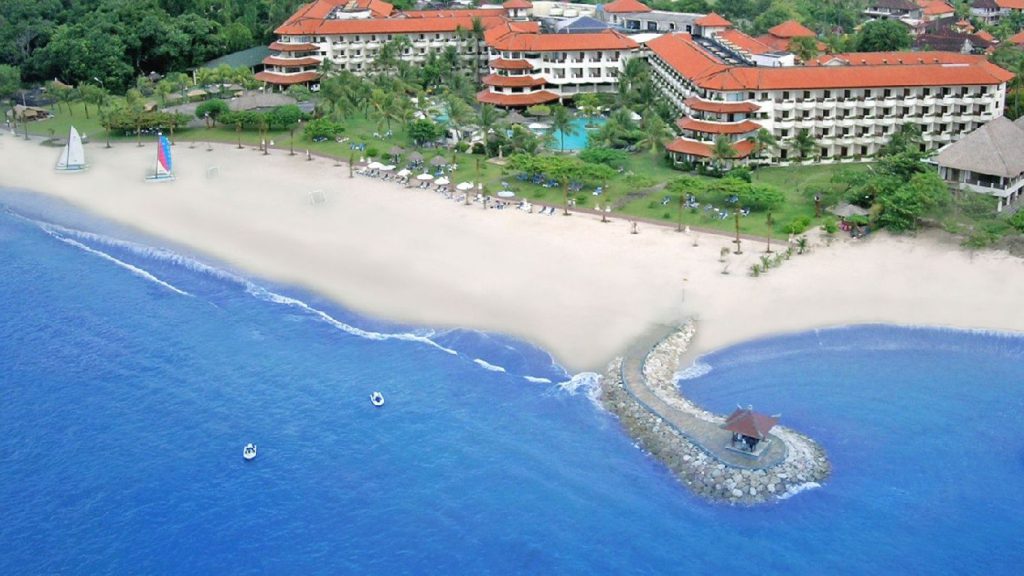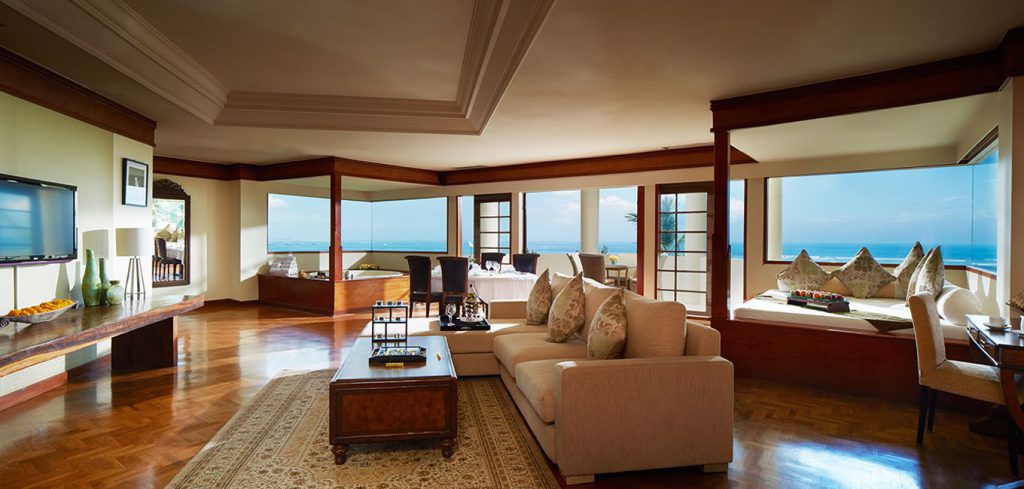 3. Beautiful Cliff Top Ocean View Wedding
Anantara Uluwatu Bali Resort unfolds on a dramatic cliffside over the Indian Ocean. Terraced architecture ensures ocean views from every angle. Dine, swim and Jacuzzi against a panorama of sunset at our Bali resort's luxurious Suites. Ride the waves of the famous Impossible Beach below..
Weddings at Anantara Uluwatu Bali Resort are iconic, intimate, and one-of-a-kind. Exchange vows over the ocean in the glass-panelled Dewa Dewi chapel. Toast your marriage with sunset cocktails at cliff's edge. Banquet under the stars on a lush lawn.
Exchange vows in a stunning ocean-front chapel. Dress in your private suite. Frame iconic wedding photos. Let your wedding planner perfect every detail.
Packages start from: AUD 4950
Pre-wedding photo shoot access around the resort and chapel (subject to availability)
1 hour use of the Dewa Dewi Chapel
3 hour use of preparation suite
Wedding blessing ceremony with English speaking priest
1 altar flower decoration
2 standing flower decorations at the sides of the altar
6 standing flower decorations along the aisle
1 flower decoration beside the welcome board
Flower petals strewn along the aisle
Flower confetti
Hand bouquet for the bride and boutonniere for the groom
Non-alcoholic wedding toast for the bride and groom
Welcome drink for up to 20 persons
Mineral water for up to 20 persons
Scented cold towels for up to 20 persons
Personalized wedding assistant
Guest registration book
2 welcome boards
Wedding certificate
Wedding gift
Standard sound system with DVD player and microphone in chapel during ceremony
Wedding Time Slots : 09.00 am | 11.00 am | 01.00 pm | 03.00 pm | 05.00 pm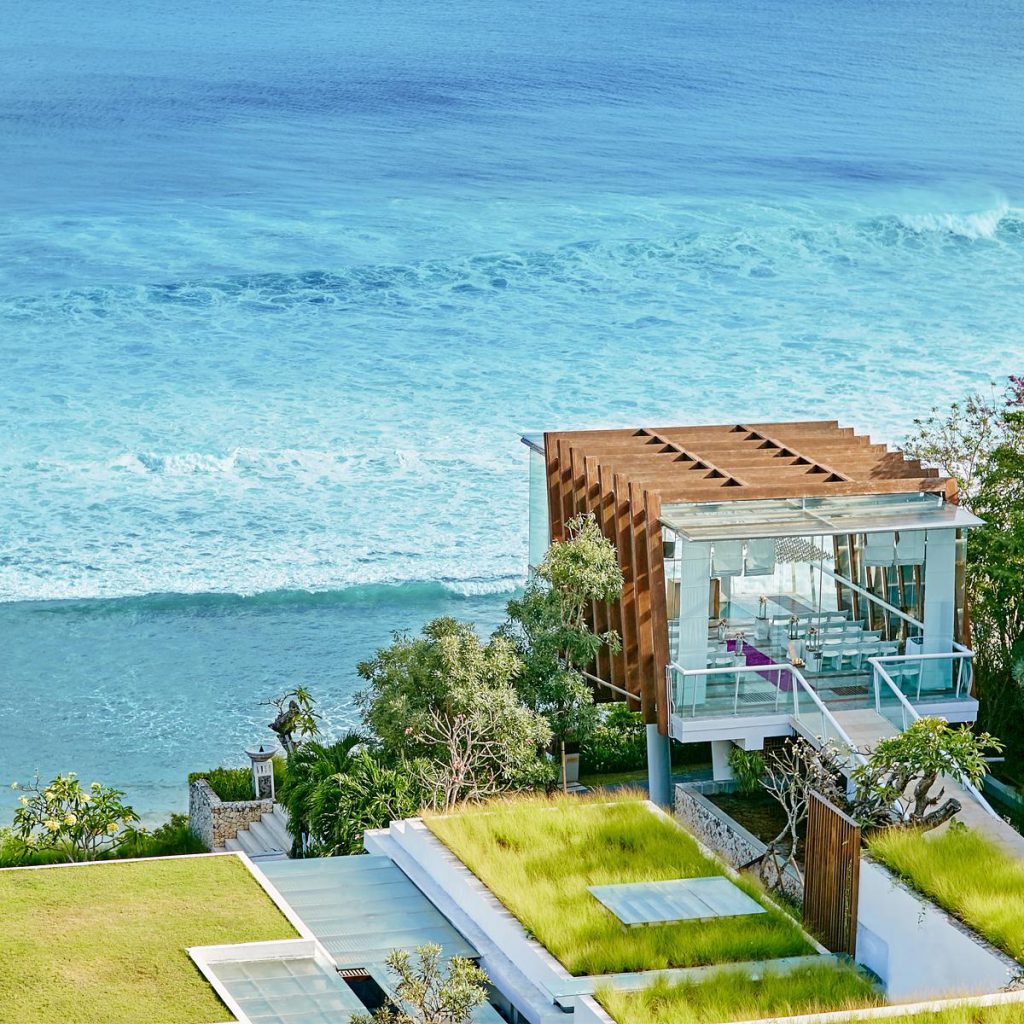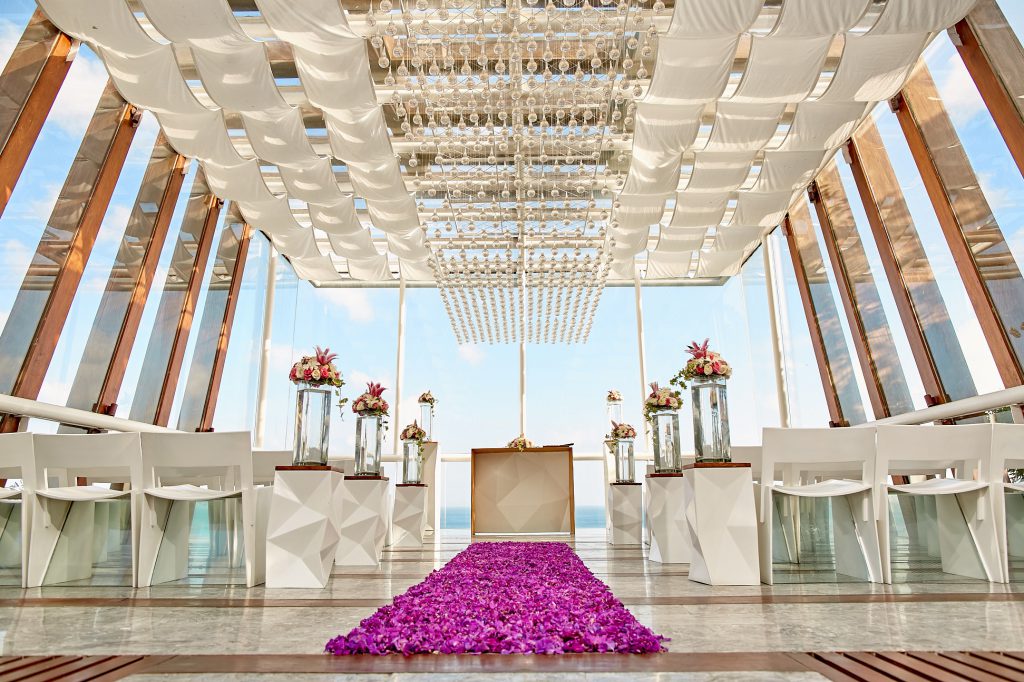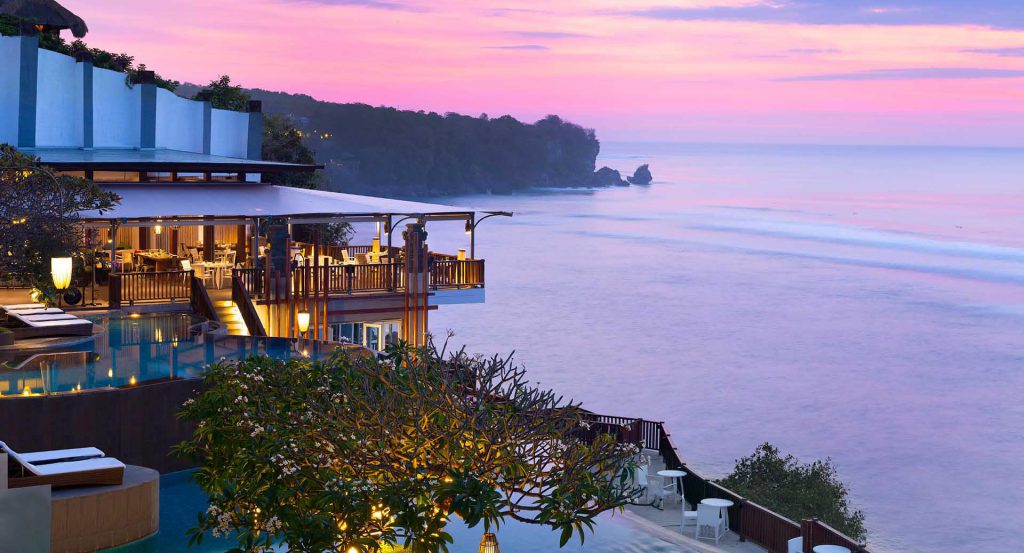 What's More? 
Parties2Weddings is the largest Australian based Wedding Packages Platform for couples to plan & book their dream destination wedding in Asia. We connect couples to over 40,000 vendors across Melbourne, Sydney, Queensland to Bali. Parties2Weddings provides Wedding Concierge to help couples to browse fixed cost packages, shortlist the venues. and customise packages to meet special requirements. The professional team has great experience will help you to prepare for your big day.
Wedding Packages in Bali:
Check the Wedding Packages & Wedding Venues, which are carefully curated to provide the best affordable options packaged with the best of the best entertainment, decoration & lighting, wedding cake, flower to photography & videography, you name it they will take care of the best of it.