When the time finally comes to tie the knot, many people want a beautiful and flawless wedding. If you are going to pick your venue at one of the most romantic islands, then Bali is the answer. The famous Clifftop Wedding at Renaissance Bali Uluwatu Resort & Spa is the perfect choice for a lifetime occasion. It comes with no surprise that you will find plenty of Clifftop Wedding Venue Bali options. Renaissance Bali Uluwatu Resort & Spa offers plenty of advantages that will make it worthwhile to plan your wedding with them.
1. Best Clifftop Wedding Venue with Stunning View
One of the key factors for a beautiful wedding is the landscape and scenery of the venue. This establishment exactly covers your needs, a stunning Clifftop Wedding Venue view where the sun and sky meet the sand and ocean. The resort is surrounded by rugged cliffs and pristine beaches that will create a wonderful view perfect for your wedding.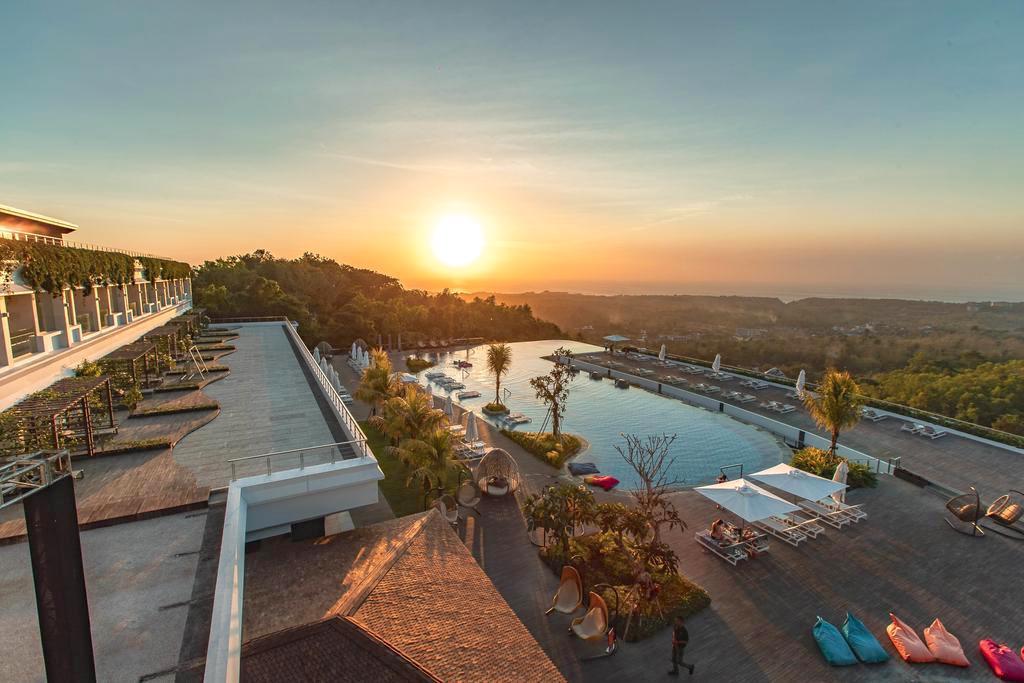 With this exceptional scenery, it is hard to say no to this wonderful venue especially if you have always dreamed of a tropical wedding. It also offers a beautiful chapel and ballroom if you prefer an indoor venue adorned with modern interior design.
2. Delicious Food Catering
Impress your guests with delicious food served in a beautiful presentation. Renaissance Bali Uluwatu Resort & Spa will help you plan your wedding from the venue, setting, and down to the catering. It is all tailored and easily personalized to suit your preference.
The Dinner Reception menu includes a wide array of food options, from Indonesian, Chinese, up to the Western foods. The exceptional main course is started with a wide selection of mouth-watering appetizers and ended with tasty desserts that will impress your guests.
https://www.instagram.com/p/CAxItOulOdT/?igshid=157qg8jz6wo83
Accessibility is one of the most important things to consider for your wedding reception. As you don't want your guests to find it difficult to reach the wedding location. The Renaissance Bali Uluwatu Resort & Spa is relatively close to the Ngurah Rai International Airport, which is an only 21-minute drive away. As it is located in a quite famous and touristy area, finding a shuttle car is to this resort is also easy.
4. Luxurious Accommodation for your Bali Clifftop Wedding
A luxury 5-star hotel completed with upscale amenities, starting from delicious indigenous cuisine, sparkling outdoor pools, 24-hour gym, beautiful restaurants and bar, and many more. These generous facilities mean you can prolong your stay here and enjoy your Bali honeymoon after the wedding ceremony and reception, creating the perfect moment of your life.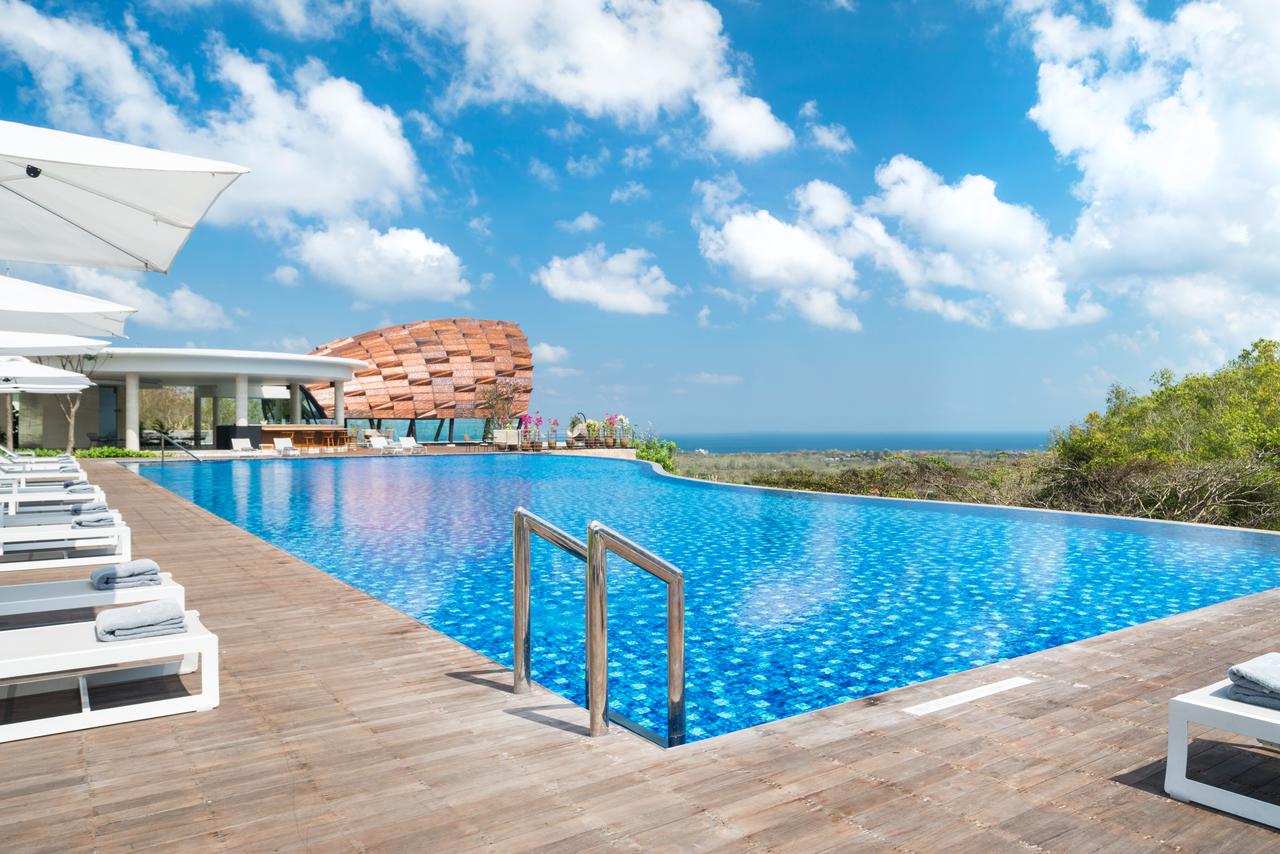 Before the big day, you can always try their relaxation package with body massage and spa. It is guided by their professional beauty and wellness therapies. You want to look your best for your big day after all!
The Renaissance Bali Uluwatu Resort and Spa offers four beautiful wedding venues you can choose from. Whether you want it outdoor or indoor, all of them are presenting a majestic Balinese landscape and a stunning view of indoor architecture. Here are the four venues option you can choose from:
1. Bali Clifftop Wedding at Celebration Pavilion
One of the famous options for a wedding ceremony and reception is the Celebration Pavilion. It offers a calm and tranquil ambiance tucked away in the serenity area of the resort. Surrounded by tropical forest and adjacent to the lower pool area. The view is stunning during the day, and even more magnificent for an evening wedding reception.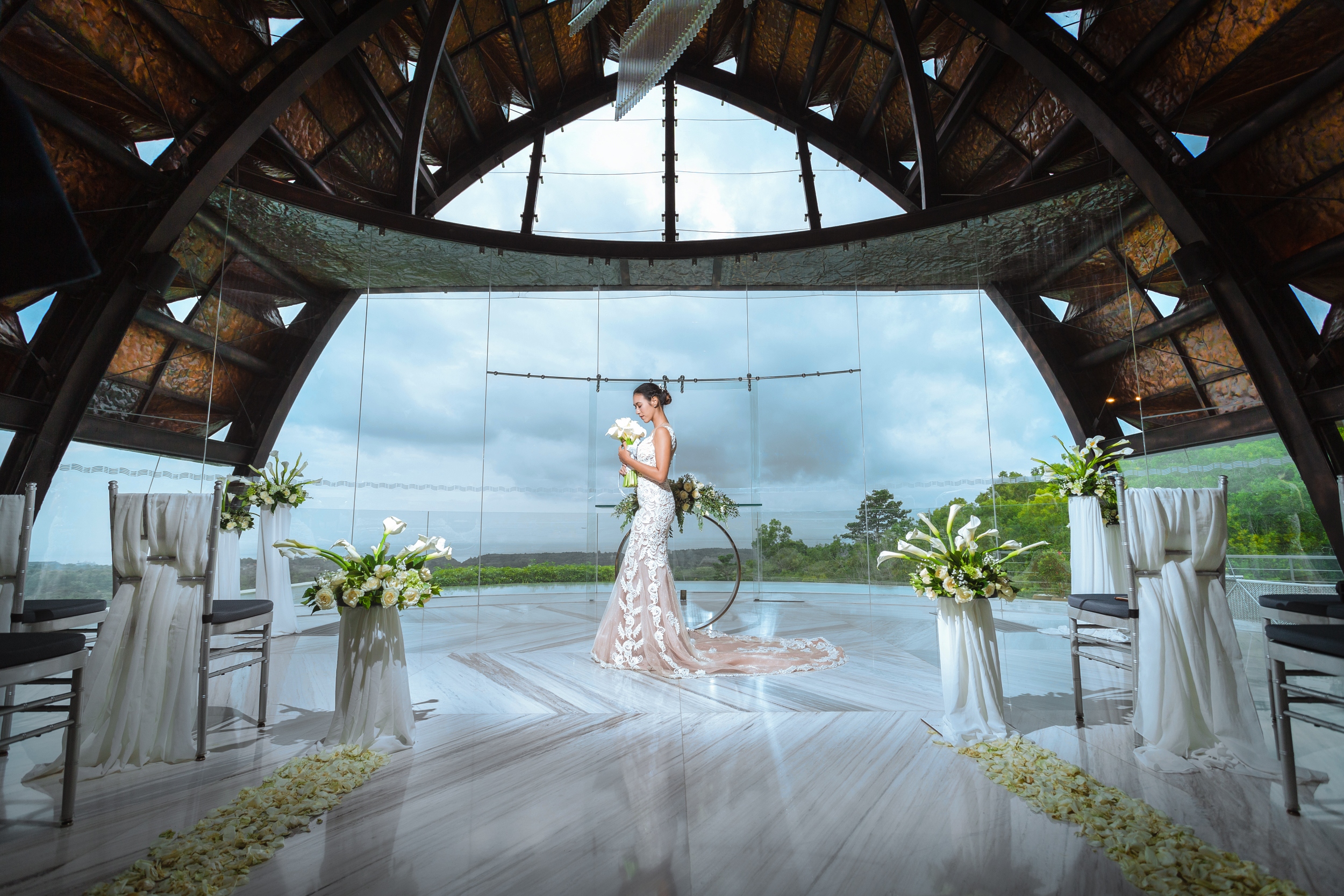 The glass wall around the building allows you and your guests to have a 360-degree view of the Indian Ocean. Meanwhile, the arch on the rooftop that resembles Noah's Arch symbolizes a safe sailing to a new journey of marriage, creating a romantic image for your wedding celebration. It comes with Bride and Groom preparation areas located right next to the pavilion. With 80 people maximum capacity, the Celebration Pavilion is perfect for a small and private Cliffop Wedding celebration.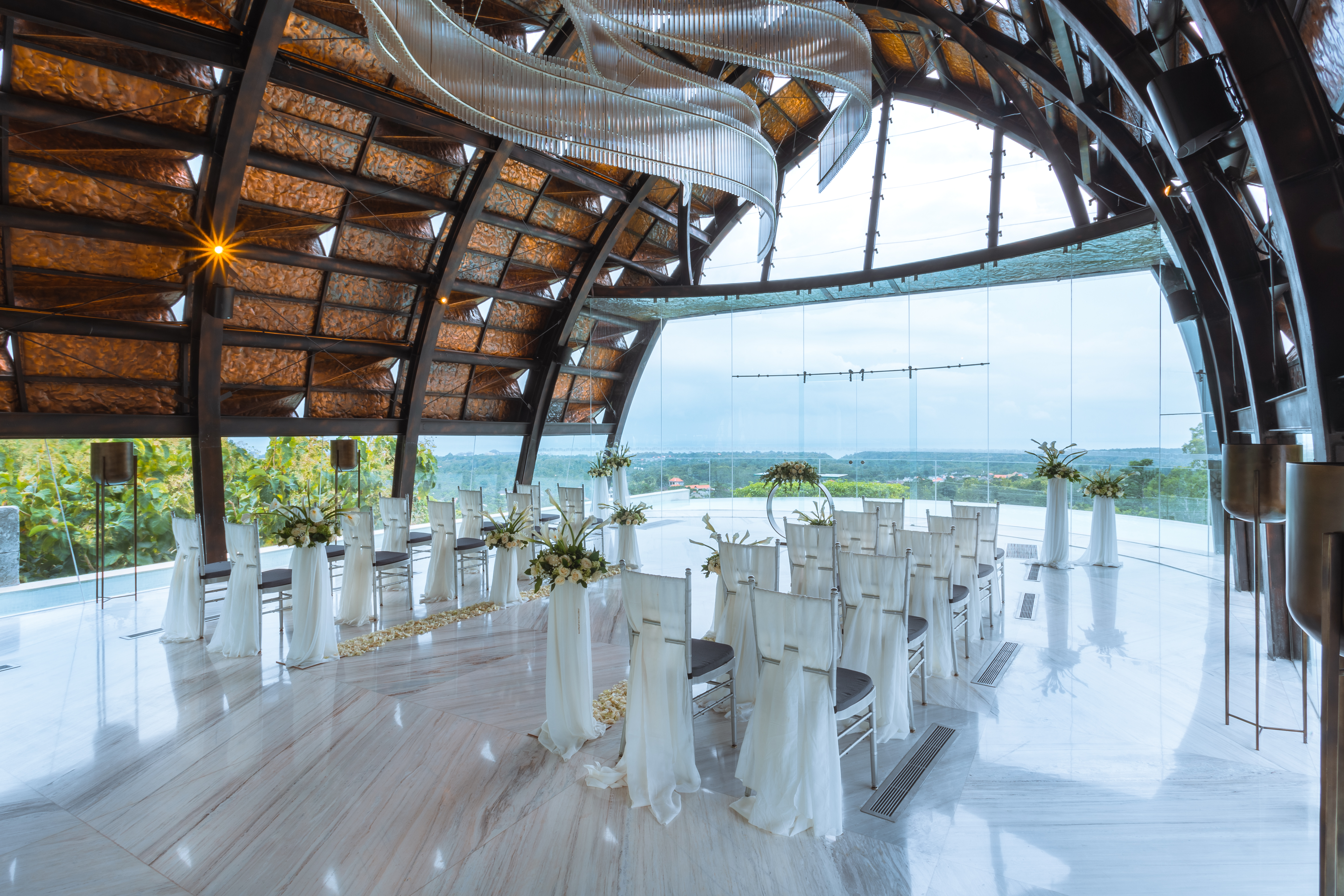 2. Uluwatu Ballroom
If you prefer Indoor reception, this resort also offers the Uluwatu Ballroom. It is located at the Lobby level with two separate rooms that can be combined into one. The large ballroom can host up to 200 standing guests, perfect for those who want a bigger wedding party.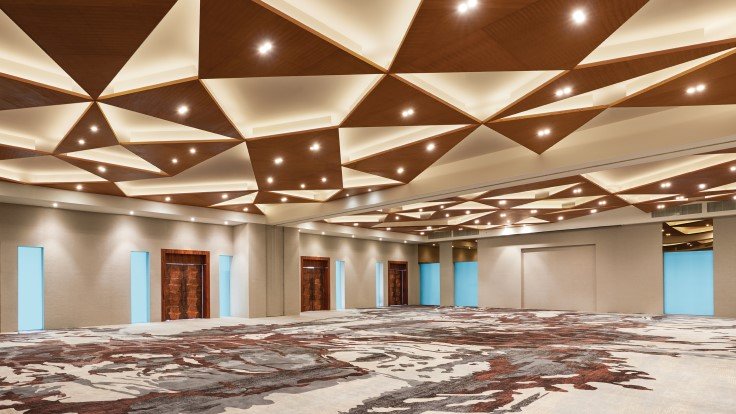 3. Bali Clifftop Wedding at Uluwatu Deck
Here is another option you can opt for a wedding with a view. This venue is perfect for an evening wedding ceremony as it has a breathtaking view sunset that you will ever dream of. The open-air deck is overlooking the ocean, allow you to fell the fresh sea breezes and the lush tropical garden. This picture-perfect venue can host up to 250 guests, perfect for a bigger wedding reception.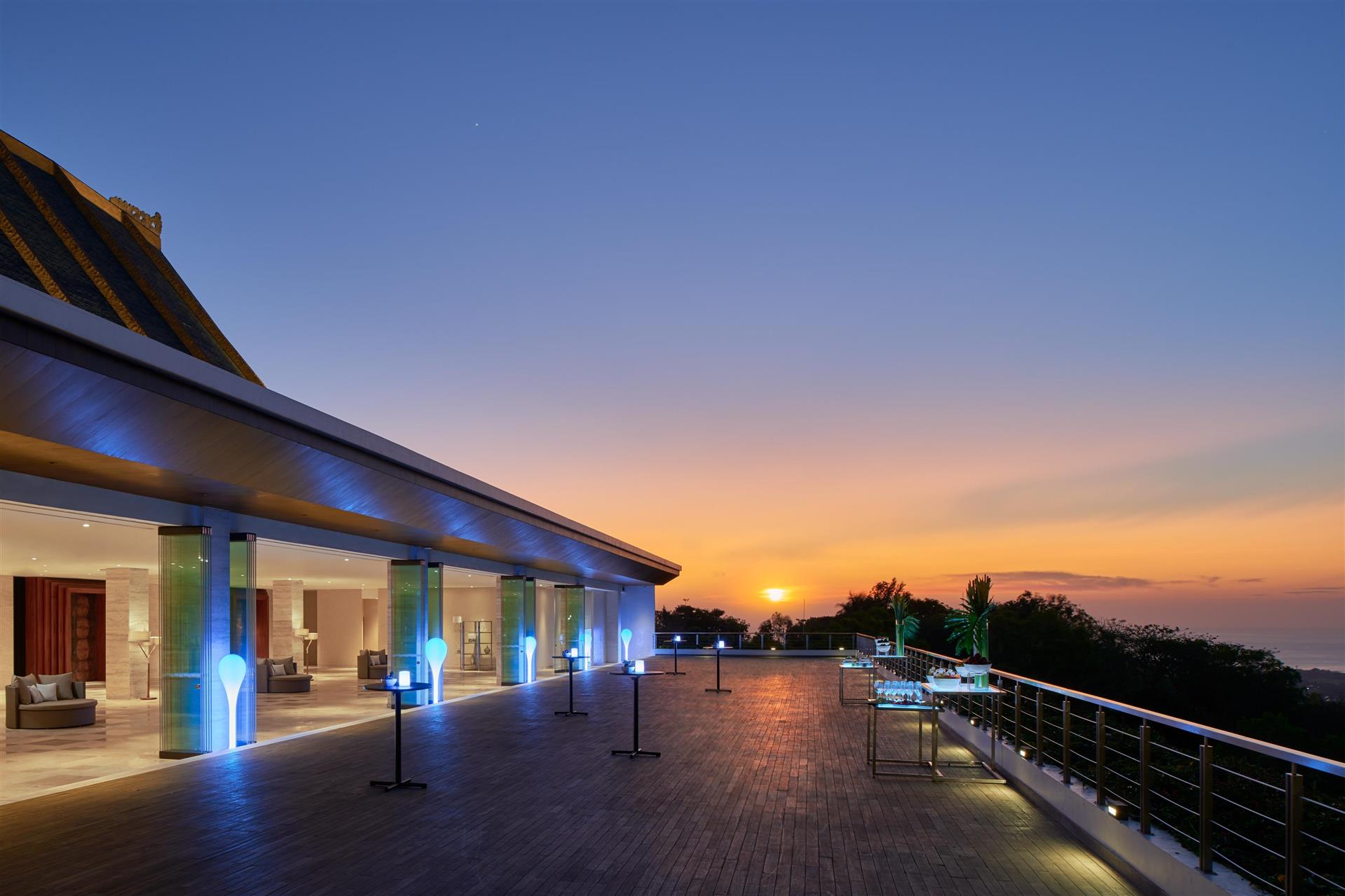 The Roosterfish Beach Club is located in Pandawa Beach, one of the most scenic locations in Bali. A perfect place to have a garden wedding ceremony overlooking the blue ocean with fresh sea breezes. The Roosterfish Beach Club is not only offering a wonderful wedding venue, but also great menus that can be tailored to your expectations and preferences.
This venue can host up to 1000 people for a standing cocktail party, or 350 pax sit down dinner. Whether it's a big or a small event, the Roosterfish Beach Club has all the facilities, equipment, and manpower to make your once-in-a-lifetime moment memorable.
5. Presidential Villa for an Intimate Bali Clifftop Wedding
For those who wish for a small and intimate wedding, you can pick this Presidential Villa. Since it can accommodate up to 80 standing guests. This three-bedroom villa sits on top of a scenic cliff overlooking the dazzling Indian Ocean. Sunset is wonderful here, it will then create a picturesque view you will never forget.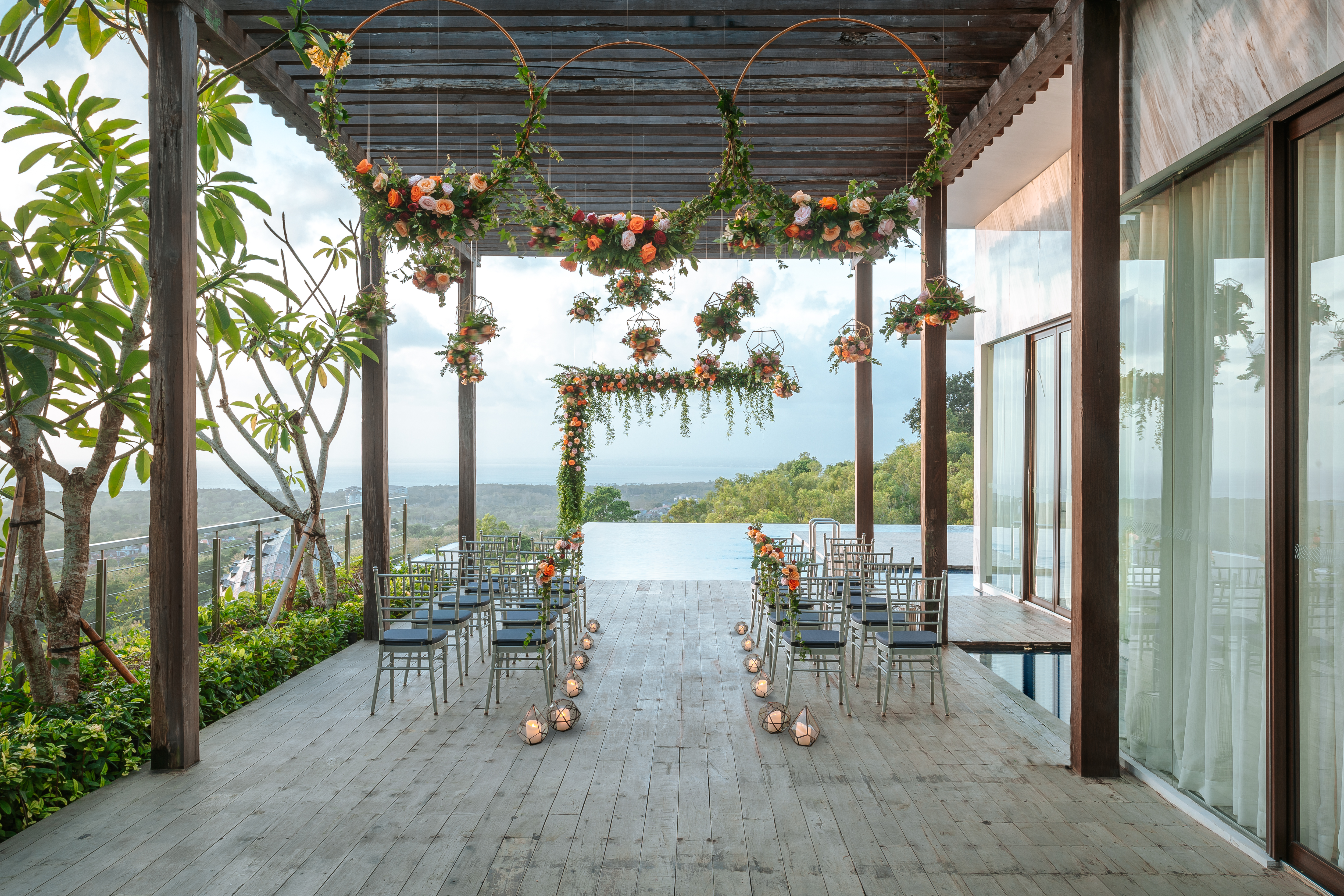 6. Bali Clifftop Wedding Venue at the Pool Deck
Last but not least, their beautiful and lush pool deck. The venue is overlooking the coastline of Bali and surrounded by greeneries. It is creating a spectacular venue for an impressive wedding reception. Have your wedding vows in this magical sunset venues and continue with a reception under the stars in this beautiful modern venue.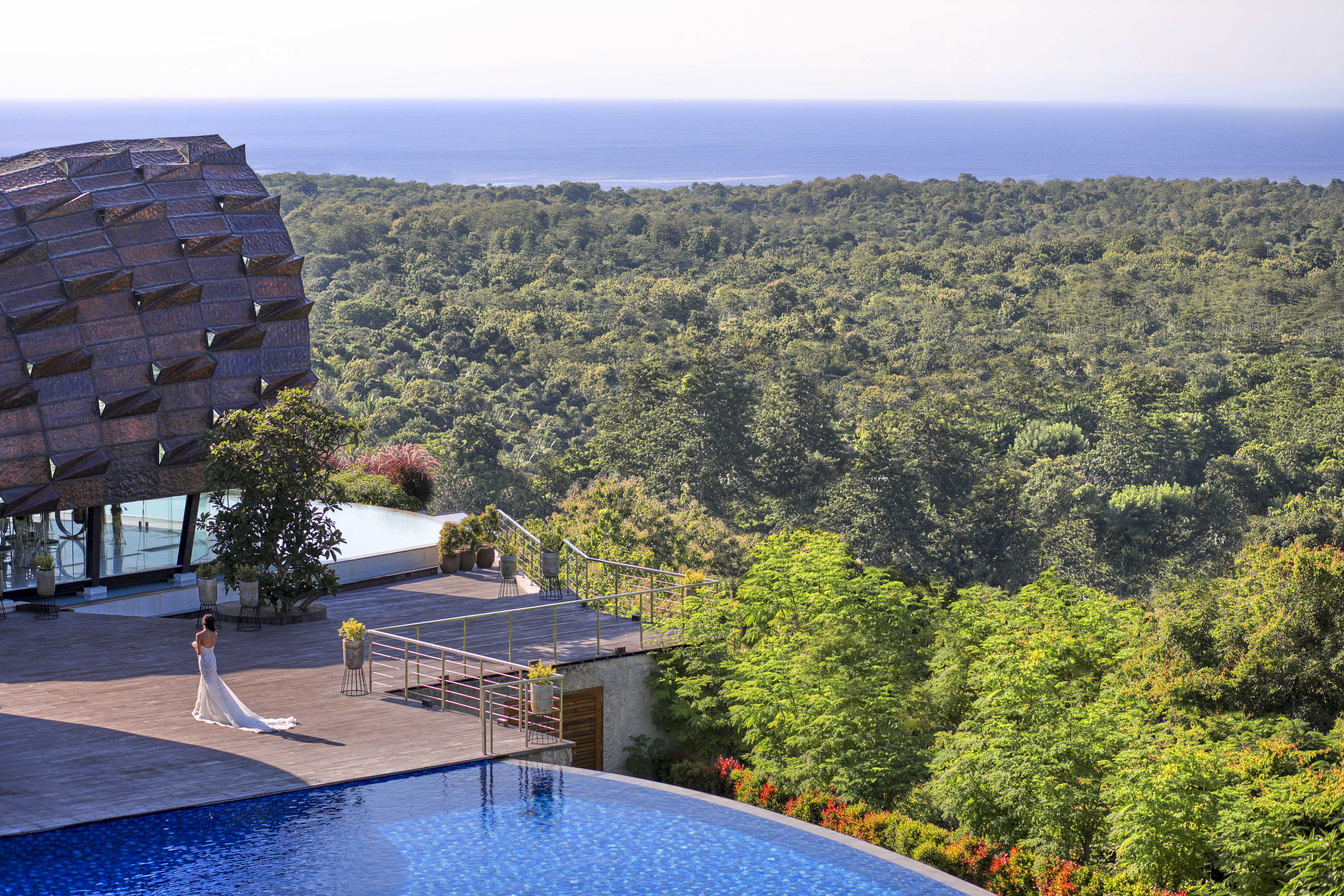 Considering that a wedding is a special once, it comes with no surprise that many people want it to be special and unforgettable. You can always realize this by planning a beautiful fairytale-like wedding with the Renaissance Bali Uluwatu Resort and Spa.
What's More? 
Parties2Weddings is the largest Australian based Wedding Packages Platform for couples to plan & book their dream destination wedding in Asia. We connect couples to over 40,000 vendors across Melbourne, Sydney, Queensland to Bali.
Planning to celebrate in Bali? – Check our amazing
Bali Wedding Packages &  Bali Experiences? Check our Amazing Deals & Options:
Parties2Weddings provides Wedding Concierge to help couples to browse fixed cost packages, shortlist the venues. and customize packages to meet special requirements. The professional team has great experiences that will help you to prepare for your big day.
Contact our Wedding Concierge, to help connect you to vendors for Photographers, DJ, Fireworks, Fire-dance, etc. Fill in the Quote request or Enquiry form here.