Wedding Music: A Wedding Band or DJ?
Deciding the tunes playing at your wedding can be tough because your wedding music will set you're the event mood. A DJ or a live band? Each will bring a different tune to your day. Here are what you must know about a wedding band and DJ for your wedding.
Pros and Cons of
a Wedding Band and DJ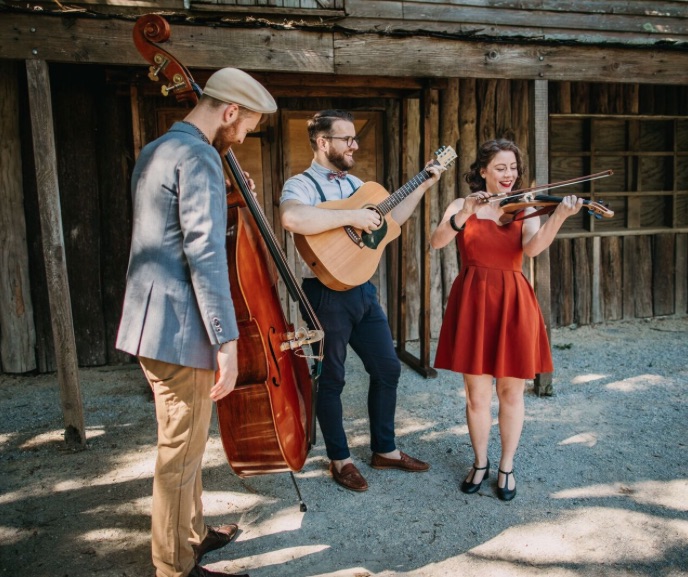 Music Band
Pros: You can play a different tune for a specific moment with a band- some jazzy songs to accompany the meal, romantic songs as the background of the speech. They can do solo or duet to enliven the night. Besides that the band gives more flexibility to match with the moment and the audience. So, your mom and dad might request songs in the 50s or 60s, and you can ask some Ed Sheeran's romantic songs. Above all, an interactive band leader knows how to invite your guests to sing along with them or have some folks dance on the stage
Cons: Live music comes with a lot of equipment. The bigger the band, the more music instruments they might need, larger space and a bigger budget. Therefore, live music is relatively more expensive than a DJ for the same performance duration. Sometimes the live music might not meet your expectation if you compare them with the real singer or band. 
DJ
Pros: Hiring a DJ is less expensive than live music because they have less equipment and fewer people involved in it. If you have a list of soundtracks of your life or your love story, the DJ will be able to find it for you and play it on your day. It is the perfect entertainment to sing along. An interactive DJ can set the party mood and take everyone to the dance floor.
Cons: If you have a quite far different range of ages, it will be challenging to find music that matches the audience. Also, if any of your guests do not like dancing or favour loud music, DJ might not be suitable for your celebration
In brief, a wedding band and DJ have their pros and contras. It depends on which one suitable for you.
Interactivity

 of
a Wedding Band and DJ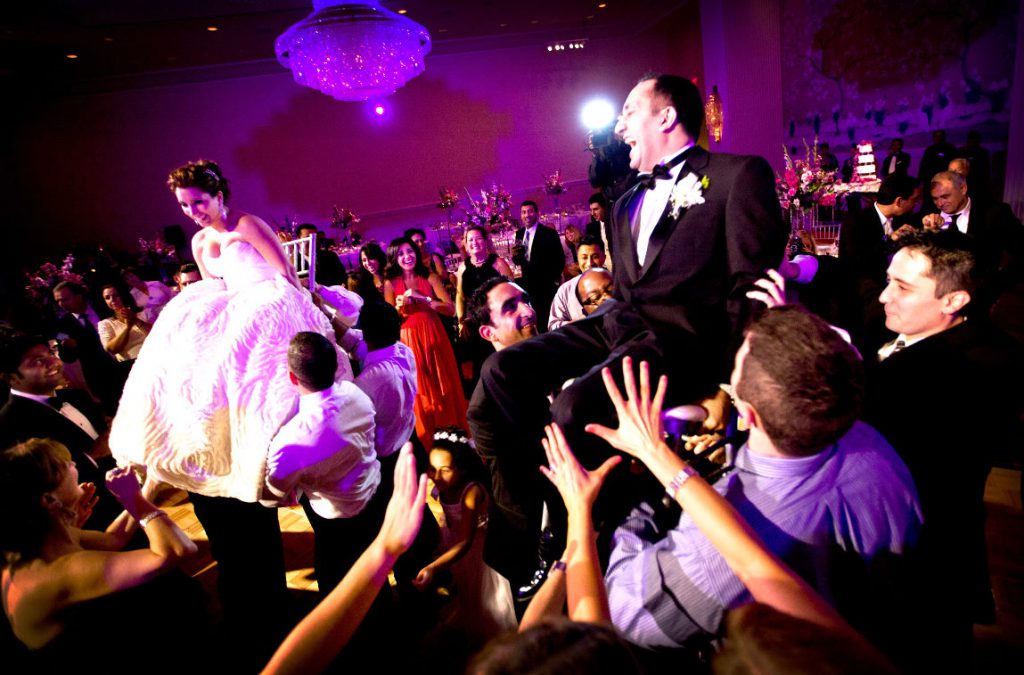 A vocalist has more flexibility to move around and interact with the audience. Sometimes they even take the guests to the stage to have a duet with the main singer. A communicative band leader can enliven the night. A DJ will not move around like what a band vocalist can do. But if he/she has an impressive playing technique with the right song for the audience, he or she can persuade your guests to sing along or lift the arms to dance. 
Improvisation of
a Wedding Band and DJ
 Both DJ and band both will perform based on your playlist. A DJ works on pre-recorded music, so you will not be able to request songs on the day. While a music band performs live. Thus, Improvisation is possible, for example changing the tune of a song or playing a requested song by the audience. Mostly the band will be able to sing the requested songs.
What is better? A DJ or a band?
 There are many factors that you should consider before choosing a wedding band and a DJ for your wedding music:
1. Budget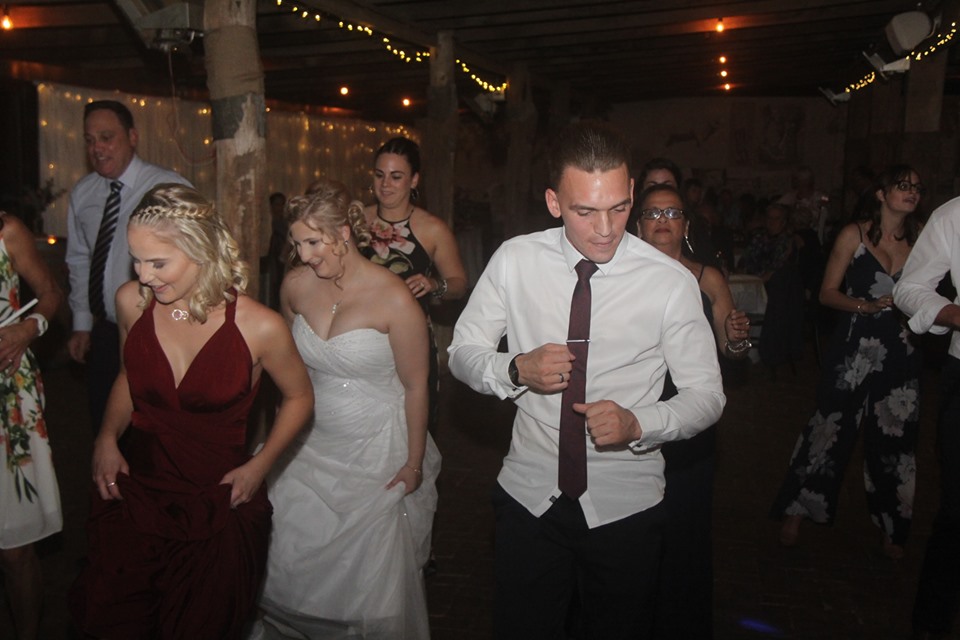 A band involves some people with some equipment, while DJ is a single performance with a few types of equipment. For the same amount of performance time, live music will be more costly than a DJ. But, if you hire someone who does DJ for a hobby, you might get a better offer. 
2. Your guests' ages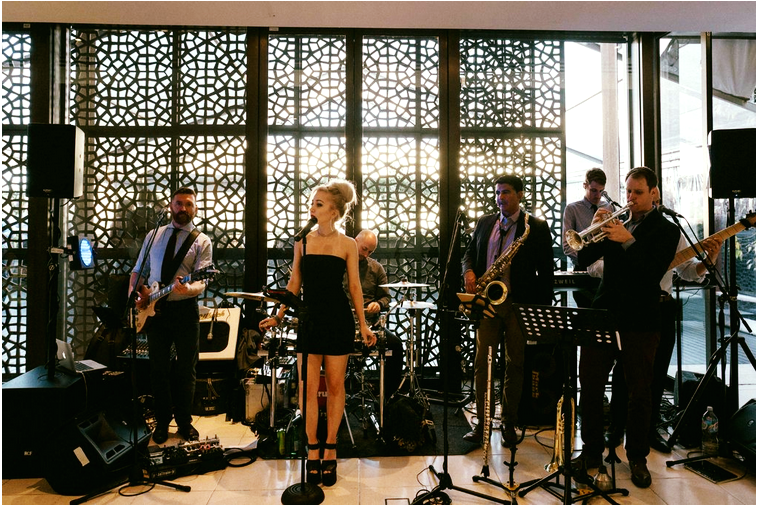 Your 80-year-old grandpa and grandma might not able to tolerate a DJ loud music. Live music will be more suitable for your wedding, and you can also ask them to play a few songs in your grandparents' generation if you want to. If your guests are young (and if you think your parents are party-goers too), A DJ might be a perfect choice.
3. Venue Style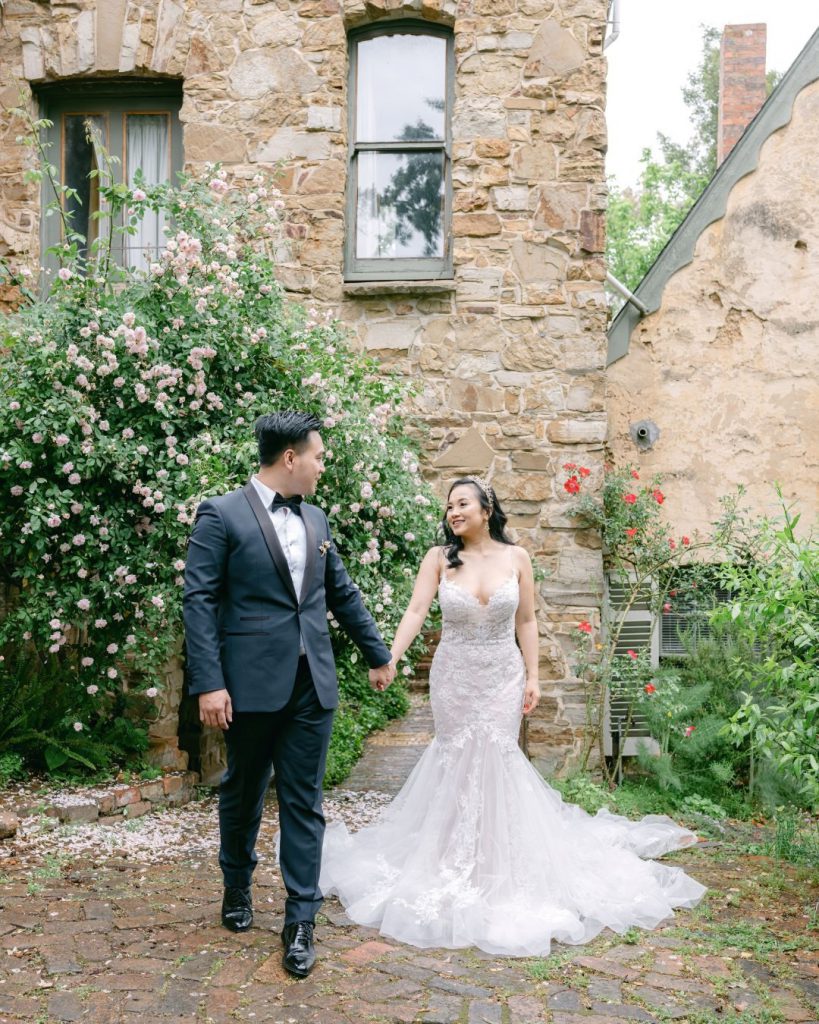 Your wedding music should match the style of the venue, for example; rooftop will be a perfect venue for DJ, while a barn wedding might suit live music well. If your wedding location is amid bushland or in the country-side, live music will be an ideal choice. In other words, wedding band and DJ have their own style and you need to find one that matches up your wedding theme.
4. Venue space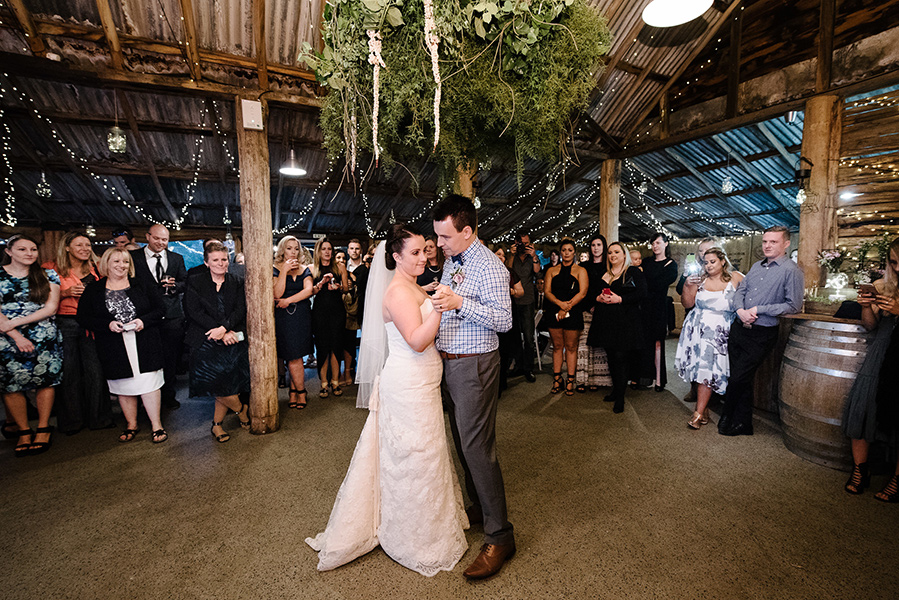 A band will need a bigger space to put all the music equipment for the performance. But, a DJ does not have as many tools as a band has. Hence, you should also consider space for the dance floor.
In short, know your budget, guests, venue style and space before you contact the wedding band and DJ, and finally sign a contract with them.
Planning to celebrate in Bali?
Check our amazing Bali Wedding Packages &  Bali Experiences? Check our Amazing Deals & Options:
Parties2Weddings provides Wedding Concierge to help couples to browse fixed cost packages, shortlist the venues. and customize packages to meet special needs. Above all, the professional team will help you to prepare for your big day.
Contact our Wedding Concierge, to help connect you to vendors for Photographers, DJ, Fireworks, Fire-dance,  then, fill in the Quote request/ Enquiry form here.