Wedding Wishing Well and What You Need To Know
Wedding wishing well has become popular recently. It is a new way for couples to ask for checks or cash instead of wedding gifts. This wishing well can come in some creative shapes, such as mailbox, jars, wooden box or whatnot. You can even make something that is in line with the theme of your weddings.
Reasons to Have Wishing Well
There are some reasons why couples prefer wishing well. First, they already have everything. They do not need to add any silverware at their houses; Second, they simply need money for the houses, honeymoon, or needs instead of gifts. Perhaps they have spent quite much on weddings, and only some left for the honeymoon. At the same time, wishing well technique gives the invitees a peace of mind. Rather than spending time at the department store to search for wedding gifts, they can just put some cash in an envelope, cards, or anything else.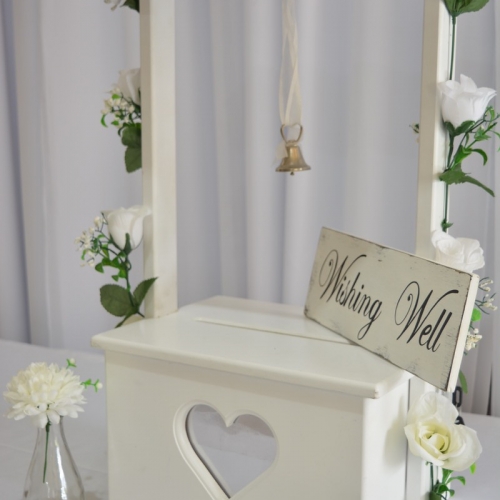 How to tell your guests about wedding wishing well
Although wishing well is quite common in Australia lately, this concept is novel. You need to let your guests know about how it works.
Attach a personal note on the invitation
You can create a separate card with a message or a poem with an invitation. Tell your guests why you prefer cash instead of wedding gifts politely, for example, you need it for a honeymoon. You can find some inspiration on the internet on how to ask for money in the message. So, it will not be hostile or awkward. You can even put some quotes or make some poems to give an extra meaning or beautify the wishing well message.
Find a sacred place to put your wishing well
As wishing well is such a new concept, putting it at the centre of attention might make your guests uncomfortable. They might feel being judge based on the amount of money they donate. Therefore, it is better to find a sacred place for your wedding well. You might need someone to show the wishing well corner to your guests, but avoid watching them closely.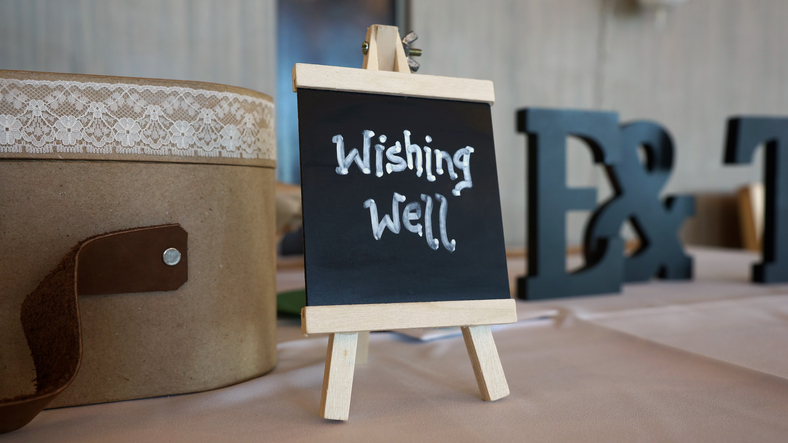 Choosing the right wording for your wedding wishing well?
Asking for money can be tricky. You can find some inspiration on how to choose the right wording for your wishing well:
Find some inspiration on the internet
There are a lot of poems, letters or any other form of wordings for the wishing wells. They are usable, and you can do some alteration on it. It will be up to you.
Choose wishing-well wordings that represent you and your partner
You both have some characteristics that most of your guests know. It might be unusual to make a poem, while none of you is poetic. If you both are humorist, find funny wishing well wordings that can convey the messages.
Ask your trusted friends to read your wishing well wordings
First, read your wishing well message by yourself. Is it clear but polite? Then, you can ask your best friends to read it and see what they think. You might need to edit before you print it.
 To sum up, if you prefer a wedding wishing well instead of a gift, it is acceptable. However, you need to pay attention to how to explain it to your guests because it is a new concept. You can create a separate personal note on asking for a donation. Then, you can place your wishing well on a quiet corner (not the centre of attention). As a follow-up, it is common to let your guests know how you spend the money in your wishing well, such as showing pictures of your honeymoon.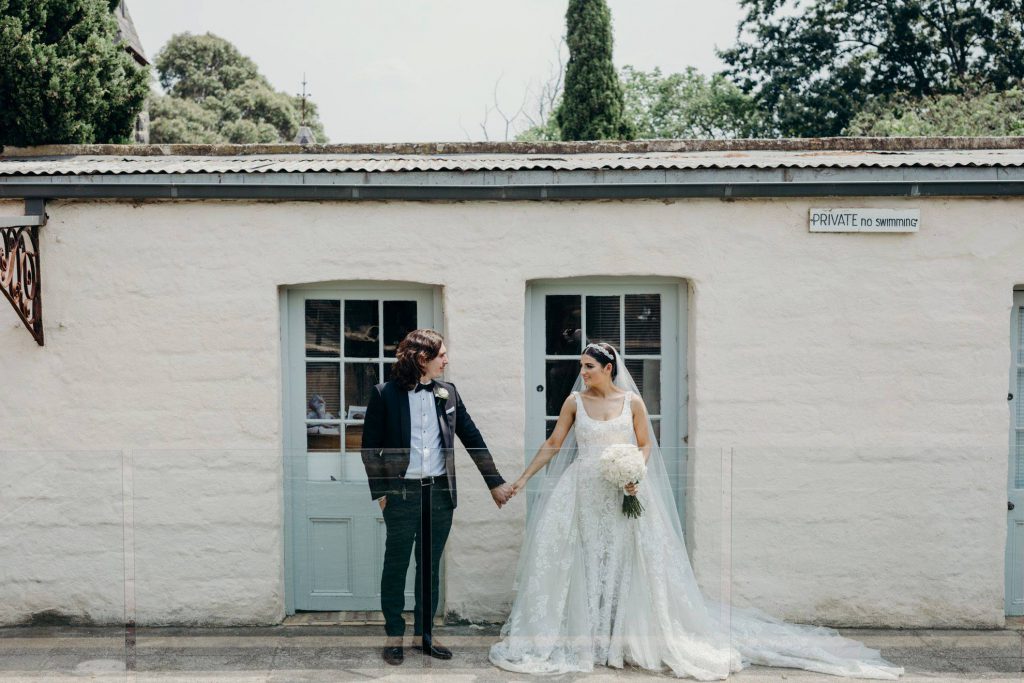 Planning to celebrate in Bali?
Check our amazing Bali Wedding Packages &  Bali Experiences? Check our Amazing Deals & Options:
Parties2Weddings provides Wedding Concierge to help couples to browse fixed cost packages, shortlist the venues. and customize packages to meet special needs. Above all, the professional team will help you to prepare for your big day.
Contact our Wedding Concierge, to help connect you to vendors for Photographers, DJ, Fireworks, Fire-dance,  then, fill in the Quote request/ Enquiry form here.