Rustic Wedding Venues in Macedon Ranges
The vibrant Macedon Ranges is situated in Victoria, about an hour from Metropolitan Melbourne. Being away from the city, this place is naturally blessed with country-side charm. The serenity and the earthy colours makes this place ideal for rustic weddings. Therefore, couples are searching their dream wedding venues at the region. Here is a list of Macedon Ranges rustic wedding venues.
1. Cammeray Waters Conference Centre, rustic wedding venue in Macedon Ranges bushland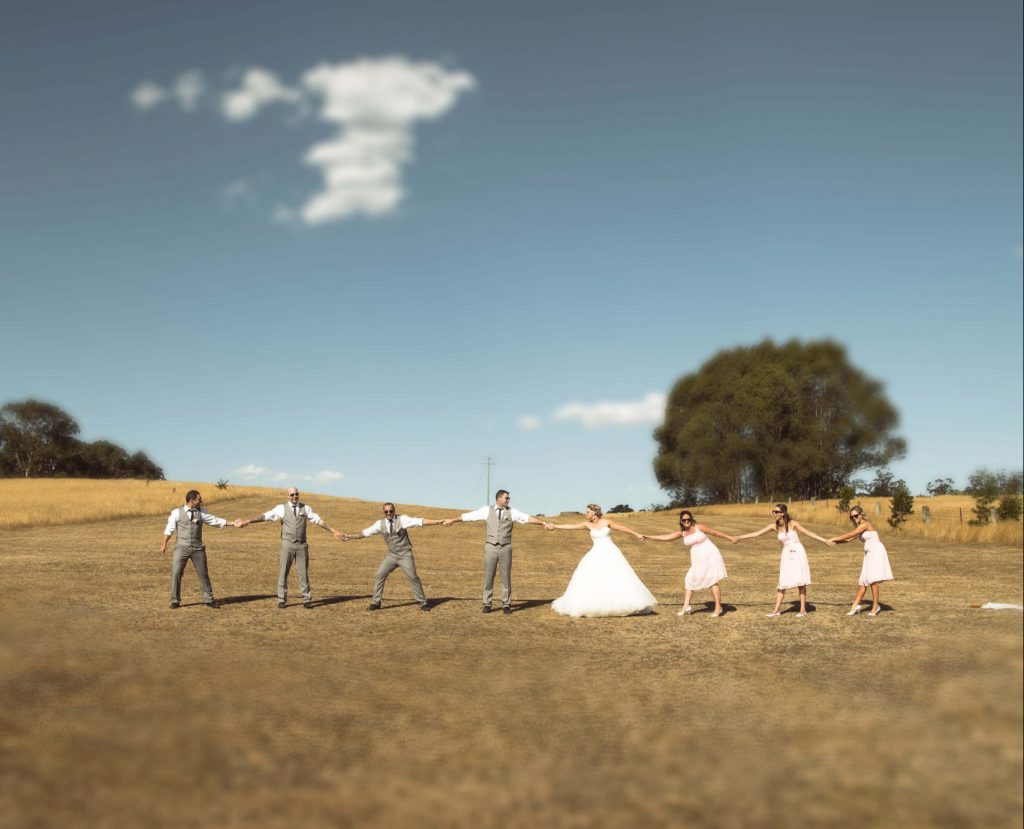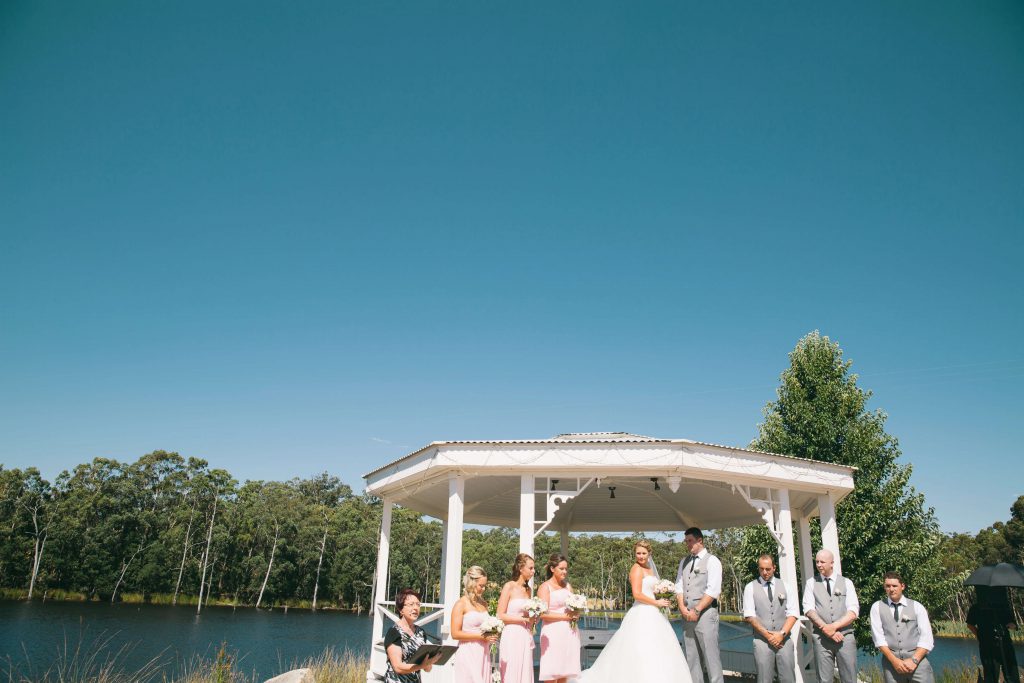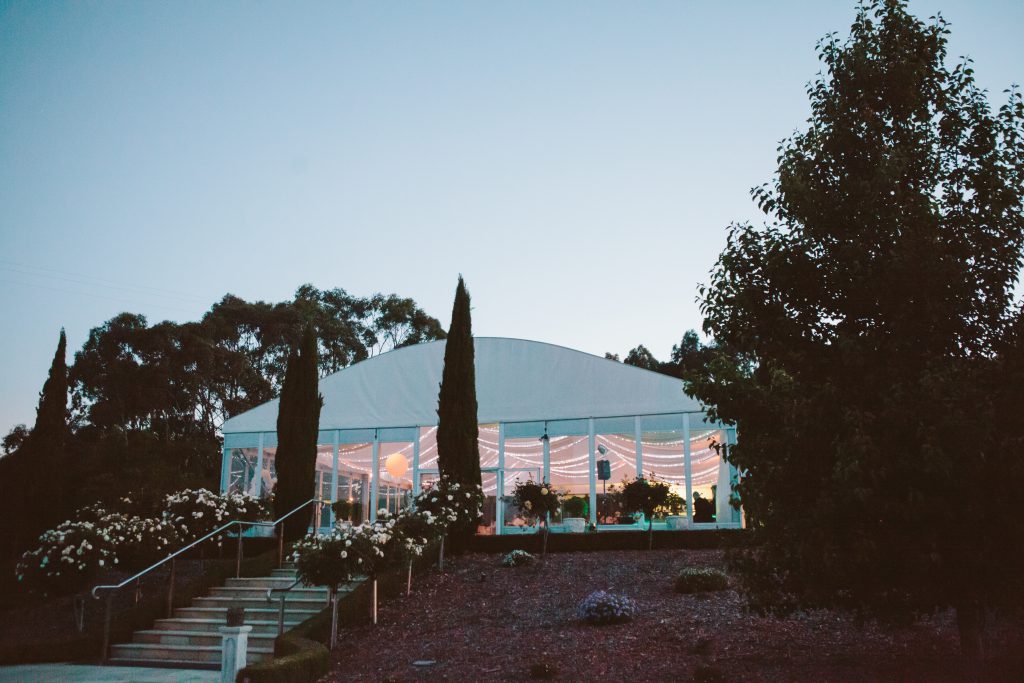 Set on 20 acres of greeneries amid the Australian bushland, Cammeray Waters Conference centre  is surrounded by natural environments. It is one of the rustic wedding venues In Macedon Ranges that overlooks three beautiful lakes in the area. Say "I do" in the pavilion with the lakes as your backdrop. You will feel the serenity of the country-side with chirping birds and fresh air. For an indoor reception, the conference centre offers three spaces: the Green Room, Blue Room, and a marquee. The venues can accommodate a maximum of 130 people. You may customize your menu to deliver your preferred gastronomic experience at Cammeray Waters Conference centre.
Also read:Rustic Wedding Venues in Melbourne
2. Cleveland winery, historic & rustic wedding venue in Macedon Ranges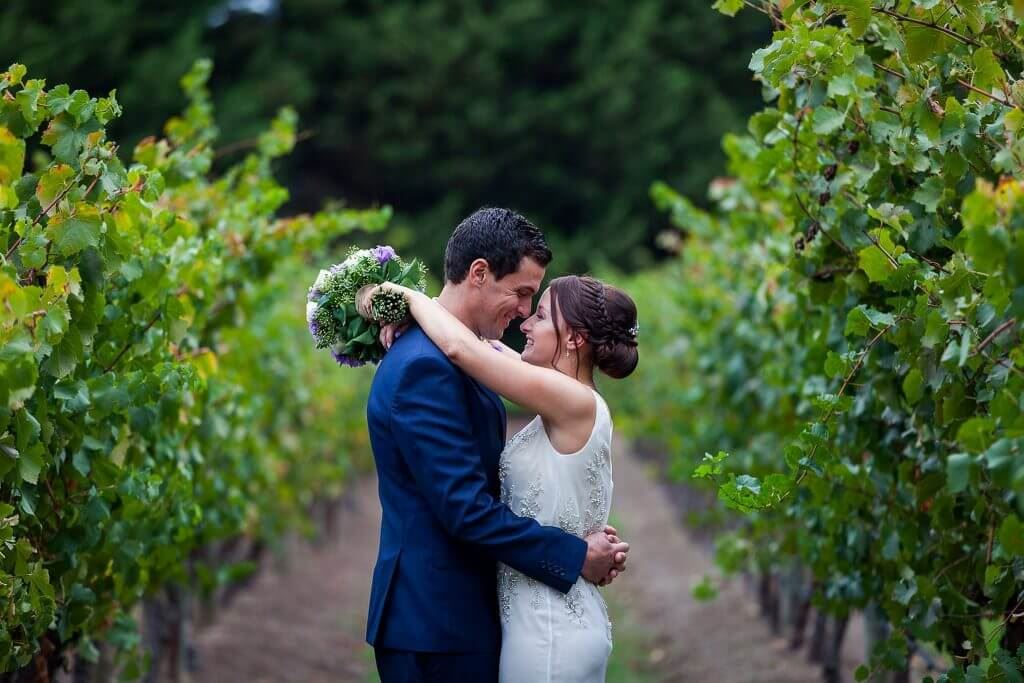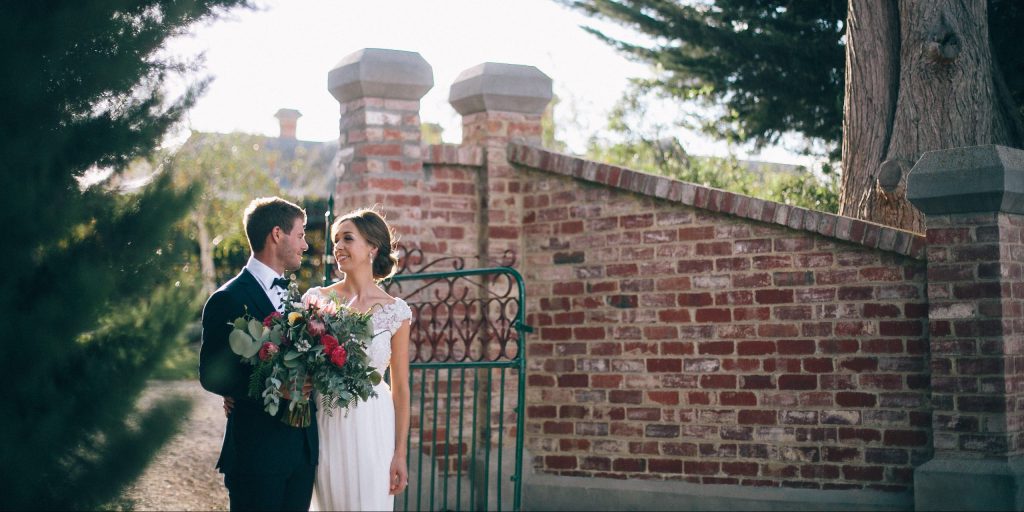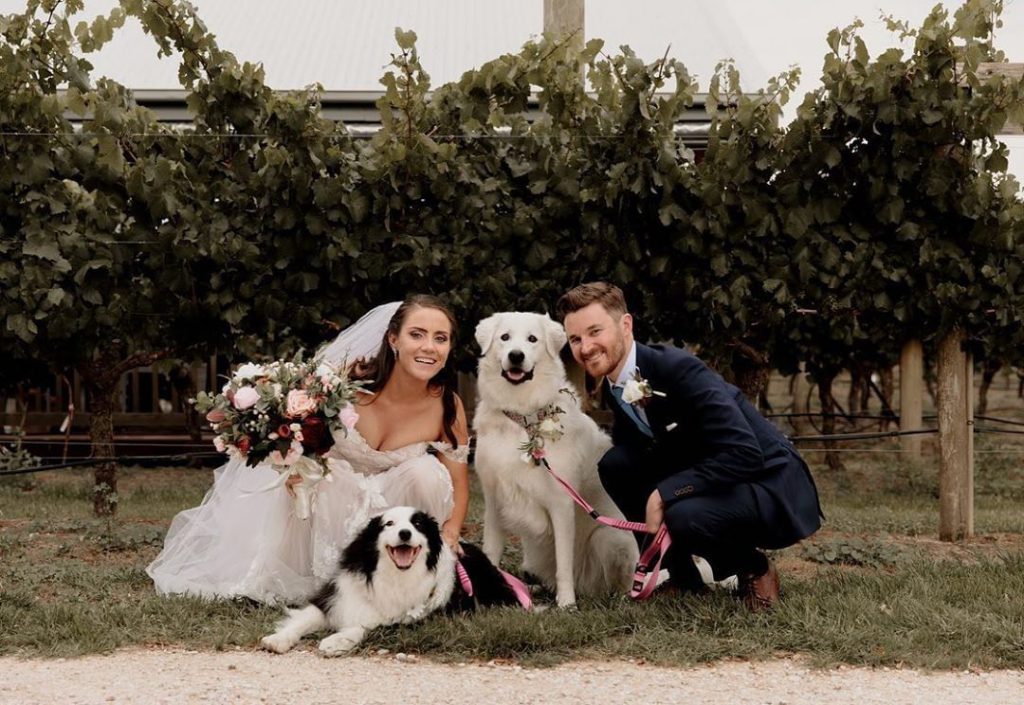 Located on the Lancefield, less than an hour from Melbourne CBD, Cleveland Winery is one of the rustic winery venues Macedon Ranges. The country-side tranquility with the extensive view of vineyards makes this winery a dreamy wedding venue. The homestead attached to this winery built in the 1880s accentuates the classic charm of this place. Say your vow among the row of vines or the manicured garden where you can feel the breeze. Indoor venues are available for your reception. The Great Room, the largest venue, can accommodate up to 130 people.  Cleveland Winery will serve an appetizing menu from the kitchen table to yours.In other words, your wedding experience at Macedon Ranges will be memorable.
Also read: Rustic Wedding Venues on The Mornington Peninsula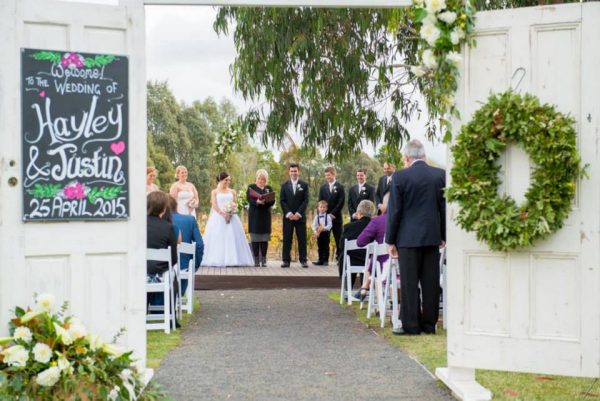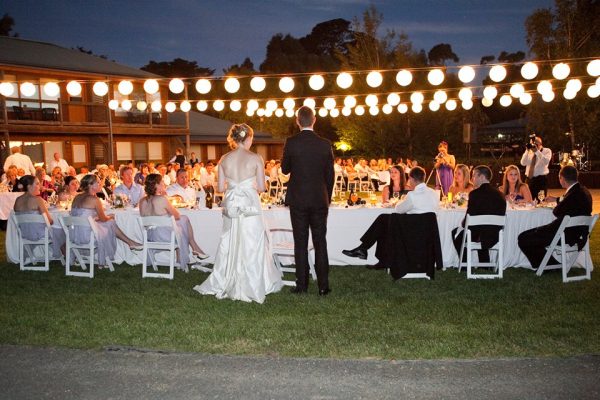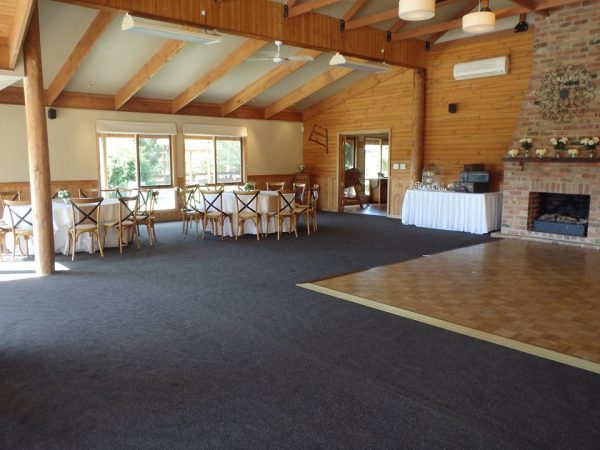 Situated in the same region as Cleveland winery, Glen Erin at Lancefield Vineyard Retreat offers a different outdoor venue: first, garden deck with a grand floral arch overlooking the vineyard, and second, rolling hills. The venue can accommodate 150 seated guests or 250 people in a cocktail style. Glen Erin is one of the rustic winery venues Macedon Ranges that has years of experience in taking care of weddings. Glen Erin offers choices of the menu, for example, a four-course dining, buffet, grazing platters or cocktail. An experienced wedding coordinator will be with you in preparing your day and ensure that your guests will enjoy the event. Therefore, you can have a stress-free wedding at the winery with the extra help.

Also read: Best Rustic Wedding Venues Yarra Valley
4. Hedge Farm, a historic farm built in 1800s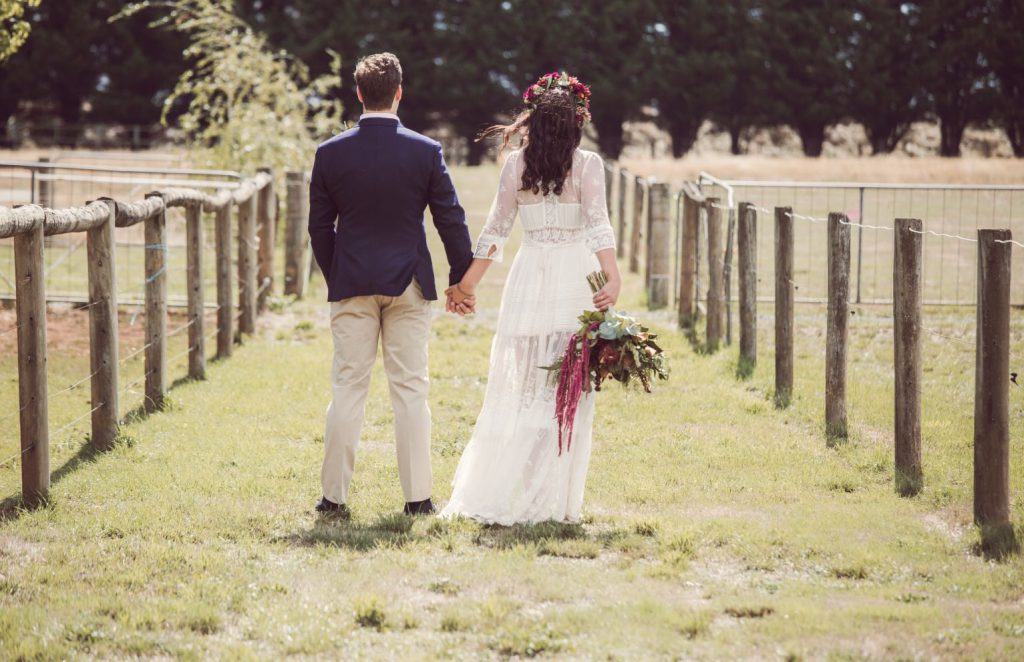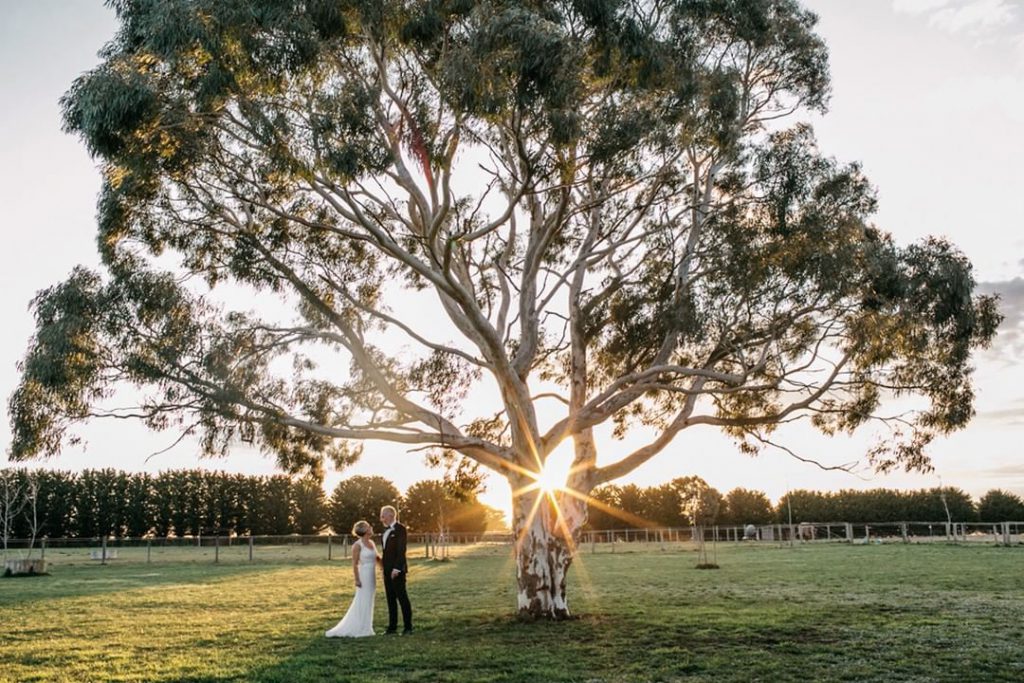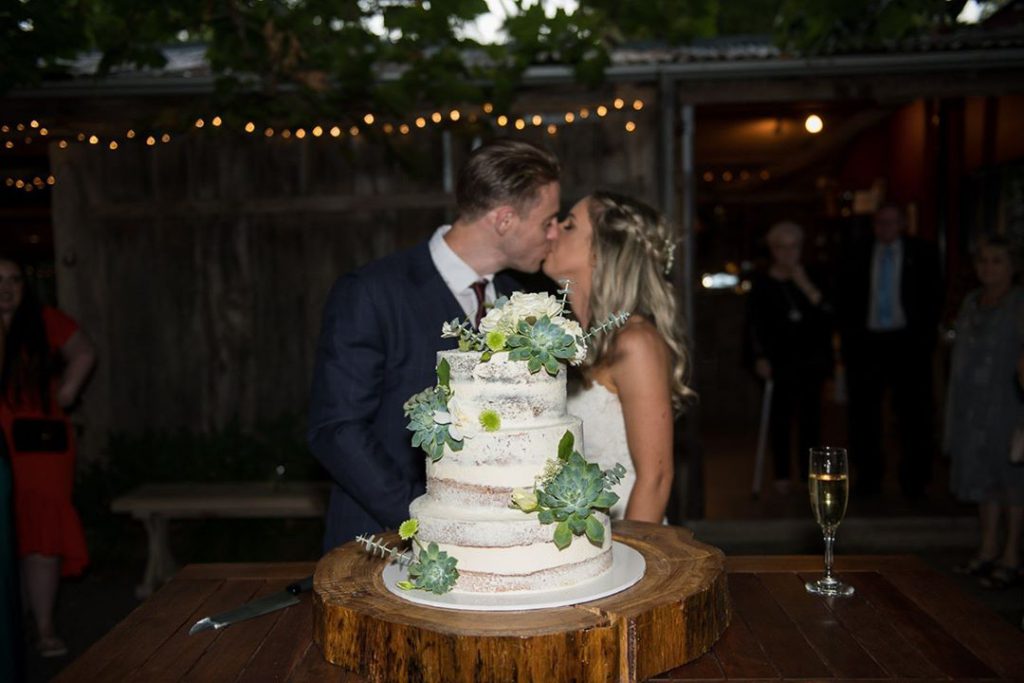 Sets on 20 acres of land, Hedge Farm was formerly known as Rock Hill in the 1800s. The farm offers several venues for your day, both outdoor and indoor. It has lush rose gardens, and courtyard makes it one of an ideal rustic garden wedding venues Macedon Ranges. Your indoor wedding will be exotic when it takes place in the stable built in the 1920s or the rustic barn. The venue capacity is at a maximum of 100 persons. You are allowed to bring your catering for your guests' meal, but Hedge Farm also serves casual food from their food train. In brief, you have freedom to craft your wedding in this historic place.
Also read:Incredible Winery Wedding Venues in Yarra Valley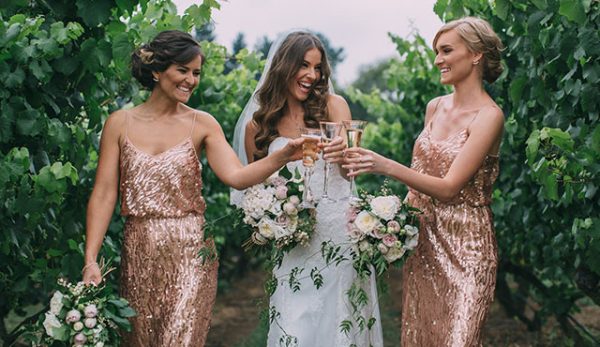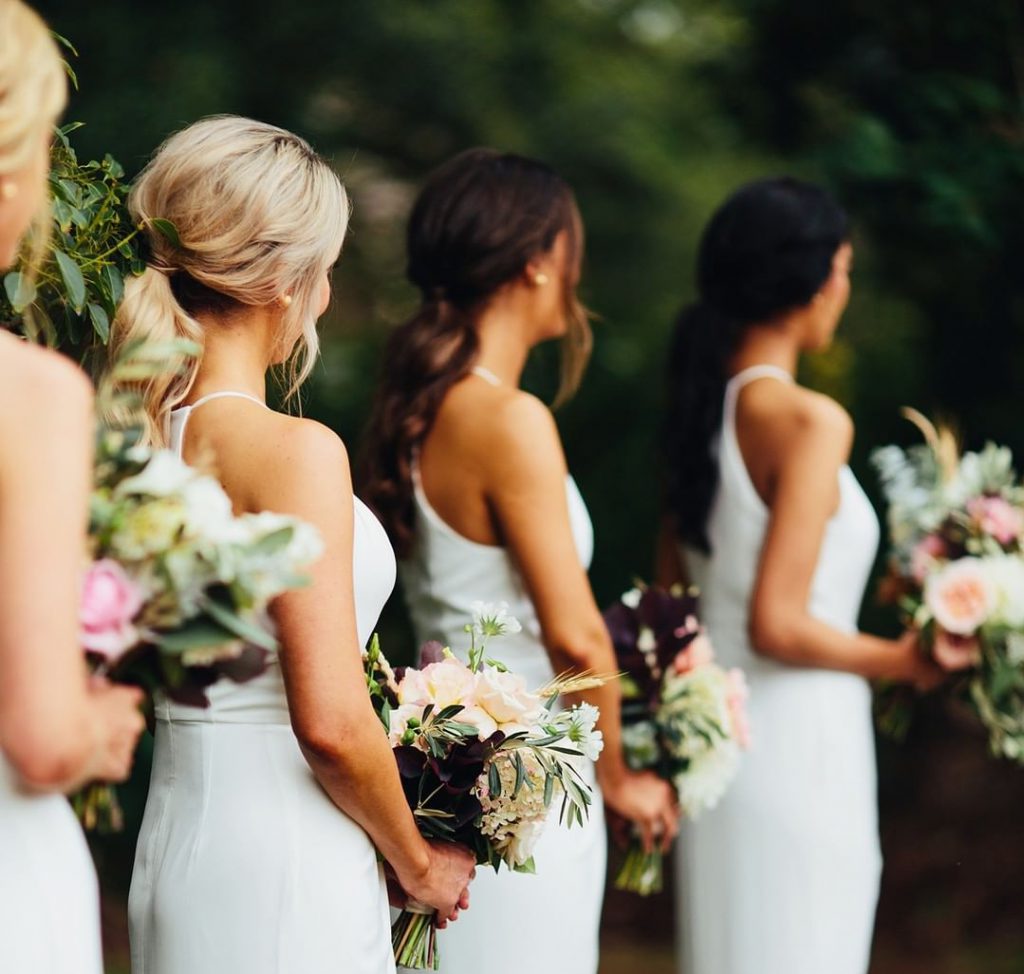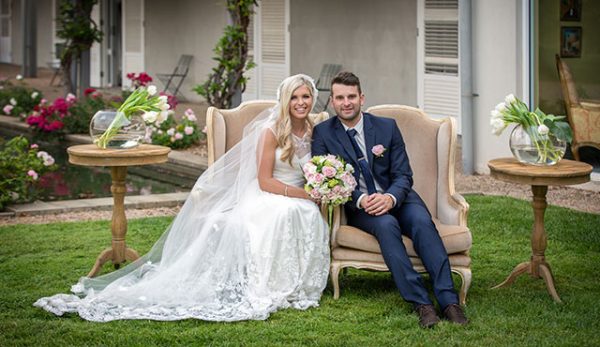 The Lancemore Hill Country Estate is nestled on 274 acres of bushland with the view of rolling hills, vineyards, and dams. Situated in the peaceful-side of Lancefield, Lancemore Hill Country Estate or known as Lancemore Macedon Ranges is 65 -minute-away from Melbourne CBD. Exchange your vows under an arbour with the garden and dams as your backdrop. The estate is one of the idyllic and peaceful rustic garden wedding venues Macedon Ranges. An indoor venue is available as the alternative space for a wet day. Besides the dreamy grounds, this venue offers a delectable fusion of local food and dishes cooked from seasonal produce.In other words, the team will pamper you and your invitees during the day.

Find your Best Wedding Celebrants in Melbourne
6. Roomba's at Mt Aitken, a natural venue with guest house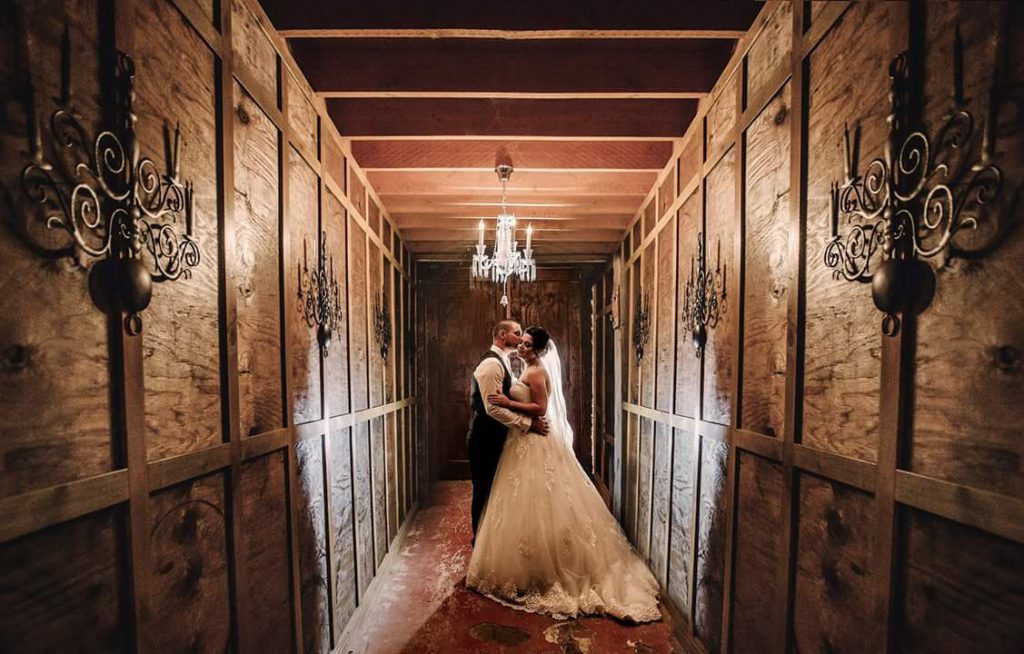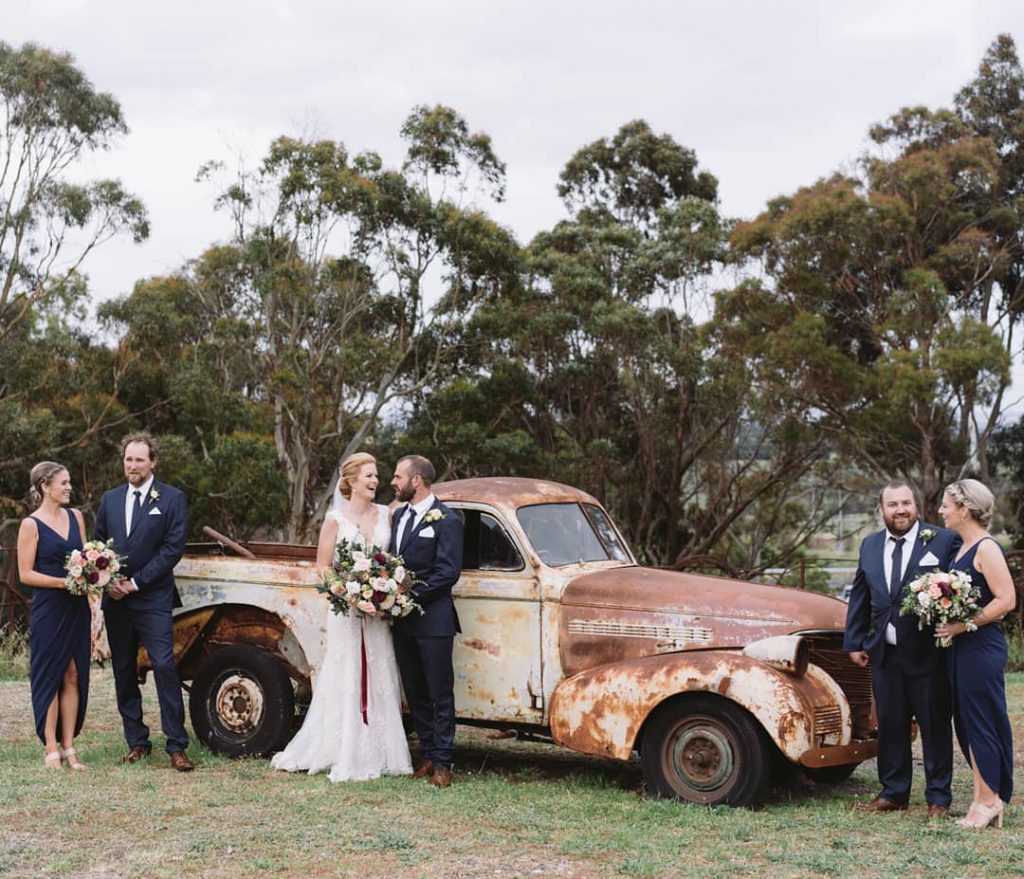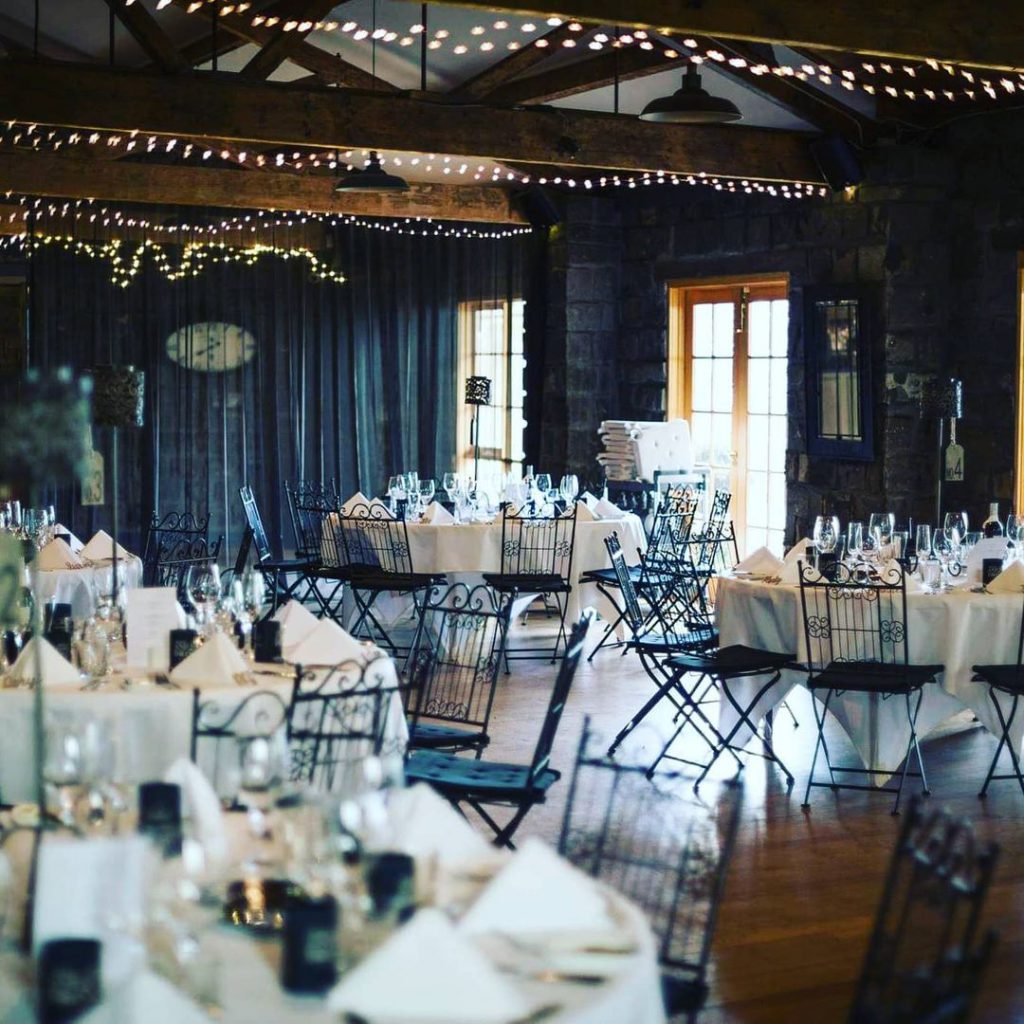 Roomba's at Mt. Aiken can be reached within 35 minutes from Melbourne CBD. This family-operated property offers several rustic venues. If you prefer to have an outdoor wedding, you can have it at the Garden Gazebo. A decorated gazebo on the well-manicured garden makes this place one of a stunning rustic garden wedding venues Macedon Ranges in the Oak Room or Wine Shed. The warm Oak Room is designed with exposed brick walls, timber, and bluestones, while the wine shed is furnished with some antique collection. The venue can accommodate up to 130 seated guests or 230 guests with cocktail style. The menu is customizable to suit your needs. To sum up, Roomba's at Mt.Aiken represents rustic wedding venues In Macedon Ranges through its unique Oak Room and Wine shed.
Find your Best wedding Photographers in Melbourne
In brief, our list of Macedon Ranges rustic wedding venues is specially crafted for you if you are considering a wedding venue with the country-side charm not far from Melbourne. Options are available, but we simplify them by making this list is to help you in comparing and choosing the venues.
Why Wedding in Macedon Ranges?
Macedon Ranges is only about an hour drive from Melbourne CBD. The region offers native forest, delectable food and wine, and several arts scenes.. Above all, Macedon Ranges is serene, artistic, and away from the hustle and bustle of a metropolitan.
View more Wedding Venues in Victoria
What's More? 
Parties2Weddings is the largest Australian based Wedding Packages Platform for couples to plan & book their dream destination wedding. We connect couples to over 40,000 vendors across Melbourne, Sydney, Queensland to Bali.
Compare prices & book all wedding services on Parties2Weddings Marketplace
Compare prices and book all wedding services on Parties2Weddings Marketplace in 3 easy steps:
1. Select Location/Region
2. Chose the service
3. Chose the budget range.
In addition, check for all Inclusive packages coordinated by Parties2Weddings wedding concierge
– Elopement Packages
– Wedding Packages
Planning to celebrate in Bali?
Check our amazing Bali Wedding Packages &  Bali Experiences? Check our Amazing Deals & Options:
Parties2Weddings provides Wedding Concierge to help couples to browse fixed cost packages, shortlist the venues. and customize packages to meet special requirements.Above all, the professional team has great experience will help you to prepare for your big day.
Contact our Wedding Concierge, to help connect you to vendors for Photographers, DJ, Fireworks, Fire-dance,  then, fill in the Quote request/ Enquiry form here.