Rustic Wedding Venues in Geelong
Geelong, Victoria is always charismatic. Although it is an urban region, Geelong is surprisingly rich with many rustic corners. There are countless farms, wineries, and function centres having this rustic charm. The good news is that most of them are open for couples who want to get married in the establishment amid the roaring trend of a rustic wedding recently. Here are the best rustic wedding venues in Geelong:
1. Rocklea Farm, a historic and rustic wedding venue in Geelong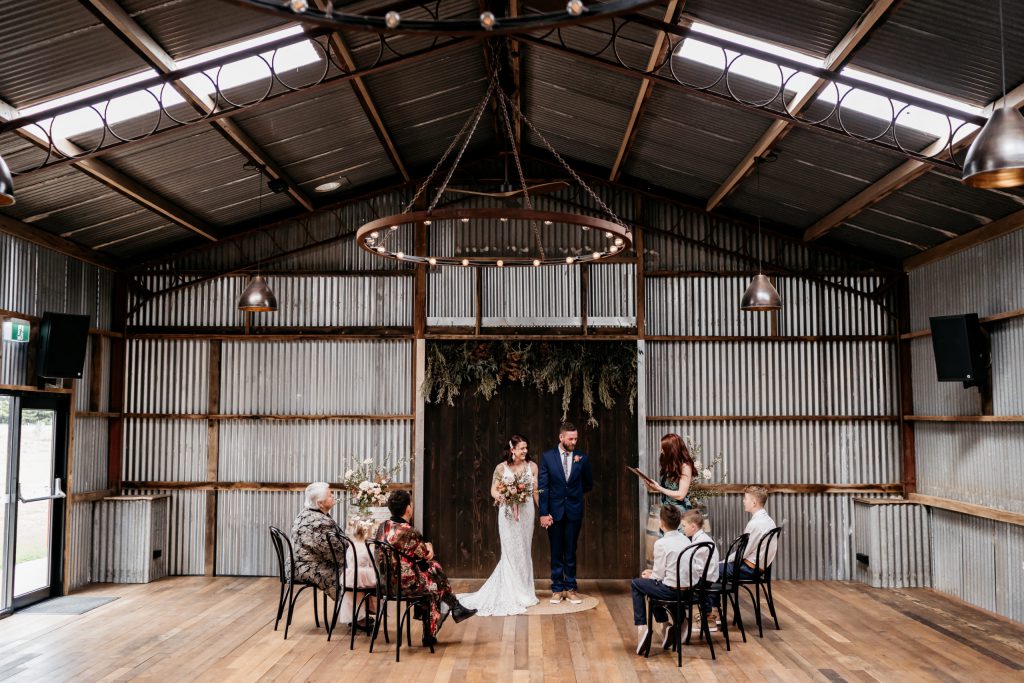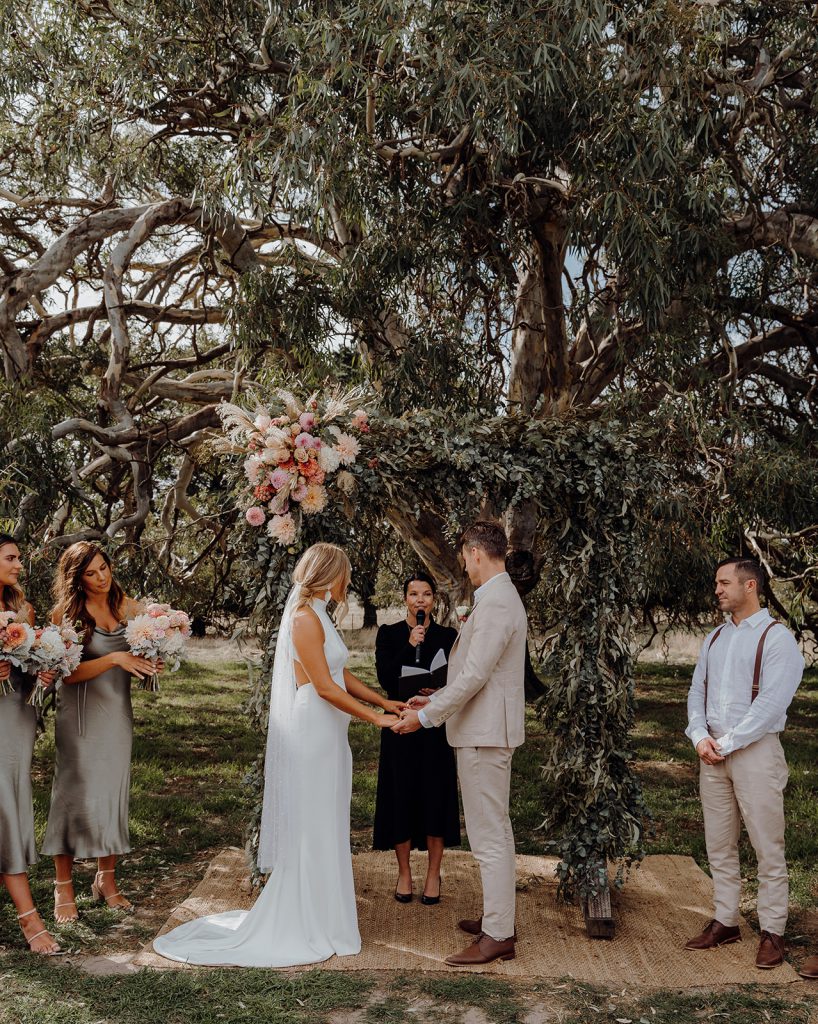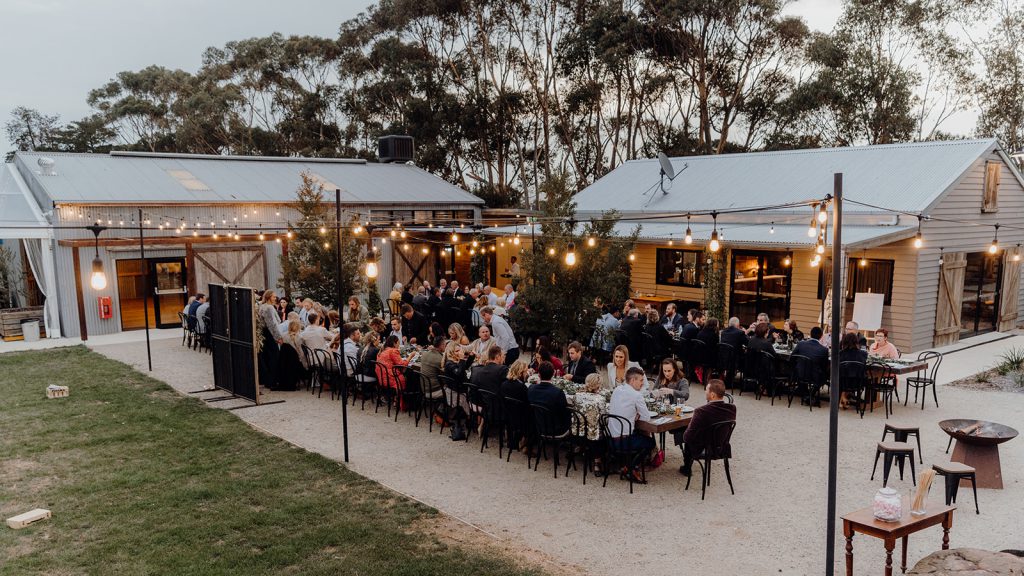 Rocklea Farm stands beautifully on 80-acre land in the Geelong CBD, amid the bushland. Firstly operated in 1850, this farm has some vintage details all over the places, for example, Aged iron, organic materials and accent of copper. The vast gardens surrounded by the peaceful bushland and towering aged trees make the outdoor venue one of the idyllic rustic garden wedding venues Geelong. The indoor venues are spacious tin barn that can accommodate up to 120 seated guests. Marquee is also available for an option. Rocklea Farm gives you the flexibility to choose your catering and BYO bottle. In brief, each venue provided by Rocklea epitomizes Geelong rustic wedding venues.
Also read: Best Rustic Wedding Venues Yarra Valley
2. Baie Winery, a rustic wedding venue in Geelong with rural winery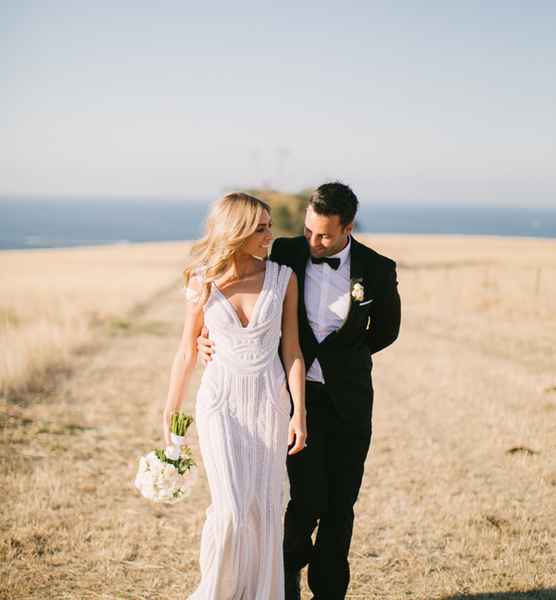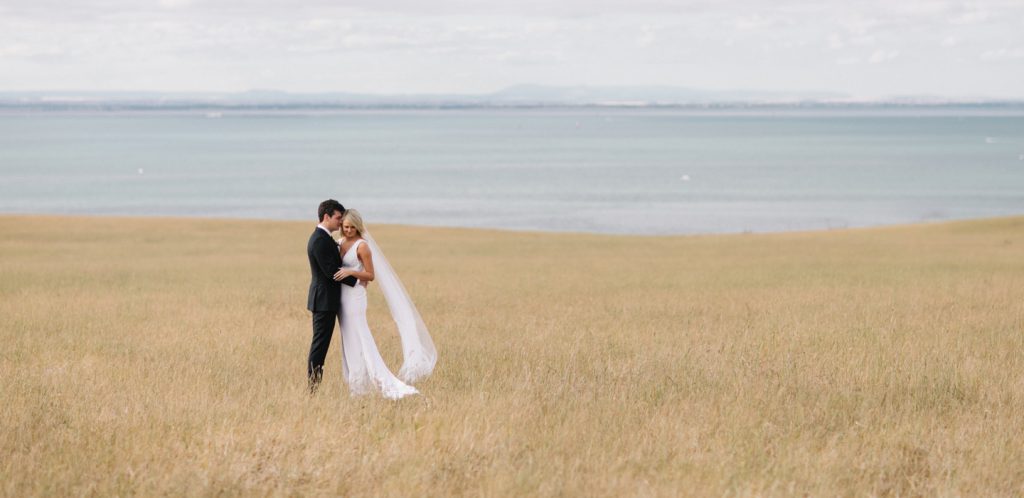 Situated in the heart of Bellarine Peninsula, 20-minute drive from Geelong CBD, Baie Winery exudes the rural charm- peaceful and earthy. This place is surrounded by nature, from Port Phillip Bay, vineyards to bush land. Baie Winery is one of the best Rustic Garden Wedding Venues Geelong as you can choose your setting when you say "I do". Does Port Phillip Bay view to suit you better? Or vineyards view?For your reception, Baie Winery offers the choice of a marquee with a capacity maximum of 180 people or wine shed for 120 people. You have your flexibility to bring your catering to this venue.To sum up, you have your freedom to visualize your wedding dream in this venue.
Related: Rustic Wedding Venues in Macedon Ranges
3. Oakdene Vineyards and Cellar Door, a fairy-tale wedding venue that couples love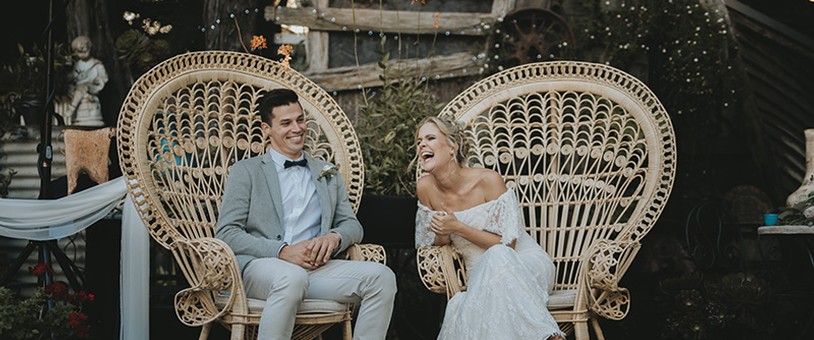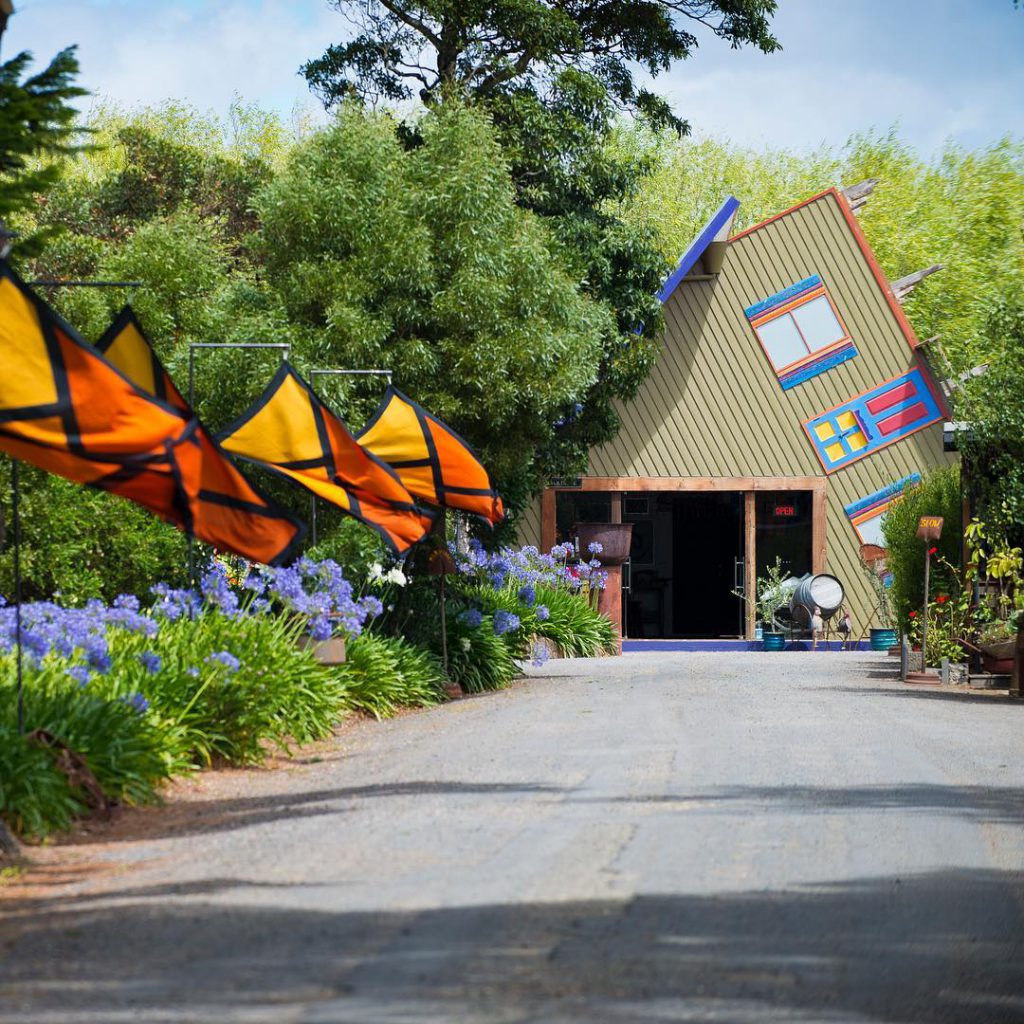 Oakdene Vineyards and Cellar Door are located in farmland in Wallington, 20 minutes away from Geelong CBD. Oakdene offers several indoor and outdoor venues. With its charming garden under the towering and shady trees, Oakdene is one of the best Rustic Garden Wedding Venues Geelong. Known as Fairy Tale Garden, this area is perfect for your ceremony and reception. For an indoor wedding reception, you may choose between the Marty @ Oakdene, a train shed, or Mr Grubb. The largest venue, Mr Grubb can accommodate up to 350 persons cocktail style. The wedding coordinator and experienced team will assist you in every step, for example, in choosing the cuisine. Oakdene Vineyards and Cellar Door specializes in Australian and European inspired cuisine, and wine grown in its vineyards. Therefore, you will get an exceptional gastronomy experience during your wedding.
Related: Rustic Wedding Venues on The Mornington Peninsula
4. Oneday Estate Winery & Function Centre, country-side outdoor and indoor venues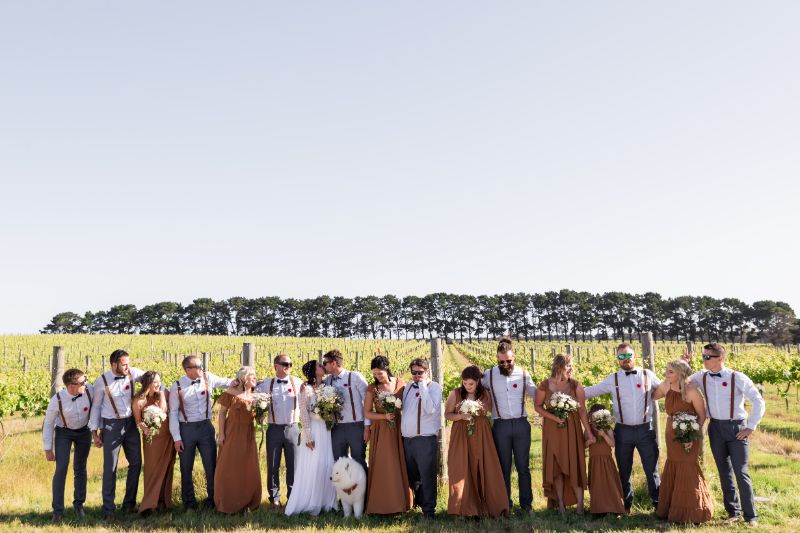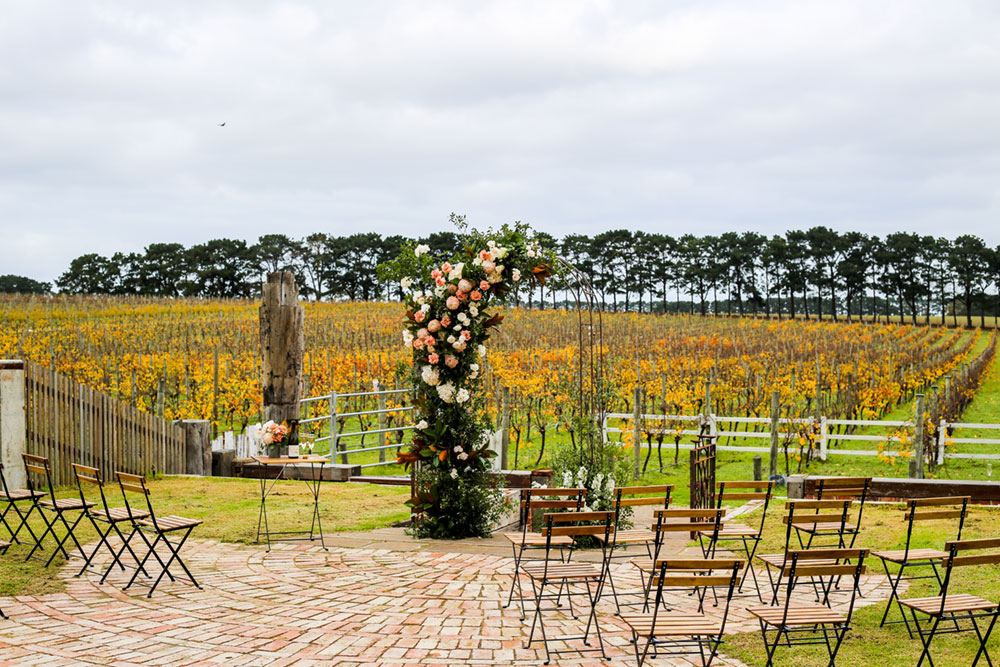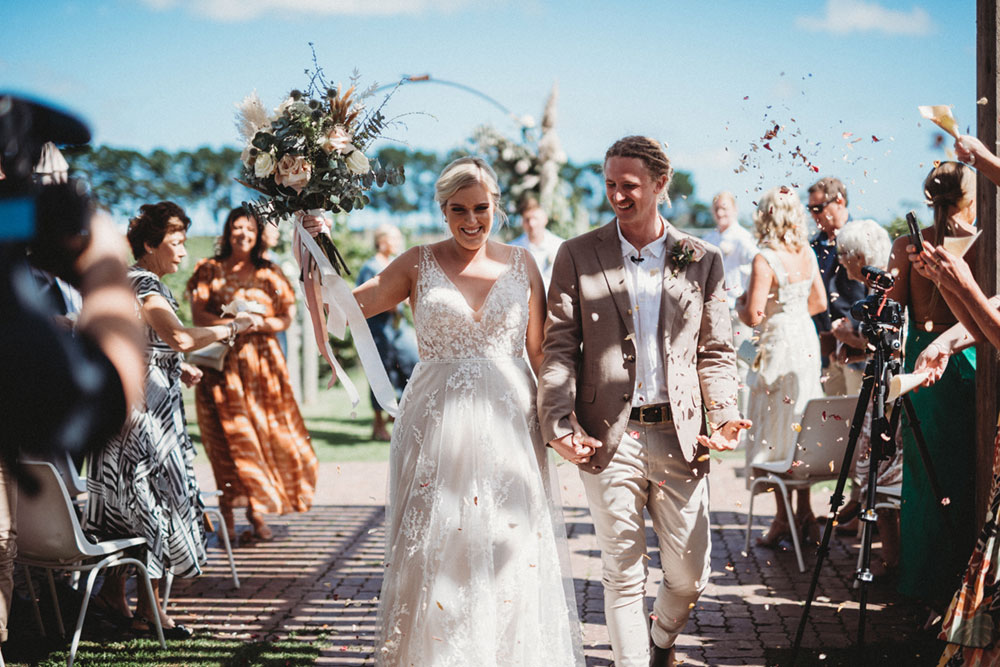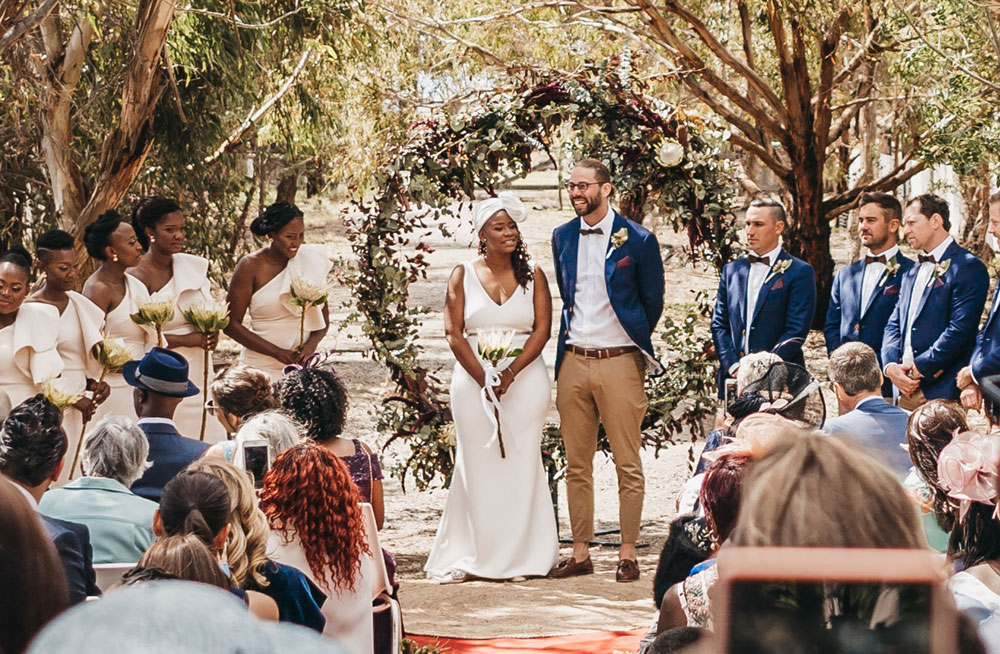 Oneday Estate Winery & Function Centre is located in Bellarine with 14-acre of vineyards. The beautiful outdoor venues that Oneday Estate Winery & Function Centre offers is the reason why we include this winery and function centre in the list of Rustic Wedding Venues In Geelong. Oneday has three outdoor venues: The walkway with treed laneway, The Esplanade with the stunning views of vineyards, and the Courtyard overlooking the vineyards. The venues can accommodate up to 140 seated guests. Reception Hall is available for an indoor celebration. Wedding coordination service is available to assist you in every step.Therefore, you can have a stress-free wedding preparation with the help of the team. The extensive view of wineries represents Rustic Winery Venues Geelong. In brief, Oneday Estate Winery & Function Centre is a natural wedding venue that will seriously take care of your wedding.
Also read: Incredible Winery Wedding Venues in Yarra Valley
5. Provenance Wines, a winery wedding venue with barrels and country-side decoration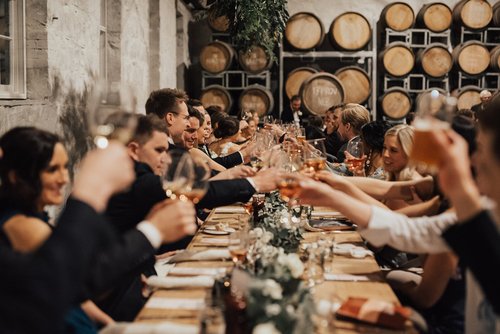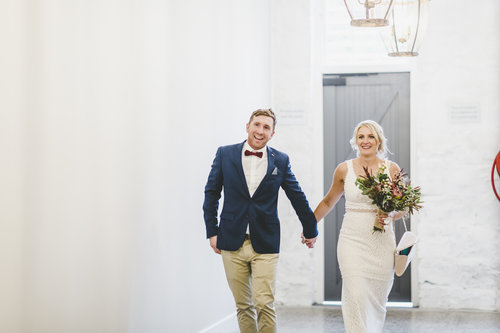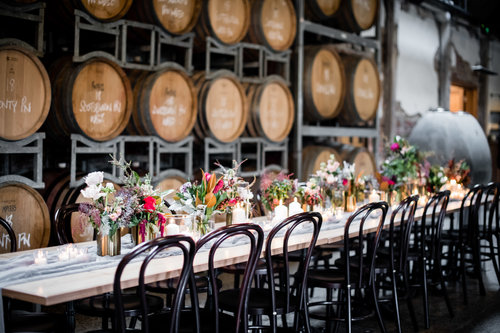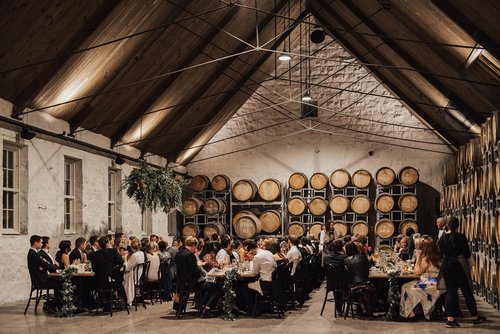 Provenance Wines is located in Paper Mills 12 minutes from Geelong CBD at the banks of Barwon River. This establishment offers two indoor venues: The Barrell room or industrial cathedral with a view to Buckley Falls on the Barwon River, and The Winery with wine barrels line wall. The venue capacity is a maximum of 250 people. The delicious locally-sourced meal and drink at Provenance Wines are offered in choices of packages. Provenance Wines one of the family-owned rustic winery venues Geelong. This winery won Best Wine in Show in 2018 at Geelong Wine Show and 2019 Best Value Winery by Wine Companion. To sum up, It is a place to pamper your guests with wines.
Related: Rustic Wedding Venues in Melbourne
To conclude, Geelong has a beautiful selection of rural wedding venue. After deciding your venue among the list of Geelong Rustic Wedding Venues, you can start to hunt some rustic decoration, for example, leaves and flowers for the tables. This kind of adornment involves a lot of natural decoration with earthy colors, such as plants and wood. You can talk with your friends, discuss it with the experts, or find some inspo on the internet. Happy hunting!
Why Wedding in Geelong?
The port city in Victoria, Geelong, is 75 km away from the capital. In other words, it is only about an hour drive from Melbourne CBD. The region is proud with its vibrant community and recreational spaces. Above all, Geelonng is a friendly place to live, escape, or have weddings..
View more Wedding Venues in Geelong
What's More? 
Parties2Weddings is the largest Australian based Wedding Packages Platform for couples to plan & book their dream destination wedding. We connect couples to over 40,000 vendors across Melbourne, Sydney, Queensland to Bali.
Compare prices & book all wedding services on Parties2Weddings Marketplace
Compare prices and book all wedding services on Parties2Weddings Marketplace in 3 easy steps:
1. Select Location/Region
2. Chose the service
3. Chose the budget range.
In addition, check for all Inclusive packages coordinated by Parties2Weddings wedding concierge
– Elopement Packages
– Wedding Packages
Planning to celebrate in Bali?
Check our amazing Bali Wedding Packages &  Bali Experiences? Check our Amazing Deals & Options:
Parties2Weddings provides Wedding Concierge to help couples to browse fixed cost packages, shortlist the venues. and customize packages to meet special requirements. Above all, the professional team has great experience will help you to prepare for your big day.
Contact our Wedding Concierge, to help connect you to vendors for Photographers, DJ, Fireworks, Fire-dance,  then, fill in the Quote request/ Enquiry form here.