How to Choose Your Wedding Photographer
Later, years from your wedding day, you will open the album to see the photos again. Your mind will start wandering around to the past- to your special day when your family members and friends gathered to celebrate your love. An ideal wedding photographer should be able to capture the emotion, the laughter, the tears of the wedding. There are tons of choices for a wedding photographer. Thus, we share some tips to choose your professional wedding photographer for your day.
1. Find some recommendations of wedding 
photographer
Search for input from your family members, friends or the venues. Then, after you get some names from them, check wedding album of each wedding photographer on the websites or social media. You will see if they can capture the emotions well or not. Most wedding photographers will take candid, to get the feeling of anyone in the frame. Besides finding recommendations from your circle, you can also search for testimony from the ex-clients like in the wedding forum. Post questions on wedding forums and you will get input from those who have used the wedding photographers' service. Find a wedding photographer that suits you.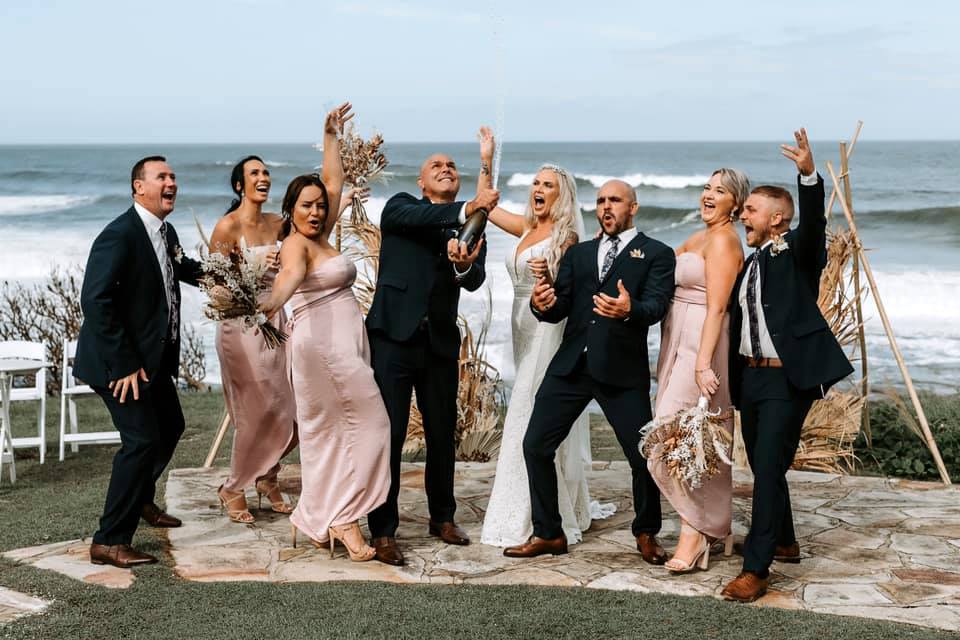 Read also 8 Things to Consider When Choosing Your Wedding Venue
2. Contact each wedding photographer and compare their wedding packages.
You can start contacting them and ask them their wedding packages. See which one has the most values with good prices and inclusions from your options. We have listed some reputable wedding photographers along with the inclusions and albums in different regions. Some of them even have testimonies. When you talk to them on the phone or e-mails or chat, see if he or she is serious and ready to dedicate their time for your wedding day. You can also consider his communication style and personality. See if they match yours. In brief, find a wedding photographer that can listen to you.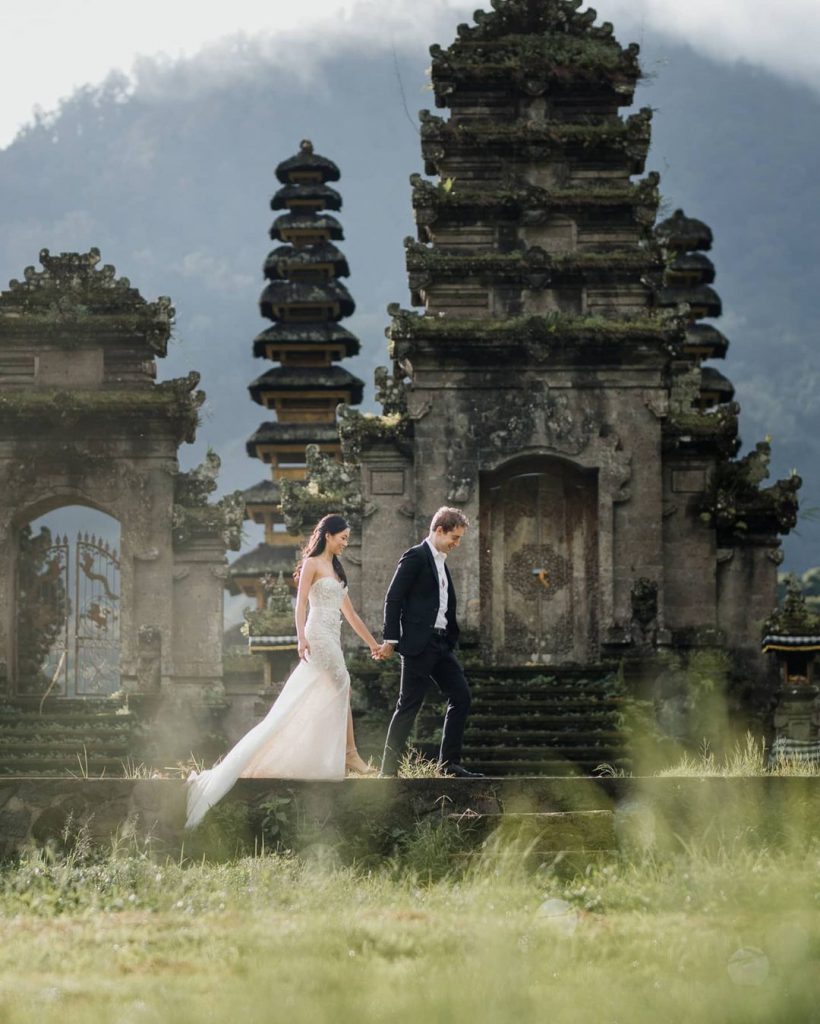 Read also: How to Get Legally Married in Bali
3. Choose the wedding photographer package that suits you
Every photographer has a different style whether it is on the color tone or the angle. You can see it from the wedding albums. Choose your wedding photographer whose packages suit you. Besides style, you need to consider the budget. If you can stick to the expense plan, it will be ideal. Before you start allocating budget for a professional wedding photographer, try to visit some wedding forums or websites to get the idea of the average price of a wedding photographer, so your budget will not be far below or above the real price.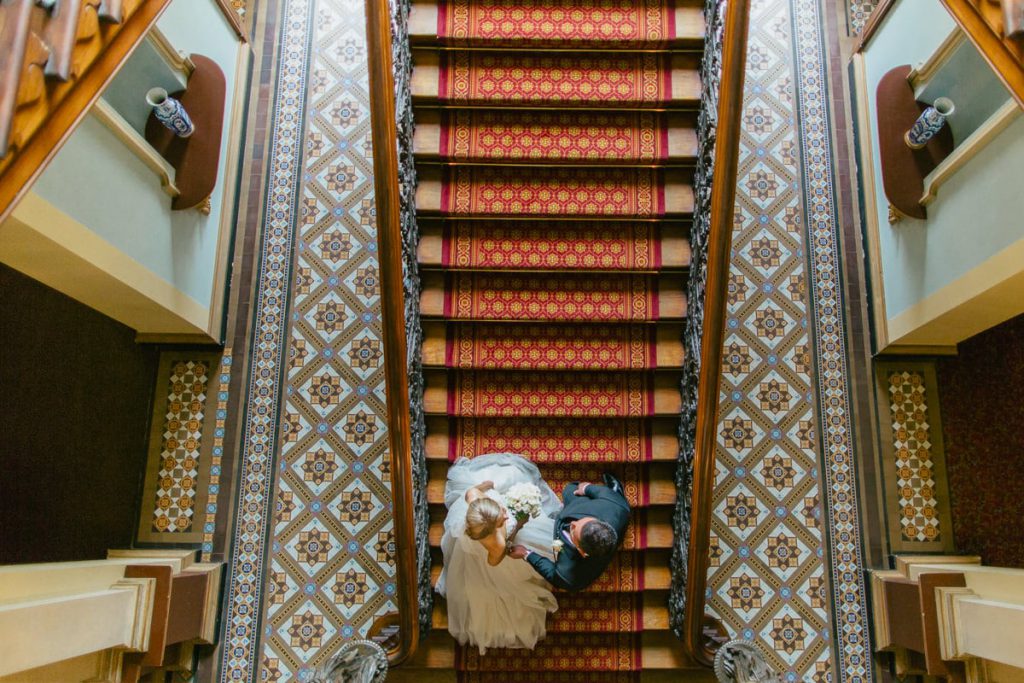 See also: 10 Frequently Asked Wedding Venue Questions
4. Ask about your rights
Most of your rights will be stated as the wedding packages inclusions. But you still can ask some other questions such as if you can give some input on the photo concept. See if the professional wedding photographer is open to your input. In addition, you also need to discuss how long he needs for the editing process. Most of them will need a week or two. But then, it will depend on your discussions. It is your wedding day, so do it your way.  In brief, choose a wedding photographer that clearly explains your rights.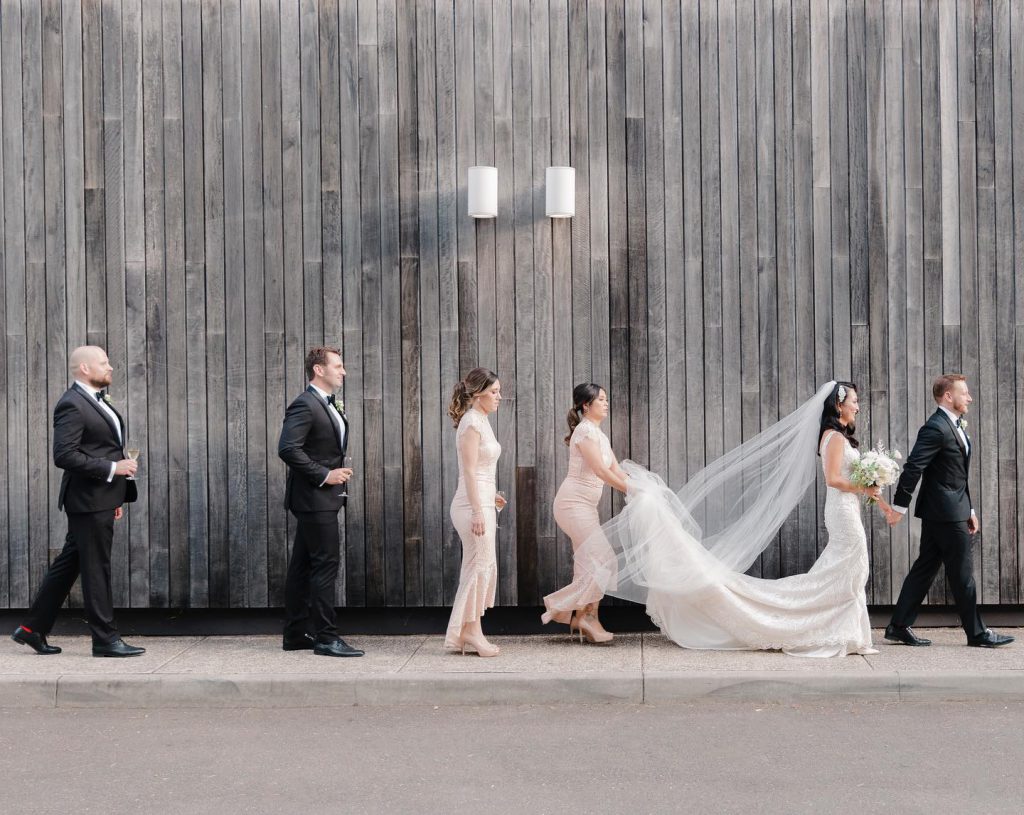 See also Wedding Wishing Well and What You Need To Know
5. Make sure the agreement is correct
If you and the wedding photographer have agreed on how you work with him, ask for an agreement. First, check if the details are correct, from the dates of your wedding day, payment method, deadline, inclusions and your rights; Second, ask about the deposit. Most of them will require a deposit that should be mentioned on the agreement too. If you read the agreement and find something incorrect, you can ask him to revise it. Asking for a revision is common, so feel free to do it.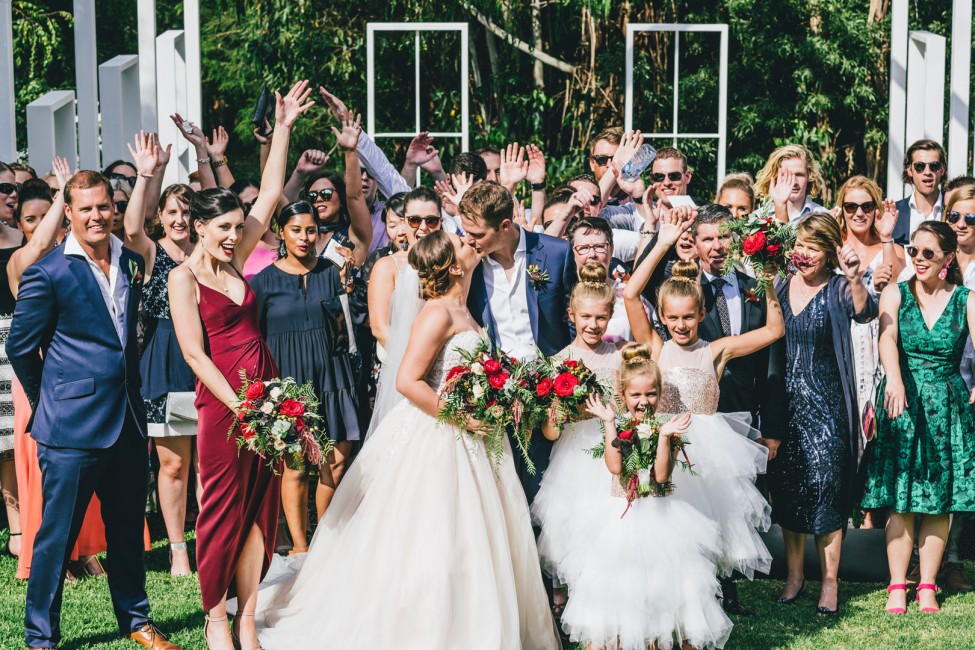 Read also Wedding Terminology Explained
To sum up, there are tons of choices. They offer their unique styles, packages, budgets, and services. Thus, choose your wedding photographer that match your personality and wedding dream. We work with some wedding photographers in different regions to craft happy memories for every wedding. Find your wedding photographer on our list, and you can start comparing. Last butappy hunting!
What's More? 
Parties2Weddings is the largest Australian based Wedding Packages Platform for couples to plan & book their dream destination wedding. We connect couples to over 40,000 vendors across Melbourne, Sydney, Queensland to Bali.
Compare prices & book all wedding services on Parties2Weddings Marketplace
Compare prices and book all wedding services on Parties2Weddings Marketplace in 3 easy steps:
1. Select Location/Region
2. Chose the service
3. Also, chose the budget range.
Planning to celebrate in Bali?
Check our amazing Bali Wedding Packages &  Bali Experiences? Check our Amazing Deals & Options:
Parties2Weddings provides Wedding Concierge to help couples to browse fixed cost packages, shortlist the venues. and customize packages to meet special requirements. Above all, the professional team has great experience will help you to prepare for your big day.
Contact our Wedding Concierge, to help connect you to vendors for Photographers, DJ, Fireworks, Fire-dance,  then, fill in the Quote request/ Enquiry form here.