Rustic Wedding Venues in Melbourne
Melbourne, the metropolitan of Australia is a home for unique wedding venues. Despite its busy location, some of the venues adopt the concept of country-side to the city that turns them into beautiful rustic wedding venues. The tons of choices are available. Therefore, we pick the best Melbourne rustic wedding venues for you:
1. Noisy Ritual, the blend of urban and rustic wedding venue in Melbourne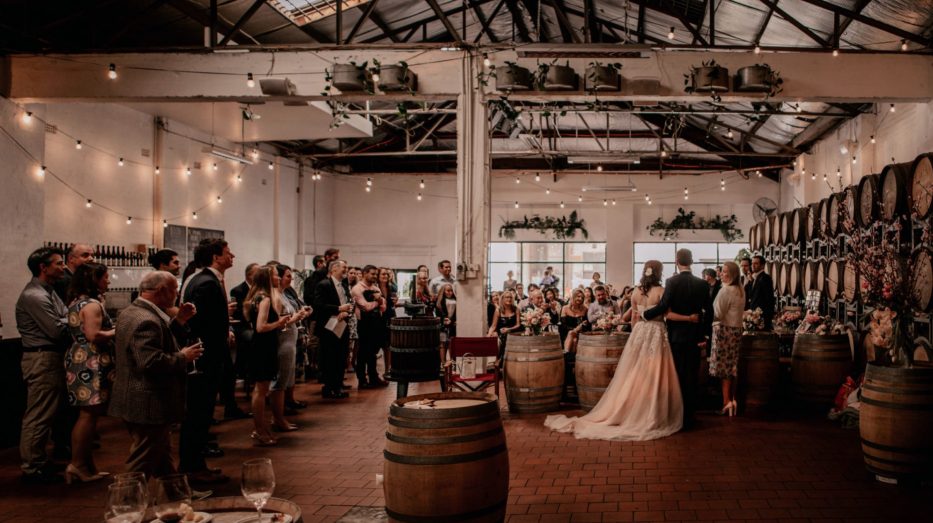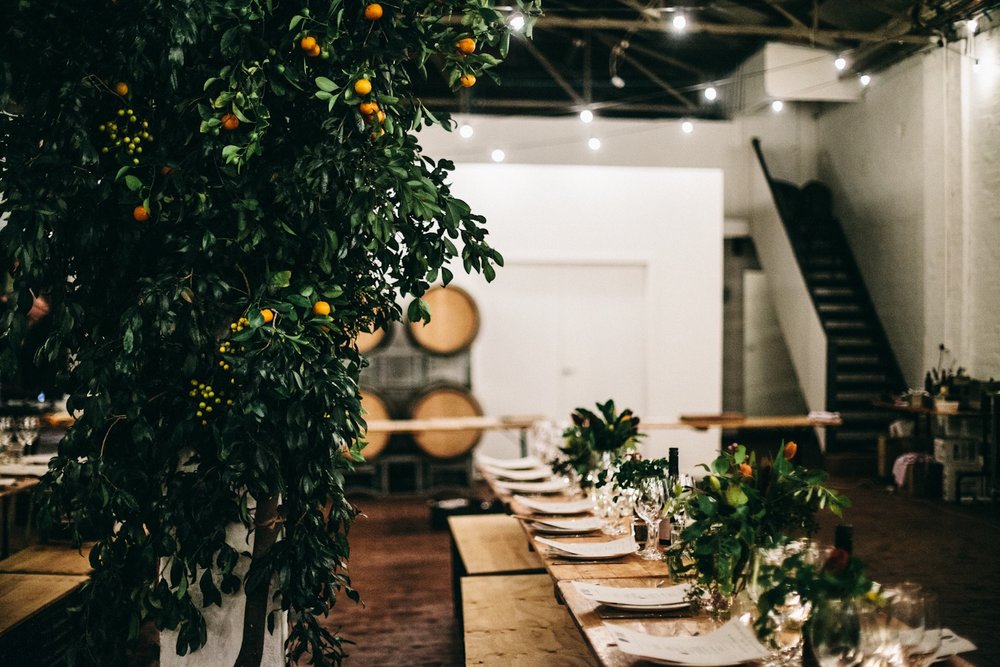 Located at Brunswick, 15-minute- drive from Melbourne CBD, Noisy ritual is the first urban winery in the city. It epitomizes the rural winery in the inner suburbs of the metropolitan. The red brick floor and long wooden table, for example, bring that feeling to this city. Noisy Ritual was initiated after two friends discovered a wine fermenter in a suburban basement. Now, it is one of the prime wineries in the region. This winery offers dining, canape, grazing, dessert and wines to your and your guests' dining tables. Enjoy every bite that has been beautifully curated to match the wine. In other words, the unique interior makes the urban winery one of the ideal Melbourne rustic wedding venues.
Also read: Rustic Wedding Venues on The Mornington Peninsula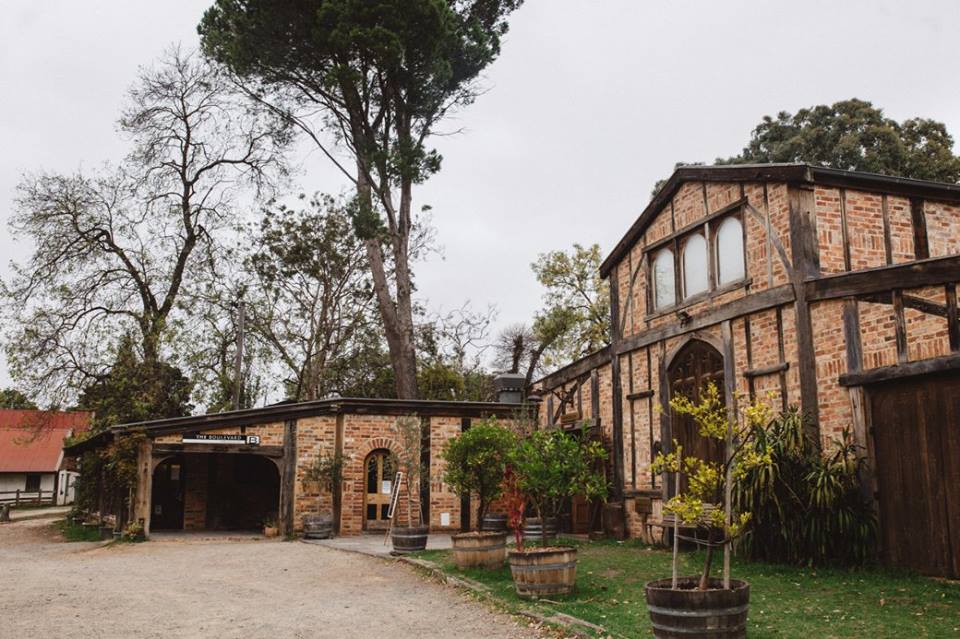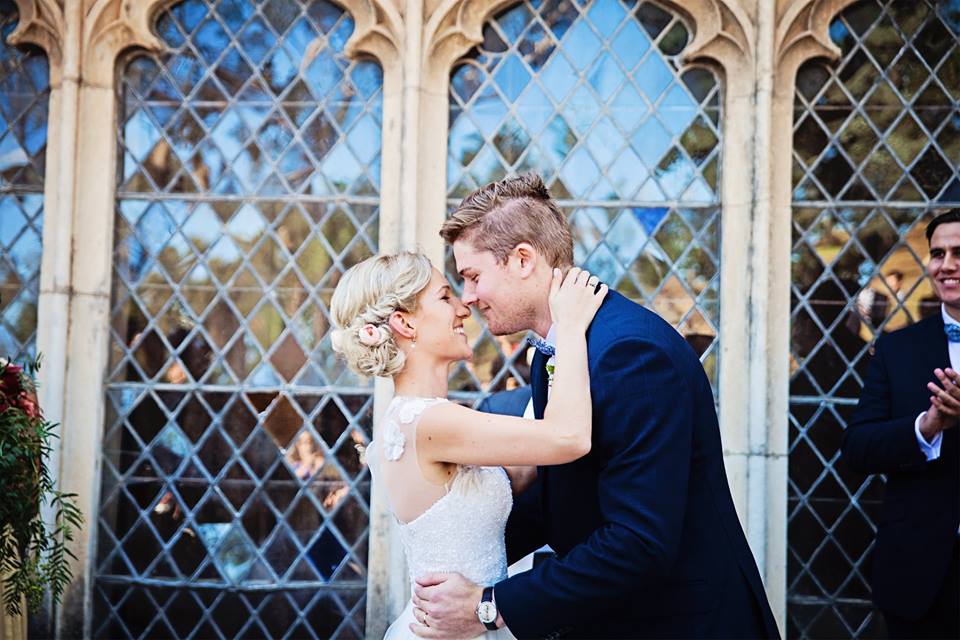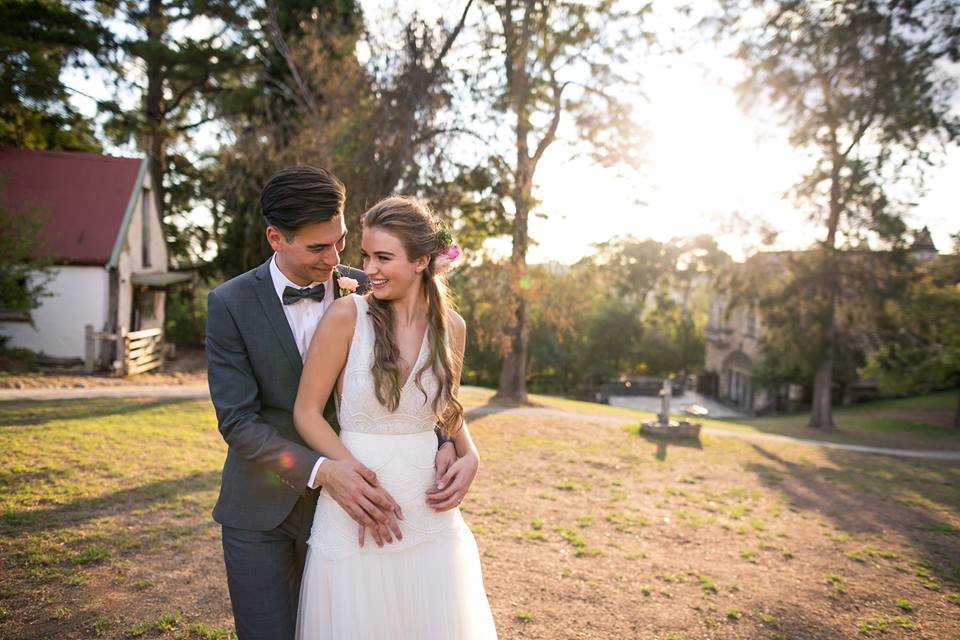 The design of Montsalvat is inspired by villages in French. The architect gave an Australian touch by building it from clay and stones of Eltham hillside. In addition to that he mixed remnants of Australian architecture heritage. This gives a rustic charm to the place and makes it one of the unique rustic wedding venues in Melbourne. The Montsalvat offers both indoor and outdoor venues: First, The indoor function room, Great Hall, can cater up to 130 guests. Second, the outdoor venue, under the stars by the Ornamental Pool can cater up to 200 people for cocktail style. The delectable dinner is presented from the kitchen to your dining table. The selection of seasonal harvest feast or 3-course classic dining or lavish canapes. A wedding coordinator is available to take care of your rustic wedding.To sum up, you and your guests will be well-taken care at Montsalvat.

Related: Beach and Ocean View Wedding Venues in Melbourne
3. Pilgrim Bar, country-side bar in urban Melbourne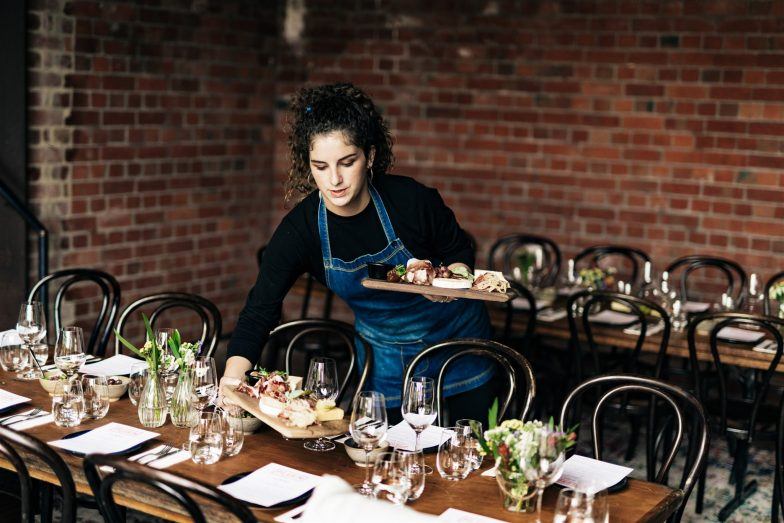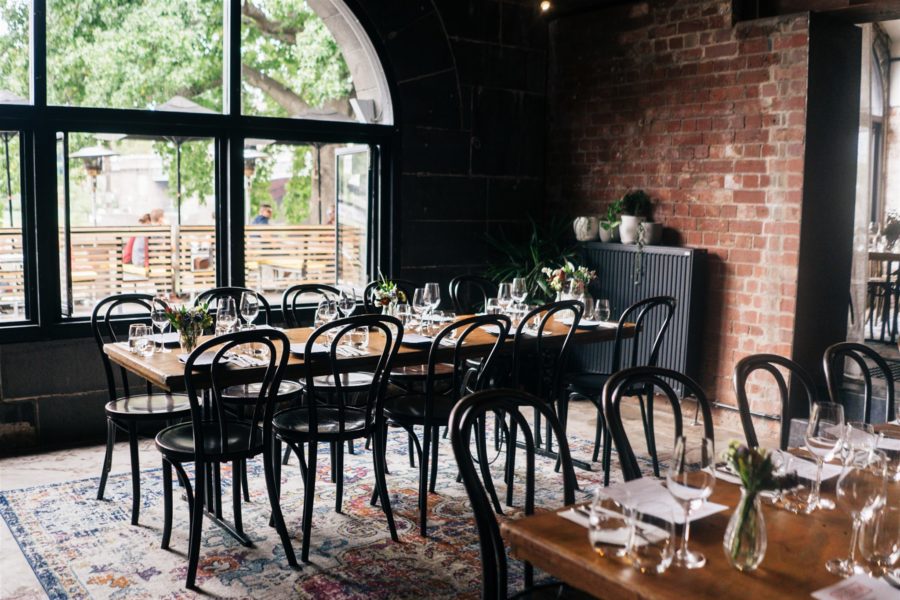 The Pilgrim Bar is situated at the heart of Melbourne, alongside Federation Wharf Vaults and Yarra River. Standing on a beautiful location, Pilgrim Bar has the river view. Designed with bluestone walls and brickwork frames, Pilgrim Bar is one of the rustic wedding venues in the city. The whole main venue in Pilgrim Bar can accommodate up to 250 guests. However, the main venue can be made into sections: The Vaults, Arts End, Inside, and MCG End. If you prefer a venue for an intimate rustic wedding, the Inside can accommodate a maximum of 25 guests. Pilgrim Bar offers seasonal share plate dishes, farm-to-table menu, beer, spirits, and Australian wine.In other words, Pilgrim Bar will present you gastronomic experience
Also read: Best Wedding Venues in Dandenong Ranges
4. Captain Melville, charming rustic wedding venue in Melbourne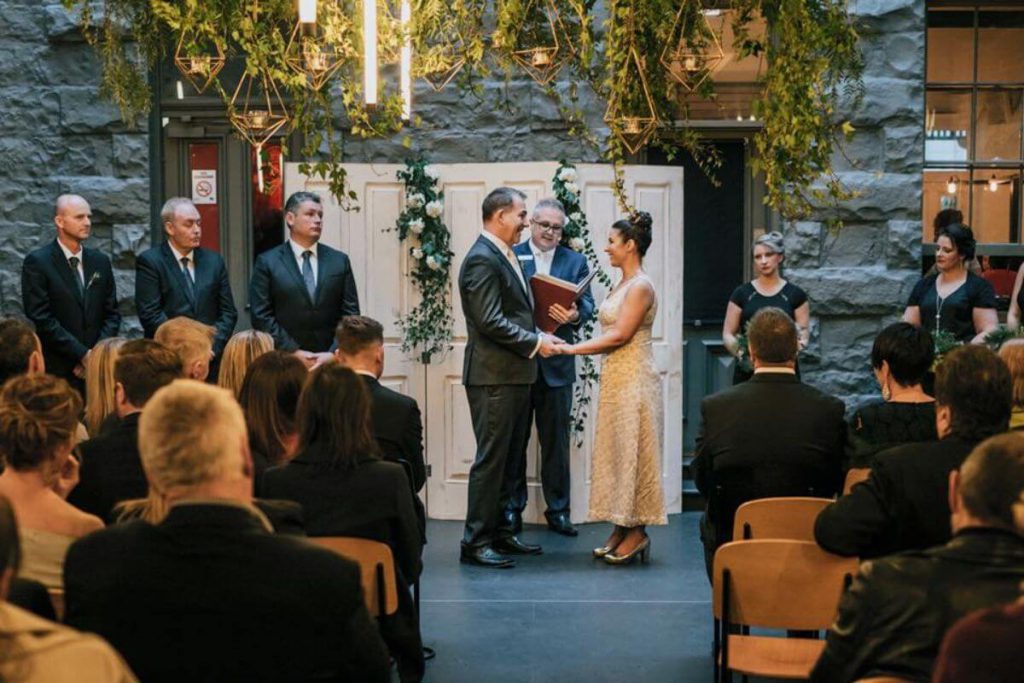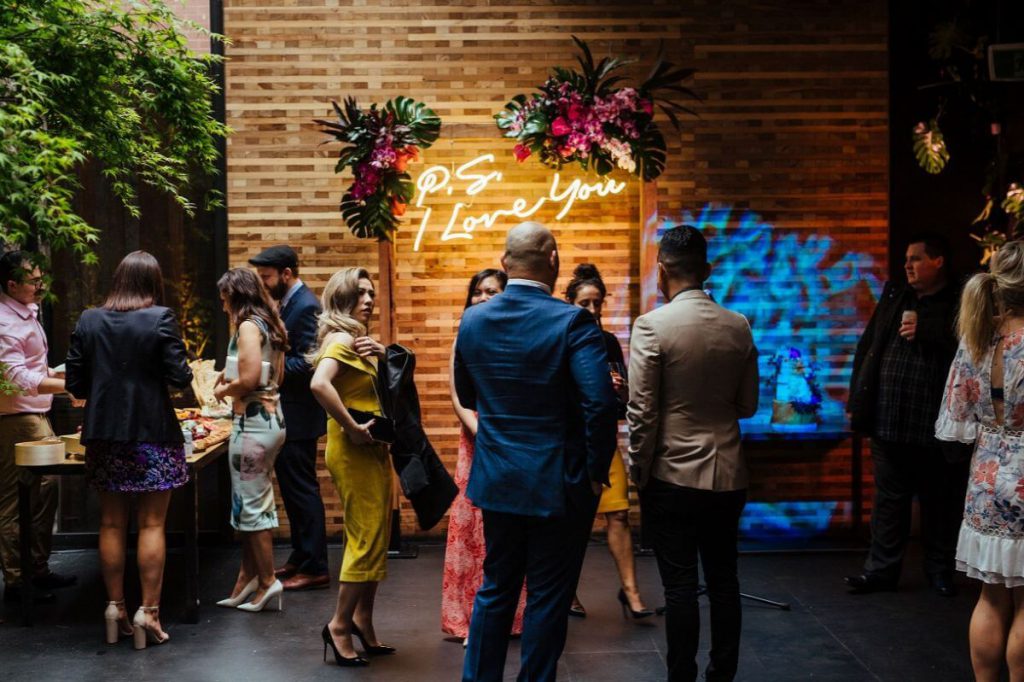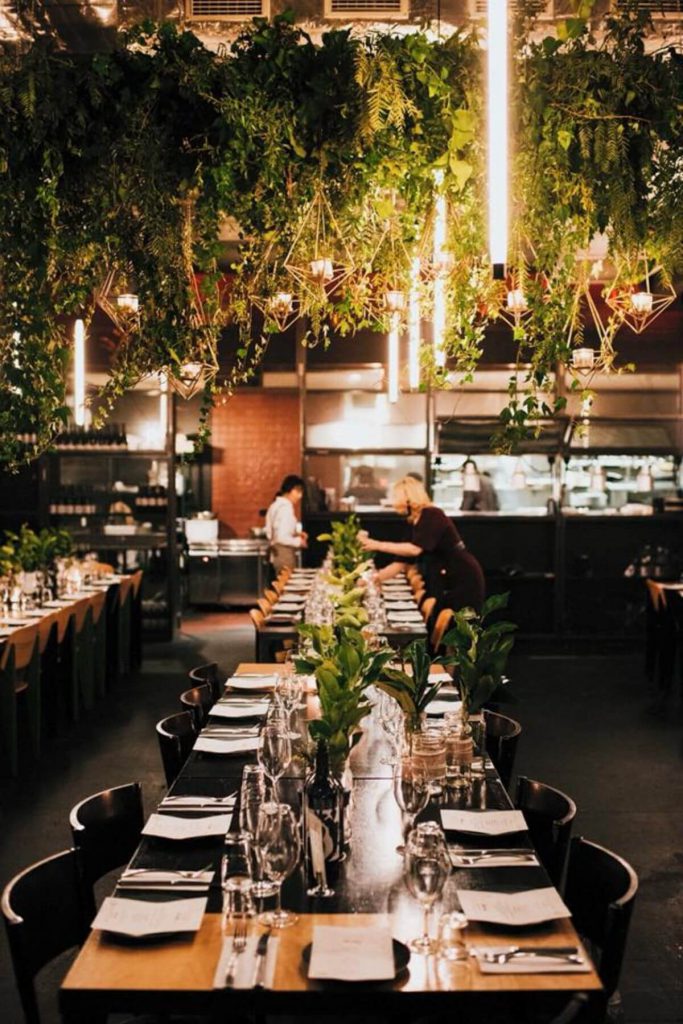 Rustic Wedding Venue in Melbourne – Captain Melville – Parties2Weddings
Standing at the heart of the metropolitan, Melbourne CBD, Captain Melville is one of the historic and rustic wedding venues in the city. Captain Melville is the eldest public house established in 1854. With the bluestone walls and timber in the design, Captain Melville has the country-side charm, perfect for your rustic wedding. The glass ceiling gives this venue a modern touch. It offers four unique indoor function rooms. The largest room, Indoor Courtyard can accommodate up to 100 seated guests. Captain Melville offers delicious food, wines, beer, and other beverages that you can customise for your event. The team event will help you with all your details. Therefore, you can have a stress-free wedding here.   
Have you booked your Best wedding Photographers in Melbourne?
5. Fairfield Park Boathouse & Tea Gardens, rustic wedding venue in Melbourne near river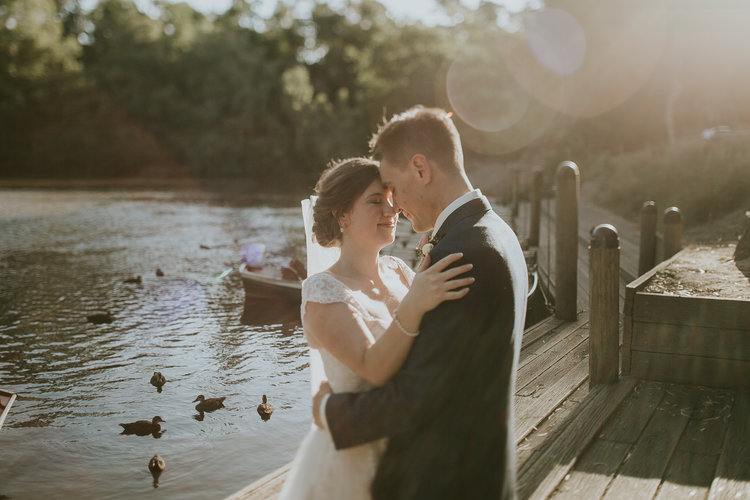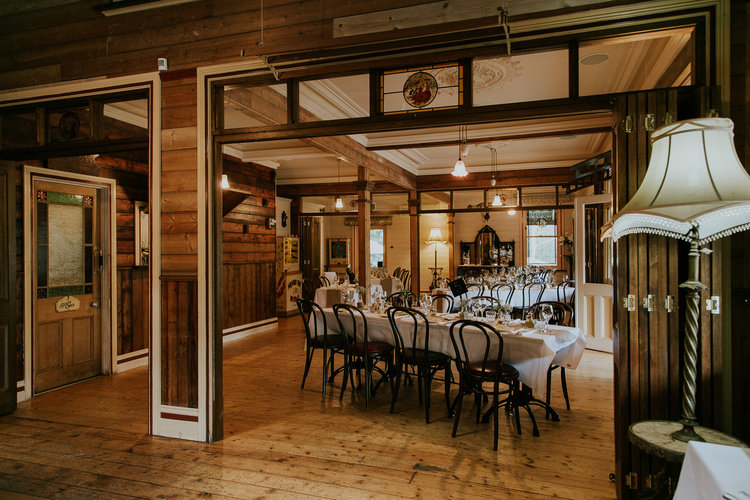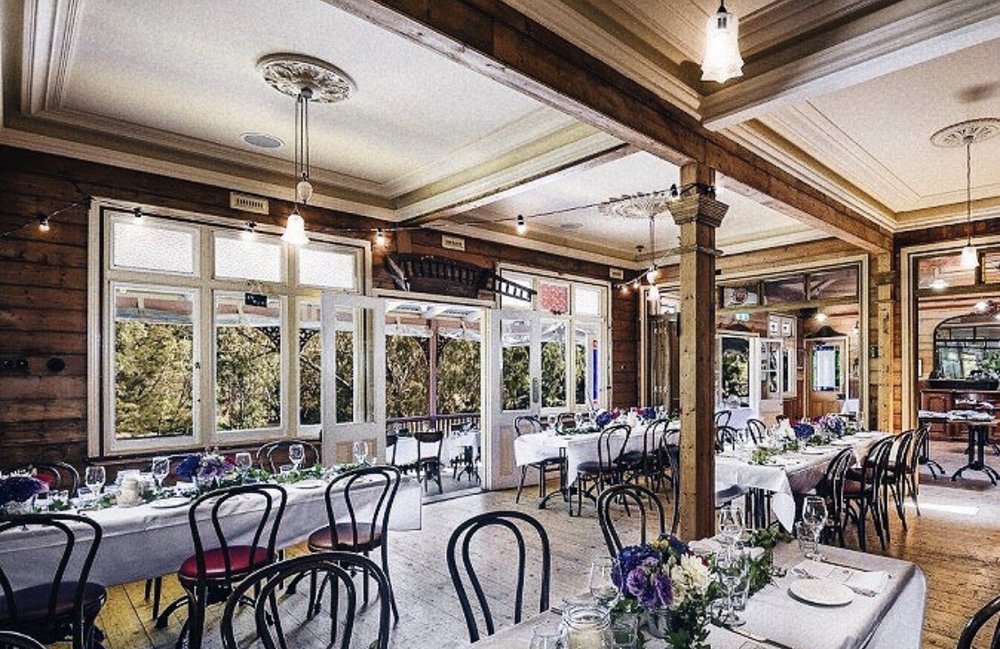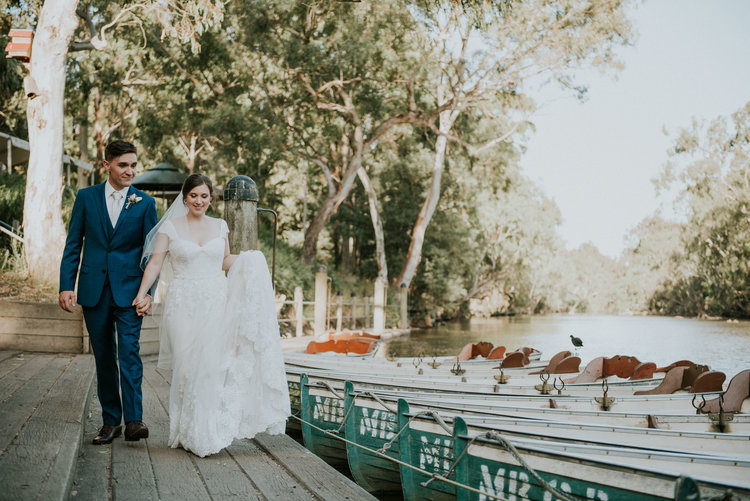 Rustic Wedding Venues in Melbourne – Fairfield Boathouse – Parties2Weddings
Fairfield Park Boathouse and The Gardens is located on Fairfield Parkdrive, only 15 minutes from Melbourne CBD. The venue is one of the rustic wedding venues in Melbourne that has the view of meandering Yarra River. Fairfield Park Boathouse and The Gardens has over 30 years of experience in taking care of weddings. Events Manager is available to answer your questions and help you with the details. The boathouse offers three venues: first,Parlour, second is the combination of Parlour and Veranda, and the third is Riverview deck. The timber deck can accommodate up to 150 seated guests. Selection of a mouth-watering food and beverage menu is provided, and an Event Manager is available to help you unfold the wedding day. In short, you will have a memorable day at the boathouse.
Looking for Best Wedding Celebrants in Melbourne?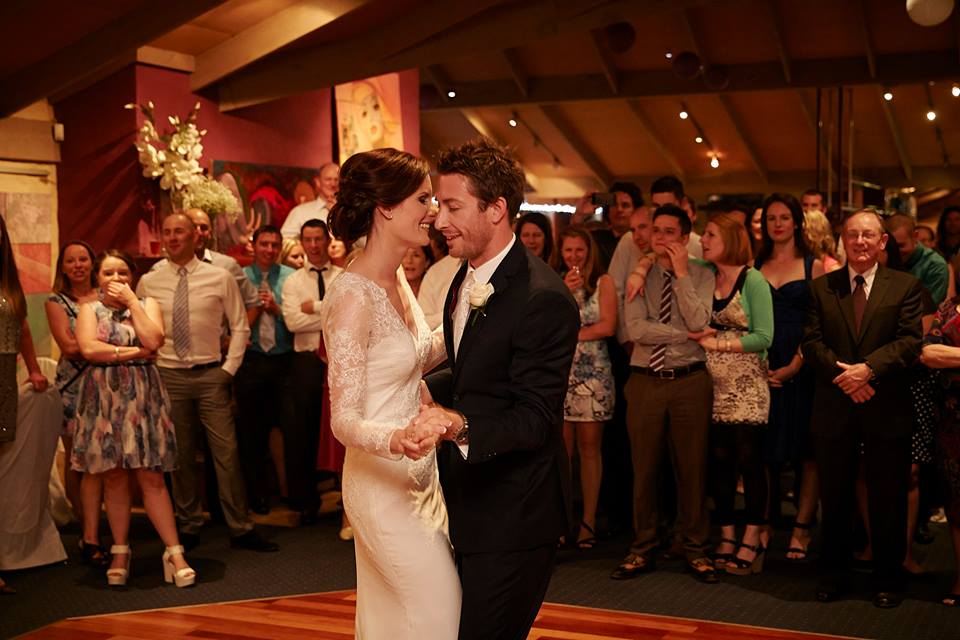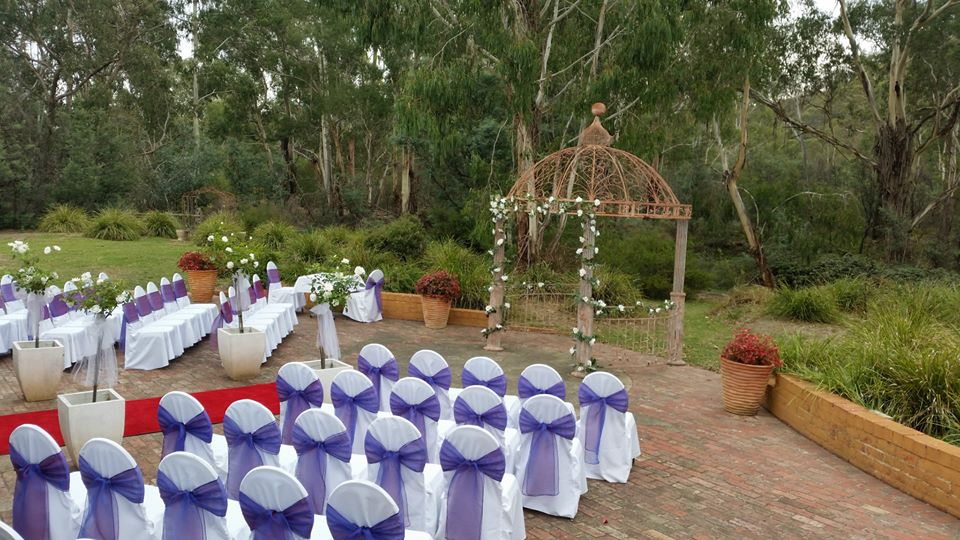 Rustic Wedding Venues in Melbourne – Bridges Restaurant – Parties2Weddings
Reached within a 30-minute drive from Melbourne CB, Bridges restaurant stands on 15-acre of lands in Hurstbridge. It is a mud-brick restaurant adorned with some timber inside. This rustic restaurant can cater up to 160 seated guests or 250 guests with cocktail style. For an outdoor ceremony, the restaurant owns a courtyard, amid the bushland for a maximum of 50 guests. Bridges Restaurant offers contemporary Australian Cuisine. You have a choice of two (entrée/main or main /dessert) or three-course meals (entrée, main & dessert), and also a selection of wines and soft drinks. A wedding coordinator will assist you from your arrival to your departure, so, you can be relaxed during the preparation stage.

Searching for Best Entertainment for your event in Melbourne ?
7. Emu Bottom Homestead, charming oldest homestead in Melbourne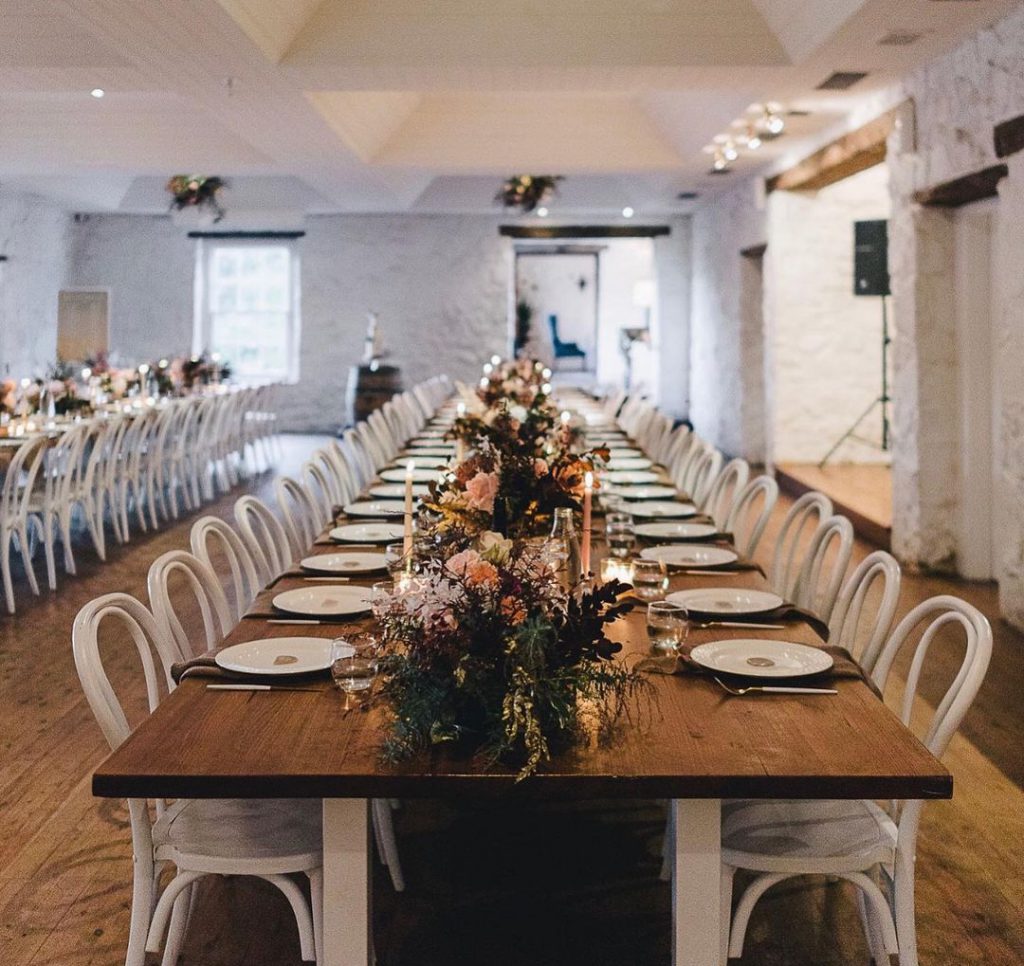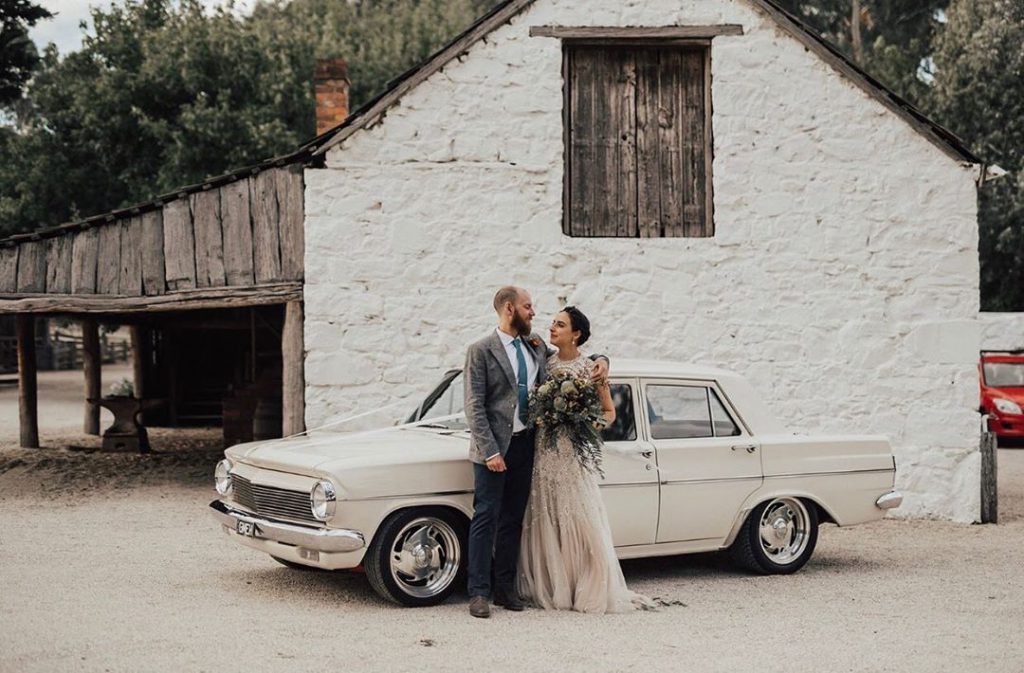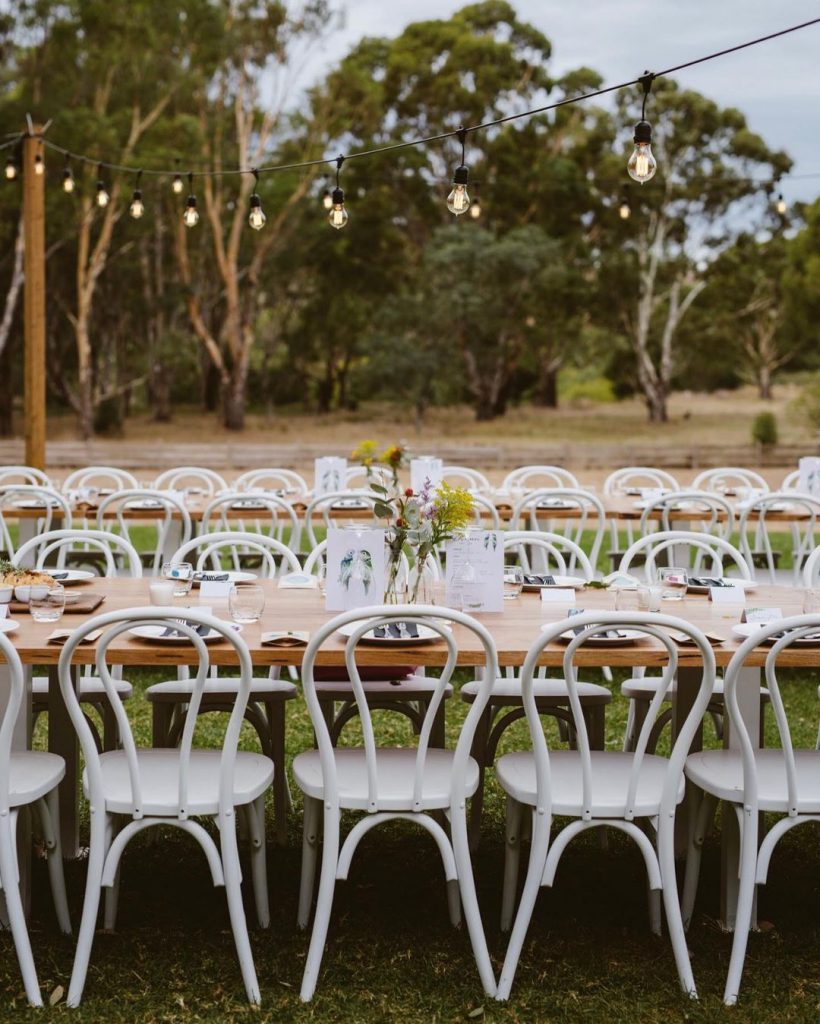 Rustic Wedding Venues in Melbourne – Emu Bottom Homestead – Parties2Weddings
Located in Macedon Range, 30 minutes from Melbourne CBD, Emu Bottom Homestead has the country-side serenity. Established in 1836, it is known as Victoria's Oldest Homestead. The venue combines old and new-world charm. Emu Bottom Homestead offers outdoor and indoor venues. You can have your ceremony either on the homestead lawns or in one of its charming indoor wedding venues: the homestead, woolshed, or miners' cottage. The largest indoor venue can accommodate up to 140 seated guests or 250 guests in cocktail style. The hands-on event team will assist you with the details of your wedding.In brief, the homestead offers a vintage venue with flawless service.       
Also read: Best Rustic Wedding Venues Yarra Valley
8. Bells Hotel, elegant rustic wedding venue in Melbourne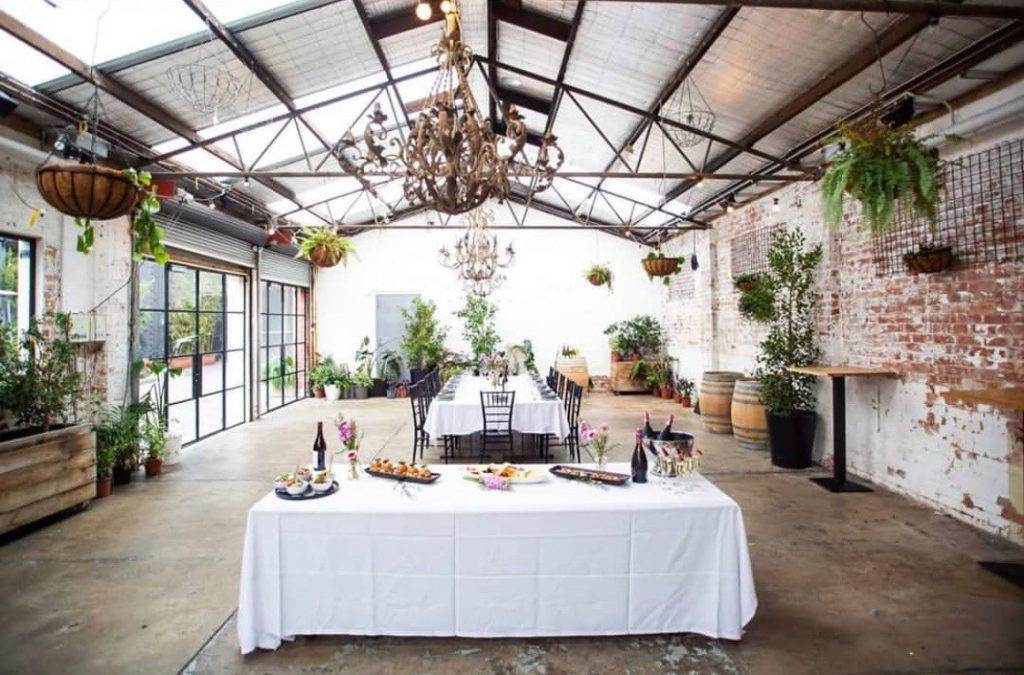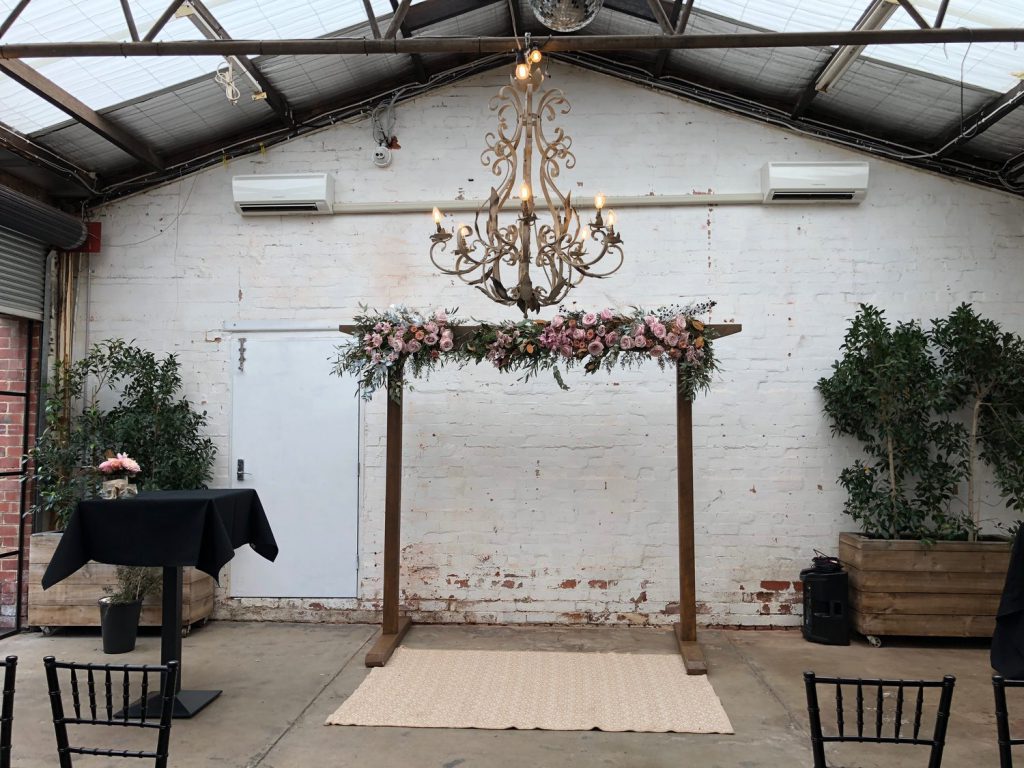 Rustic Wedding Venues in Melbourne – Bells Hotel – Parties2Weddings
Being established in 1847, Bells Hotel is one of the historic and rustic wedding venues that still preserves some of its old charms. It has blue-stone lane ways, vintage slate roof and chimneys that accentuate the rustic charm of this hotel. Proudly standing in the heart of South Melbourne, Bells Hotel offers contemporary Australian food, and classic pub with its wines, beers and more. The food will indulge your and your guests' palate during the special day. For your wedding, this hotel will prepare its indoor venue with exposed bricks, Topiary, with a maximum capacity of 100 standing people or 80 seating guests. In short, if you are searching for a rustic elegant venue, Bells Hotel nails it.                               
In brief, your rustic ceremony and celebration will not be shabby in Melbourne. Besides unlimited unique venues, this city has a lot of experts with years of experience that are ready to take care of your weddings. 
Why Wedding in Melbourne?
Melbourne is the capital of Victoria. Unique venues dot this city, for examples, cafes with rustic concepts and waterfront venues. In addition to it, Melbourne is in the proximity with regions known for the natural environments. In brief, if you are looking a wedding venue in the city, there are tons of choices.
What's More? 
Parties2Weddings is the largest Australian based Wedding Packages Platform for couples to plan & book their dream destination wedding. We connect couples to over 40,000 vendors across Melbourne, Sydney, Queensland to Bali.
Compare prices & book all wedding services on Parties2Weddings Marketplace
Compare prices and book all wedding services on Parties2Weddings Marketplace in 3 easy steps:
1. Select Location/Region
2. Chose the service
3. Chose the budget range, filter by venue type, badges etc
Check for all Inclusive packages coordinated by Parties2Weddings wedding concierge
– Elopement Packages
– Wedding Packages
Planning to celebrate in Bali?
Check our amazing
Bali Wedding Packages &  Bali Experiences:
Parties2Weddings provides Wedding Concierge to help couples to browse fixed cost packages, shortlist the venues and customize packages to meet special requirements.Above all, the professional team has great experience will help you to prepare for your big day.
Contact our Wedding Concierge to help connect you to vendors for Photographers, DJ, Fireworks, Fire-dance,  then, fill in the Quote request/ Enquiry form here