Bali is known worldwide for its stunning beaches and culture. As a tropical paradise, it comes with no surprise that this island possesses plenty of beautiful landscape as well as culture. One of the best places to enjoy these two things is Uluwatu, a scenic destination in the southern part of Bali Island.
Uluwatu offers nice laid back vibes, especially for you who love surfing. However, even if you don't enjoy this activity, Uluwatu still offers plenty of things to do, and wonderful scenery off cliffs and beaches to enjoy. Here are some of the best thing to do during your day trip to Uluwatu. Be prepared for an enjoyable moment that you won't forget!
1. Watching Sunsets and Amazing Surfers in Action at the Single Fin
Relaxing at the beach will not be complete without watching a beautiful sunset. Uluwatu has some of the best spots to watch the stunning sunset against the vast ocean. One of the most popular spots to chill, eat and drink is the Single Fin, right above the Saluban Beach.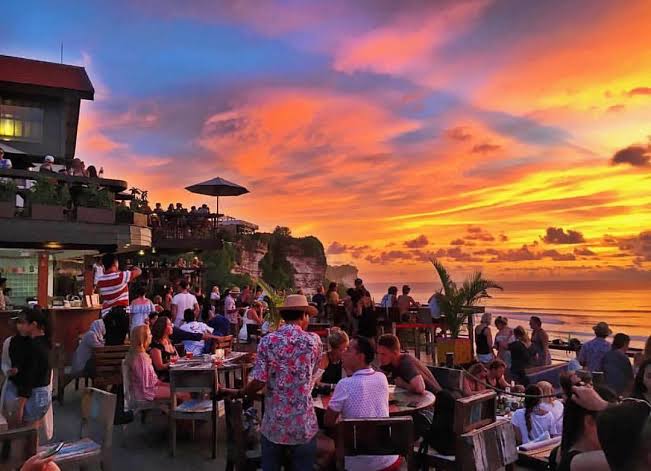 Single Fin is not only popular with tourists who enjoy eating, relaxing, and viewing the stunning scenery, it also attracts plenty of surfers. In fact, Single Fin is the best place to watch amazing surfers in action. The balcony, which is the biggest in Indonesia, overlooks wonderful scenery of the Indian Ocean. Sitting here while sipping a cocktail and enjoying the sunset will become an ultimate relaxation after a long day of travelling.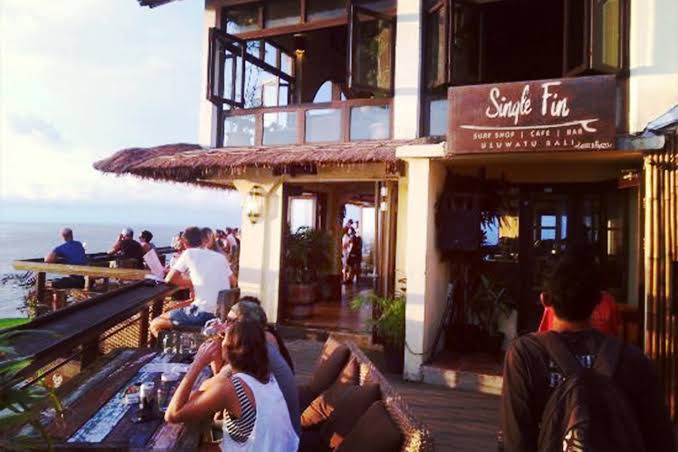 In addition to the stunning view, Single Fin also regularly performs international DJs and live acts. It also offers great food and chill atmosphere, which adds to the attractiveness of this venue.
2. Dipping in a Hidden Paradise of Green Bowl Beach
This beach may not be so hidden anymore, but it is still a great place to visit considering that not many tourists visit this place compared to other beaches in Bali. The reason why this beach is quieter is because of the difficult access to reach it.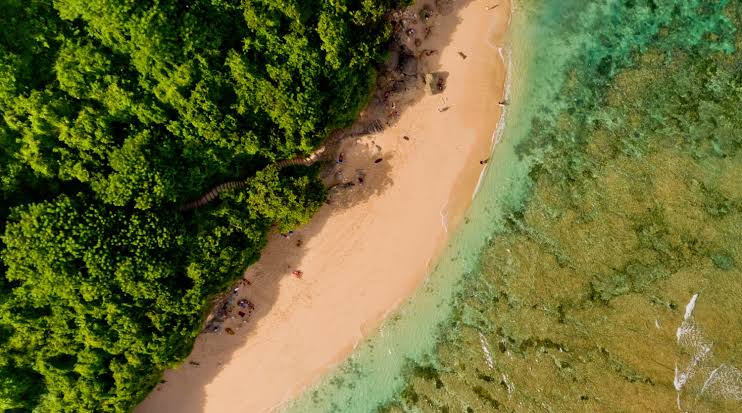 To reach Green Bowl Beach, you have to go through tiny roads with tricky turns to get to this amazing place. Once you arrive, you still have to descend through hundreds of steps before reaching the beach. Despite the difficulties, you will be stunned at how wonderful Bali's natural beauty can be.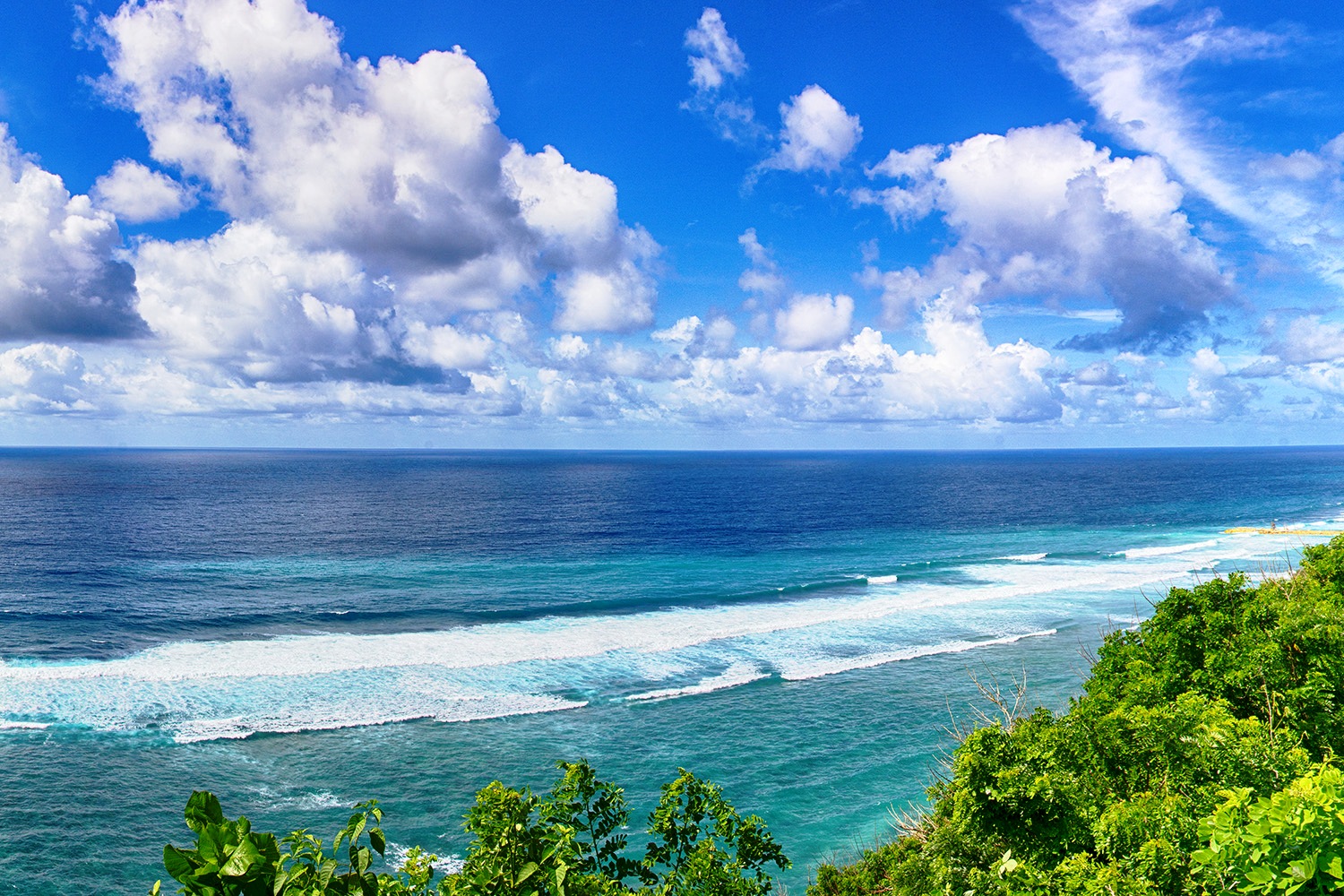 The name Green Bowl derived from the algae-covered rocks at the beach that becomes visible during low-tide. The combination of green algae, turquoise sea water, white sand, and high cliffs creates stunning scenery that you will never forget.
3. Enjoy Solitude at the Nyang Nyang Beach
If you love solitude and want to enjoy a quiet beach, you need to try to visit the Nyang Nyang Beach. It is located in a secluded place in Southern Bali, perfect for you who is an explorer who wishes for a little adventure.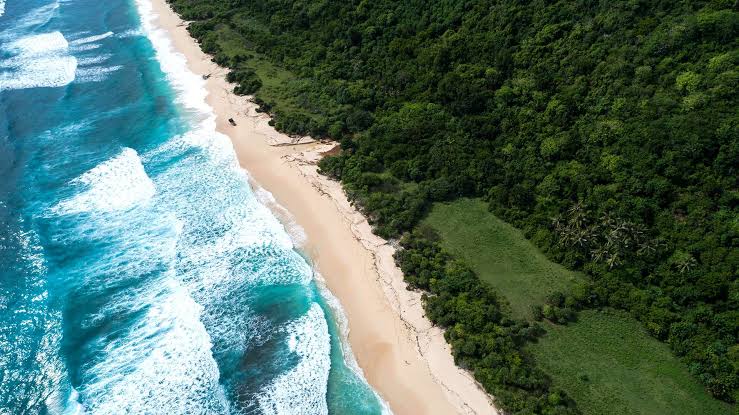 To get to this beautiful beach, you will have to walk through a dirt track near Uluwatu Temple. After you found a sign saying Nyang Nyang Surfing Beach, then you will have to cross a field with the one and only drink stall available, and walk down 500 steps towards the beach.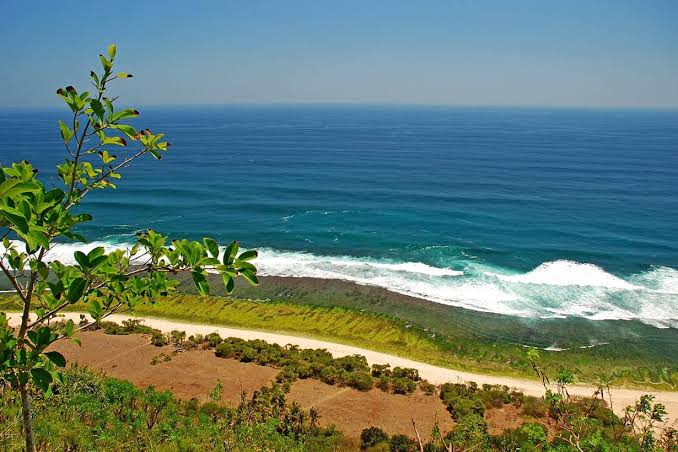 While it is quite an adventure to get to this beach, but the stunning scenery will make your jaw-dropped. It is quiet and you will not find many people here as well as stores or shops. So, you might want to bring your own bottle to drink if you are planning to visit this calm beach.
4. Surf at the World-Class Waves in Padang-Padang Beach
Uluwatu is the best place to visit if you are a surfer, whether you are a professional one or just starting. Every surfer in the world must have heard about Padang-Padang Beach, one of the best beaches to hunt great waves to ride, especially if you are a professional who is looking for a challenge.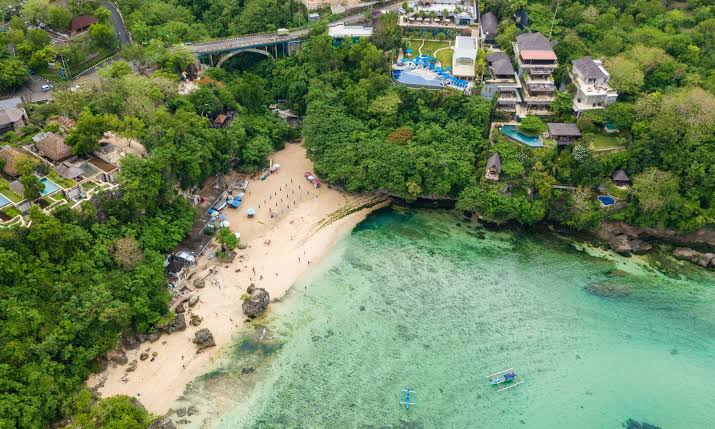 Padang-Padang Beach offers an epic quality of waves that makes everyone in awe, whether you are a surfer or not. This beach is perfect for a professional surfer since it has the most dangerous waves you will find. In fact, this beach is also famous for surfing competition.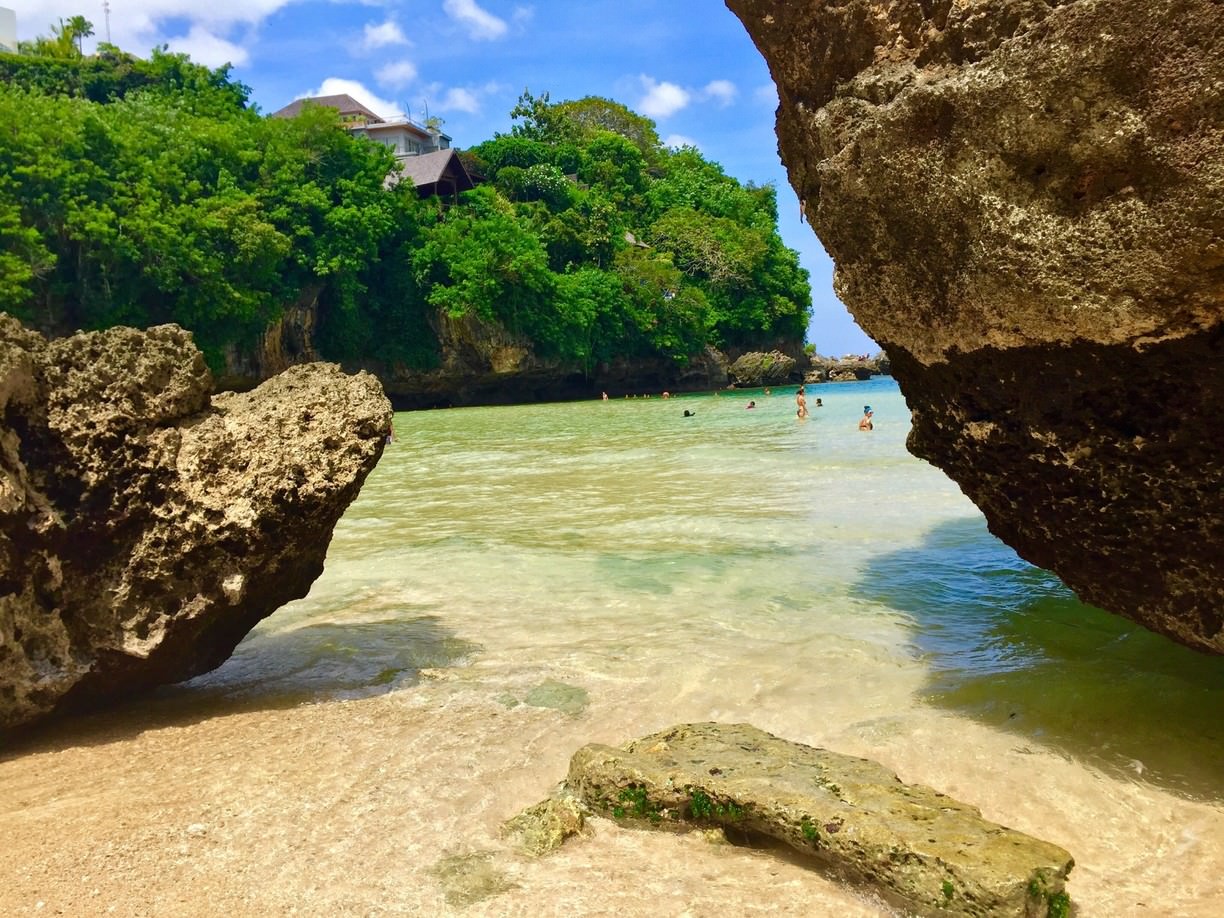 Although it is insanely beautiful and challenging, remember that you should not try to ride the waves here if you are a beginner. However, you might be able to see the pros in action and maybe learn a few tricks from them.
5. Enjoying Delicious Food by the Cliff at Mana Uluwatu
Exploring a beautiful town is not complete without hopping to some of their best restaurants. Try Mana Uluwatu, a scenic restaurant of Uluwatu Surf Villas that offer wonderful dining with a stunning view.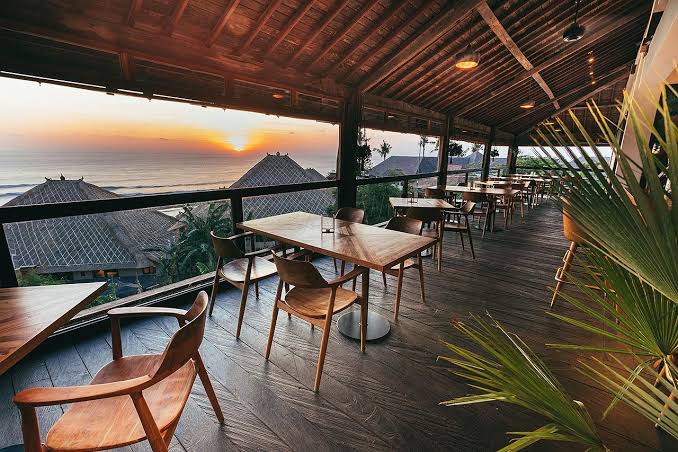 The restaurant sits on top of a cliff overlooking the vast and wonderful Indian Ocean. The combination of the blue sea and lush greenery creates a jaw-dropping scene. Then, the laid-back surfer decoration of the restaurant enhances the relaxing atmosphere, which surely will create a wonderful dining experience.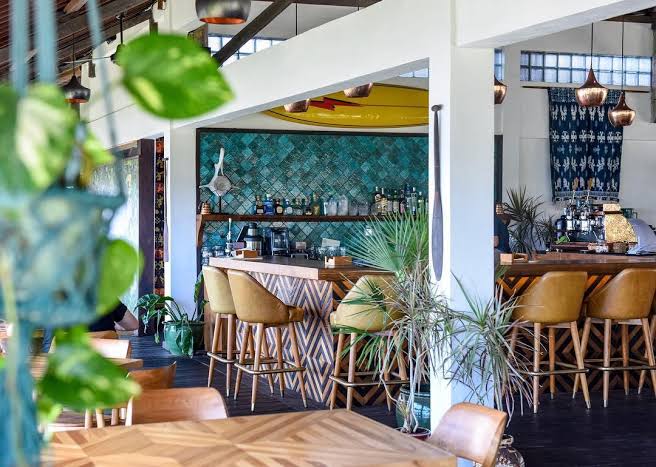 Mana Uluwatu offers various Asian and Latino cuisines. Try their Chino-Latino menu to get a wonderful taste of both worlds. Some of their popular menus are the Baja shrimp tacos and Soft shell crab gazpacho. Don't forget to refresh yourself with their unique recipe of Mojito and Margarita with a twist of passion fruit.
Those are some of the best activities you can do during your day trip in Uluwatu. Of course, there are a lot more beaches, restaurants, resorts, and cafes to visit. You will need more than one full day to explore all the wonderful things that Uluwatu has to offer. Therefore, prepare your time and get the best hotel you can find before enjoying Uluwatu to your heart's content!