Top Waterfront Wedding Venues in Sydney
Sydney, New South Wales, is blessed with its majestic bays, rivers and lakes in the city. The waters radiate tranquility to its surrounding. Function rooms and a myriad of gathering establishments are developed around the waters so, everyone can enjoy the serene and relaxing ambiance around the waters. The choices are countless. Therefore, we make a list of top waterfront wedding venues in Sydney.
1. InterContinental Sydney Double Bay, a waterfront wedding venue in Sydney with luxurious ballrooms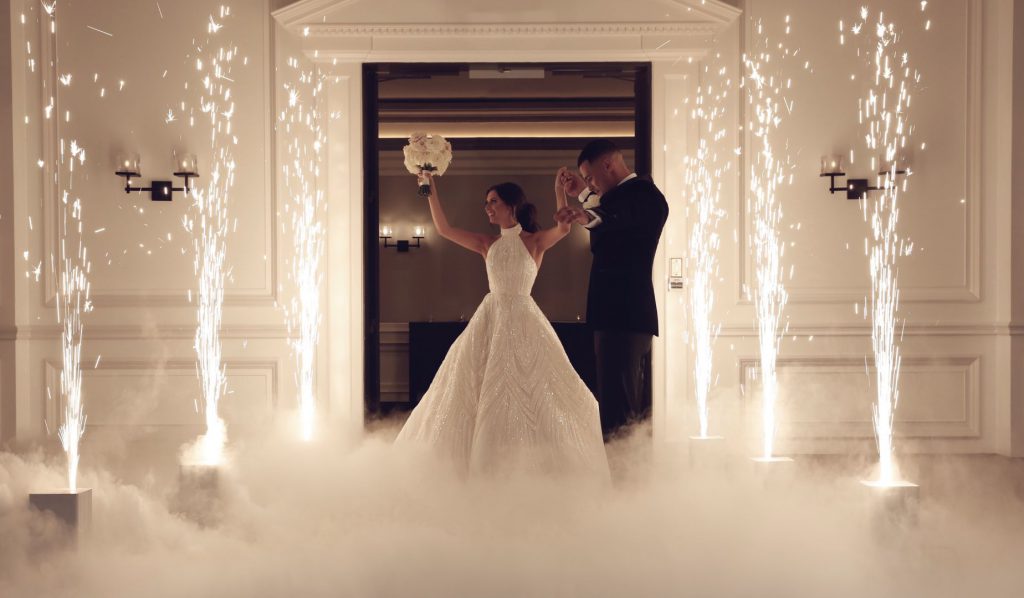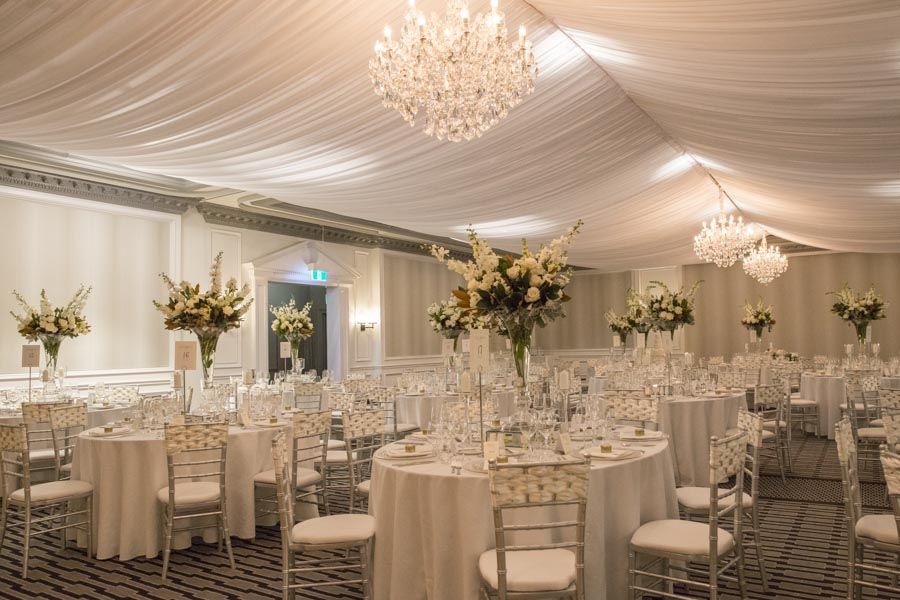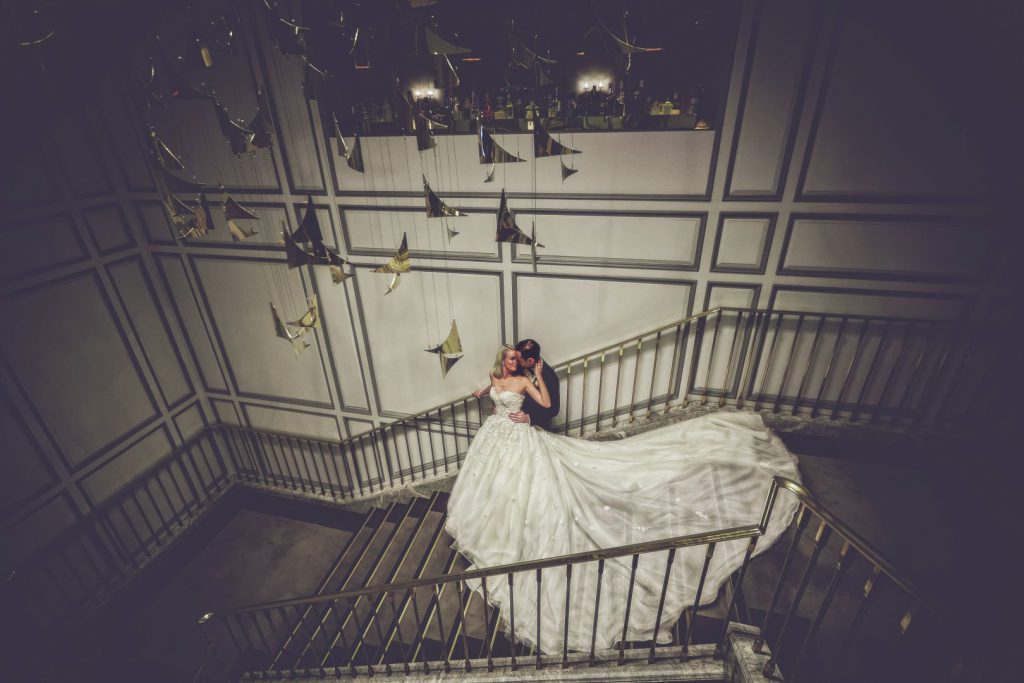 Located in the heart of Sydney, New South Wales, Intercontinental Sydney Double Bay has the prime view of the bay. The hotel is one of the most acclaimed waterfront wedding venues in Sidney. Therefore, couples dream to have elegant wedding at the space.
The dedicated wedding team will work with some experts to tailor a waterfront wedding that suits your needs. They will take care of every detail you for your day and ensure that the event will exceed your expectation. A selection of venues is available so you can find one that is perfect for your number of guests, theme, and decoration. For an outdoor ceremony at InterContinental Sydney Double Bay, the courtyard garden is the perfect wedding venue. On top of that, the culinary team will curate the best gastronomic experience for you and your guests. In brief,  InterContinental Sydney Double Bay offers luxury service and venue for your special day.
2. Luna Park Weddings,

a waterfront wedding venue in Sydney with a Ferris wheel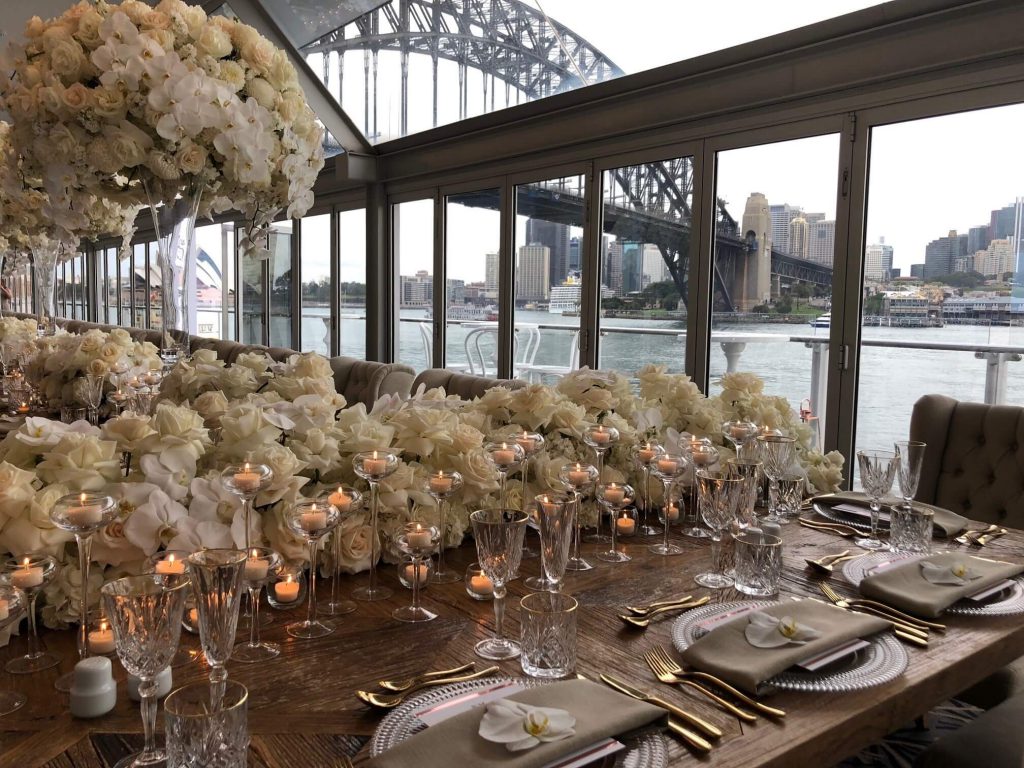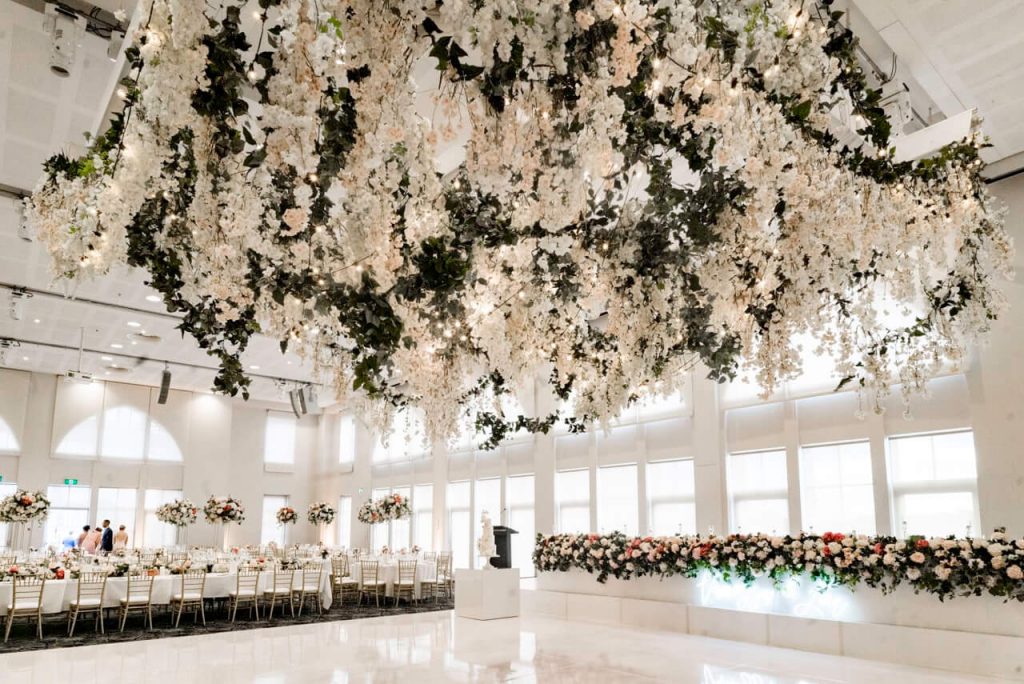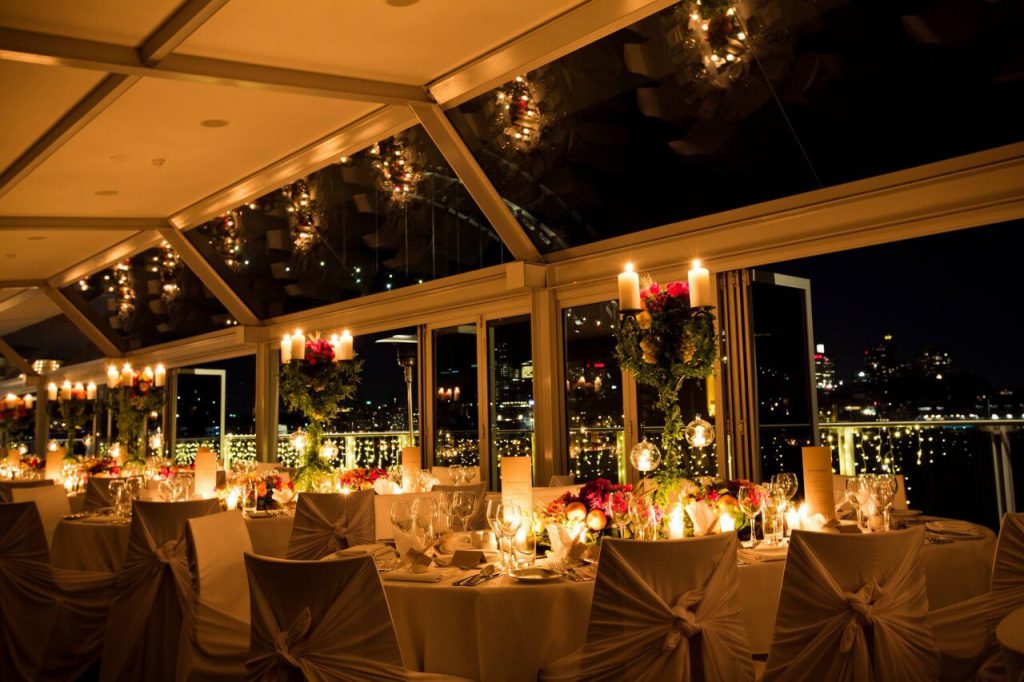 Surrounded by the famous Sydney bay, Luna Park offers the breathtaking view of the Harbour Bridge as well as Opera House. Luna Park offers five elegant air-conditioned ballrooms with clear glass windows overlooking the soothing waters. The smallest function room, Palais can accommodate up to 250 seated guests, while the largest ballroom, Grand Ballroom is suitable for a maximum of 950 people. This is one of the waterfront wedding venues in Sydney for elegant weddings.
The iconic carousel in Luna Park is the perfect spots for your wedding pictures that you should not miss. For a romantic night, you and your partner can climb aboard the Ferris Wheel to see the Sydney Skyline.
The Event Manager of Luna Park will help you in every step of preparation. Likewise, they will give some advice and assistance to ensure that you love the waterfront wedding day. To conclude, Luna Park will make sure that your day will unfold perfectly.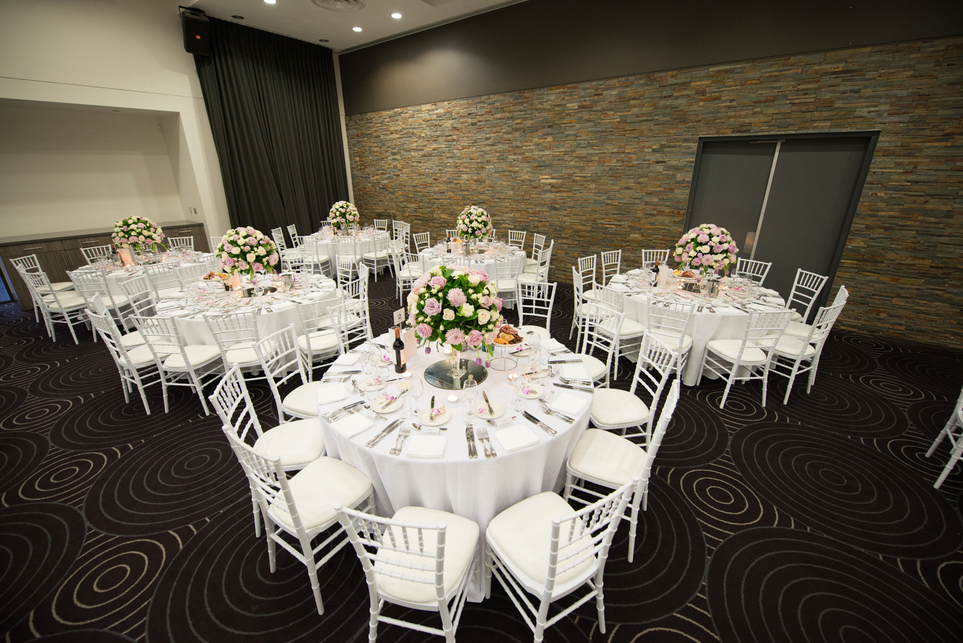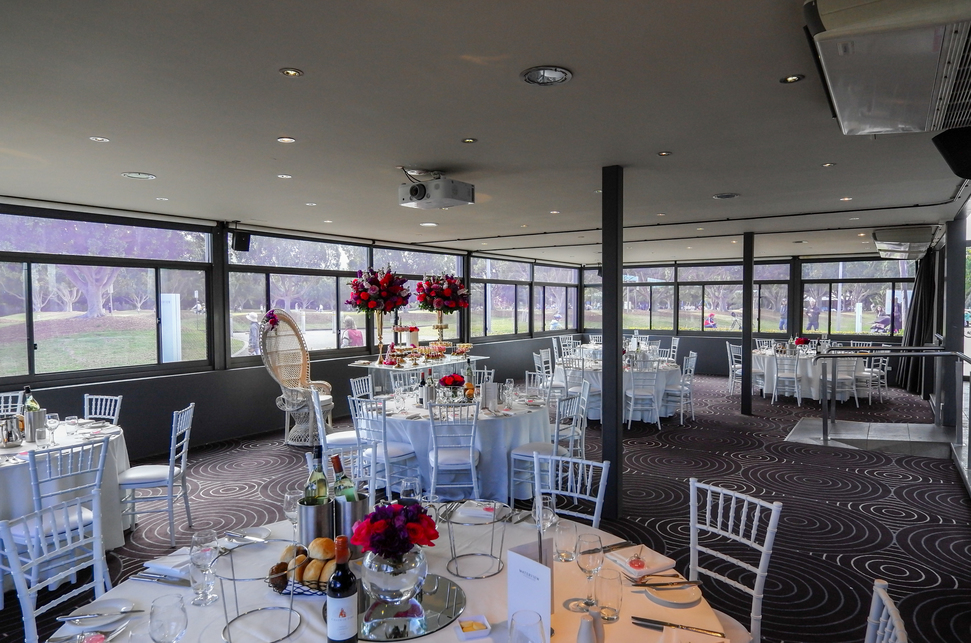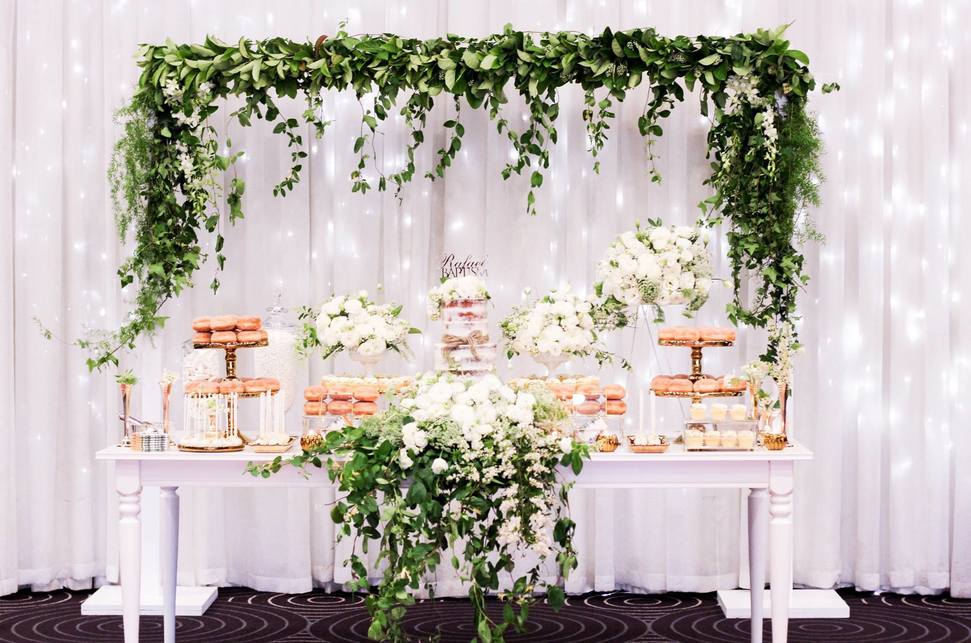 Waterview in Bicentennial Park is a waterfront venue that offers an elegant style of wedding amid the tranquility of a park. This place is located facing the lake, park, and ponds giving a peaceful mood to the room- and ideal wedding venues. Offering 5 air-conditioned function rooms, high ceiling, and elegant chandeliers, the Waterview in Bicentennial Park is perfect for indoor reception. The largest room can accommodate up to 850 people in banquet style or 1,500 people for a standing event. In addition to that, an ample parking space is available to give convenience to your guests. An in-house event manager will deliver personalized service in helping you with the waterfront wedding. In other words, she will help to free you from any wedding conundrum.

4. Orso Bayside Reception, a waterfront wedding venue in Sydney overlooking the port, sailing boats, and cruisers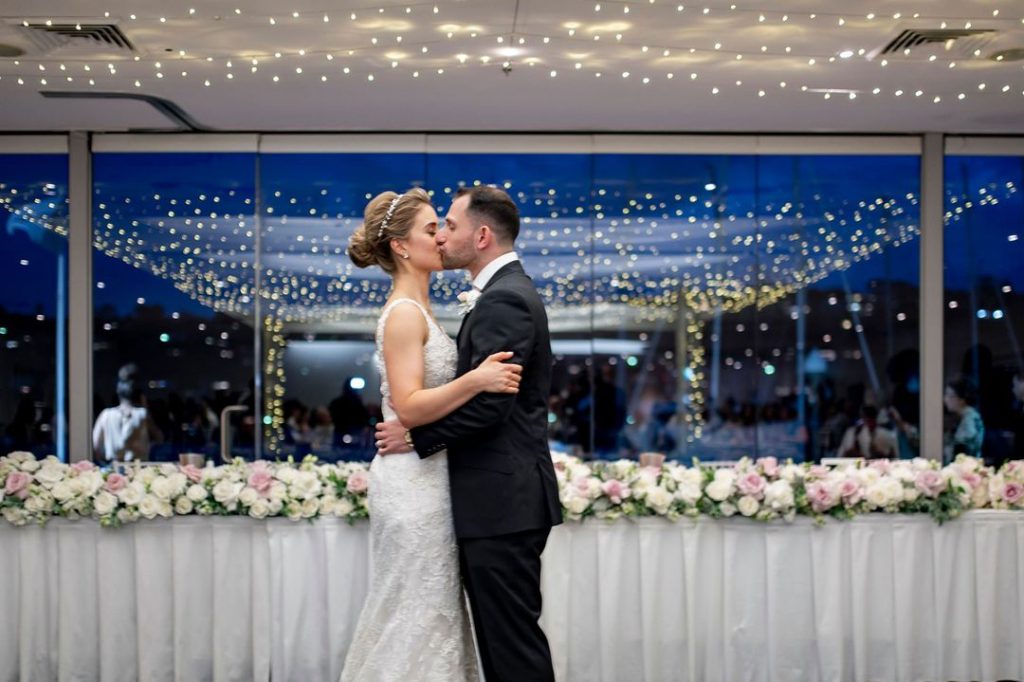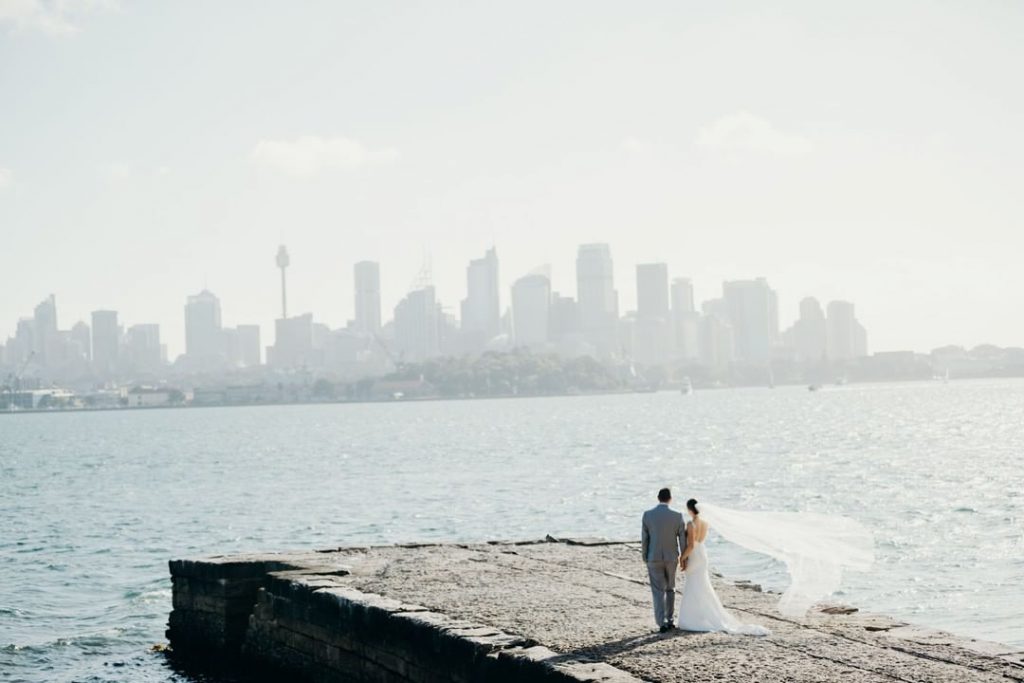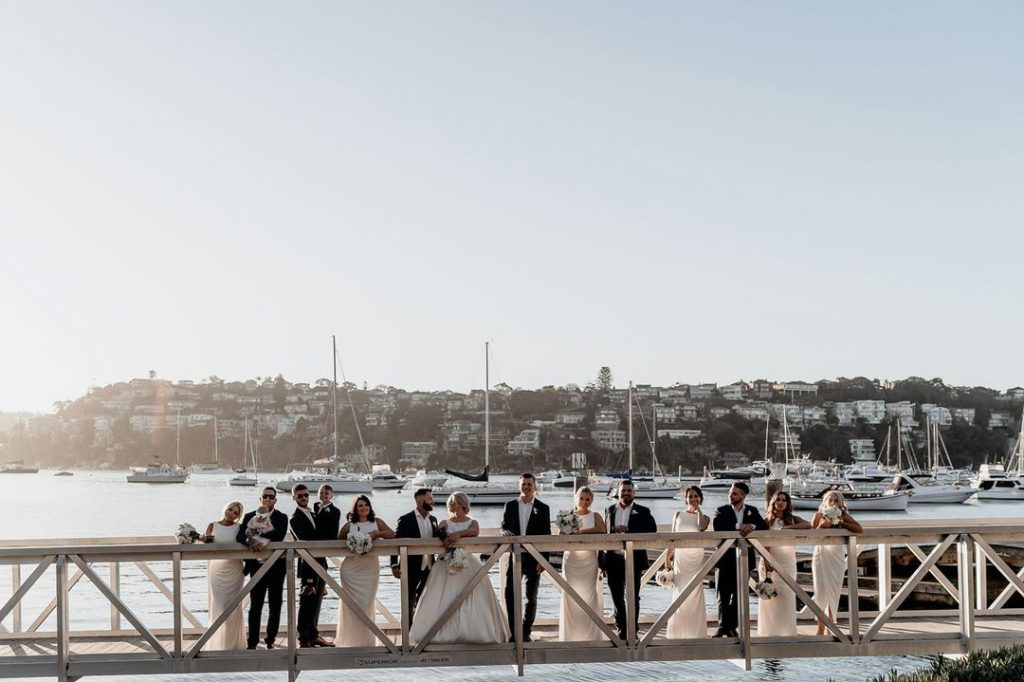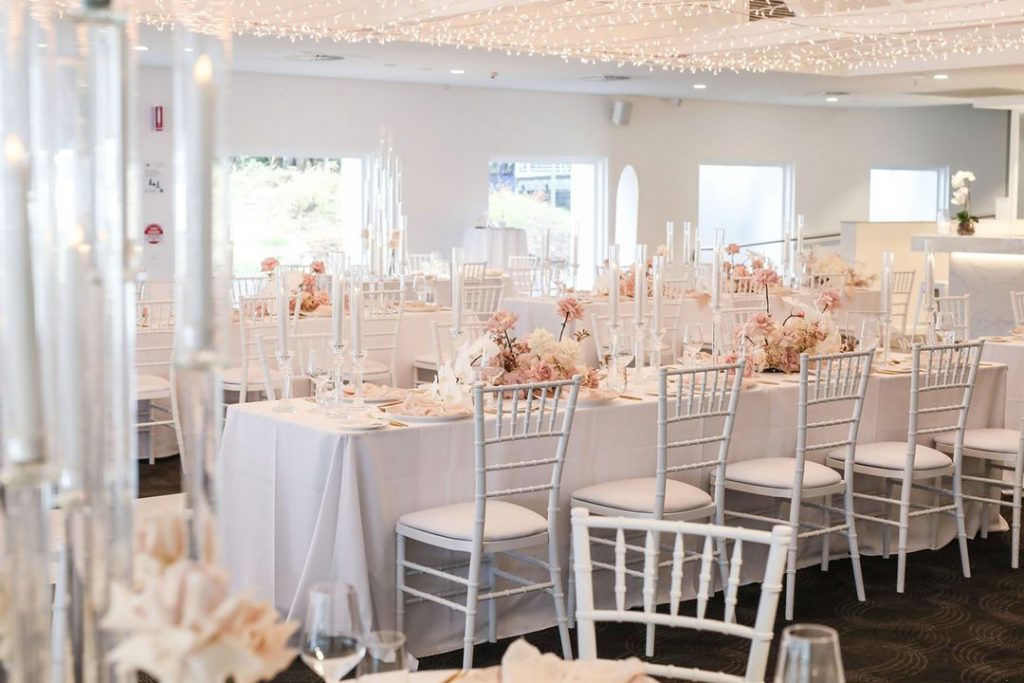 Orso Bayside is located on Sydney's Middle Harbour, overlooking the port, sailing boats and cruisers. It is one of the romantic waterfront wedding venues in Sydney. When the day is getting dark, the dramatic city lights of Sydney will surround the venue, creating a beautiful reflection on the water. Orso Bayside offers two reception venues: First, Orso Bayside function room that can accommodate up to 240 seated people or 350 guests with cocktail style, second is the Tuscany room that is perfect for an intimate reception for a maximum of 70 people. In short,Orso Bayside can help you to plan your waterfront wedding.
5. Metro Mirage Hotel Newport, a hotel situated on the shore of Sydney's Northern Beach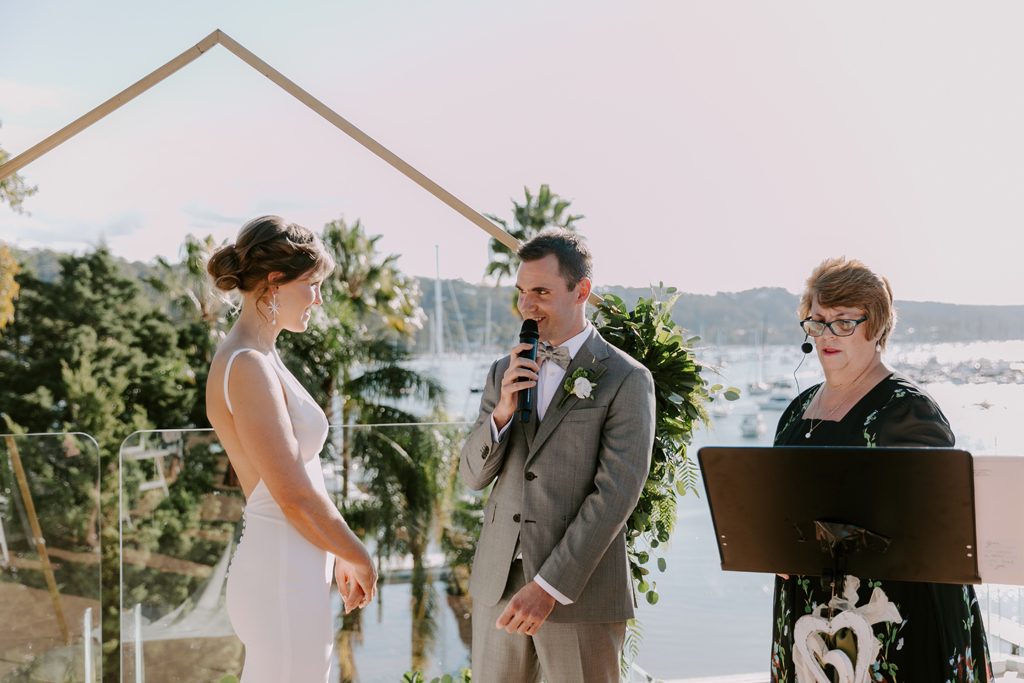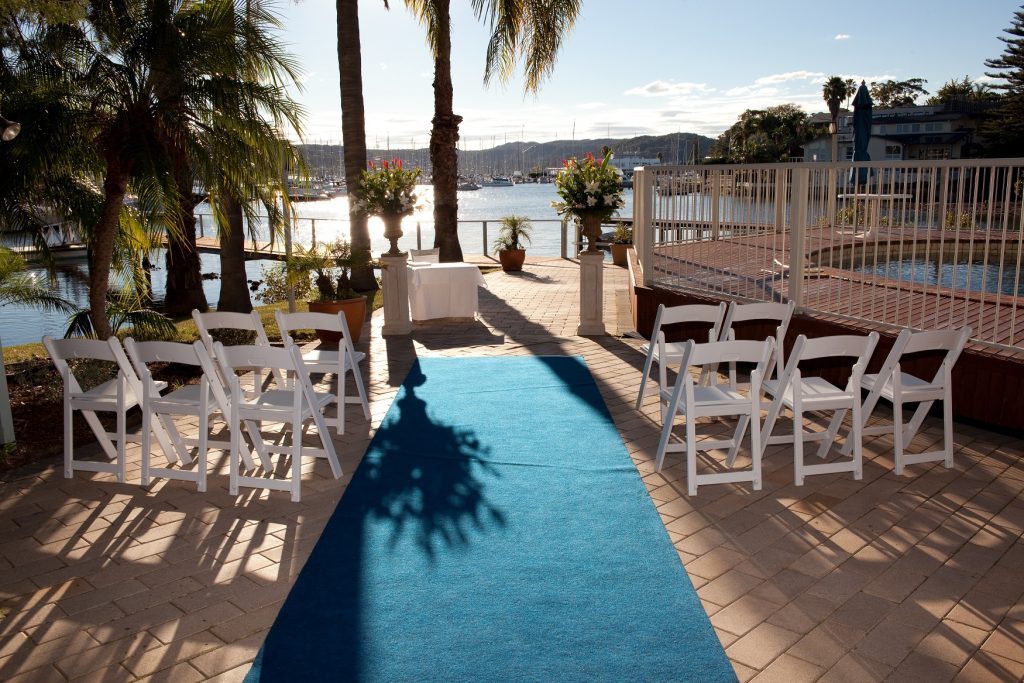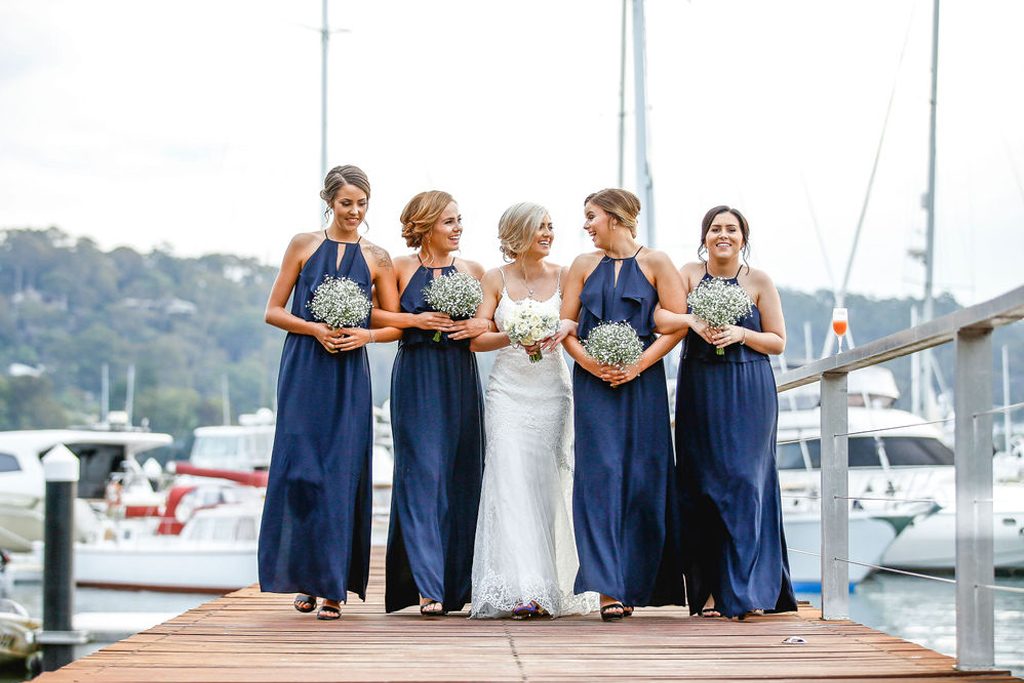 Metro Mirage Hotel Newport is situated on the shore of Sydney's Northern Beaches. It offers both indoor and outdoor venues for your waterfront wedding. The hotel is beautiful with its stunning views, delectable dishes, personalized service, and strategic location-  only a 45-minute drive from Sydney.
A dedicated wedding manager will be with you from the planning stage until the end of your day. Do not hesitate to describe your dream wedding, or she will go the extra mile to realize your dream. The Metro Mirage Hotel can accommodate both intimate wedding and gathering up to 120 guests. In brief, this waterfront venue is a hidden gem in New South Wales.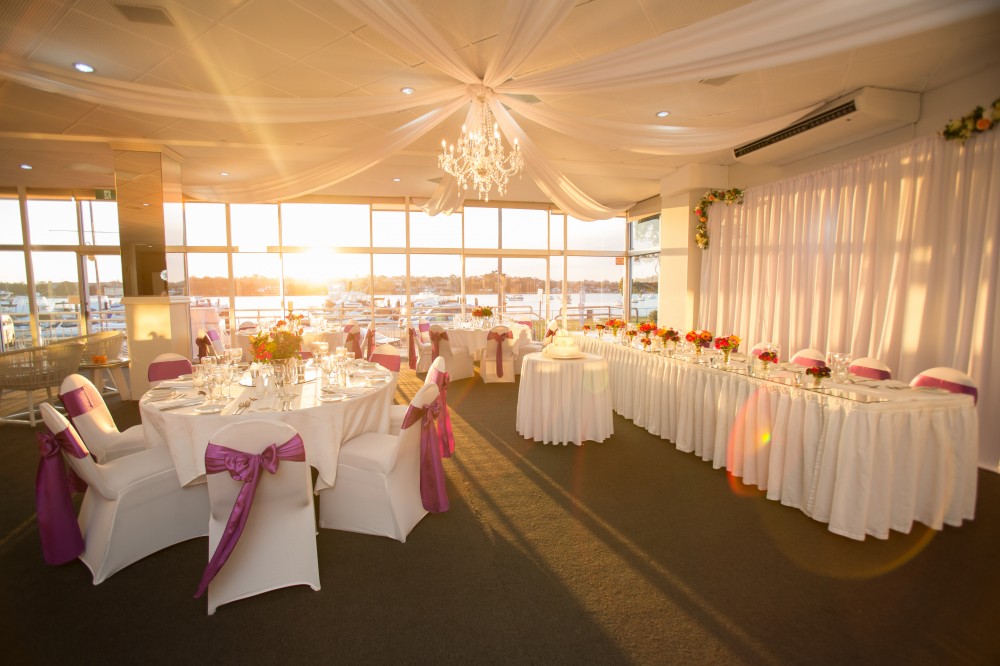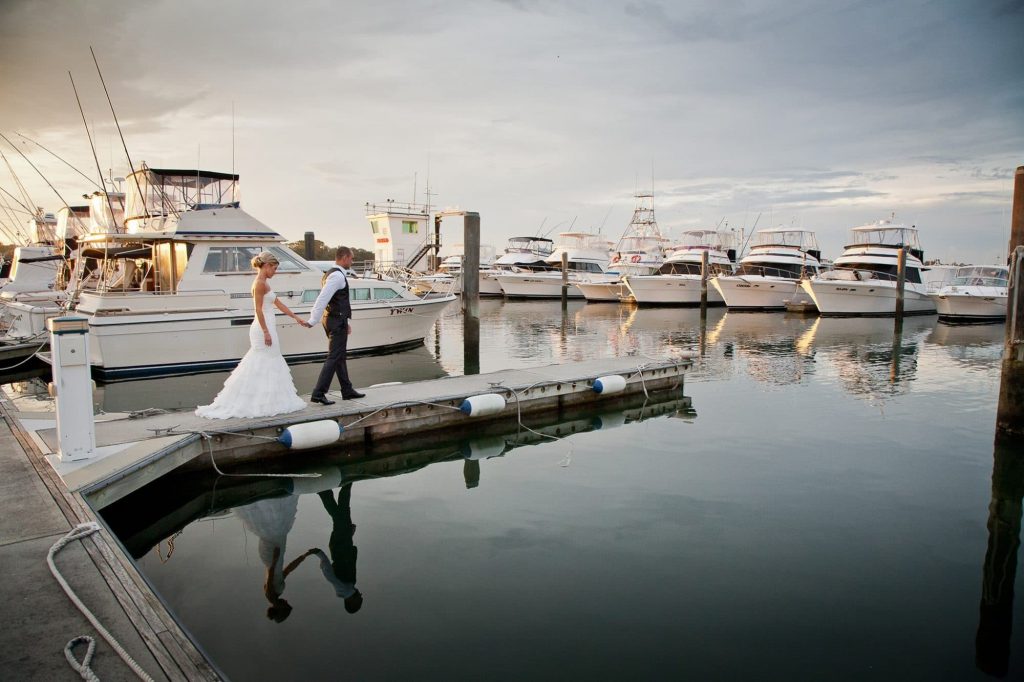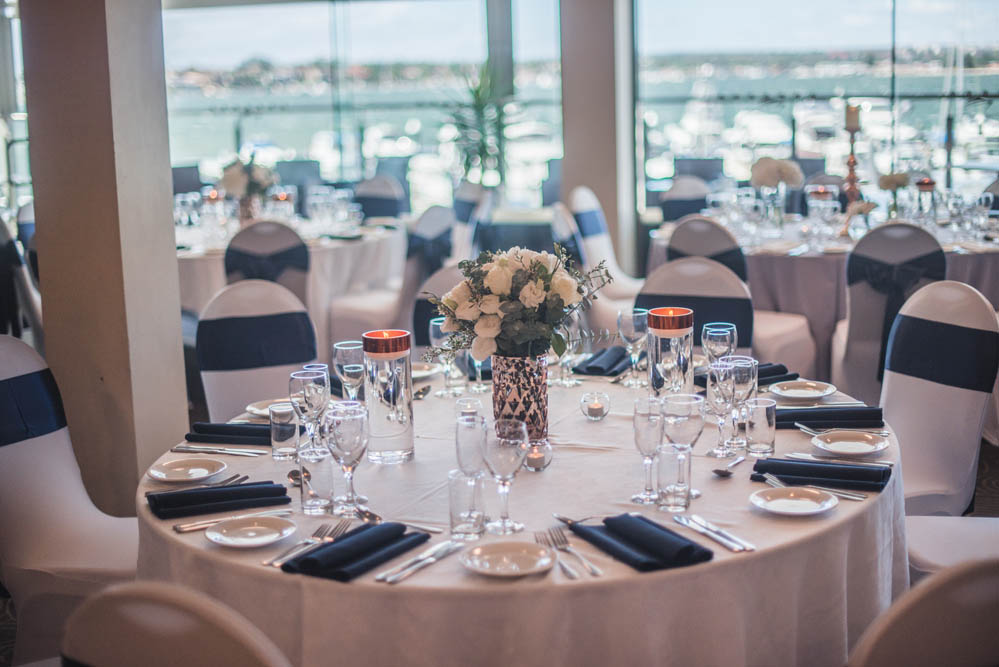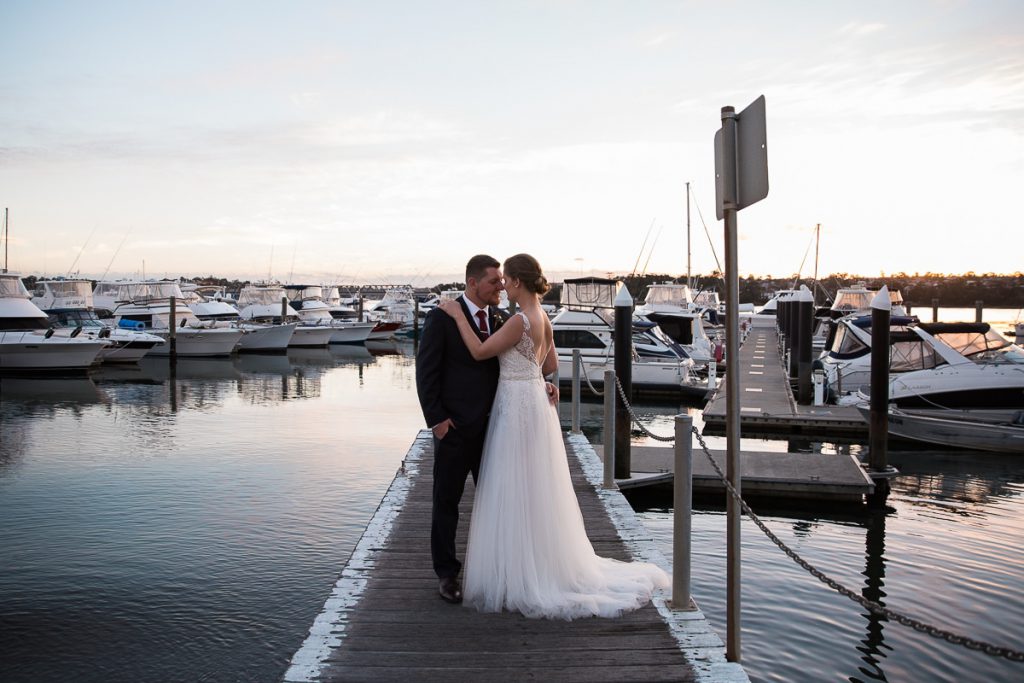 Situated on the Kogararah Bay, this Waterfront Function Center overlooks the stunning Georges River and Art Marina in Sidney. Exchange your vows surrounded by the tranquil water views. A wedding team will assist you with all the planning details, for example, the venue, decoration, the food menu served to your wedding guests. With the meticulous service, the wedding team at The Waterfront Function Centre Sans Souci will exceed your expectation. Several rooms are available for your reception. The smallest room can accommodate an intimate wedding with 40 people, while the largest room is perfect for 350 guests. It is time to turn your dream waterfront wedding into a reality.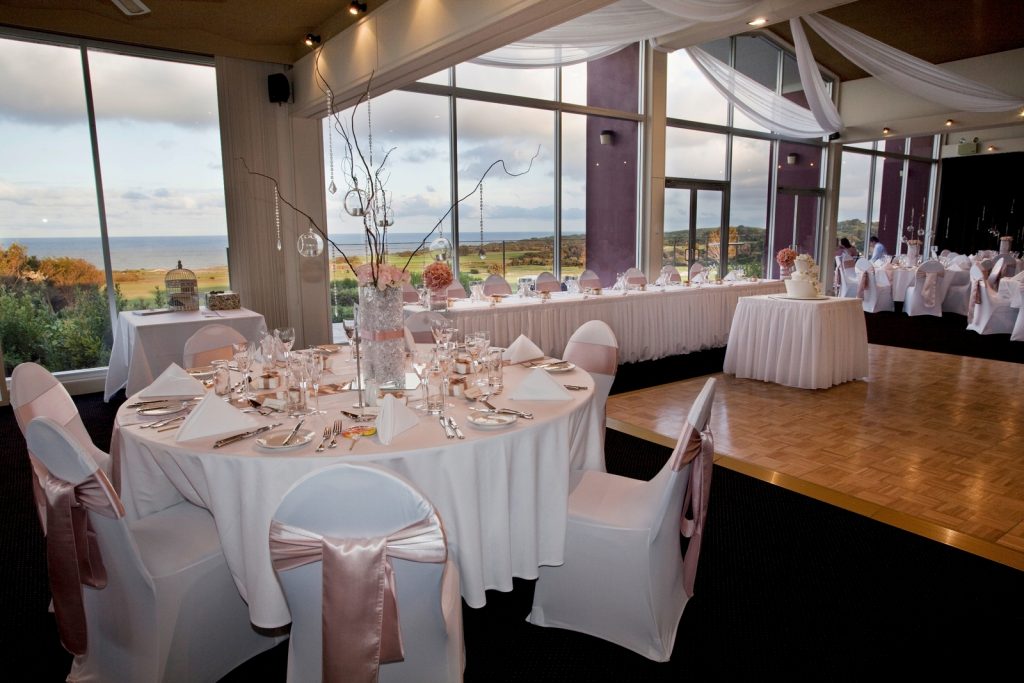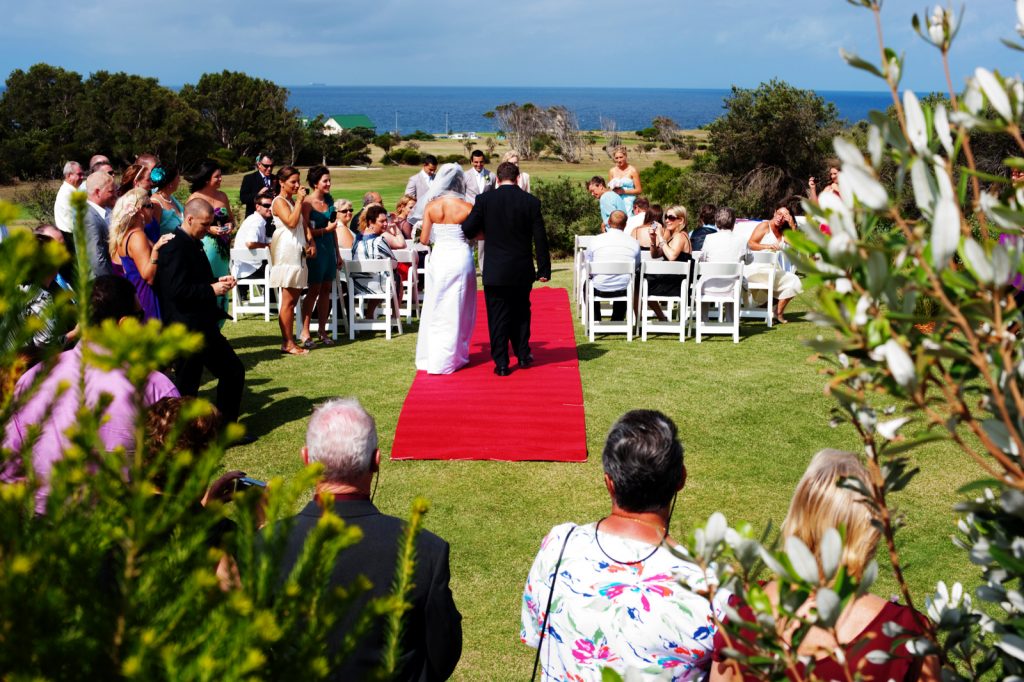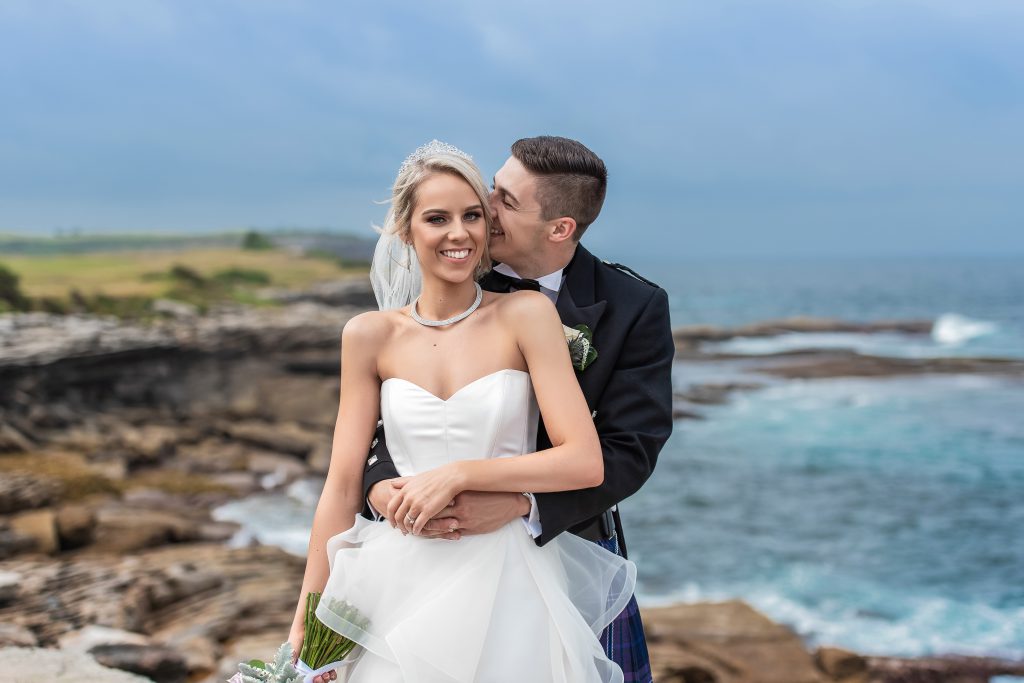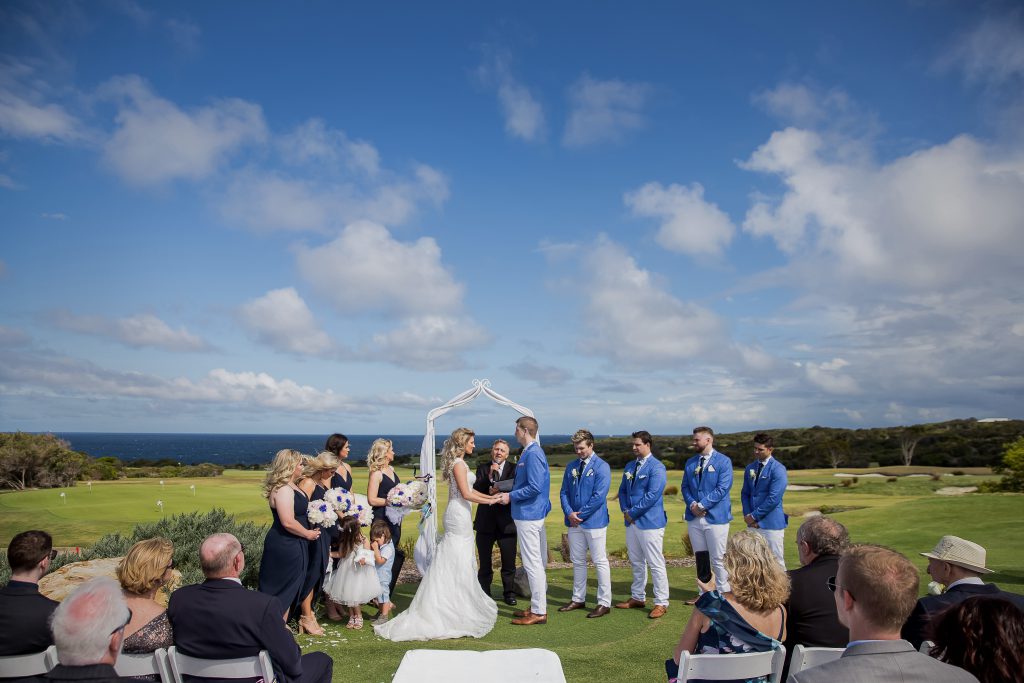 With a 180-degree view of the Pacific Coast, The Tasman Room at St. Michael Golf Club offers an elegant waterfront wedding. The place can cater a maximum of 140 seated guests to 200 for a cocktail. A wedding planner will give you a hand on the details and answer all your questions related to your event in St. Michael Golf Club. Appetizing food would be served to complete the experience of the day, because the chef ensures that the food is delectable on every bite of it. Imagine the luxury of sipping your wines while watching the extensive view of the coast.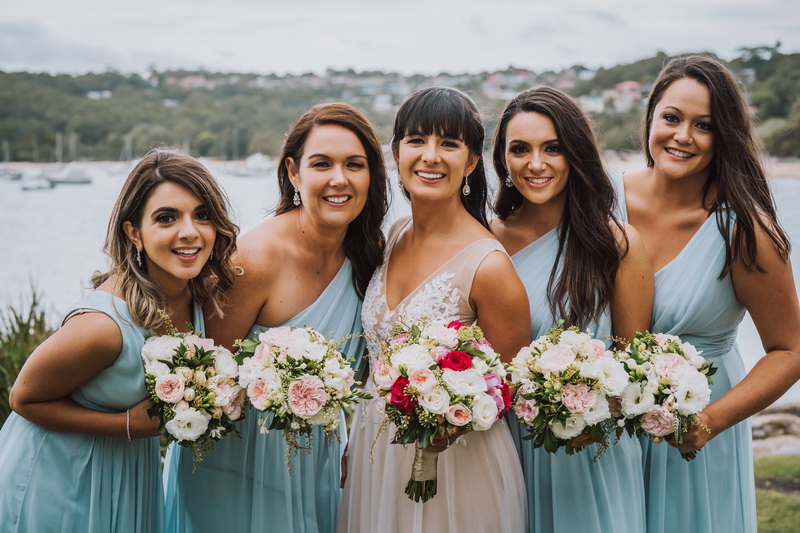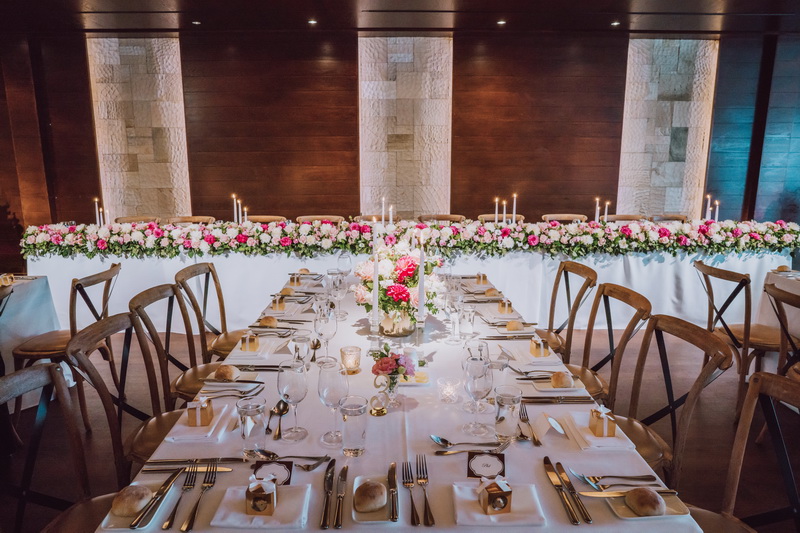 Zest Waterfront Venues, The Spit offers the experience of waterfront wedding facing the Middle Harbour. The boathouse sits right on the beach. Made of timber and stone with gold paint on the ceiling, the venue exudes a warmth combined with elegance. The luxury of having your day at the boathouse surrounded by your family and friends will leave a memorable experience. Space can cater up to 280 seated people with a dance floor or up to 450 guests for cocktail events.
The meal at the Zest is something that it is proud of. The Executive Chef cooks your food from local produce. It is fresh and delectable.

Why Wedding in Sydney?
Sydney, the capital of New South Wales, is known for its iconic harbor bridge. The waterside offers a tempting lifestyle and venues that couples are looking for. There are countless dramatic wedding venues, from glamorous to the simplest one.
View more Wedding Venues in Sydney
What's More? 
Parties2Weddings is the largest Australian based Wedding Packages Platform for couples to plan as well as booking their dream destination wedding. We connect couples to over 40,000 vendors across Melbourne, Sydney, Queensland to Bali.
Compare prices & book all wedding services on Parties2Weddings Marketplace
Compare prices and book all wedding services on Parties2Weddings Marketplace in 3 easy steps:
1. Select Location/Region
2. Chose the service
3. Chose the budget range.
In addition, check for all Inclusive packages coordinated by Parties2Weddings wedding concierge
– Elopement Packages
– Wedding Packages
Planning to celebrate in Bali?
Check our amazing Bali Wedding Packages &  Bali Experiences? Check our Amazing Deals & Options:
Parties2Weddings provides Wedding Concierge to help couples to browse fixed cost packages,  shortlist the venues. and customize packages to meet special requirements. Above all, the professional team has great experience will help you to prepare for your big day.
Contact our Wedding Concierge, to help connect you to vendors for Photographers, DJ, Fireworks, Fire-dance,  then, fill in the Quote request/ Enquiry form here.