Top Rustic Wedding Venues in Blue Mountains
Situated in New South Wales, Blue Mountains is popular for its natural environment: mountain air, majestic views of mountains, gardens. The region is also a home for old countryside establishments. There are building and farms that have stood in the region since 1800s. The marriage of stunning environmental views and the vintage countryside buildings has created enchanting rustic wedding venues. We listed the top rustic wedding venues Blue Mountains.
1. Breenhold Gardens, a top rustic wedding venue in Blue Mountains with garden that changes the color every season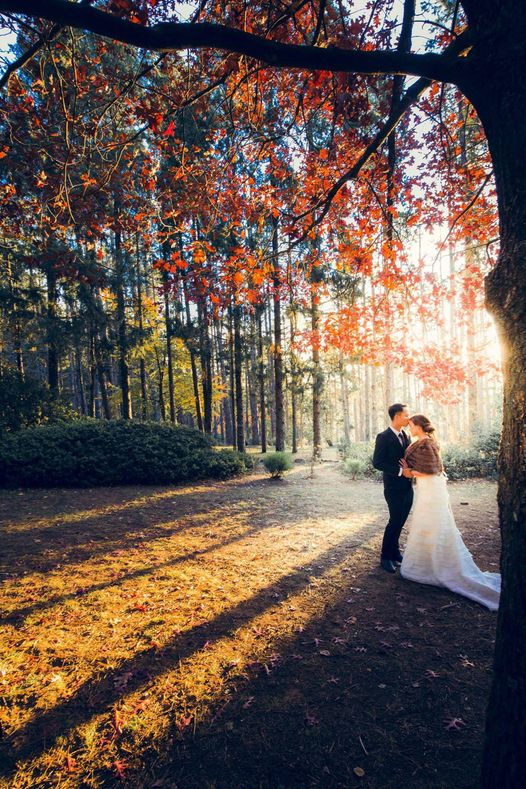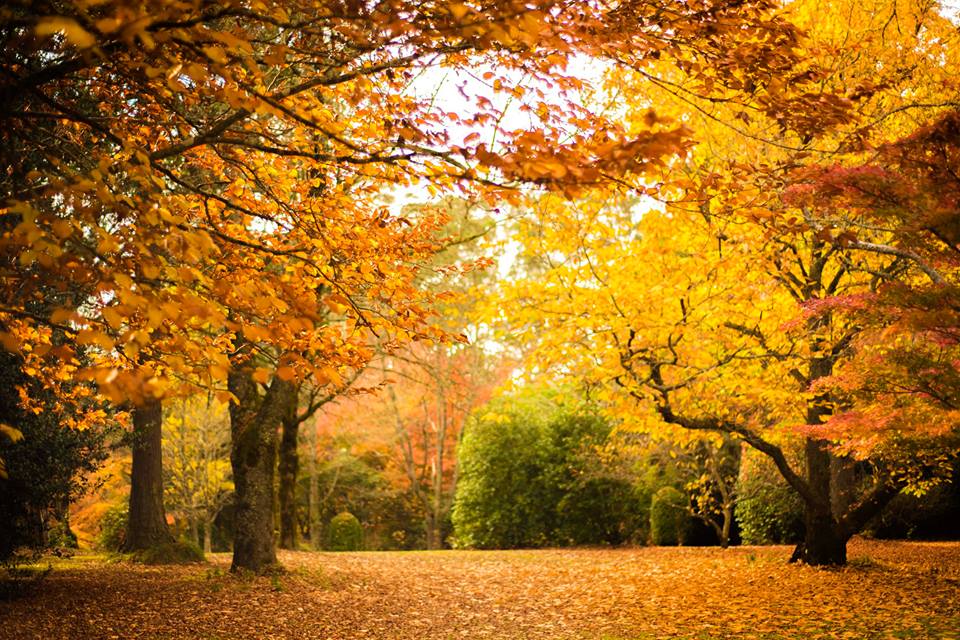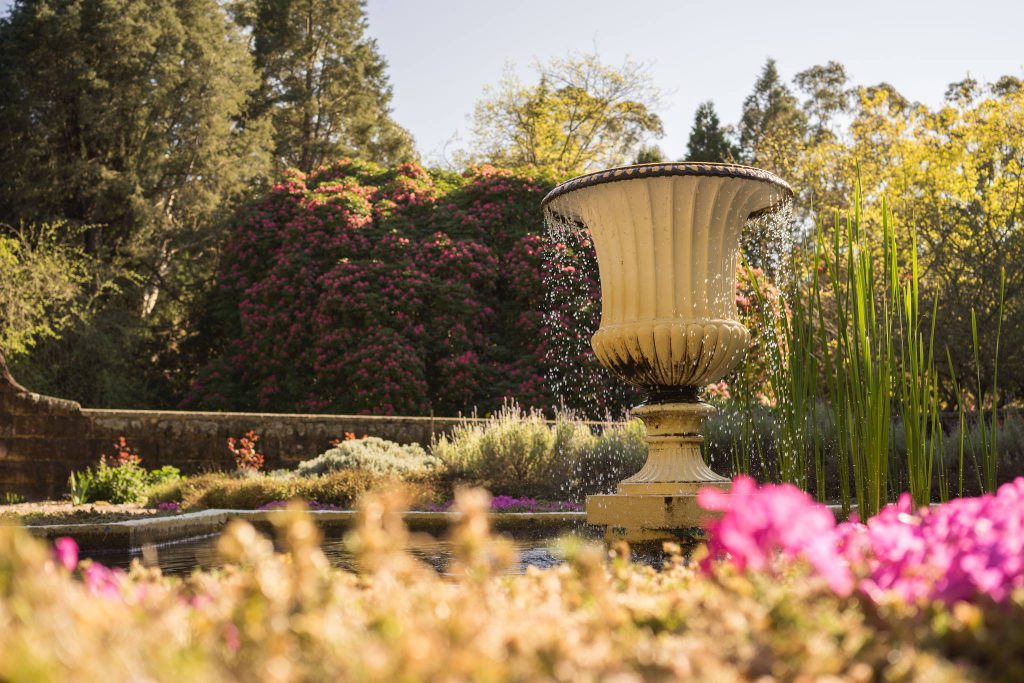 Sit on 40 hectares of park lands and gardens, Breenhold gardens is a home for various towering trees and shrubs. The brick walls that starts to darken because of being exposed to sun and rain for ages turns this garden into one of the magical rustic wedding venues. The mood of Breenhold Gardens will alter based on the season. During the autumn, the garden will exude warm feeling through the orangish- and brownish leaves that fall. While during spring, the yellowish colour will be dominant. charming water fountains, vintage gates and walls- they are all will be a lovely backdrop for your rustic wedding. In other words, if you are thinking to tie the knot at Breenhold Gardens, decide the dated based on your preferred season mood.
Related: Best Popular Blue Mountains Wedding Venues
2. Collits Inn, a top rustic wedding venue in Blue Mountains with timber and metal barn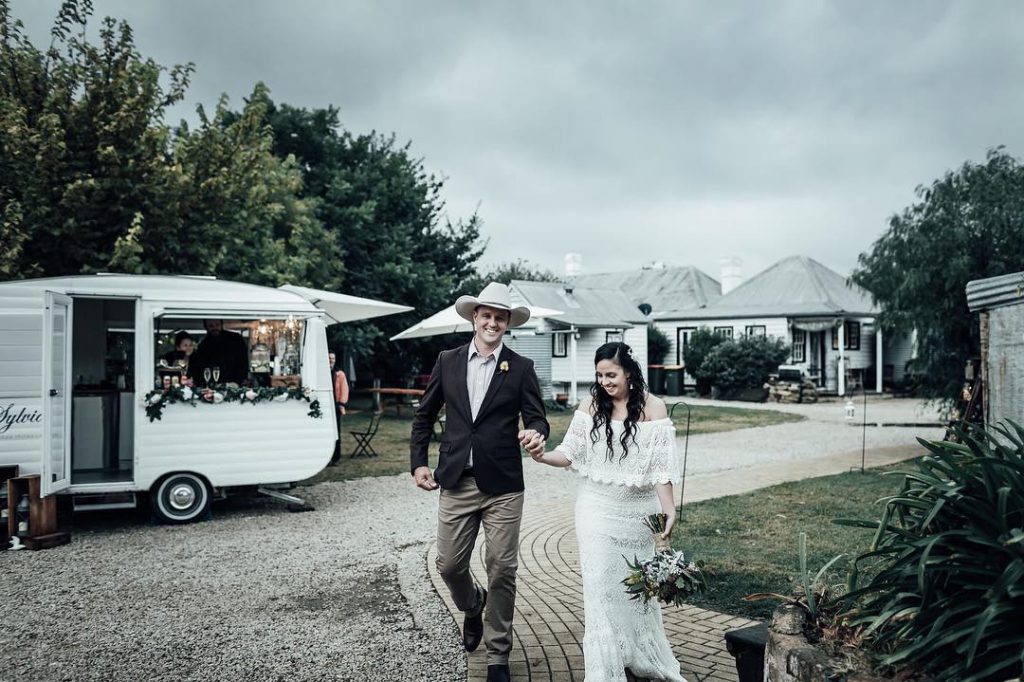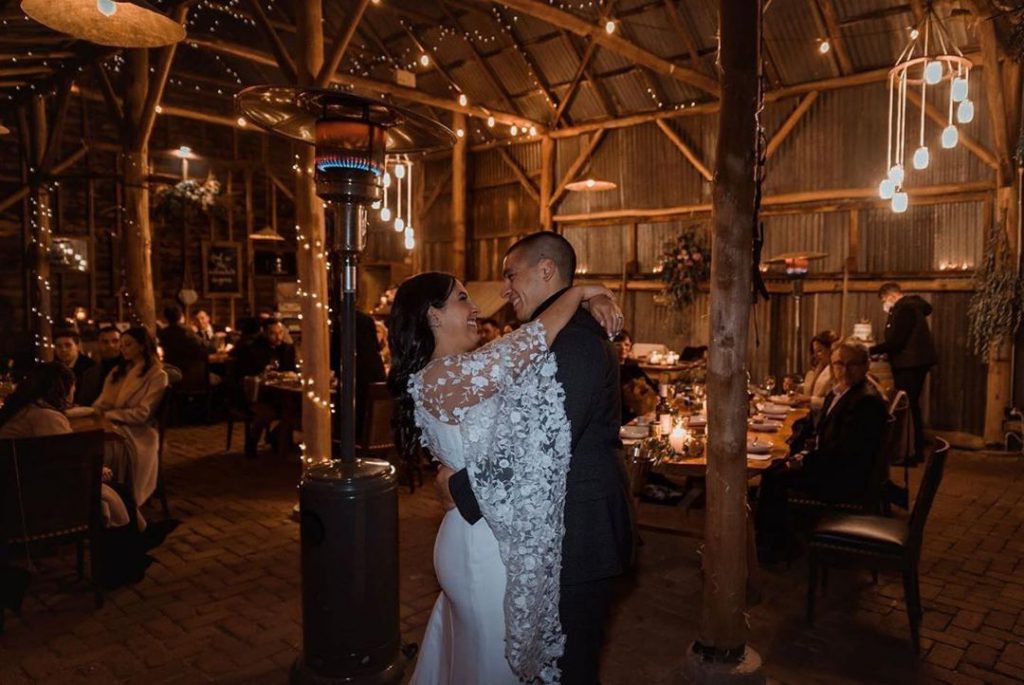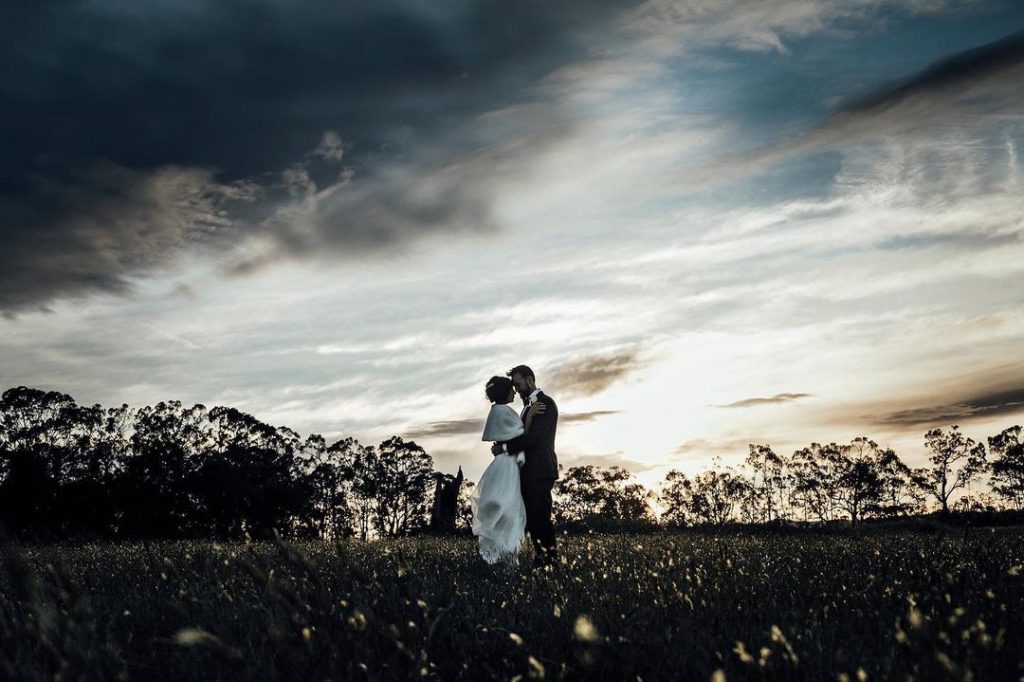 Standing on 50-acree land in Blue Mountains, this extensive property has different spots for your wedding, for instance, the barn and courtyard. The barn that is built from timber and corrugated metal beautifully show its age and this makes the venue more exotic.  To keep the temperature warm, you can light a fire inside the classic brick fireplace in the barn. A relaxing marquee is available if you need more spaces. If a barn wedding does not suit your taste, this establishment has an ample courtyard for both the ceremony and reception. The chef will prepare sophisticated food on your special day to complete the joy.
In brief, the historic Collits Inn epitomizes rustic wedding venues Blue Mountains with its vintage cottage. It is a comfortable accommodation for your guests who fly from other states or countries.
Also read: Best Rustic Wedding Venues Yarra Valley
​
3. Seclusions Blue Mountains, top country-side wedding venue in Blue Mountains with majestic view of the mountain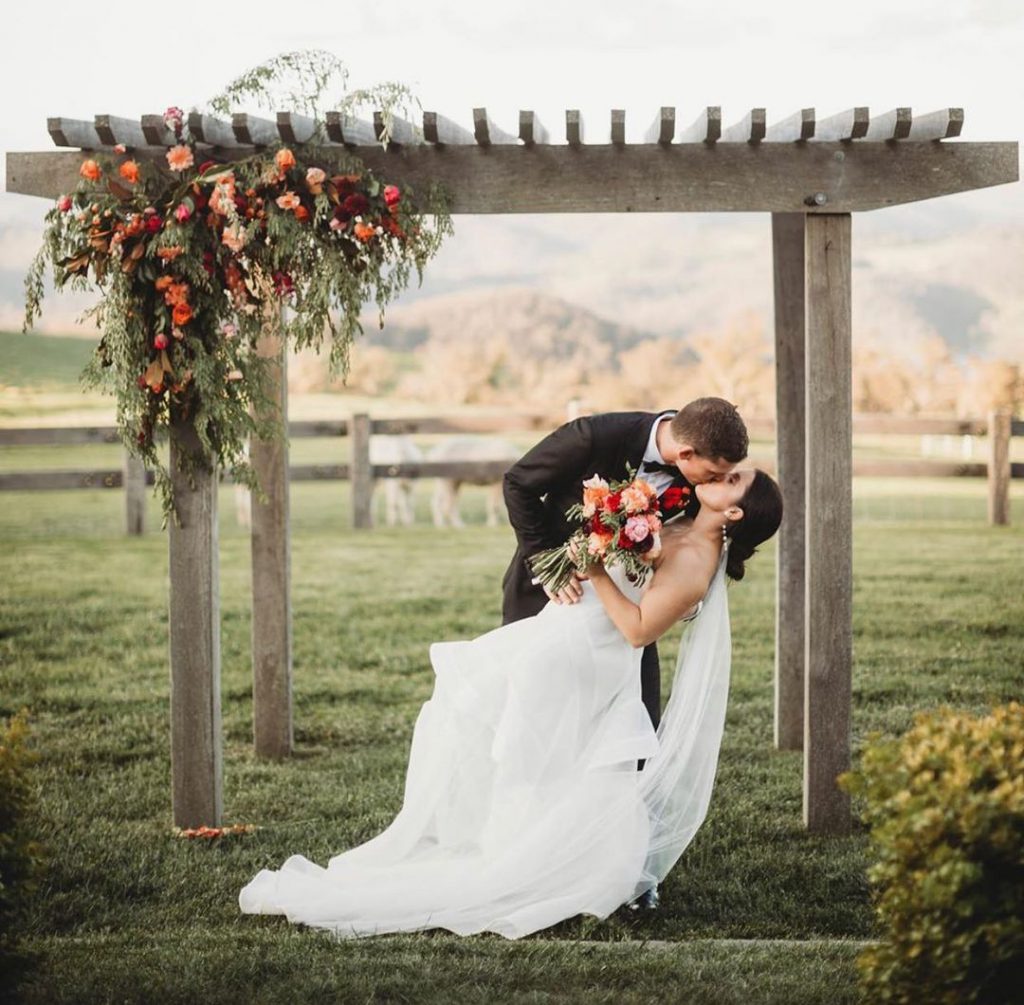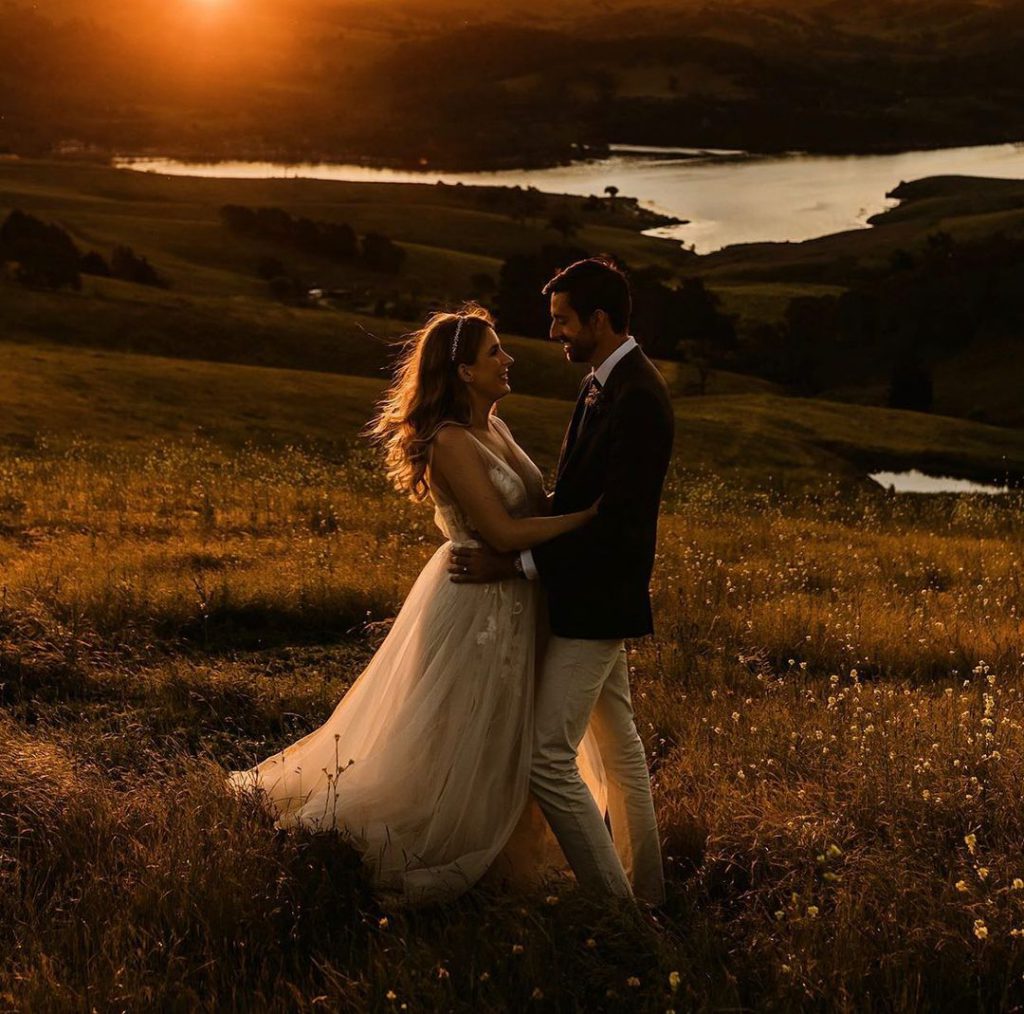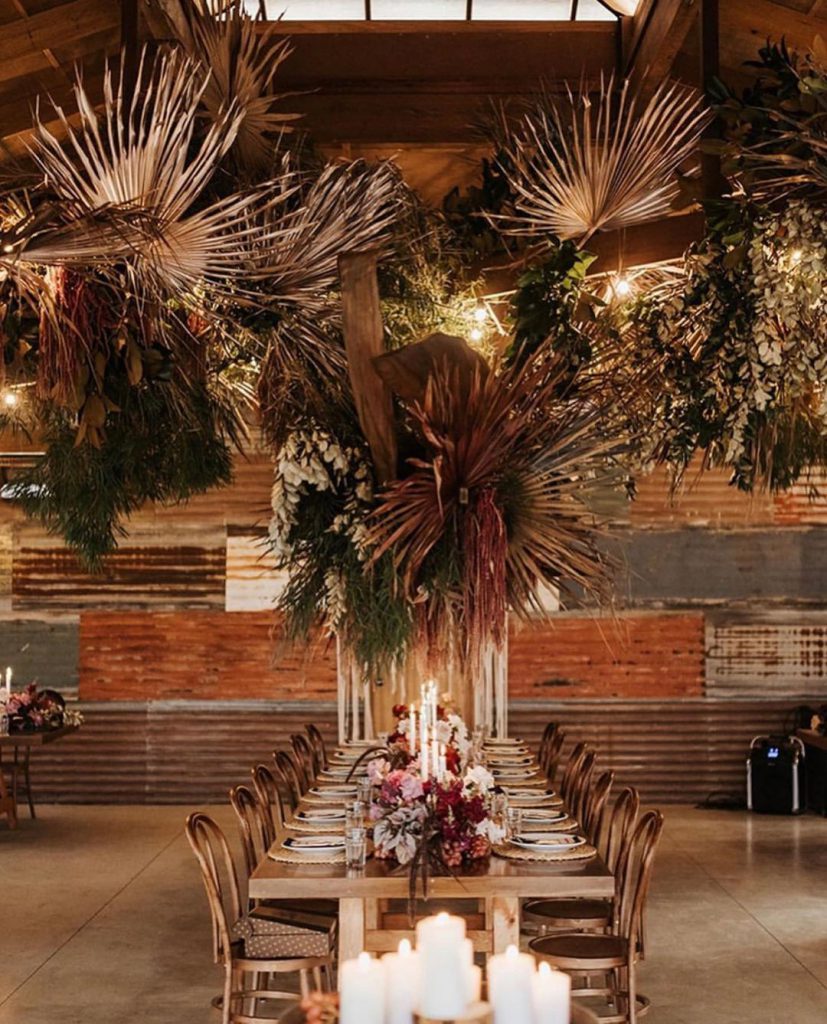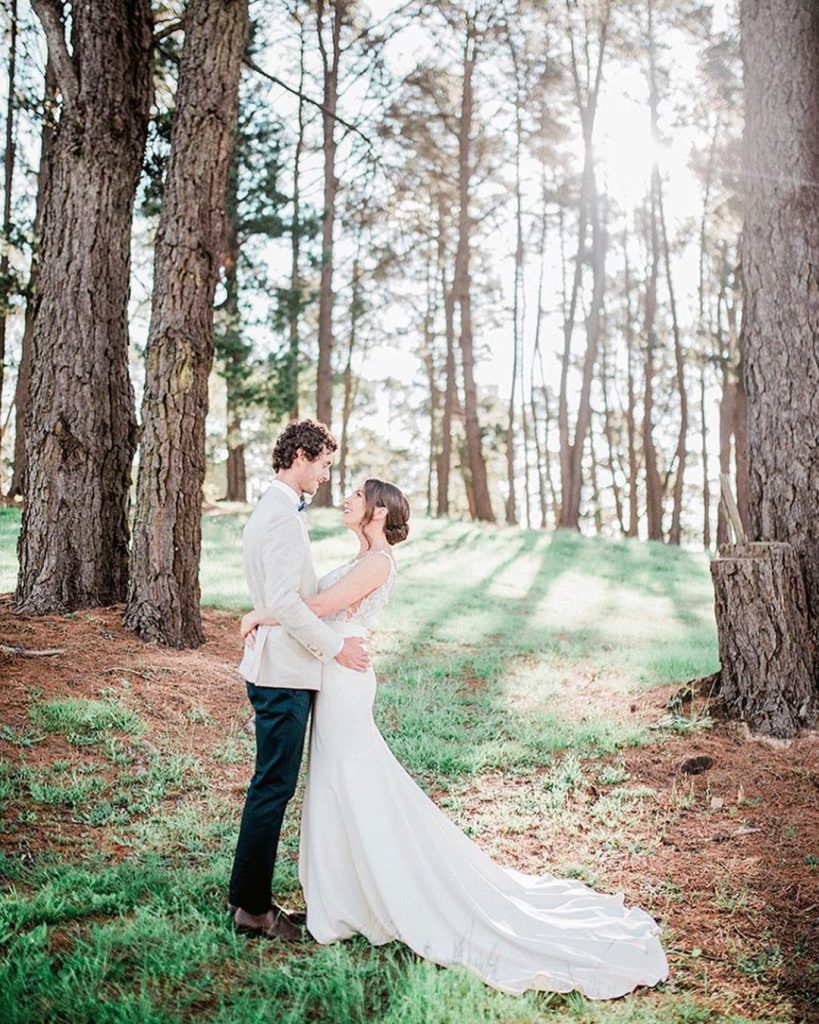 Tucked away in the peaceful Blue Mountains, this charming rustic wedding venue offers a countryside seclusion. In addition to it, the mountain views complete the serenity of the place. Offering some venues, Seclusions Blue Mountains is one of rustic wedding venues Blue Mountains that captures rustic elegance. The compound building of a bakery and dairy called "The Bakery" is  for the brides' and bridesmaid's preparation room. The ceremony can be arranged on the lawn that offers a majestic view of mountains. The barn and the pavilion will make warm spaces for the ceremony. Constructed of timber and corrugated metal, the barn represents the rustic countryside farm. The barn can accommodate 90 seated people. While, pavilion that was built in 2016 can accommodate up to 140 guests.
Also read: Rustic Wedding Venues Hunter Valley
4. Suzarosa Mountain Getaway, a lush courtyard and accommodation with a view of the mountain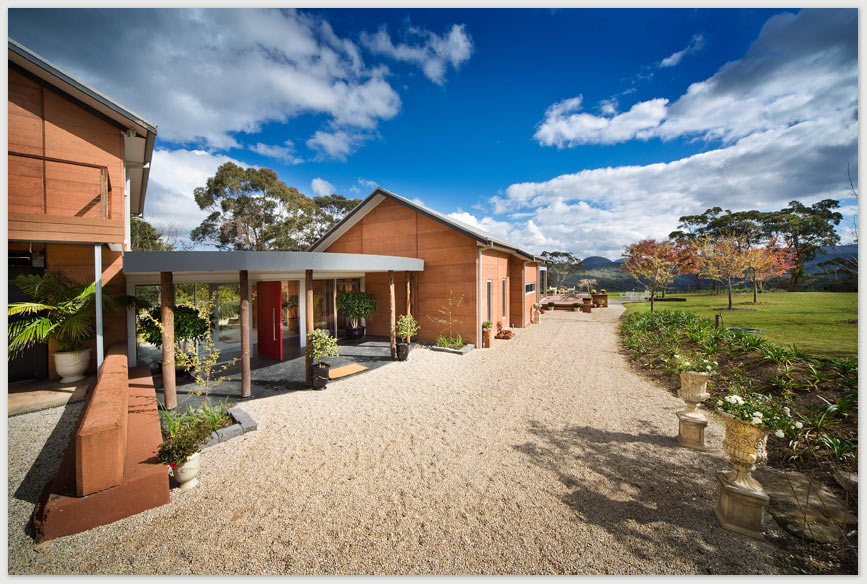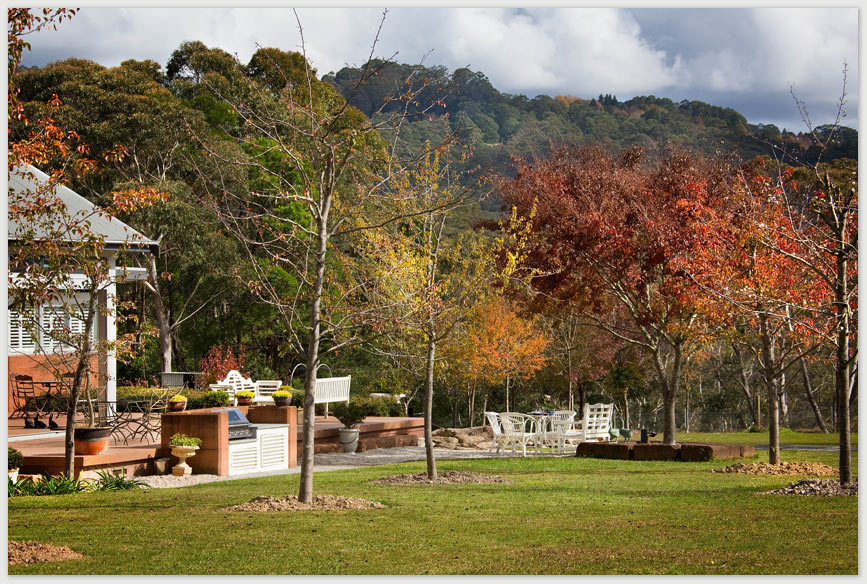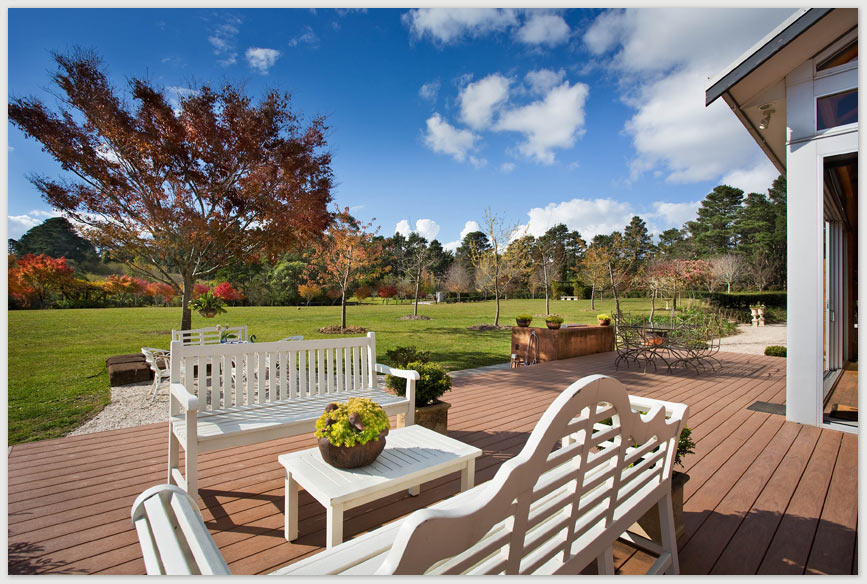 Set on 8 acres of land, Suzarosa is an extensive earthy accommodation. The lawn overlooks the grandiose Blue Mountains, a heavenly venue to say "I do". You can design a rustic wedding that suit your style either in a marquee or on the lawn. During the spring, the wisteria shows its color, giving a beautiful touch on the venue. An indoor ceremony commonly takes place in its pergola.  Surrounded by the lawn, towering trees and the view of Wollemi National Park, this pergola at Suzarosa Mountain Getaway is furnished with clear glass door so that you can enjoy the beauty while sipping or wines or popping the bubbly.
Also read: Top Waterfront Wedding Venues in Sydney
5. Waldara Farm, a rural farm with shed, gazebo, and pastures for natural wedding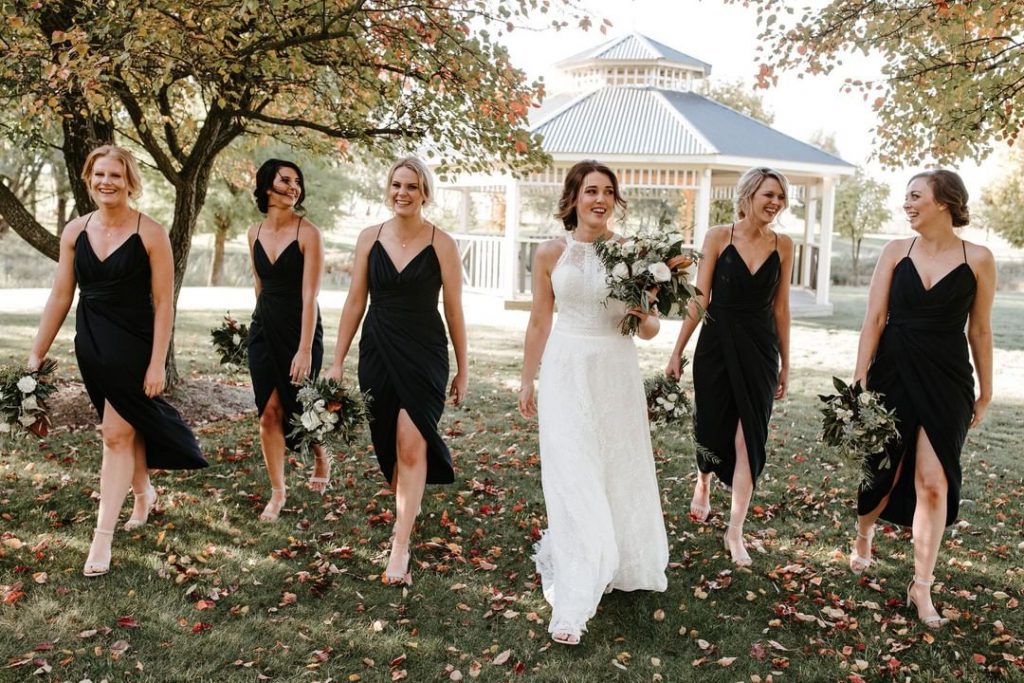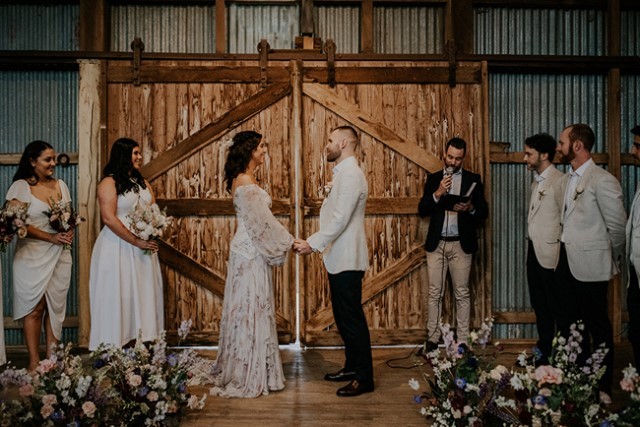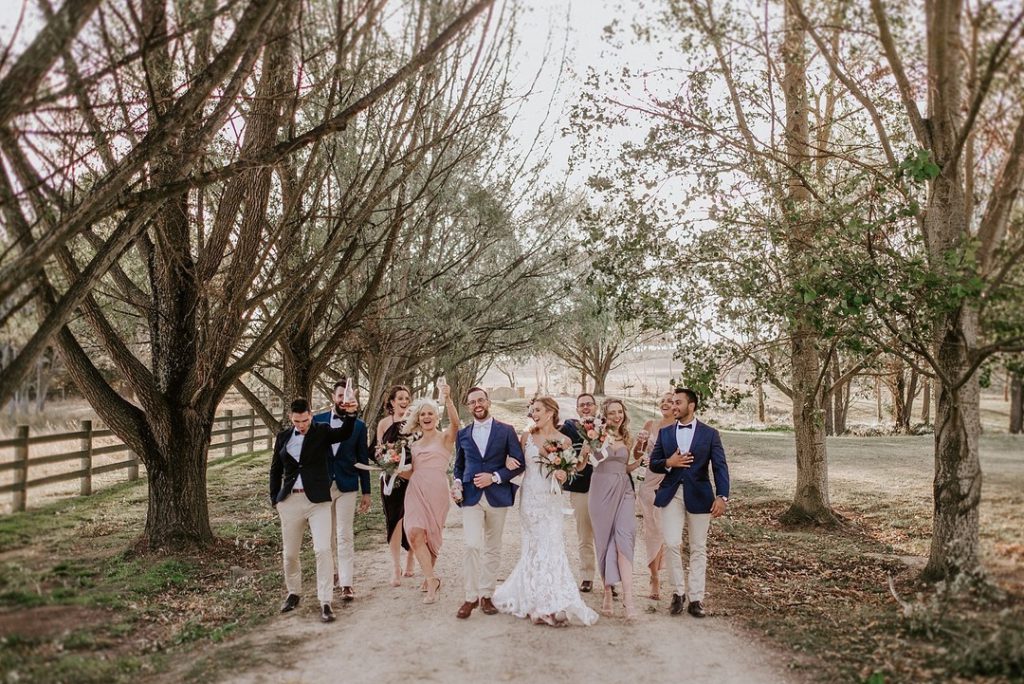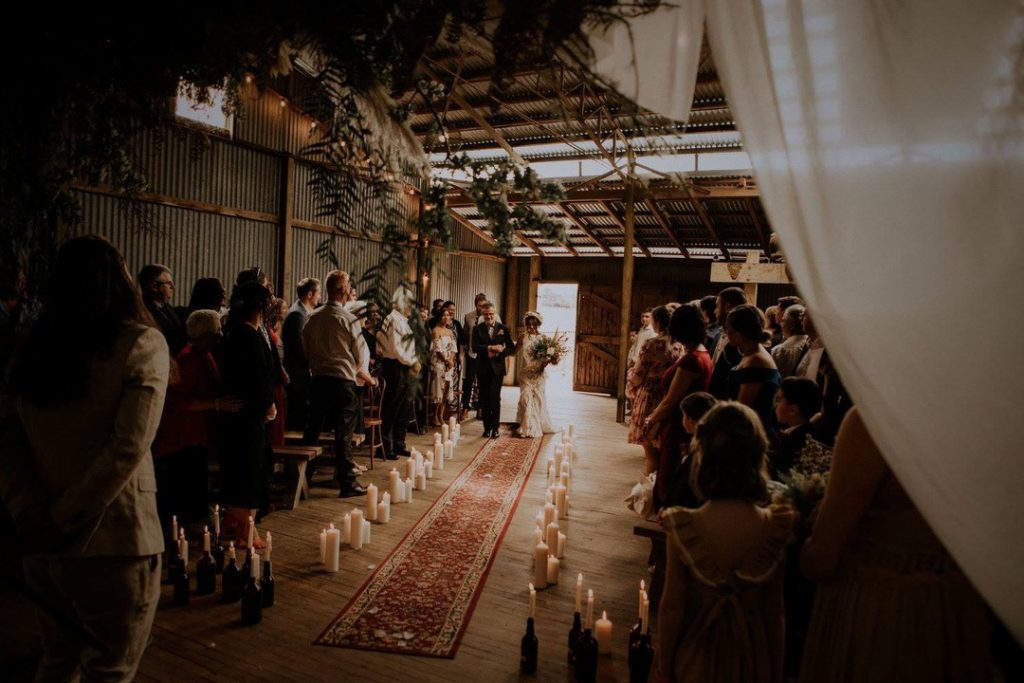 Waldara Farm offers several rustic wedding venues that will blow your mind. It can turn the shearing shed, the barn, the gazebo, and the pastures into idyllic settings for your day. Sit on 800 acres of pastures and surrounded by natural environment, Waldara Farm captures the tranquility of Blue Mountains. The shearing shed is constructed of mostly corrugated metal. Decorated with candles around your aisle and hanging fairy light, the shed is an ideal venue for a wet season.  In brief, the barn exudes a warmer mood as it is constructed of timber. It can seat up to 150 guests. Both the gazebo and the pastures are ideal for outdoor ceremonies. Floral archways will boost the charm of it. In other words, Waldara farm is an ideal venue for rustic barn wedding.
Read also: Rustic Wedding Venues in Macedon Ranges
6. Ambermere Inn, an iconic rural public bar for a whimsical wedding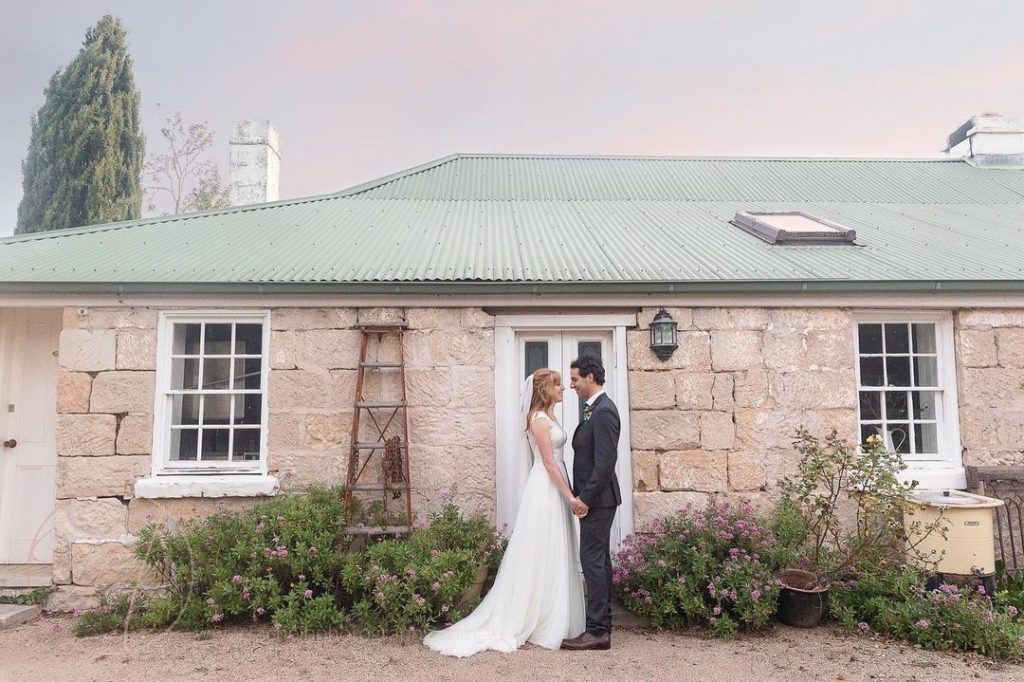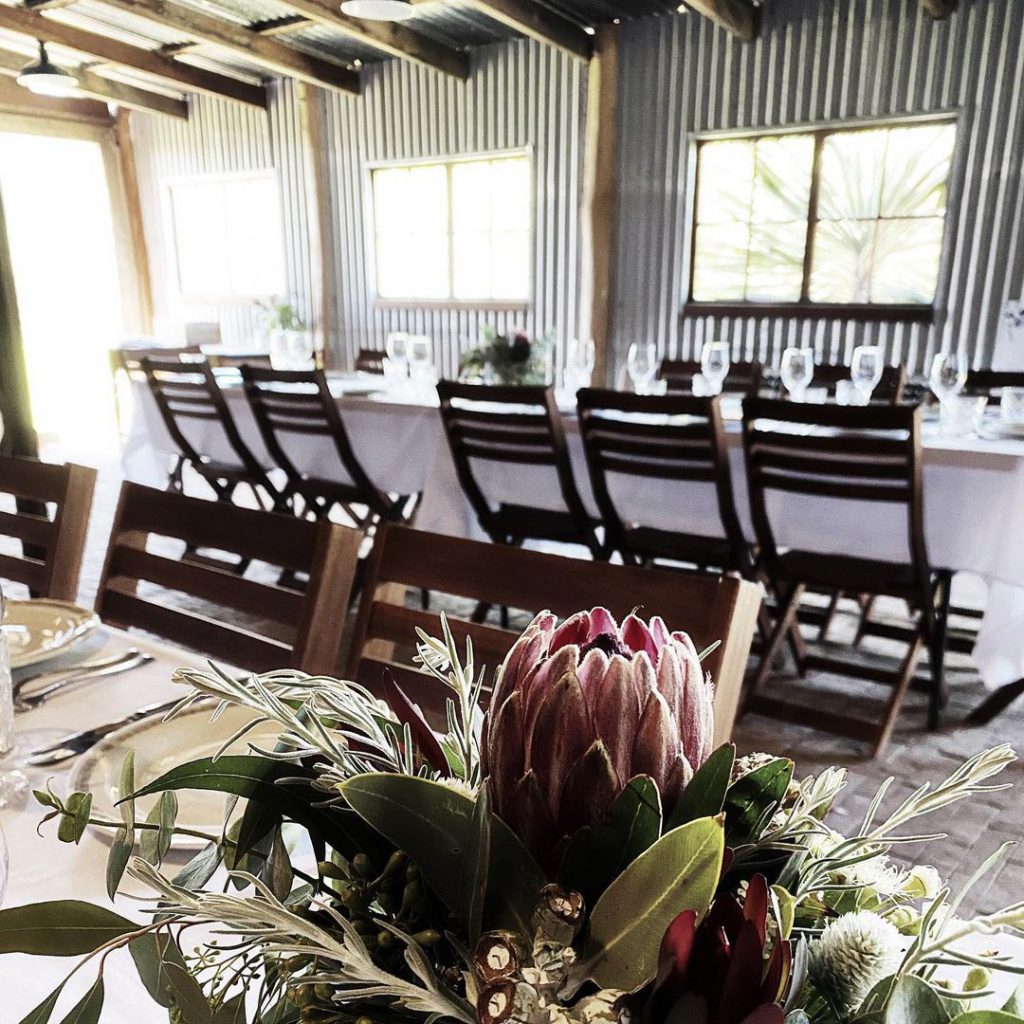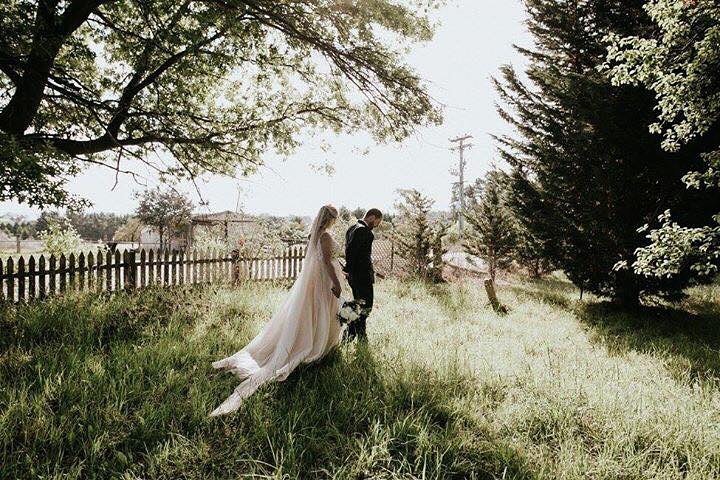 Established in 1845, Ambermere Inn is the most picturesque historical building. This public bar and restaurant is also one of the most iconic rustic wedding venues in the region. Located on the 6-acre of land on the foothills of Blue Mountains, this establishment has a clear view of Mt. York. It offers various venues for your wedding, for example, the barn and the lawn. This place is now a homage for the local famers, brewer, and winemaker, so that all the dishes served in Ambermere are cooked from local produce. In other words,The freshness will deliver fine gastronomic experience to complete your joyful rustic wedding.
To conclude, having a rustic-themed wedding gives takes you to the serenity of the countryside. In some places, it gives the sensation of journeying to the old-age civilization. Plan your special day early, so you have enough time to inspect some rustic wedding venues before deciding your perfect one.
Read also: Best Blue Mountains Wedding Venues with Accommodation
Why Wedding in Blue Mountains?
Blue Mountain, New South Wales, offers breathtaking natural surroundings. Therefore, almost every corner of the region is dramatic with cliffs, eucalyptus forest, waterfalls, and whatnot. Plus, it is dotted with establishments, for examples, restaurants, accommodations, gardens. In brief, Blue Mountains has choices of natural wedding venues.
View more Wedding Venues in Blue Mountains
What's More? 
Parties2Weddings is the largest Australian based Wedding Packages Platform for couples to plan as well as booking their dream destination wedding. We connect couples to over 40,000 vendors across Melbourne, Sydney, Queensland to Bali.
Compare prices & book all wedding services on Parties2Weddings Marketplace
Compare prices and book all wedding services on Parties2Weddings Marketplace in 3 easy steps:
1. Select Location/Region
2. Chose the service
3. Chose the budget range.
In addition, check for all Inclusive packages coordinated by Parties2Weddings wedding concierge
– Elopement Packages
– Wedding Packages
Planning to celebrate in Bali?
Check our amazing Bali Wedding Packages &  Bali Experiences? Check our Amazing Deals & Options:
Parties2Weddings provides Wedding Concierge to help couples to browse fixed cost packages,  shortlist the venues. and customize packages to meet special requirements. Above all, the professional team has great experience will help you to prepare for your big day.
Contact our Wedding Concierge, to help connect you to vendors for Photographers, DJ, Fireworks, Fire-dance,  then, fill in the Quote request/ Enquiry form here.