Amazing Rustic Wedding Venues in Hunter Valley
Besides being popular with its best winery weddings, couples visit Hunter Valley for its rustic wedding venues.  Some venues beautifully give a tinge of rustic mood to the vineyards, and some other places are originally built with the rustic wedding idea in mind. There are tons of choices for wedding spaces offering different ambiance. Therefore, we pick the best rustic wedding venues Hunter Valley for you.
1. Bimbadgen Palmers Lane Weddings, a rustic wedding venue in Hunter Valley with vineyards view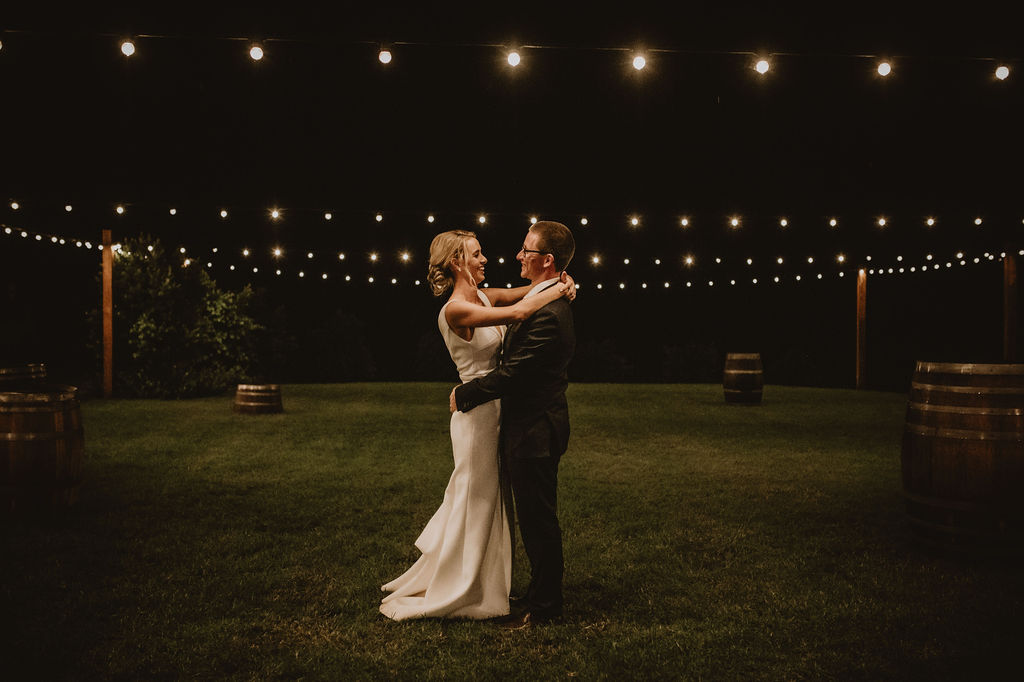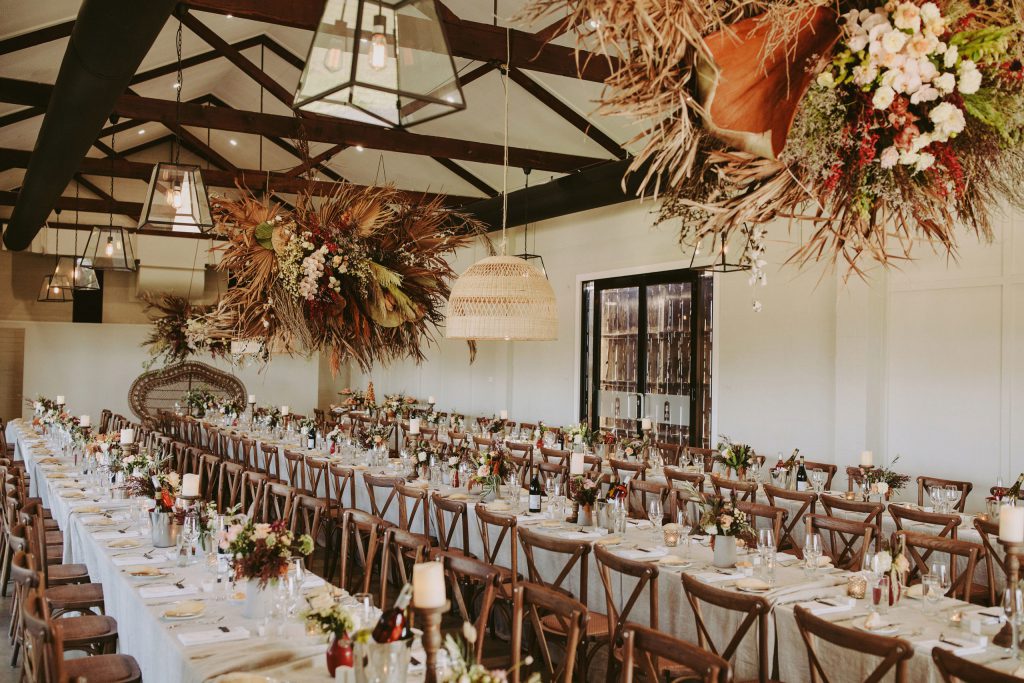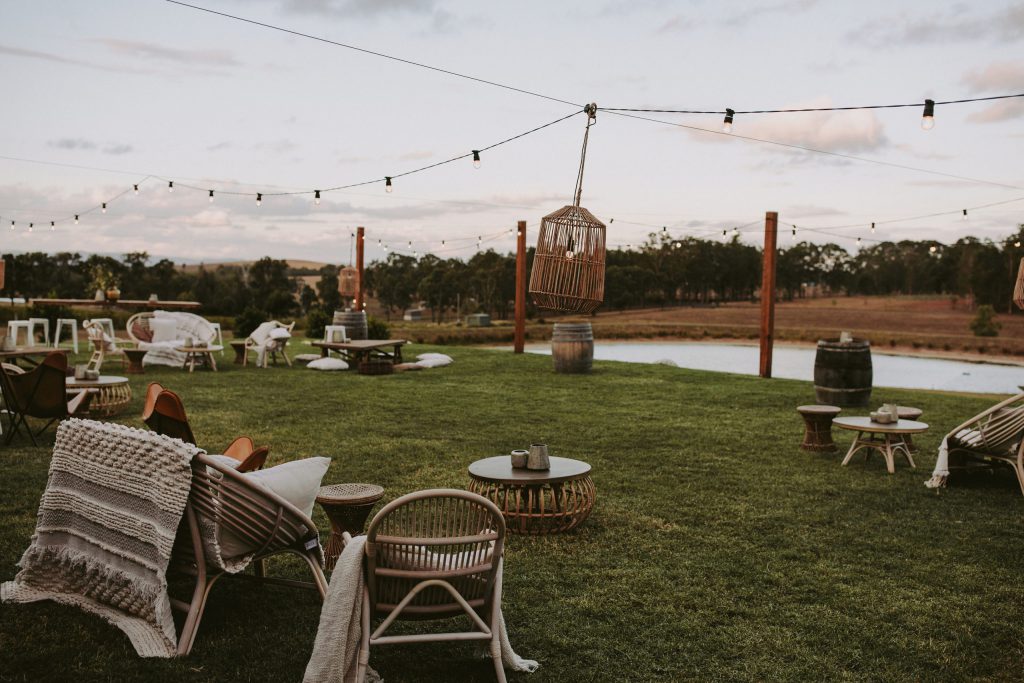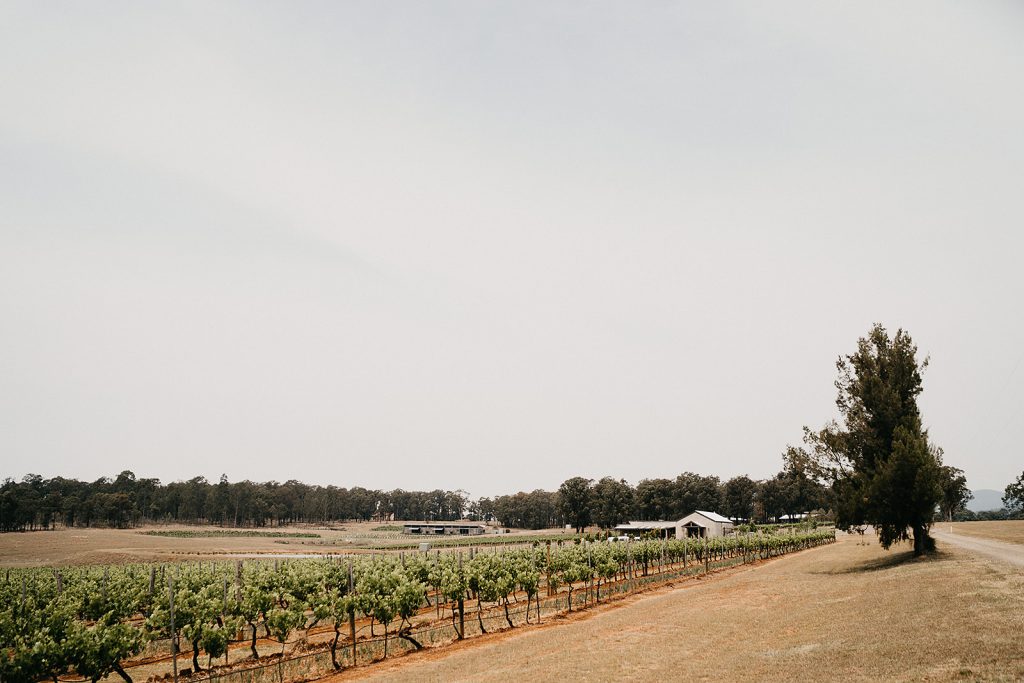 One of the rustic wedding venues Hunter Valley that is acclaimed for its panoramic scenery is Bimbadgen Palmers Laner wedding. You will have a clear view of the vineyards from your outdoor and indoor wedding venues. The idyllic ceremony of the weddings can be arranged between the lush vine or down by the pontoon. The wind slowly wafts patting your skin while you are gazing your partner's eyes and exchanging the vows. Bimbadgen owns a manicured lawn with the stunning view of the vineyards that are perfect for an elegant rustic wedding celebration.
The indoor function room at Bimbadgen Palmers Lane Weddings represents the classic rustic wedding venues. The semi-barn-like restaurant, for example, has a full view of vineyards and mountain ranges. Sipping your wines while enjoying the calmness of the vineyards is not-to-be-missed. Al-fresco dinner is also an alternative for your celebration. Last, but not least, the tasty cuisine from Esca Bimbadgen restaurant is also a plus for this venue. In the evening, a fire pit can be placed to have a moment together as a newly pronounced husband and wife. In brief, both the indoor and outdoor venue at Bimbadgen Palmers Lane Weddings will make perfect venues for whimsical rustic weddings. Then, it will depend on your preference to choose one.
Related: Best Blue Mountains Wedding Venues with Accommodation
2. Lovedale Wedding Chapel, a vintage style church that attracts couples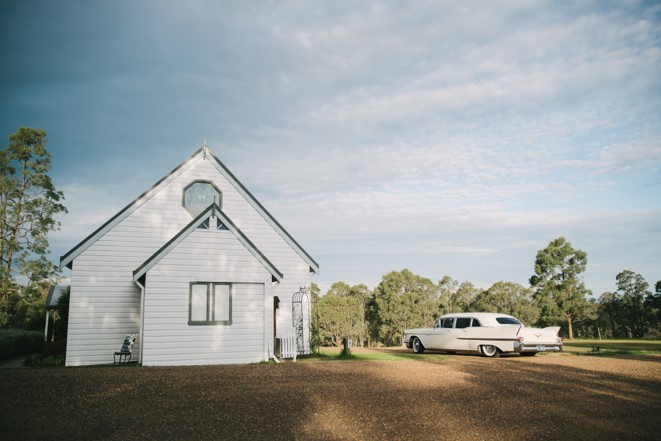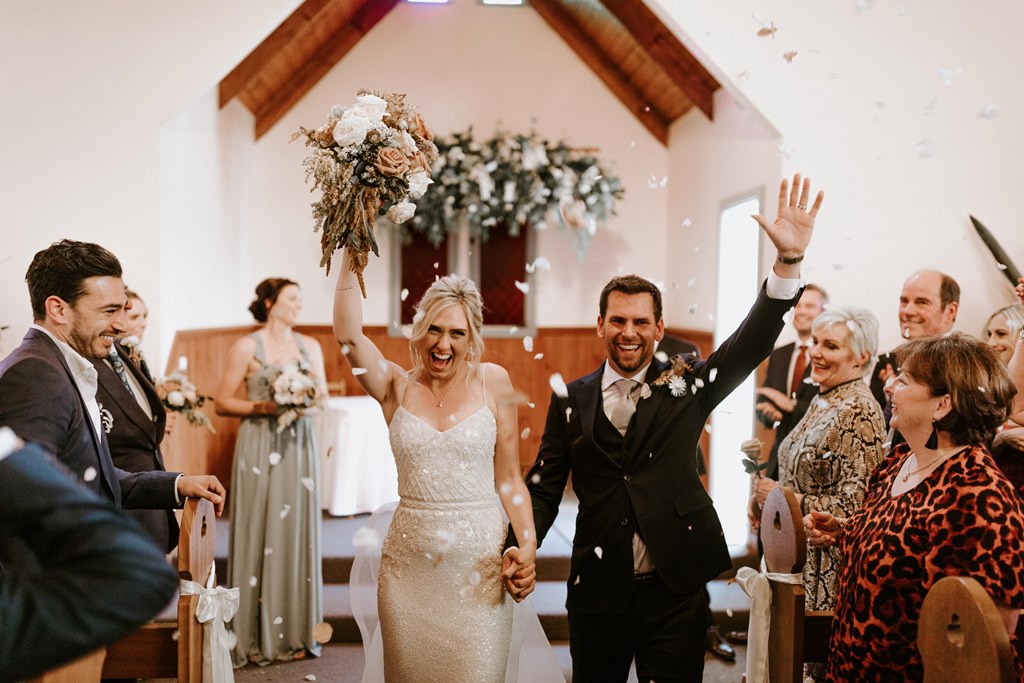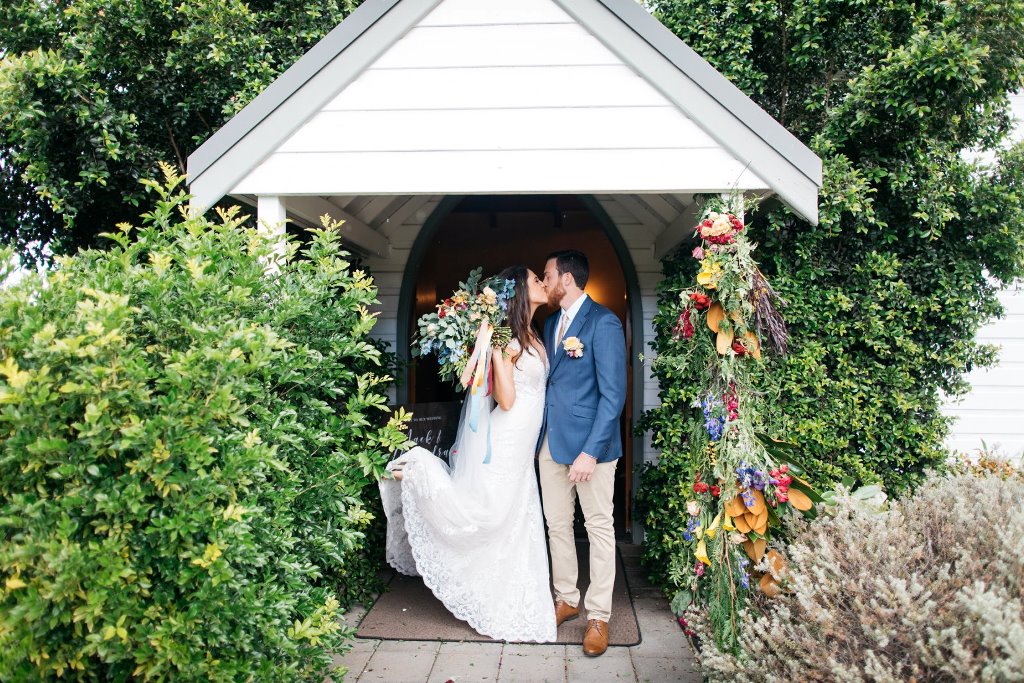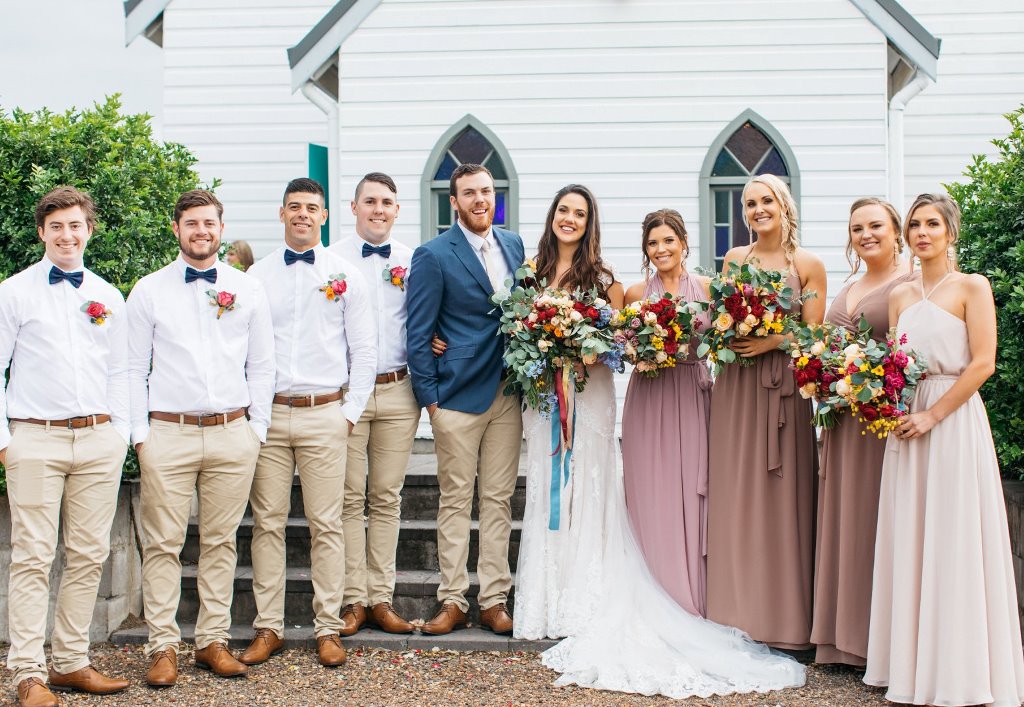 One of the rustic wedding venues in the region, Lovedale Chapel was inspired by the vintage-style church. Although it was built in 2004, the classic mood of the place is radiated from this soaring-ceiling chapel. Set in the middle of a manicured lawn, the charming chapel steal everyone's attention. The forecourt surrounding the building, for example, overlooks a dam and a gazebo. The chirping birds and the breeze make the venue peaceful and natural. Every corner of this chapel is picture-perfect. This rustic wedding chapel can accommodate up to 180 seats.
The reception centre overlooks the Lovedale Wedding Chapel, bridge, fountain garden and dam. Though it is in a separated building (but still in the same area), the large deck also radiates the vintage charm, so does the rustic timber cottage for the accommodation. The wedding coordinator and the whole team will work together to make your rustic wedding flawless.To conclude this chapel offers the beauty of classic venue combined with breathtaking surroundings.
Related: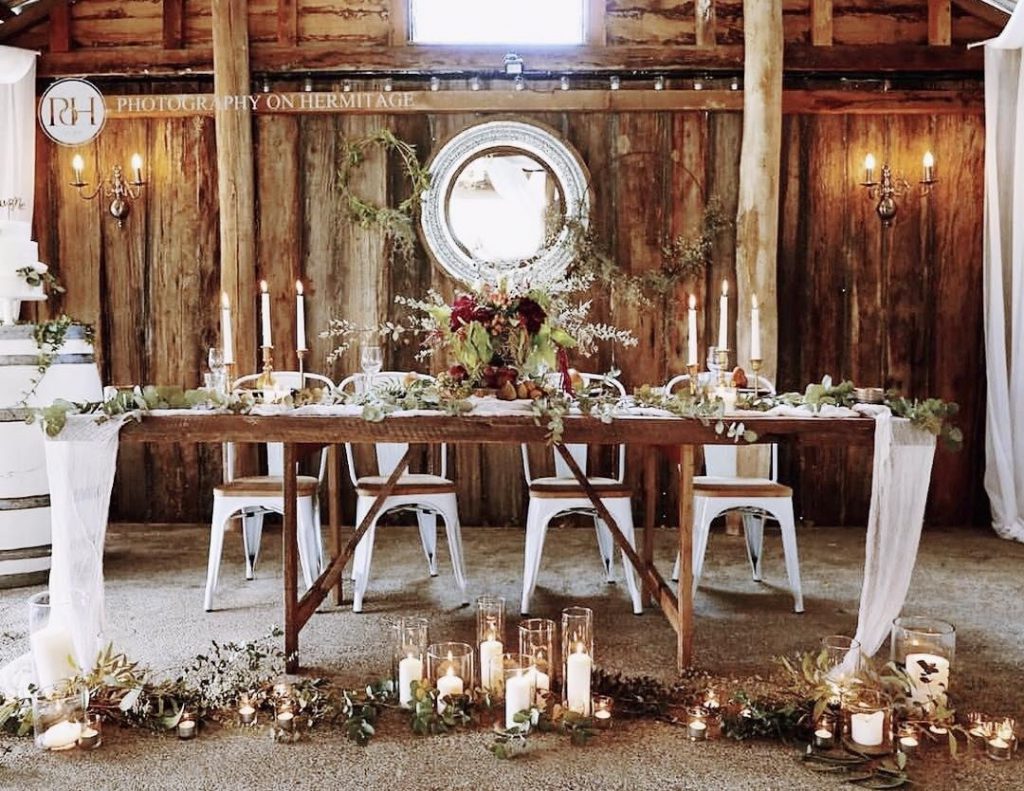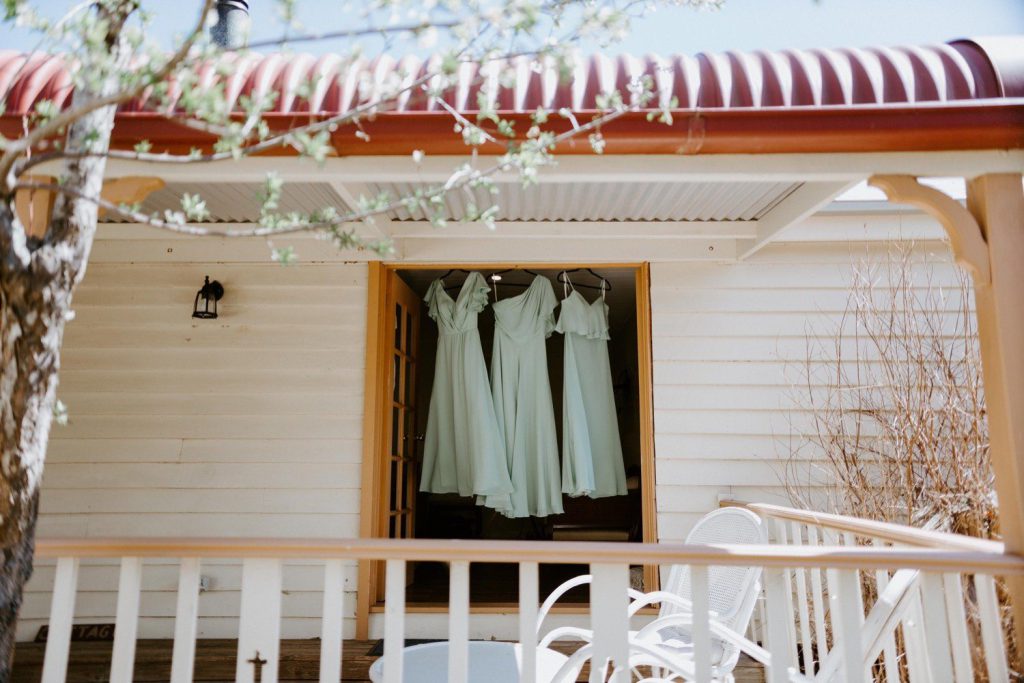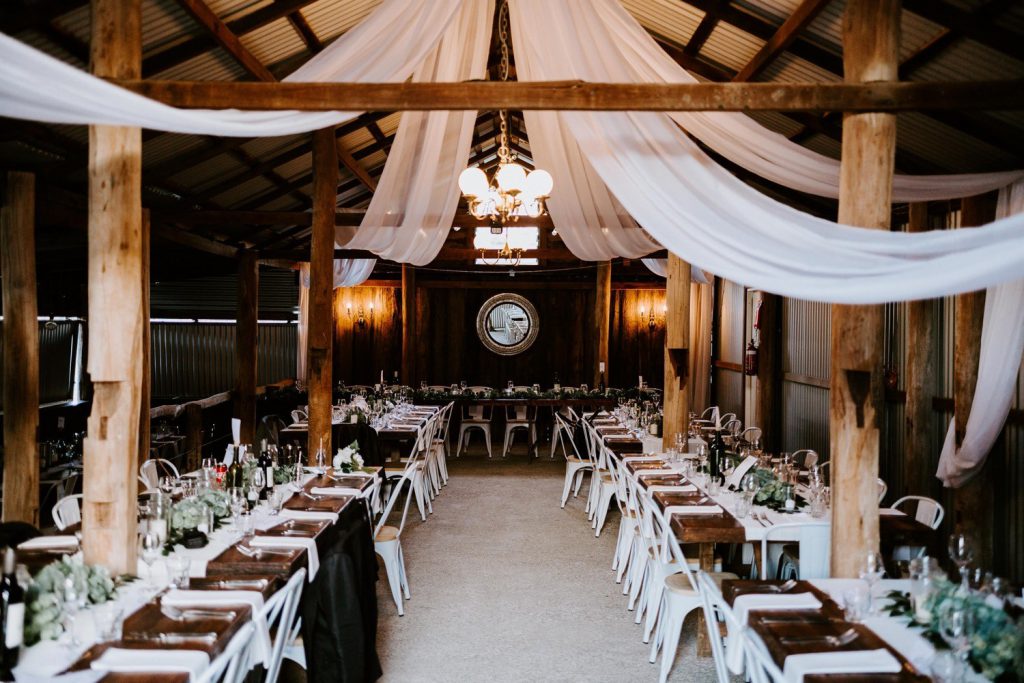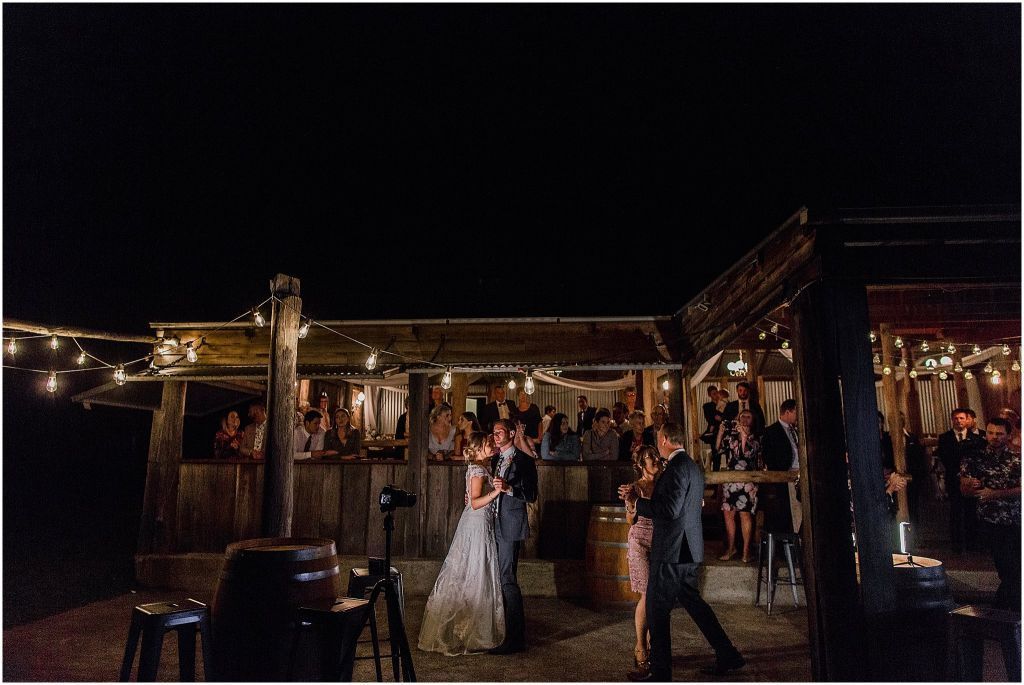 Initially built in 1840, the renovated Merrindah Weddings and Events (previously known as Mulla Villa) still sticks to its roots as the classic grand country farm. The barn epitomises the classic and rustic wedding venues. Nestled on 74-acres of land in Wollombi Valley, a serene region, this place is perfect for a peaceful wedding. The barn can accommodate up to 120 guests for standing cocktail wedding or 100 seated guests. When the sun goes down, and the fairy lights are on, this place will exude its beauty. You can feel the relaxing and joyous mood during your day. As an alternative venue, you can exchange your vow under an arbour. The vintage mood is still there. In other words, your rustic wedding will be flawless at Merrindah Wedding and Events.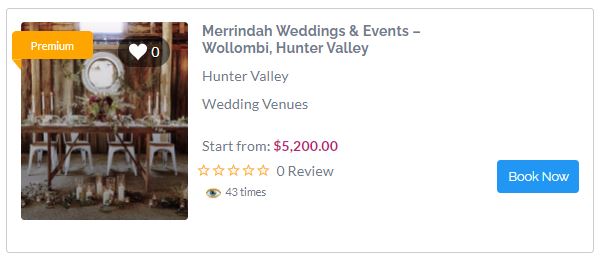 4. Starline Alpacas Farmstay Resort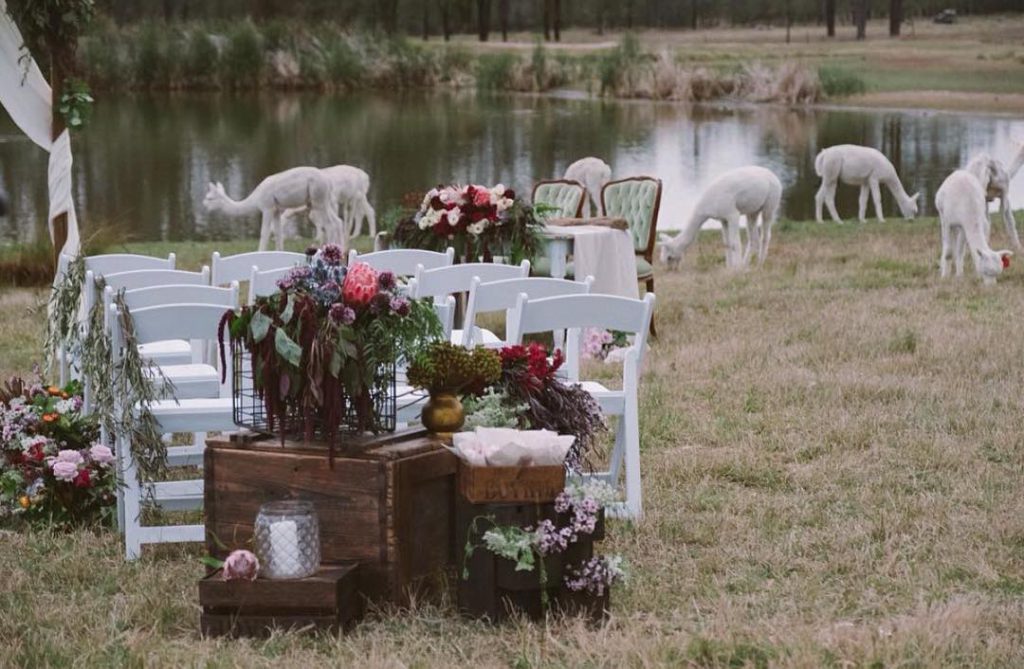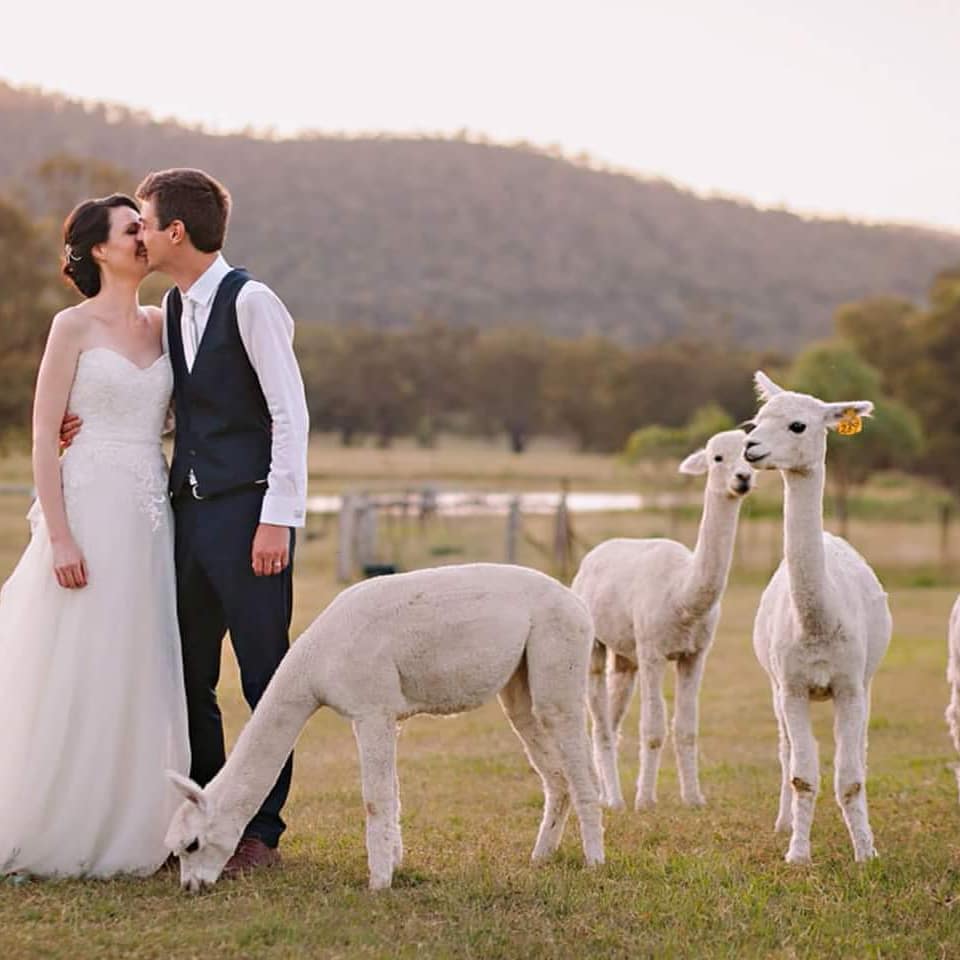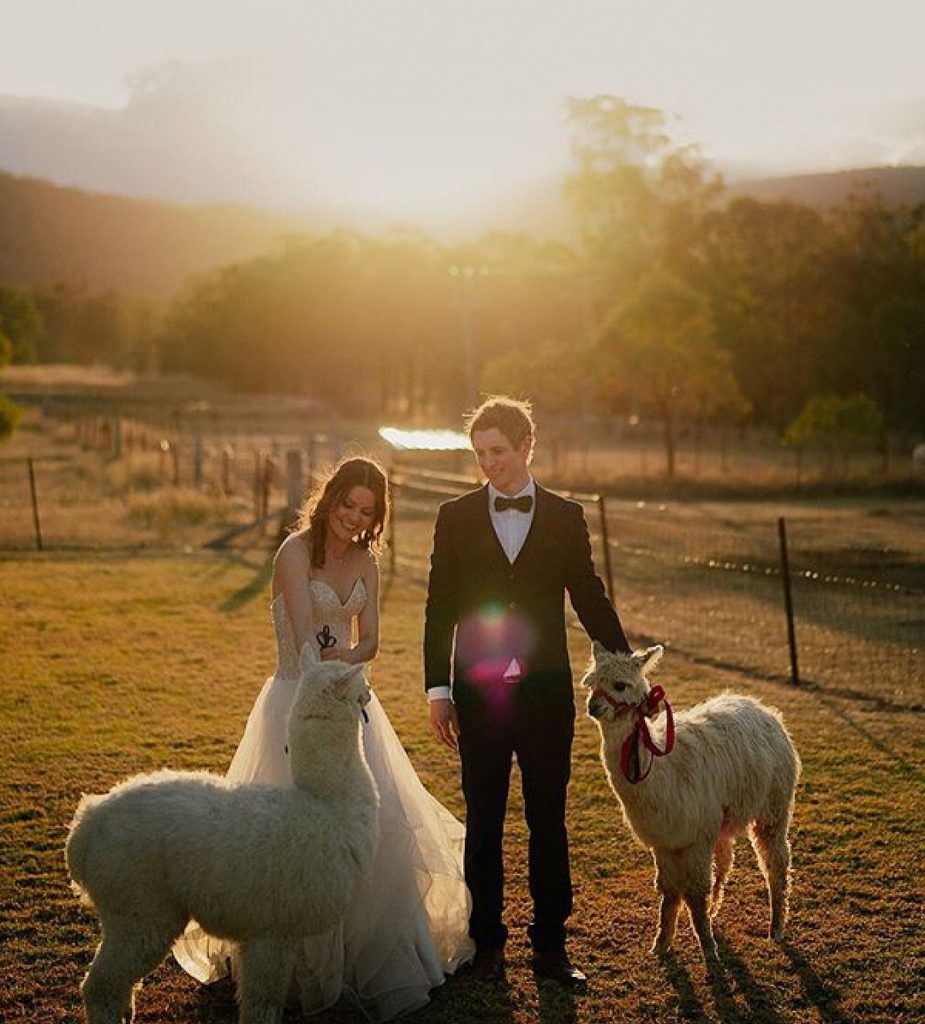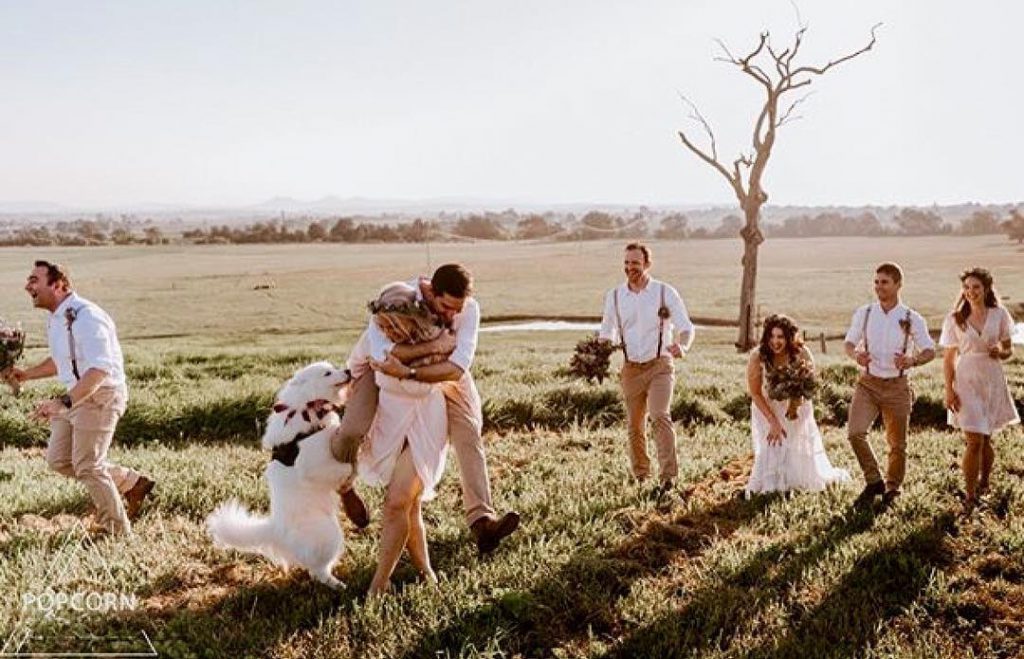 Located at an Alpaca farm, the Powerhouse Function Centre is one of the unique rustic wedding venues. The upper part of the building is equipped with kitchen facilities adjoining to a boardroom. While the terrace of the boardroom is ideal for a barbecue event. The central part of the building will lead you to a high-ceiling indoor venue for 120 seated guests.
The Powerhouse overlooks the lush lawn and a pond, a perfect spot to enjoy the sunset while sipping your drink. The venue has a lot spot for your photo session, for example, the rustic cottages and the garden. As Starline Alpacas Farmstay Resort offers a combined package, you can only have your wedding if you book the accommodation. In addition to it, both the stay and the wedding will be unforgettable with the cuddly alpacas on the farm. In brief, you will find a real rustic wedding experience at the resort.
To conclude, those rustic wedding venues Hunter Valleys will look perfect on your wedding pictures, although each of them offers different characters. You can find one that matches your and your partner's tastes. Do you prefer a rustic winery wedding? Rustic farm? Or a rustic indoor wedding? Take your time to discuss it with your partner and have some inspections on the venue to be sure with your choice.
Why Wedding in Hunter Valley?
Hunter Valley is a major wine region situated at New South Wales, Australia. Therefore,extensive vineyards and cellar doors are ubiquitous, Beside those wineries, Hunter Valley offers other natural attractions, for example National Park. Above all, Hunter Valley is serene, away from the hustle and bustle of a city.
What's More? 
Parties2Weddings is the largest Australian based Wedding Packages Platform for couples to plan & book their dream destination wedding in Asia. We connect couples to over 40,000 vendors across Melbourne, Sydney, Queensland to Bali.
Compare prices & book all wedding services on Parties2Weddings Marketplace
Compare prices and book all wedding services on Parties2Weddings Marketplace in 3 easy steps:
1. Select Location/Region
2. Chose the service
3. Chose the budget range.
In addition, check for all Inclusive packages coordinated by Parties2Weddings wedding concierge
– Elopement Packages
– Wedding Packages
Planning to celebrate in Bali? – Check our amazing
Bali Wedding Packages &  Bali Experiences? Check our Amazing Deals & Options:
Parties2Weddings provides Wedding Concierge to help couples to browse fixed cost packages, shortlist the venues. as well as customizing packages to meet special requirements. The professional team has great experience will help you to prepare for your big day.
Contact our Wedding Concierge, to help connect you to vendors for Photographers, DJ, Fireworks, Fire-dance, etc. Then, fill in the Quote request/ Enquiry form here.