Best Blue Mountains Wedding Venues with Accommodation
Nestled in New South Wales, Blue Mountains is blessed with mountain air. People also love the region for the magical view of the mountain, cliff, and gardens. The serenity makes it ideal for a wedding venue. Choosing a venue for your special day can be tricky. It is because there are a lot of points to consider, for example, your guests' domicile. If you have guests from outside Sydney, you can offer them accommodation to stay the night. Therefore, they should not leave early or rush to catch the plane.  Here is a list of the best Blue Mountains wedding venues with accommodation to save you from having too many choices.
1. Crowne Plaza Hawkesbury Valley, Blue Mountains wedding venue with accommodation and special offer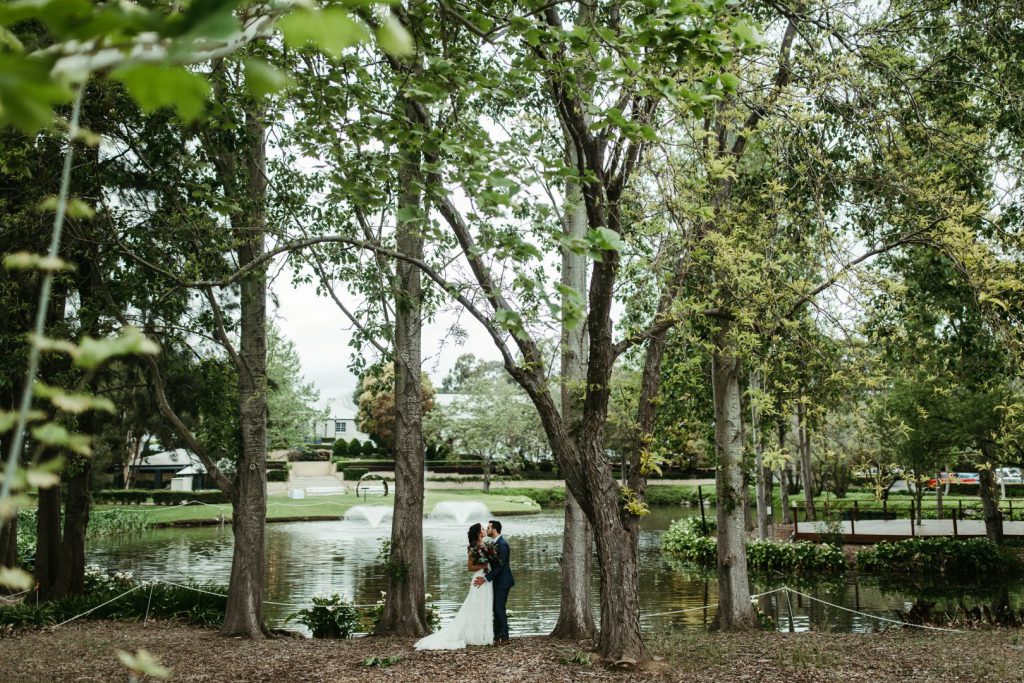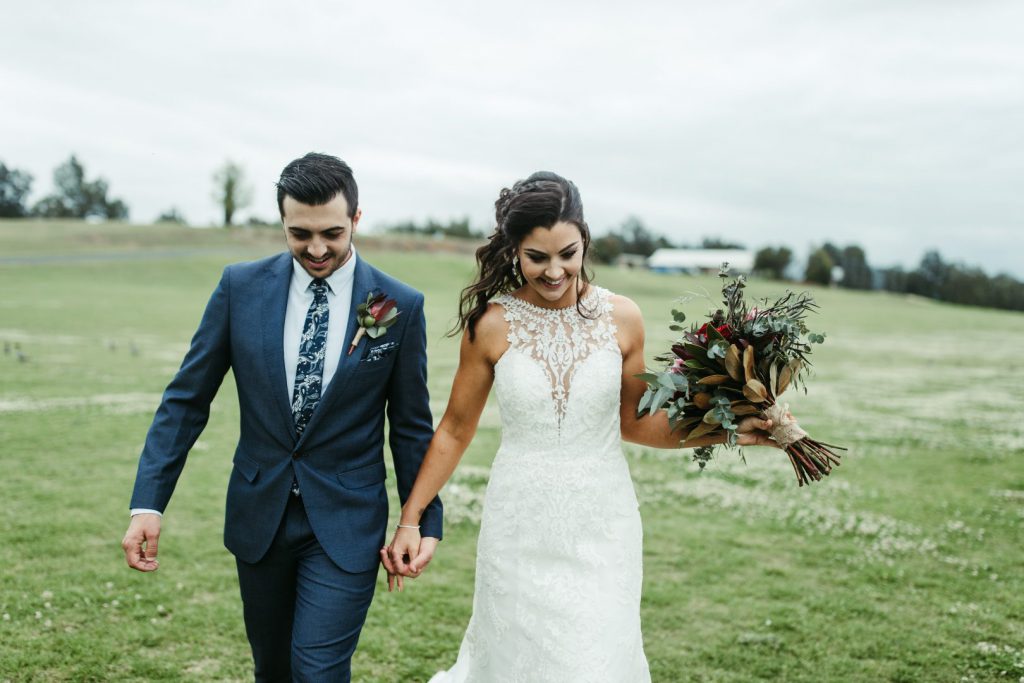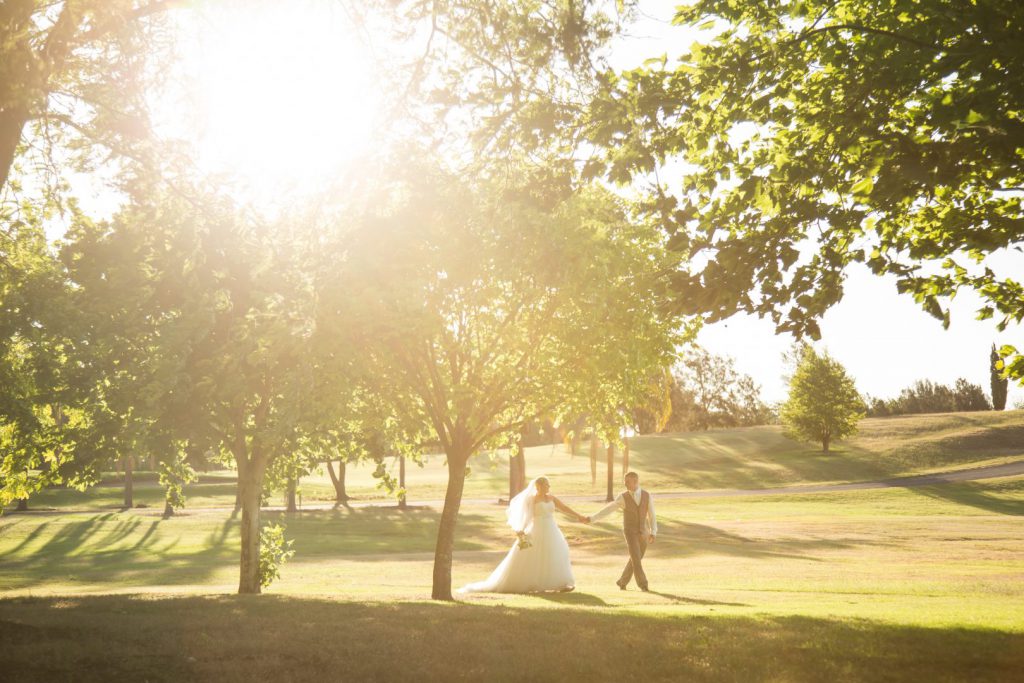 There is so much to offer at Crowne Plaza Hawkesbury Valley among Blue Mountains wedding venues with accommodation: first,  you can have a free night at one of the Deluxe Spa Suite; second, your guests will also get a discount for the room and breakfast if you book your wedding here. The Bilpin Suite can accommodate up to 12 people to sleep in. Besides Bilpin, the resort still has other suites and rooms for your flying-in family and friends.
This hotel has some options for your wedding ceremony: first, a deck that overlooks a lake with canopies of trees surround it  "The Woods" for 40 seated guests; second, a high-ceiling chapel  amid the landscape garden for 100 people. Besides those venues, Crowne Plaza Hawkesbury Valley also has four choices of function rooms. In other words, the resort has a selection of venues for different capacities, and other needs.
Related:
2. Fairmont Resort & Spa Blue Mountains, Blue Mountains wedding venue with accommodation and special gathering packages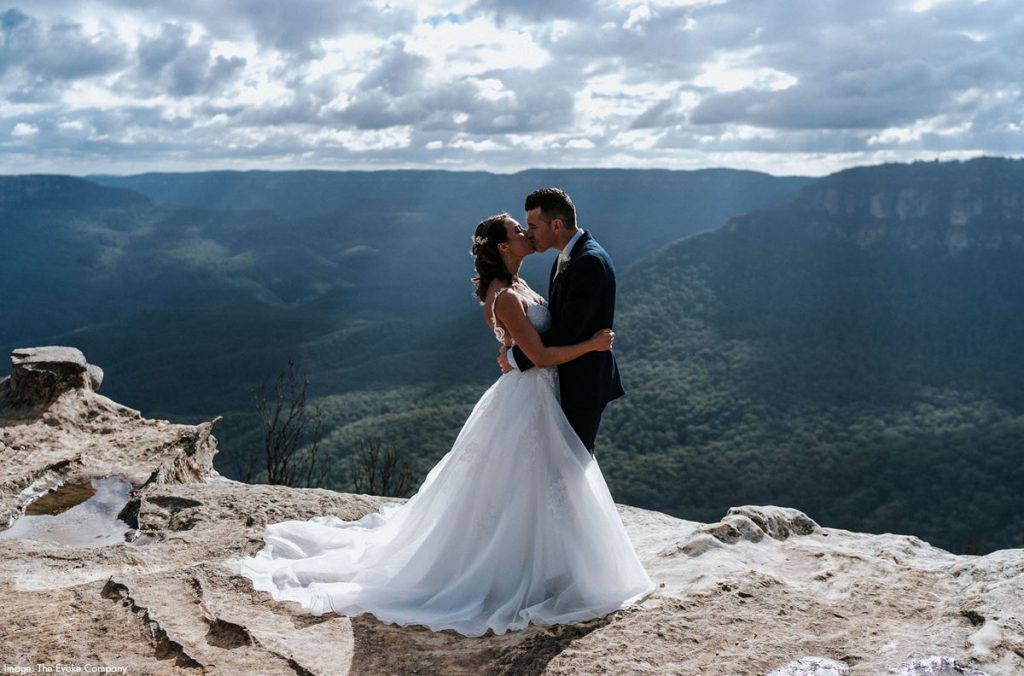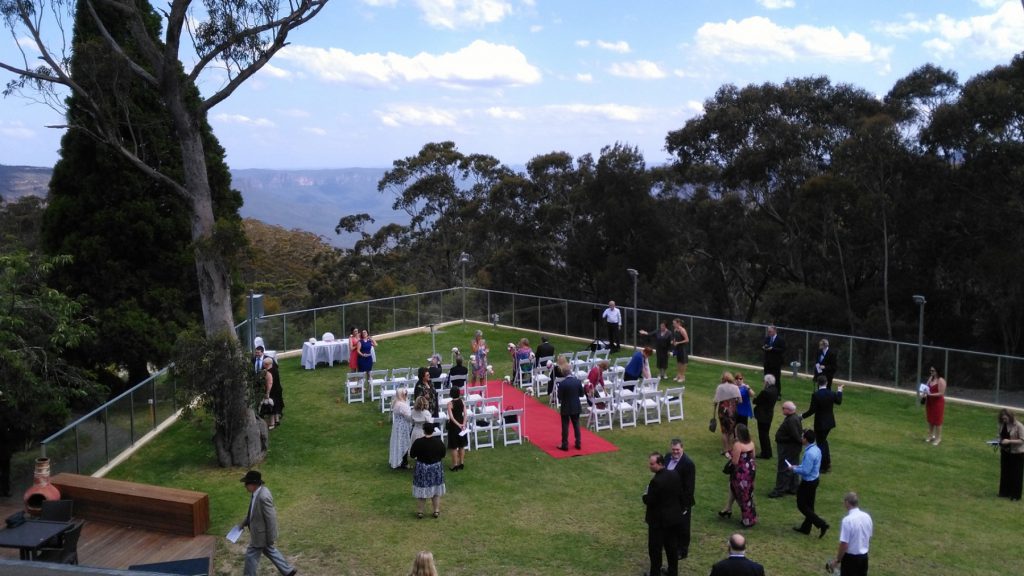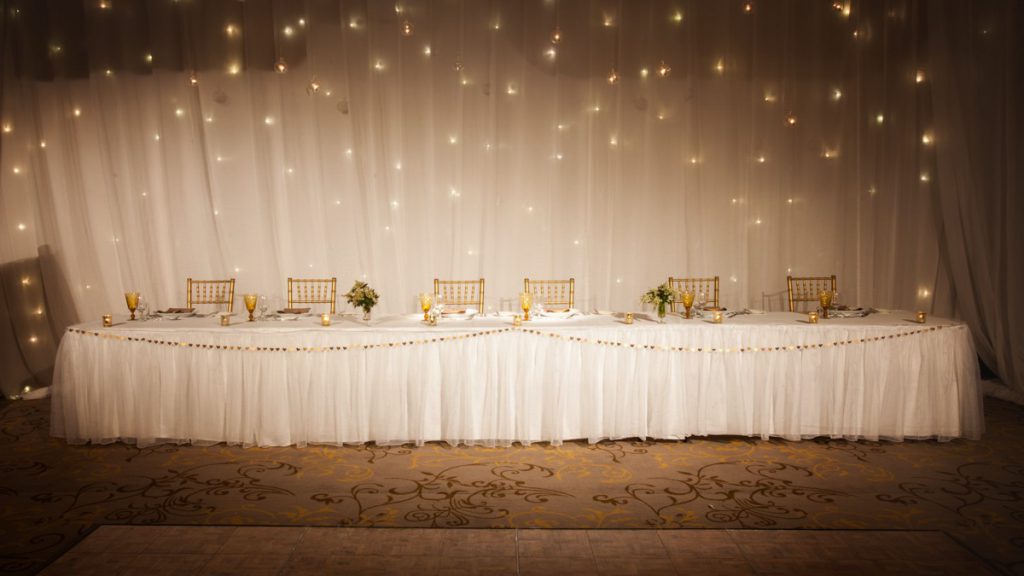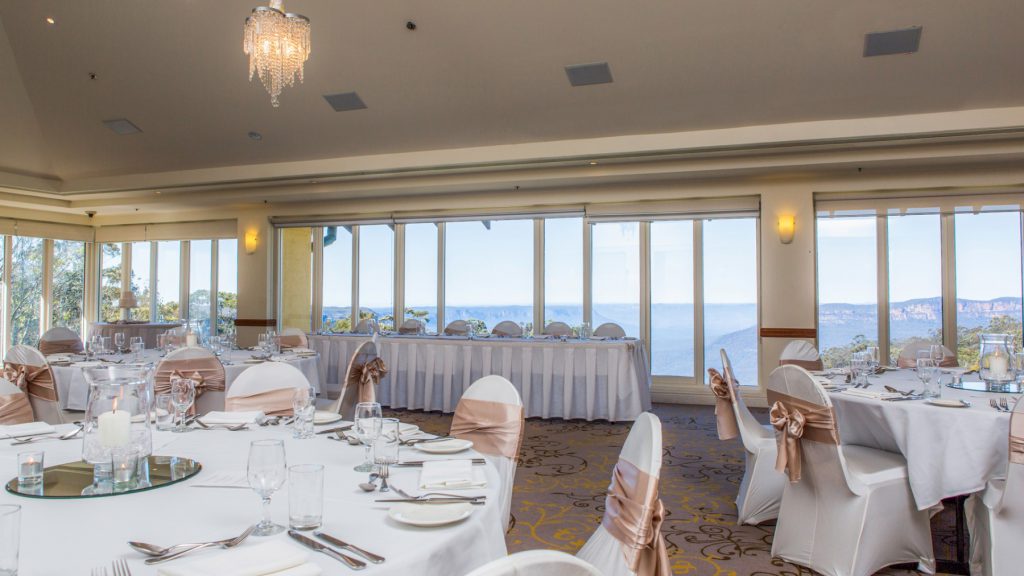 Fairmont Resort & Spa Blue Mountains is a Blue Mountains wedding accommodation that has a wide selection of room types from Standards room to Grand Luxury Suite. The resort offers special pre- and post-wedding gathering, for example, hen party or family gathering. Therefore, those who come a long way for you can have much more time to converse with you.
The venues that the resort highlights are as beautiful as the rooms. The first venue is a garden with natural canopies and a lake as a backdrop for 80 people, and the second is a manicured lawn overlooking a cliff, towering trees and the mountain for 150 people. For a big-scale reception, the ballroom can accommodate up to 460 people with banquet style, while for an intimate reception, the striking Misty's room seats up to 50 guests. In brief, you can choose the space at Fairmont Resort & Spa Blue Mountains based on your needs.
Related:
3. Lilianfels Blue Mountains Resort & Spa, comfortable wedding venue and accommodation with years of experience 
This stunning Blue Mountains wedding accommodation offers a lot of comfort for the wedding couples and the wedding guests. First, it offers a dedicated wedding coordinator that will solve your wedding conundrum from the planning stage to the execution day and second, special accommodation rates for your friends and family during your wedding. Having years of experience in handling the wedding, Lilianfels knows well on how to make your day special with extra touches.
With the charm of Blue Mountains, Lilianfels is sought after for serenity and beautiful view of the valley. The Pineforest that is shaded by a two hundred years old pine trees overlooks the Jamison valley. It caters up to 100 people; The Banksia courtyard that also overlooks the valley can cater up to 100 guests. A more intimate ceremony is suitable on Oak Lawn (a maximum of 60 guests). For Indoor reception, Lilianfels offers two choices:  Banksia room that can accommodate 100 seated guests or the Wollemi Pinetrees for 40 people. To conclude, whichever venue you opt, you will have a stress-free preparation with the help of the experienced team.
Related
4. Lithgow Workies, a stylish Blue Mountains venue for a laid-back weddings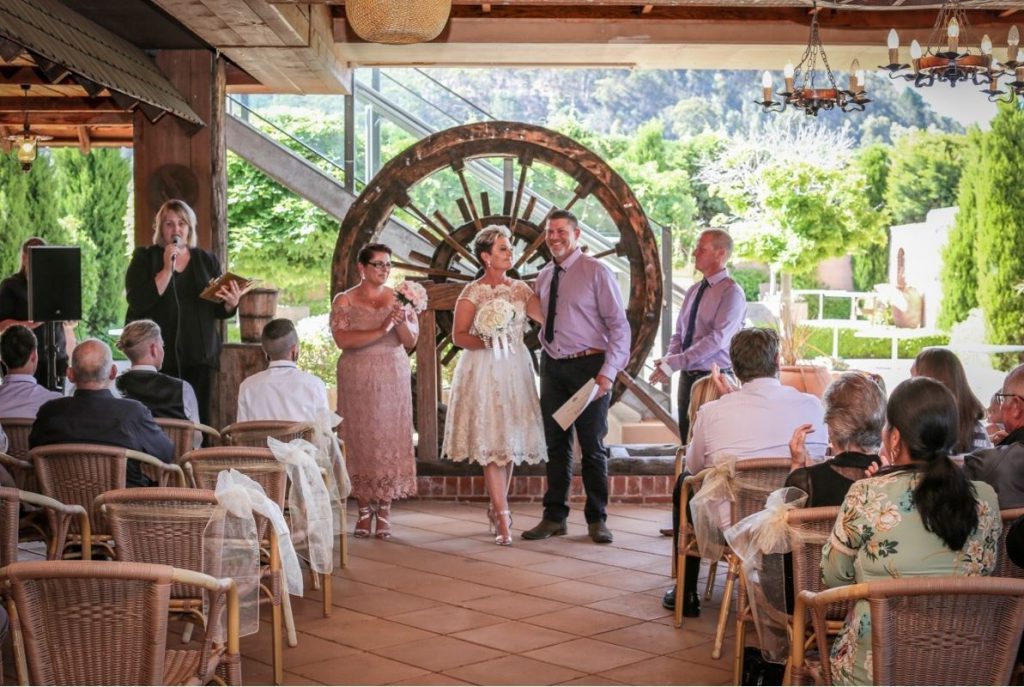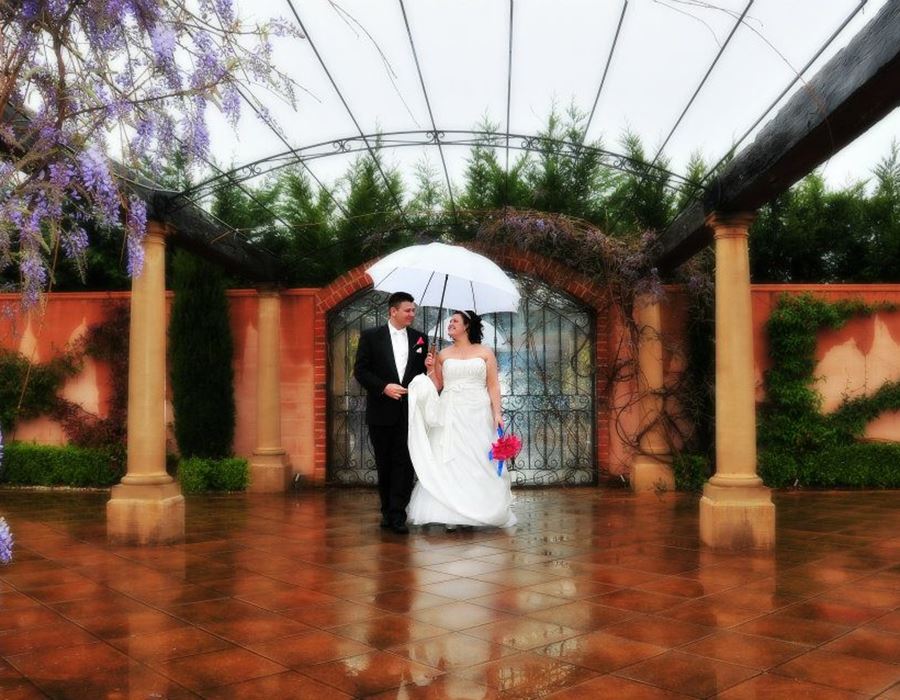 The Event Coordinator from Lithgow Workies will take care your special day from the planning stage to the wedding day with Workies style. Likewise, she will work with the reservation team to arrange your guests' stay. Most importantly, special rates are available for your family and friends who attend your wedding at Workies.
Under the arbour at the Tuscany Garden, near the antique water wheel, you will exchange your vows. It is a dreamy venue to say "I do". For your reception, you can choose 1 out of 4 options: The Millenium and Stunning Showroom at Lithgow Workies can accommodate up to 170 persons, the Tuscan Room for 80 people, and ESK Restaurant for 60 people. In other words, Workies has its own way to make your wedding day unforgettable.
Related:
5. Spicers Sangoma Retreat, an award winning retreat with breathtaking surroundings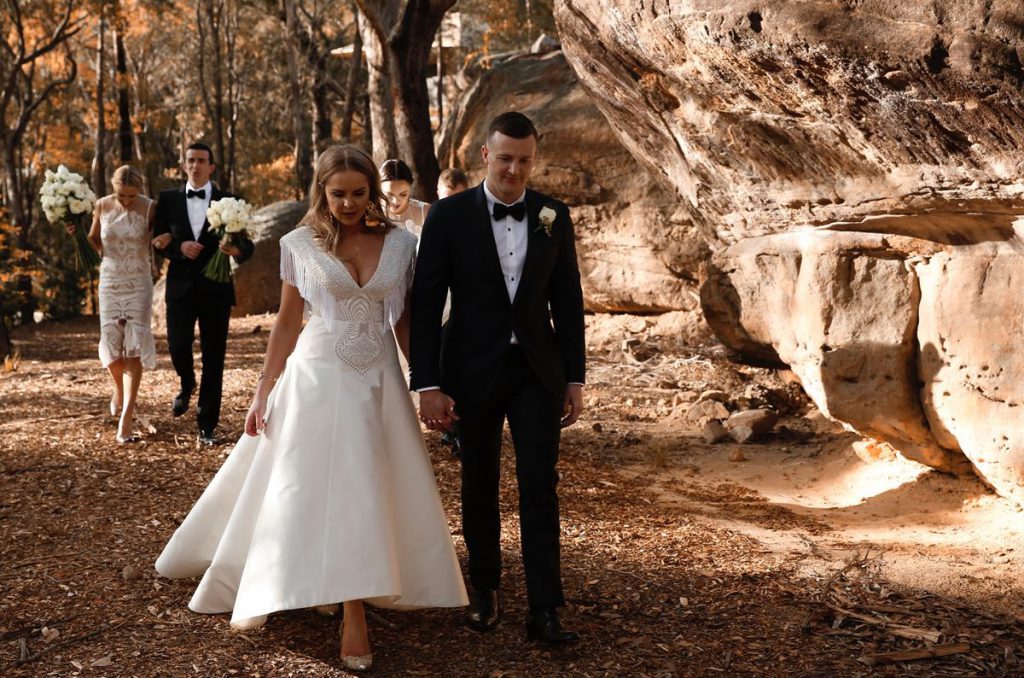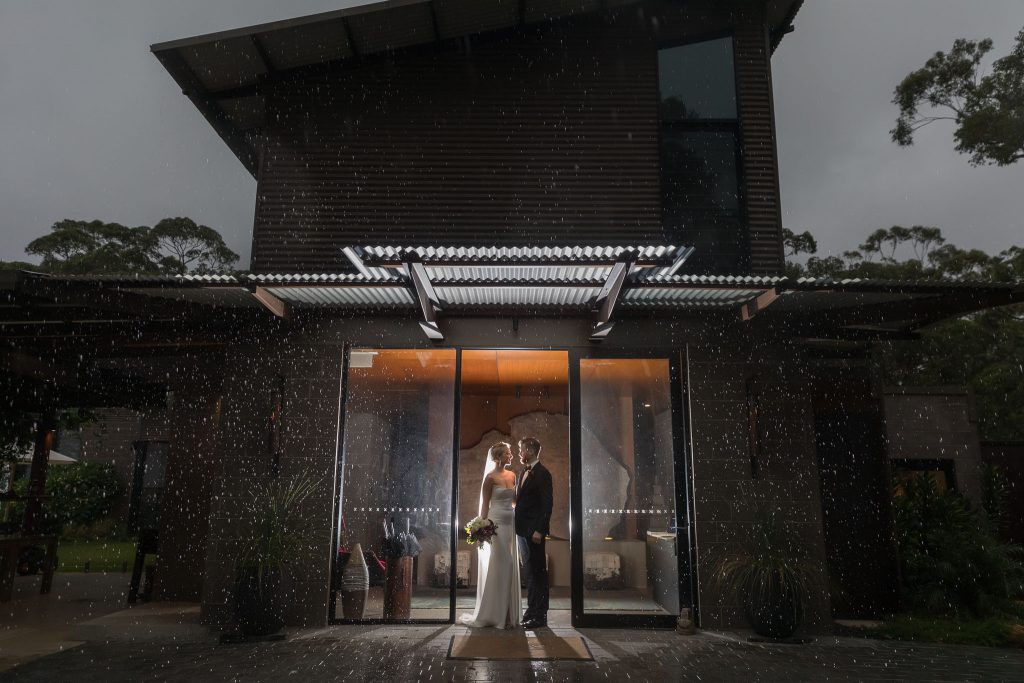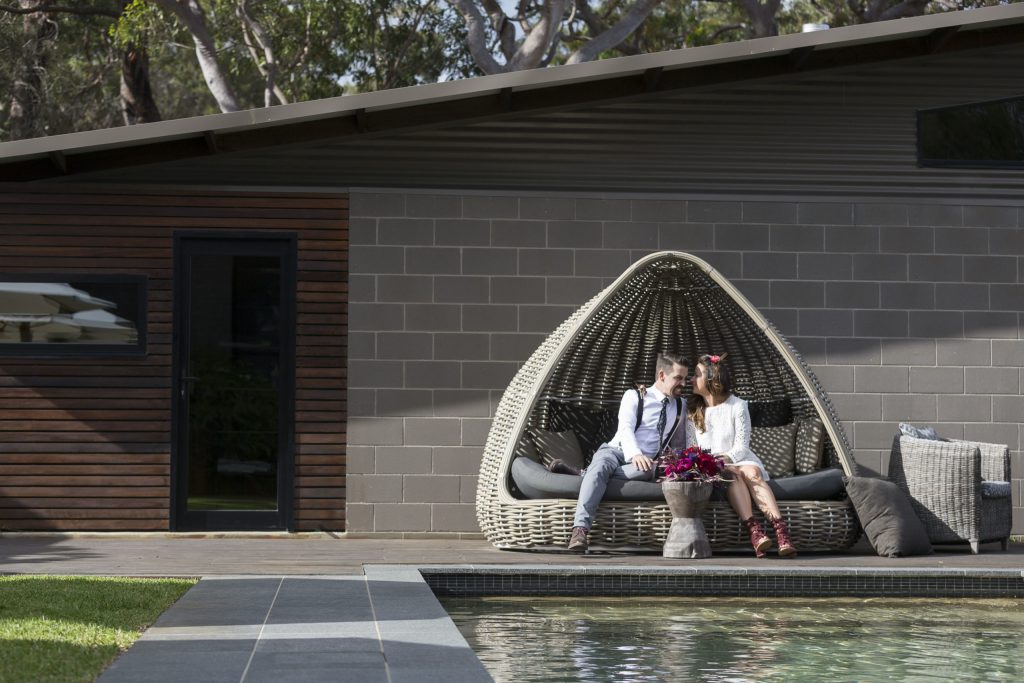 Surrounded by the natural enchantment of Blue Mountains, Spicers Sangoma Retreat is one of Blue Mountains Wedding Venues with accommodation that offers luxury interior and service. Nestled amid the bush land, the all-inclusive retreat captures a peaceful wedding venue. Say "I do" nearby the classic fireplace with the Sidney Skyline as the backdrop or on its serene garden. Besides that, Spicers Sangoma Retreat will indulge you and your guests with warm suites as well as a friendly service that represents the Spicers Sangoma Retreat experience. Please rest assured that they will take care of your wedding professionally. Recently, this retreat has been awarded Excellence Award 2020 by Hotel Combined. In brief, this resort knows how to make your wedding day special.
Related:
6. The Carrington Hotel, elegant venue and accommodation with valley view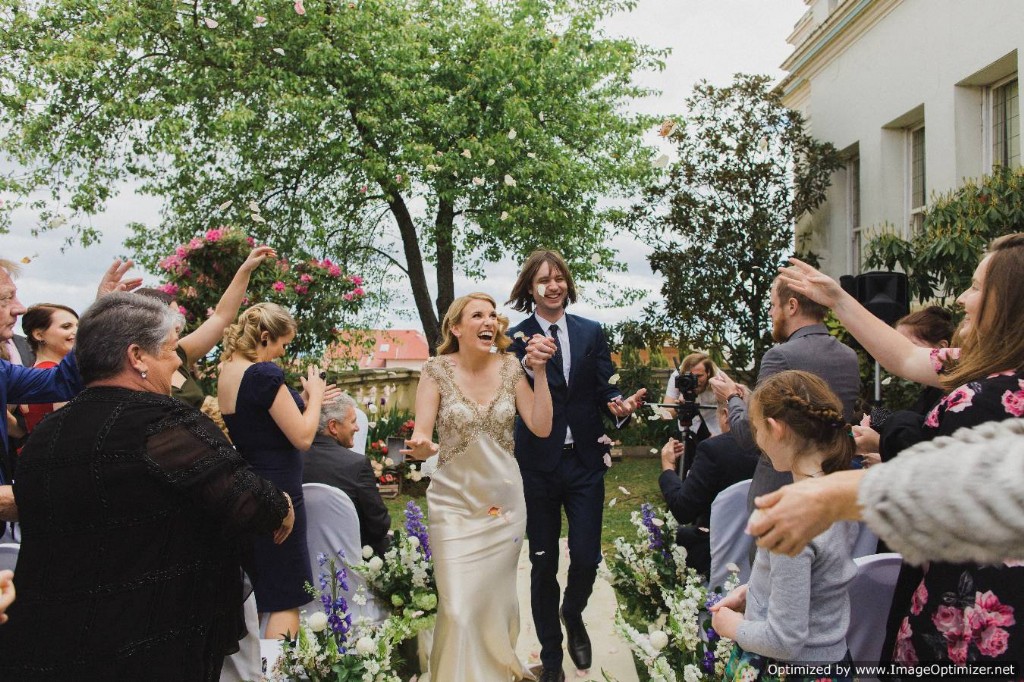 The Carrington Hotel is an elegant Blue Mountains Wedding Accommodation offering warm suites overlooking the valley view. Preferential accommodation rates are available for your family and friends. With more than a century experience of taking care of weddings,The Carrington Hotel knows how to make your day special with its heritage venues. The lounge and the library for the ceremony are furnished with vintage details, while the Piazza lawn is beautiful with Jameson Valley view. The reception will be prepared in one of the indoor venues: The Grand Dining Room, The Ballroom, The Library, and The Brewery with its charming brick wall and soaring ceiling, capturing the rustic industrial vibe. In other words, you have options of spaces for your wedding and perfect service.
To summarize, among many wedding accommodations, we picked some that offer different special touch and rates. You can choose one that can work with your budget and comfortable for your family and friends.
Why Wedding in Blue Mountains?
Blue Mountain, New South Wales, offers breathtaking natural surroundings. Therefore, almost every corner of the region is dramatic with cliffs, eucalyptus forest, waterfalls, and whatnot. Plus, it is dotted with restaurants, accommodations, gardens. In brief, Blue Mountains has choices of natural wedding venues.
View more Wedding Venues in Blue Mountains
What's More? 
Parties2Weddings is the largest Australian based Wedding Packages Platform for couples to plan as well as booking their dream destination wedding. We connect couples to over 40,000 vendors across Melbourne, Sydney, Queensland to Bali.
Compare prices & book all wedding services on Parties2Weddings Marketplace
Compare prices and book all wedding services on Parties2Weddings Marketplace in 3 easy steps:
1. Select Location/Region
2. Chose the service
3. Chose the budget range.
In addition, check for all Inclusive packages coordinated by Parties2Weddings wedding concierge
– Elopement Packages
– Wedding Packages
Planning to celebrate in Bali?
Check our amazing Bali Wedding Packages &  Bali Experiences? Check our Amazing Deals & Options:
Parties2Weddings provides Wedding Concierge to help couples to browse fixed cost packages,  shortlist the venues. and customize packages to meet special requirements. Above all, the professional team has great experience will help you to prepare for your big day.
Contact our Wedding Concierge, to help connect you to vendors for Photographers, DJ, Fireworks, Fire-dance,  then, fill in the Quote request/ Enquiry form here.