Best Cairns and Port Douglas Wedding Venues
Cairns and Port Douglas, the regions in Sunshine state, are blessed with a combination of the natural environment and summery weather. Beaches and rainforest have become the magnets for couples to tie the knot in areas. Nothing is more romantic than the soothing wind, sunny day, chirping birds, and the natural shades of wedding venues in Queensland. There are countless choices of wedding venues that might make you overwhelmed. Therefore, we list the the top picked wedding venues in Port Douglas and Cairns:
1. Sugar Wharf, best Cairns and Port Douglas wedding venue built in 1905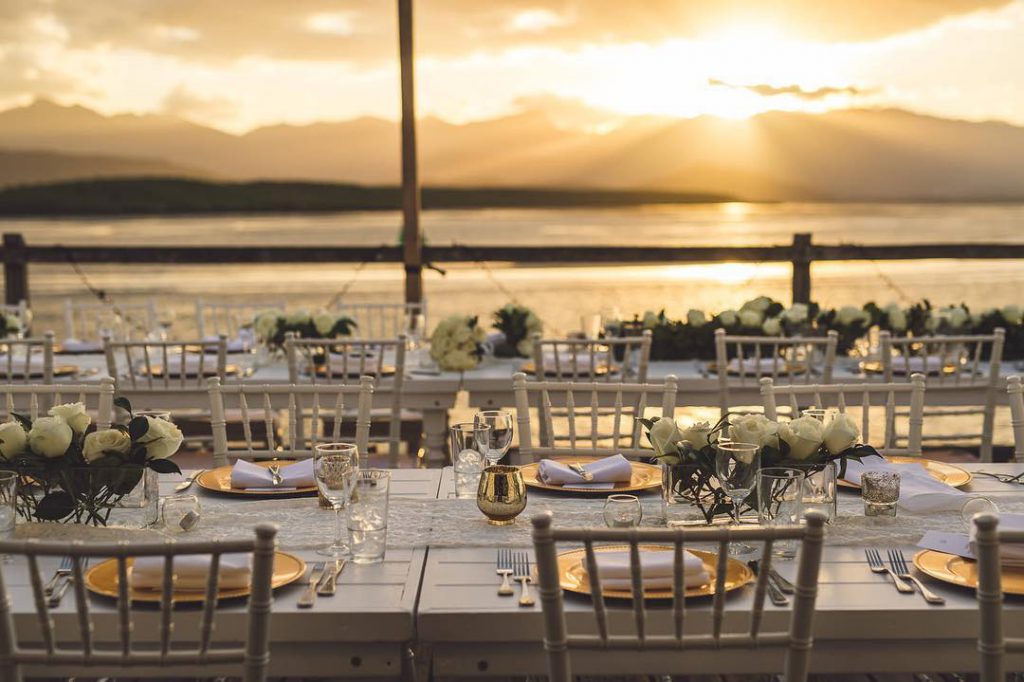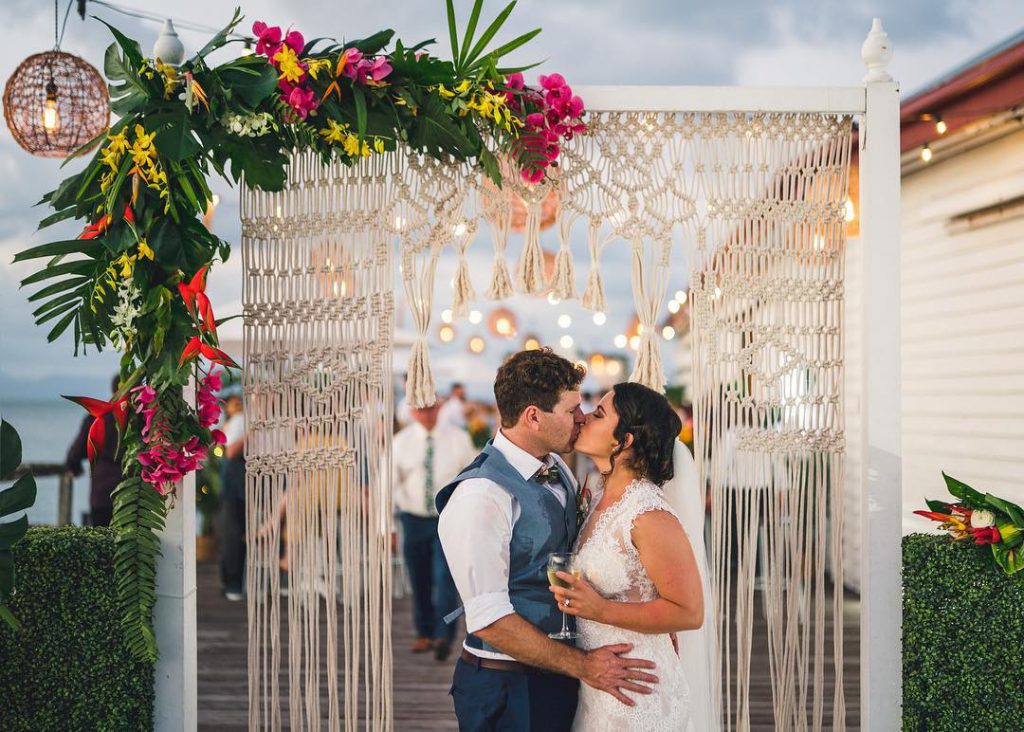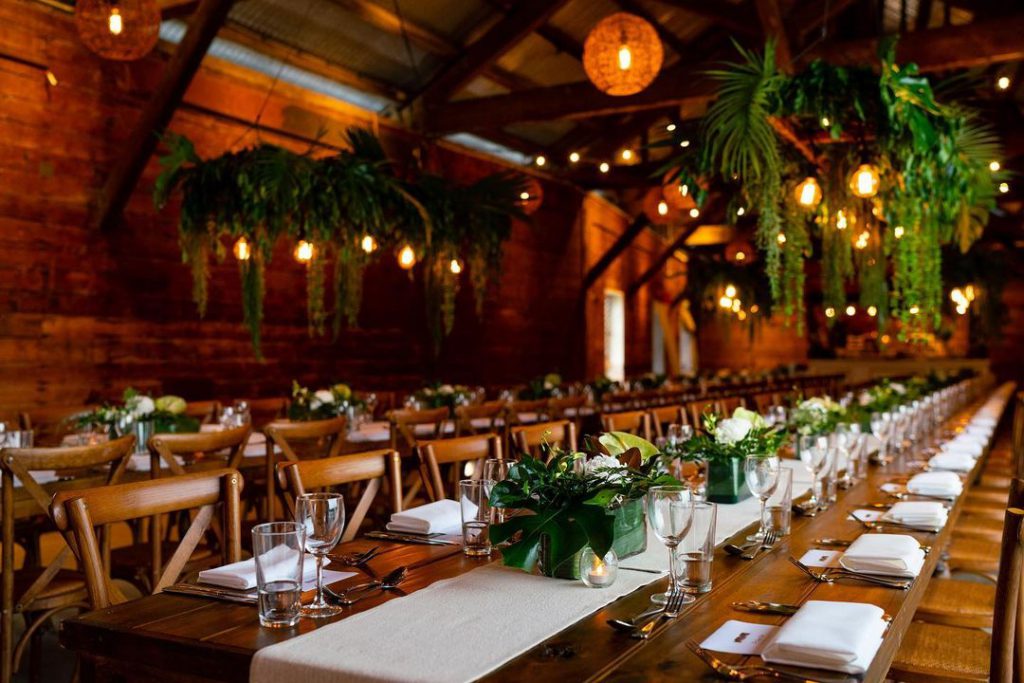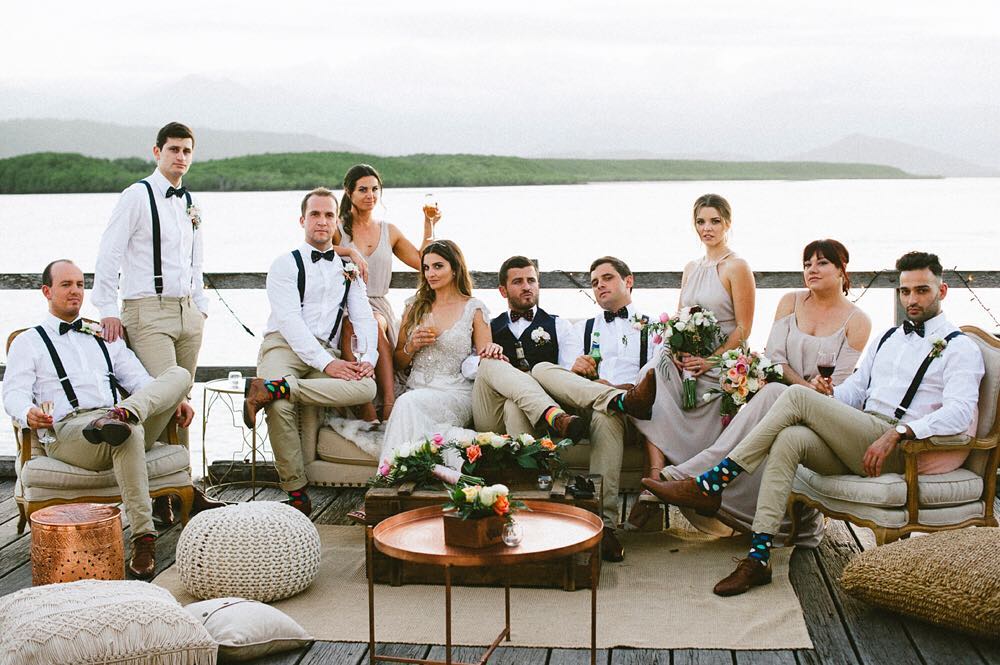 Located at Port Douglas, Sugar Wharf is enclosed with the serenity of a sea-side village. The historic building is listed as a heritage-venue was built in 1905. Known for its stunning view to Dickson Inlet and mountainous Daintree Rainforest, in fact, Sugar Wharf has become one of the iconic wedding venues in the region. With the capacity of a maximum of 200 persons seated at the beach and 160 people sitting-down at the indoor venue. As most of the part of Sugar Wharf is constructed from timber, the caterings mostly cook at a specific place with concrete. This waterfront ground was a private home and the owner's Shipwreck Museum. Now, it is managed as a historic event and wedding venue in Queensland. In brief, if you are looking for a waterfront stunning Cairns and Port Douglas wedding venue, Sugar Wharf will blow you away.
Pictures courtesy of @sugarwharf Instagram
Related: Best Venues for a Rustic Wedding in Brisbane
2. The Court House Hotel, a semi outdoor tropical Cairns and Port Douglas wedding venue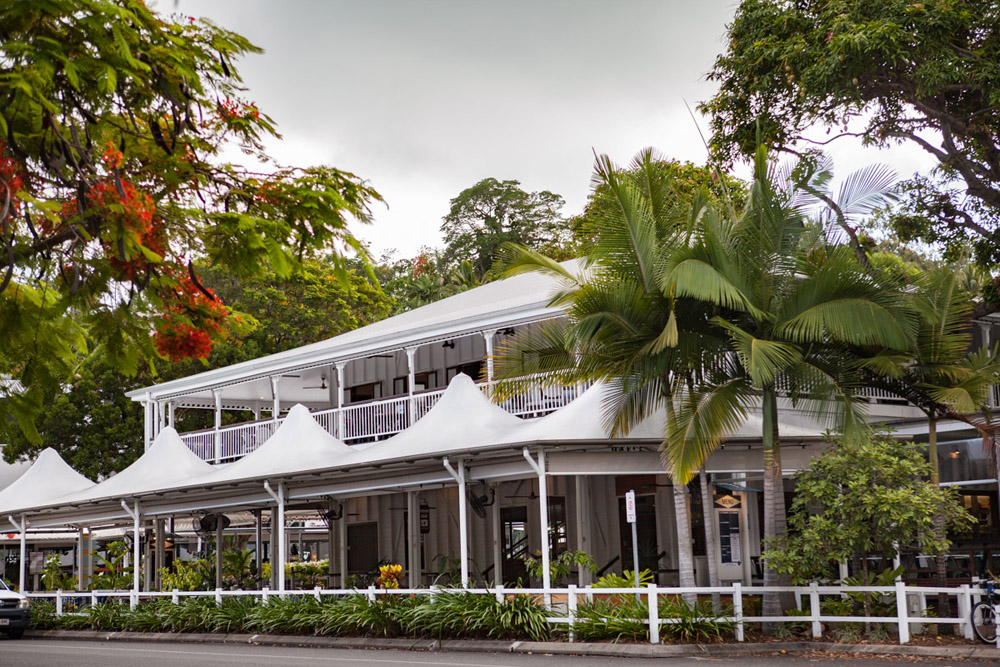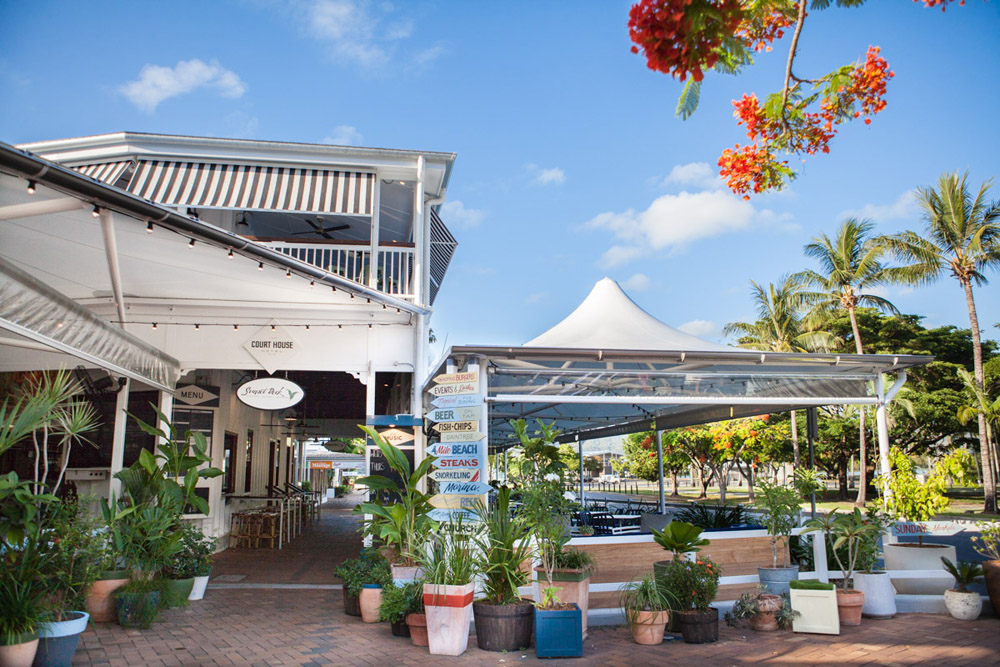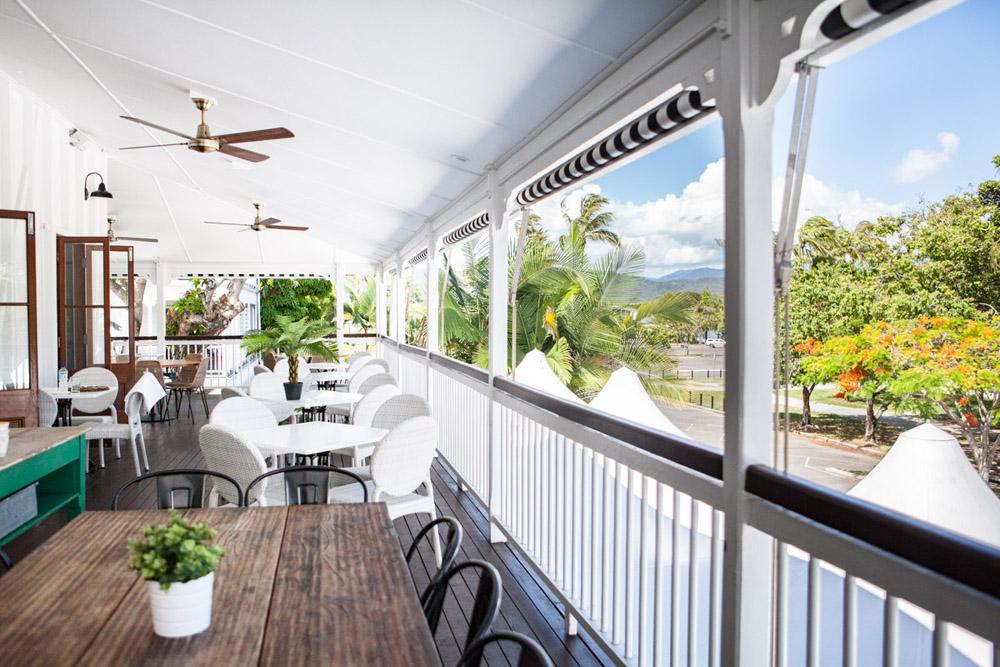 The Court House Hotel is a semi-outdoor tropical building located in Port Douglas. It overlooks the Anzac Park and the region Harbour. Though the Court House Hotel is the oldest pub in Port Douglas, the design has a dash of colorful tropical stylishness-makes it a laid-back setting for a wedding. The Court House Hotel has four different venues on the first floor that can be combined into space for 200 people. Separately, it can accommodate up to 60 people. There are two other semi-outdoor venues surrounded by a tropical garden. The hotel serves shared platters and canape for your event, but there are choices of dishes for your day. In other words, you will have an option for your meal style on your day.
Read also: Top Waterfront Wedding Venues in Sydney
3. Thala Beach Nature Reserve, a Cairns and Port Douglass wedding venue with unspoiled natural environment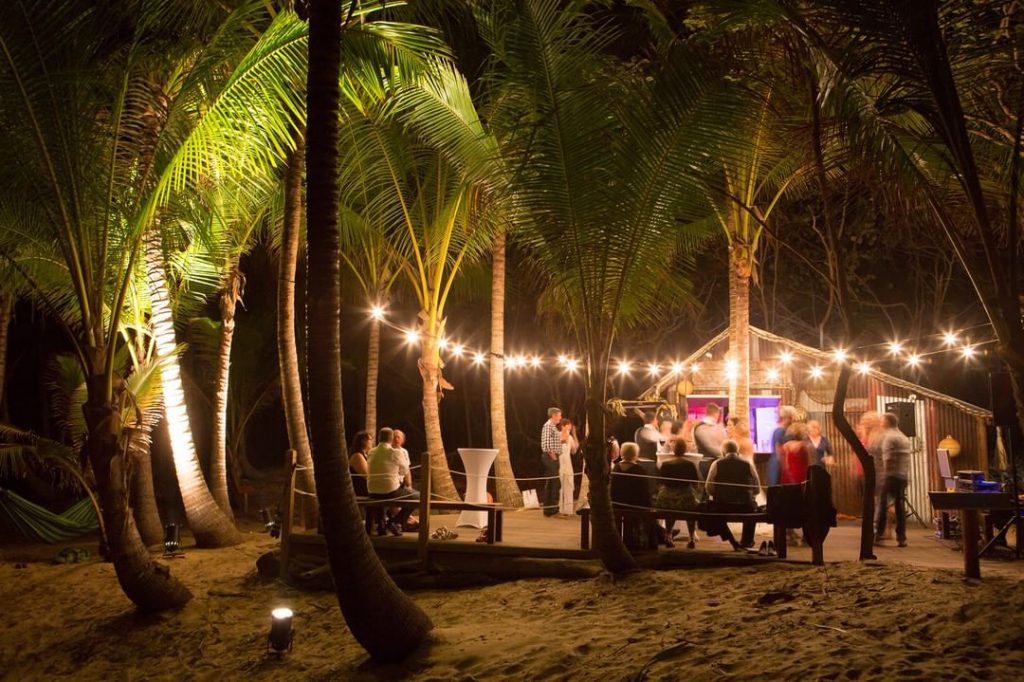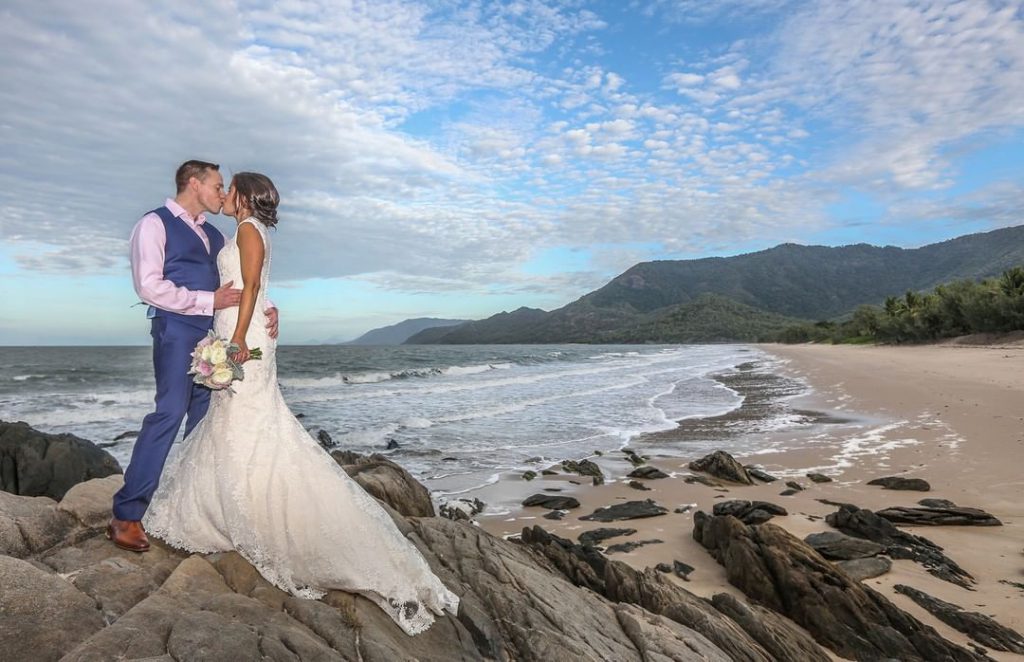 Situated 45 minutes from Cairns and 15 minutes from Port Douglas, Thala Beach Nature Reserve has an unspoiled natural environment. The relaxing nature reserve, in fact, offers a beach view with some wildlife. Choices of the menu are available to indulge the palate, and beverages packages will perfect the reception. Thala Beach Nature Reserve can accommodate up to 65 people. The family-owned retreat stands on 145 acres of native forest of North Queensland. Tie the knot under the wooden arbor with the calming ocean as your backdrop. The reserve has options of venues with different capacity and atmosphere. In other words, you can choose your own natural venue that suit your needs at Thala Beach.
Pictures courtesy of @thalabeach Instagram
Related: Beach and Ocean View Wedding Venues in Melbourne
4. St Mary By the Sea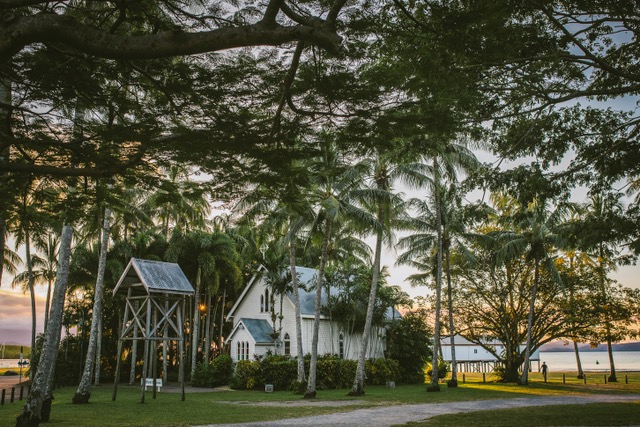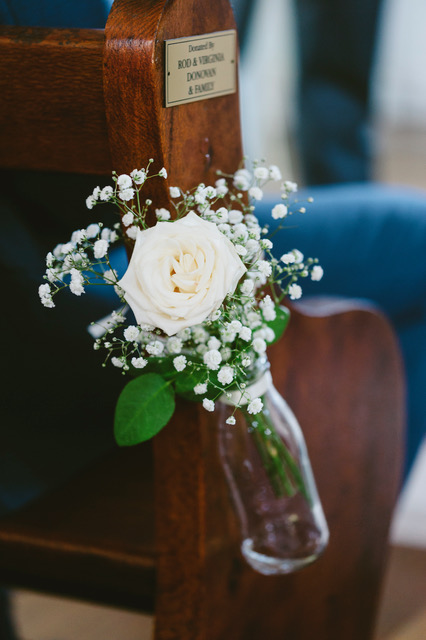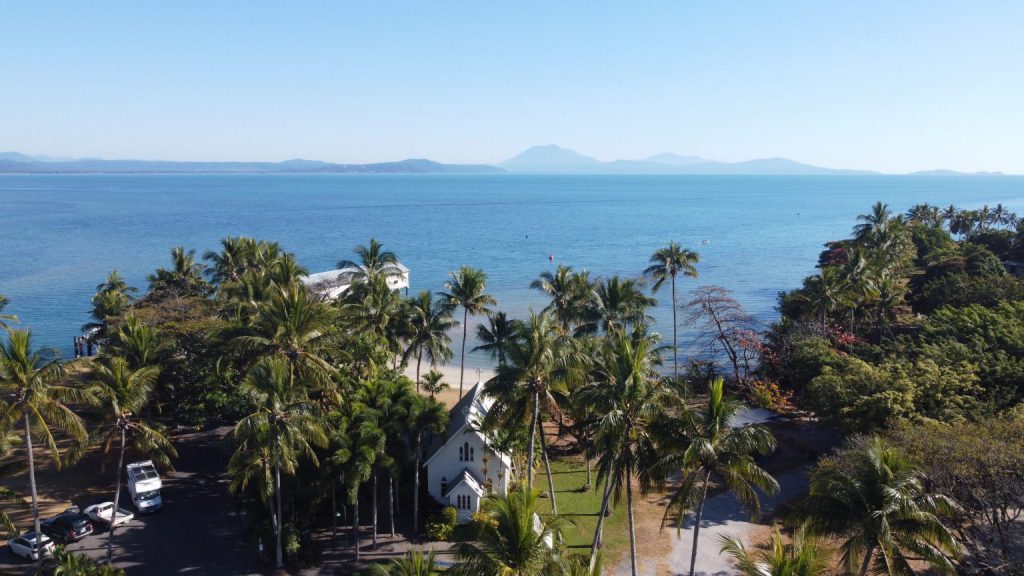 The denominational church is tucked away in the secluded beach of Port Douglas, North Queensland. The huge window of the church overlooks the stunning view of the Coral Sea and clad mountains. Built in the 1880s, this historic church has been renovated with a touch of modernity without removing the classic characters. St. Mary by the Sea can cater up to 100 guests and is perfect for a solemn wedding ceremony. There are many restaurants in proximity to the celebration. Wheelchair access is available. In fact, the blend of the classic interior, serene location, and beautiful beach view attract a couple to create their history at this Port Douglas church.
Related: Best Popular Blue Mountains Wedding Venues
5. Pullman Palm Cove Sea Temple Resort & Spa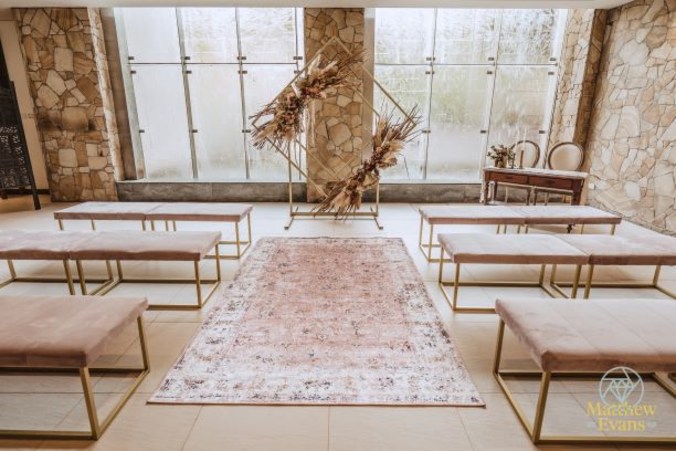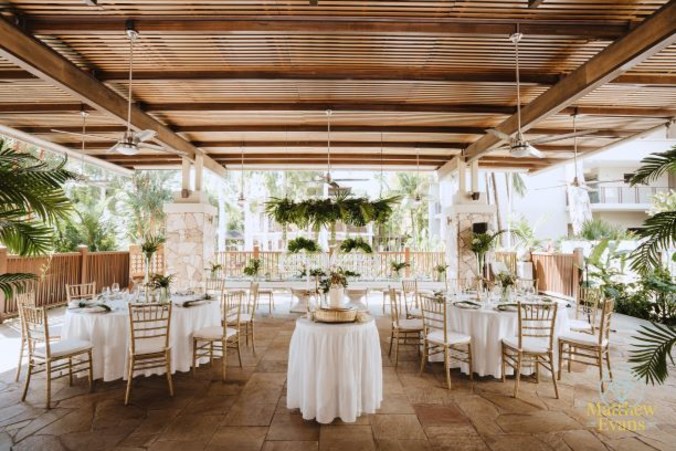 The five-star resort is located at Palm Cove, a by-the-sea village about 40-minute away from Port Douglas, North Queensland. This elegant tropical resort offers a myriad of wedding venues with distinct ambience and capacity, for example the Temple of Taste Restaurant and Lagoon bar. The resort can accommodate both indoor and outdoor weddings. Beaches, Pool-side, Lagoon Bar, the outdoor venues highlight the lure of Sunshine State: sunny weather. There are options of indoor and al-fresco venues such as the Melaleuca Room or the terrace of Temple of Taste Restaurant. The ground can accommodate up to 200 guests. In brief, for an elegant, immaculate service of a five-star resort, Pullman Palm Cove Sea Temple Resort & Spa ticks the boxes.
Photo courtesy of @pullmanpalmcove Instagram
Also read: Rustic Wedding Venue in Geelong
6. Cairns Colonial Club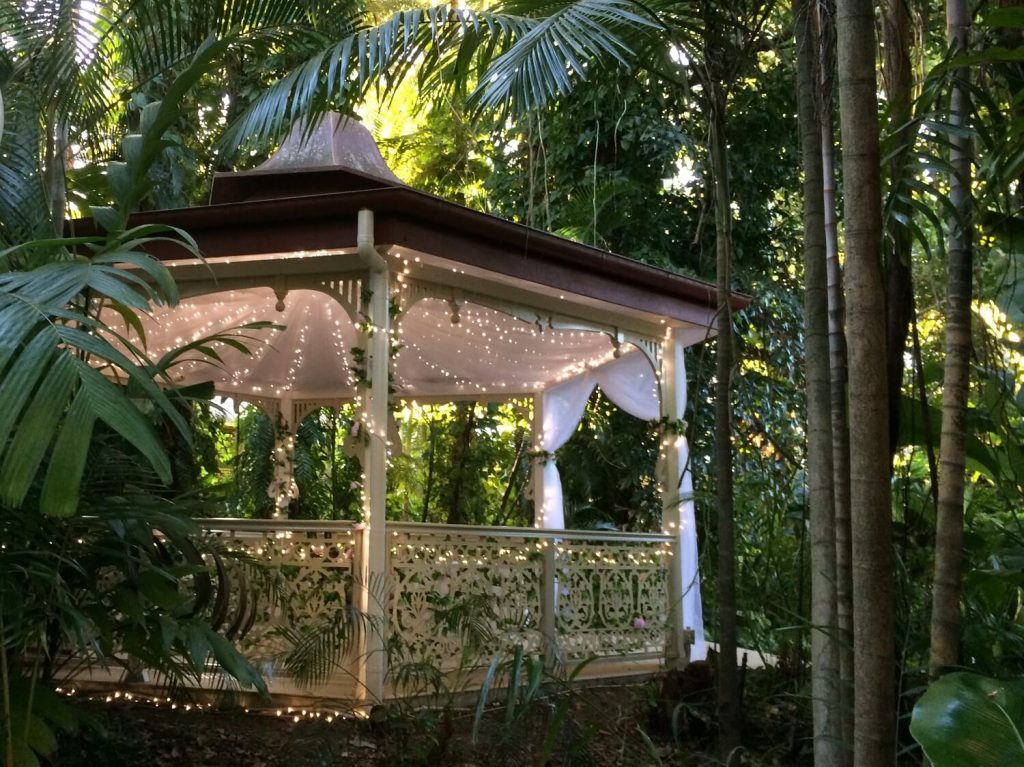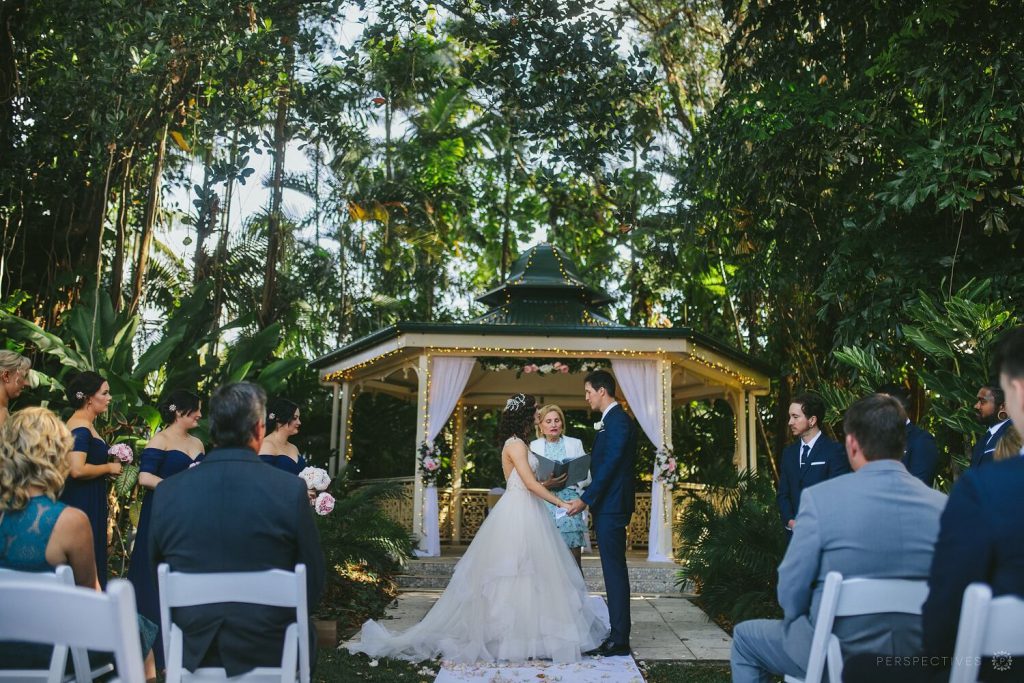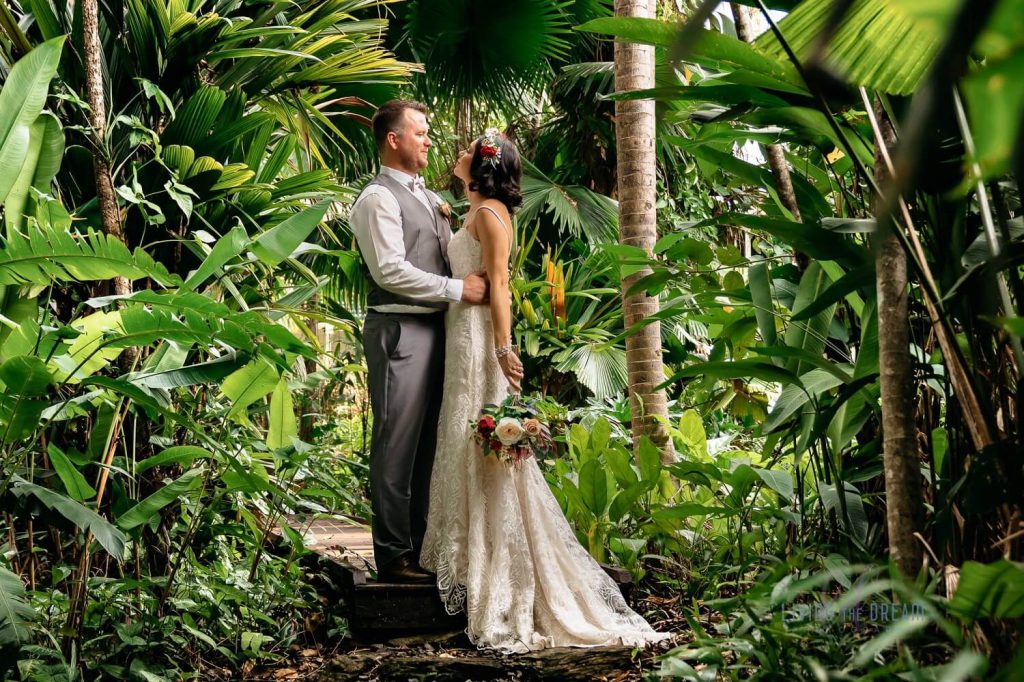 Built amid 11 acres of land, Cairns Colonial Club overlooks the lush tropical rainforest garden. The elegant and iconic heritage style place offers the serenity of tropical rainforest garden and lagoon pools surrounded by mountain backdrops. It is perfect for couples who are searching for a secluded venue in Queensland to tie the knot. It offers an innovative menu for the special day. Accommodating up to 220 people, Cairns Colonial Club has both indoor and outdoor venues. Lockhart Ballroom, for instance, or the luscious garden, each wedding ground has its magnet and capacity to suit your needs and style. In brief, you will find different beautiful venues at this place.
Photo courtesy of @cairnscolonialclubresort
Read also: Rustic Wedding Venues on The Mornington Peninsula
To sum up, the beauty of Queensland, including the Port Douglas lies on the unspoiled nature. The sunny weather accentuates the lure of the region. The indoor and outdoor wedding venues in the region are established for the couples who want to tie the knot with natural lighting amid the serenity. It is time to search for your ideal wedding venues in Queensland.   
Why Wedding in Cairns and Port Douglas?
Cairns and Port Douglas are chic coastal regions in Queensland dotted by beach resorts and cafes. Besides the unique ambiance, couples love this on-the-river city because of the weather. It is mostly sunny throughout the year.
What's More? 
Parties2Weddings is the largest Australian based Wedding Packages Platform for couples to plan & book their dream destination wedding. We connect couples to over 40,000 vendors across Melbourne, Sydney, Queensland to Bali.
Compare prices & book all wedding services on Parties2Weddings Marketplace
Compare prices and book all wedding services on Parties2Weddings Marketplace in 3 easy steps:
1. Select Location/Region
2. Chose the service
3. Chose the budget range.
Planning to celebrate in Bali?
Check our amazing Bali Wedding Packages &  Bali Experiences? Check our Amazing Deals & Options:
Parties2Weddings provides Wedding Concierge to help couples to browse fixed cost packages, shortlist the venues. and customize packages to meet special requirements.Above all, the professional team has great experience will help you to prepare for your big day.
Contact our Wedding Concierge, to help connect you to vendors for Photographers, DJ, Fireworks, Fire-dance,  then, fill in the Quote request/ Enquiry form here.