Classiest Family Friendly New Year Parties in Bali 2020
This is that time again when we wonder: where did the entire year go? December is usually the time for us to wonder about how fast time can fly and that so many unfulfilled resolutions. In retrospect, there are lots of things that we would've done differently. But by the end of the year doesn't have to spell doom and gloom. We can also see how far we have progressed throughout the year, with many accomplishments achieved along the way.
December is also the perfect time to make your resolutions for the next year. With 2019 running fast to its end, it is time to look forward to what 2020 can bring. It is even better to start 2020 with a bang, especially if you plan to do so in Bali. This island is the perfect place to celebrate the New Year with its many venues and options.
There is a growing misunderstanding that to enjoy a New Year's Eve party in Bali, you must go to one of those beach clubs, especially the ones in Canggu. If you love that kind of event, more power to you. But if you love something different, fret not, there are lots of other options available. Many hotels, resorts, and restaurants that offer wonderful packages. Here are some of them.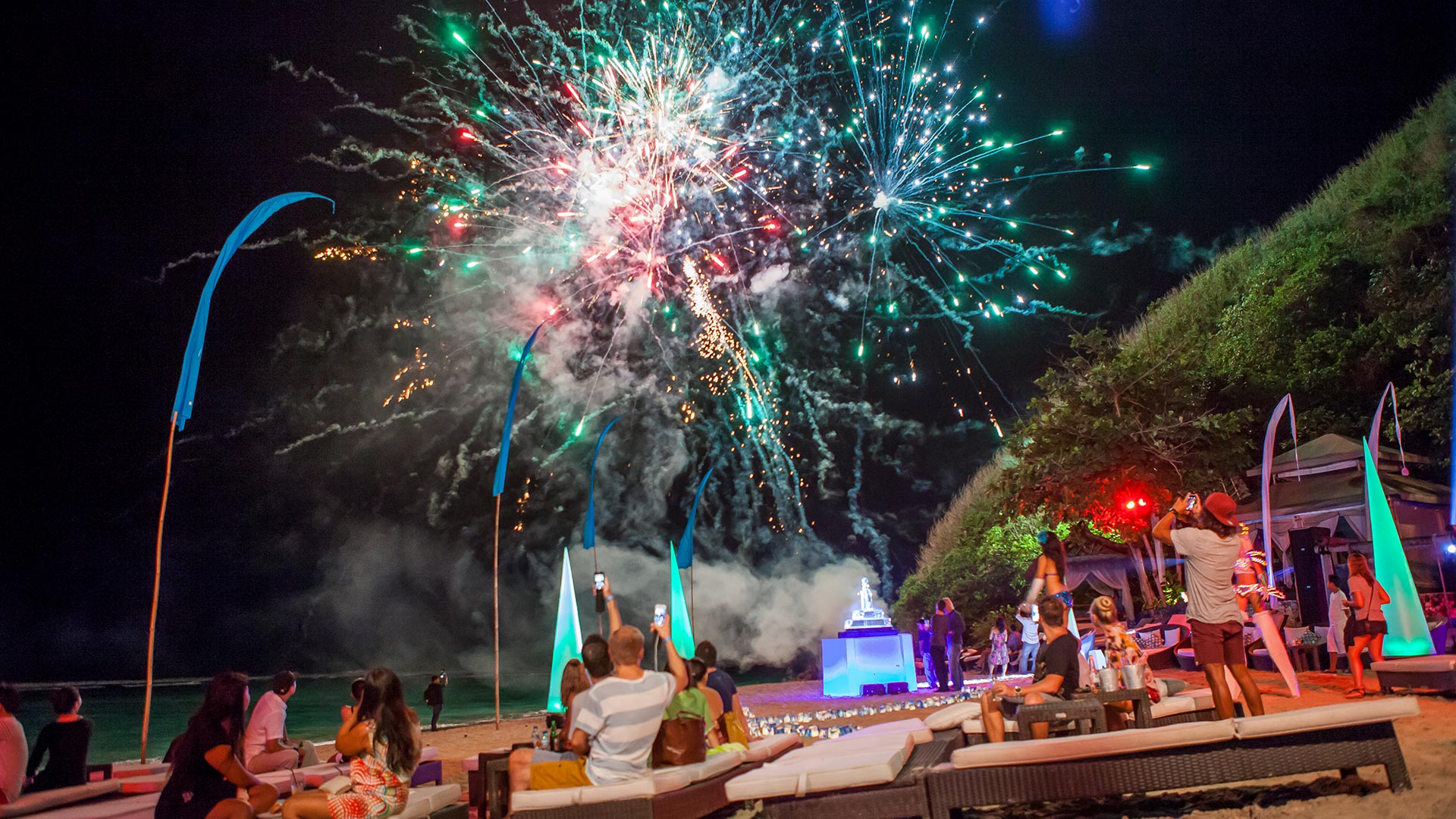 Karma Kandara
Karma Group, the parent company of Karma Kandara, has a tradition of offering 12 Days of Karma. It is their unique way to celebrate the festive season that encompasses Christmas and New Year. This program begins at 23rd December and will be going on until the 3rd of January. This is a package for the whole family, so if you plan to enjoy New Years' Eve in Bali with the loved ones, including your kids, this can be a great option.
During the program, there will be lots of fun activities for everyone. It's not only about parties and pampering yourself, 12 Days of Karma also lets you help people. Your kids can learn a lot of things such as Balinese culture, art and crafts, cooking and many more in fun ways.
As for the New Year party itself, you can enjoy the performance of international guest DJs. This year, they will have John Sa Trixza (Ibiza), Pete Gooding (UK), Silicone Soul (UK). It will be merrier with the performance of the dance troupe, acrobat, and circus!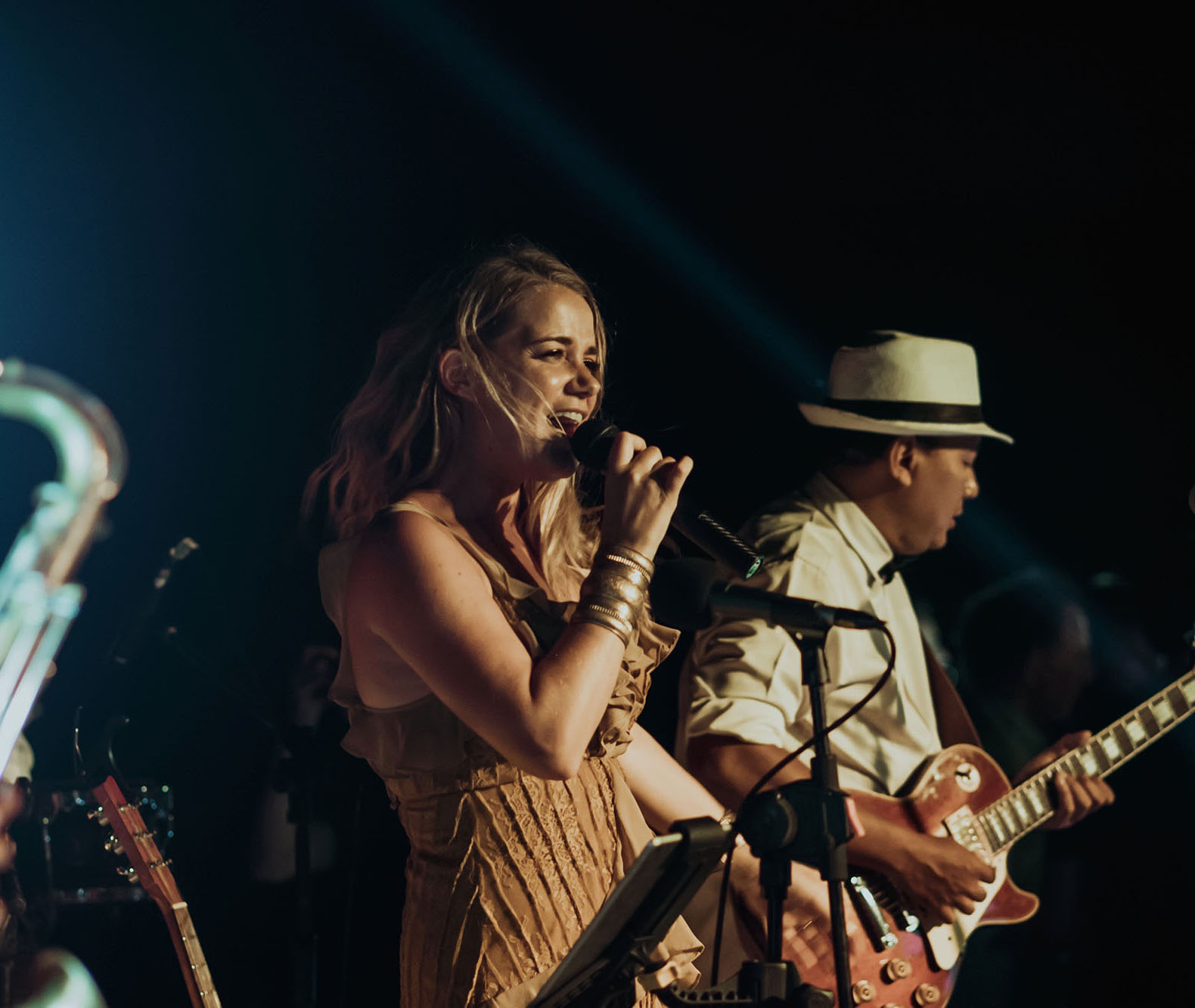 Alila Seminyak
For those who wish to celebrate the festive season in a more elegant way, Alila might have the right answer. They have prepared a whole range of packages for every member of the family. You can enjoy scrumptious brunches during Christmas and New Year. You can also enjoy a 4-course Coastal Christmas dinner at Alila's Seasalt restaurant. There are also special cocktail created by their in-house mixologists. And while you enjoy your food, you can enjoy the calming voice of Lydia Rose. Santa might also pay a visit to give kids presents.
For the New Years' Eve itself, the party is organized in two venues; Seasalt Restaurant and beach Bar. Enjoy a sparkling night at the famous restaurant with delicious a 4-course set menu, crafted specially for this occasion by the chef. All while you enjoy the soothing songs from Leanna Rachel and the jazz band.
At the Beach Bar, the party vibe is even more apparent. While Lydia Rose will sing jazzy tunes for you after the sunset, the party would then carry on when DJ Sammy Sax takes the stage. The open air Countdown Party will reach its apex with the clock hits 12 and the year change. Enjoy a spectacular firework show to start the New Year with a perfect bang.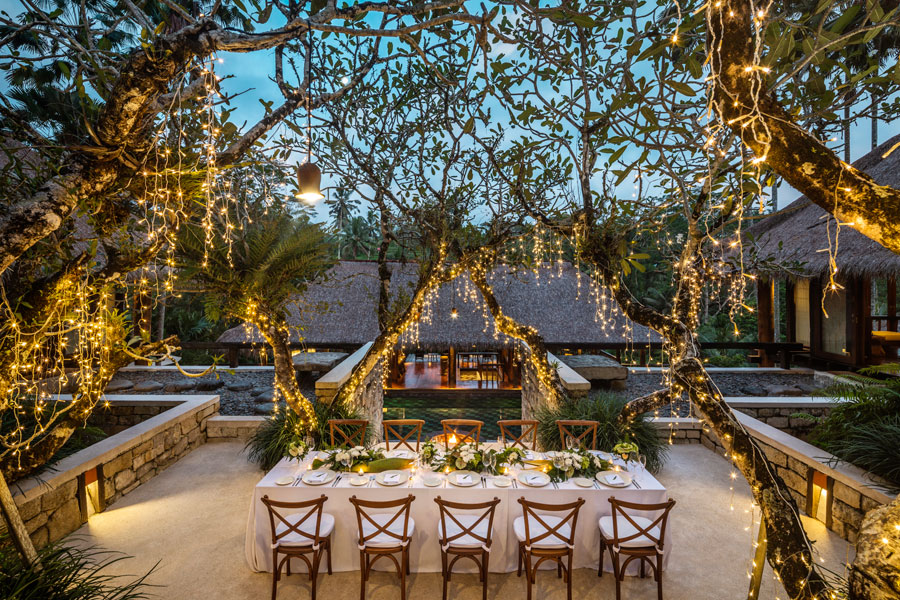 COMO Shambala
COMO is a luxury retreat that combines holistic wellness with modern, state of the art facilities and accommodation. Staying in one of its villas will rejuvenate your body and mind entirely. So, what is this wellness-centered resort offers for the New Year's celebration? Well, for one, they have the COMO Gift that will get you special festive rates, $100 food coupons, and daily breakfast.
They also have a comprehensive festive schedule, filled with exciting activities and fine dining for all ages. They put an emphasis on brunch, with eclectic a la carte menu, both local and international. While you enjoy the brunch, you can hear the Balinese gamelan orchestra serenading you. In the background, local girls practicing the traditional dance.
For the New Year's Eve dinner, you can enjoy healthy, delicious food prepared specially by the chef. King prawns, Wagyu Sirloin, cauliflower soup, grilled stockyard, or seared salmon are available. Prepare to be enchanted by the magical kecak dance performance at the sunset which is then followed by live acoustic band all the way to the New Year.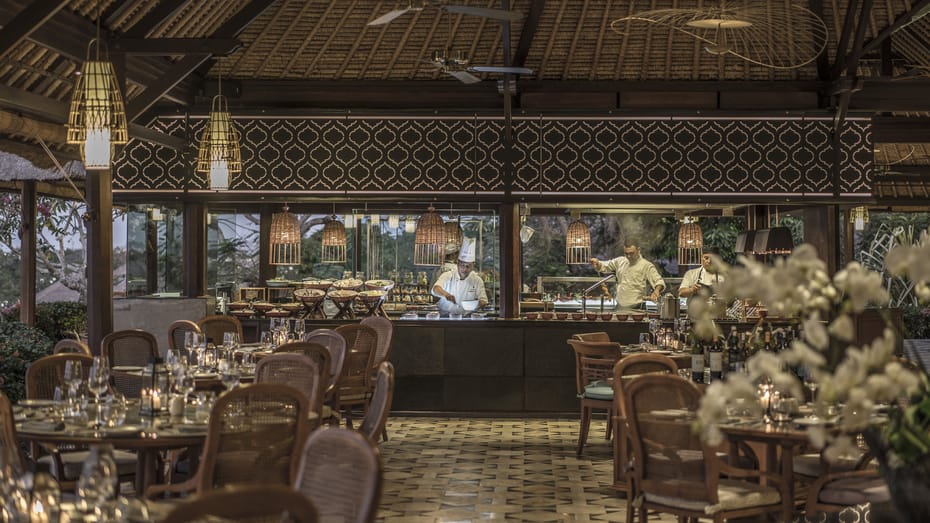 Four Seasons Jimbaran Bay
Jimbaran Bay is one of the most stunning areas in all of Bali. It is known for its lavish accommodation, stunning views, and culinary delights. This year, Four Seasons Jimbaran Bay prepares a classy dinner. Rest assured, it won't be just your regular dining experience. It will be a gastronomy adventure to appease your curious palates.
Head to their ever popular beach club; The Sundara. The dinner here features no less than an eight-course degustation menu, created by their Executive Chef Phillip Taylor and Made Adijaya, Chef de Cuisine of Sundara. Still on New Year's Eve, the Taman Wantilan Restaurant has a different offer. Here, you can enjoy a five-course dinner. The most spectacular about this dining experience is that it is an interactive dining experience where the chef will show their skills and cooking process, course by course. There are of course live entertainment and children buffet too.
After dinner, you would want to go to Coconut Grove. Here you can enjoy a selection of side shows, live music, and DJ performance for an authentic party vibe. You can also enjoy the fireworks show when 2020 kicks on.
As a general note, New Years' Eve is an extremely busy time for Bali, especially in the touristy areas. Unless you stay on the hotels or resorts where you dine, you would have to prepare your return transport to your hotel. Prepare for a mayhem on the street after midnight. You will see thousands of motorcycles flooding the streets of Bali. Transporting by car is practically impossible during this time. You can wait till the chaos ends or just walk back to your hotel, like many other people do.