Romantic Anniversary Ideas in Bali
A Wedding Anniversary is always a special moment for everyone. Therefore, it comes with no surprise that many married couples will plan all the Romantic Anniversary Ideas with their spouse to celebrate their love and commitment. Nothing can beat a nice private fine dining for your Anniversary Celebration.
If you happen to stay in Bali surprise your spouse with a bountiful Anniversary Ideas by taking them to these fine places.
Anniversary Ideas in the Middle of Forest
Bale Bengong in Ubud offers beautiful private dining in the middle of the jungle. No one else around will disturb your Romantic Anniversary Ideas. Of course, except for the attentive and friendly waiter that will help you to make your Anniversary Ideas run so smoothly. Not to mention, all the privacies are granted.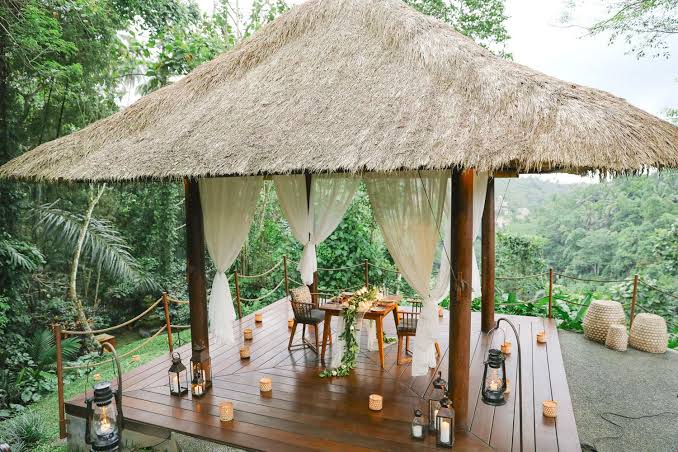 This romantic restaurant is secluded and far from all the noises of the city, in the courtyard of Alila Ubud. The open-air cabana is surrounded by lush greenery, where you will be seated in a traditional wooden hut completed with drapes on the sides. You will be spoiled with the stunning view and not to mention the menu is exceptional too!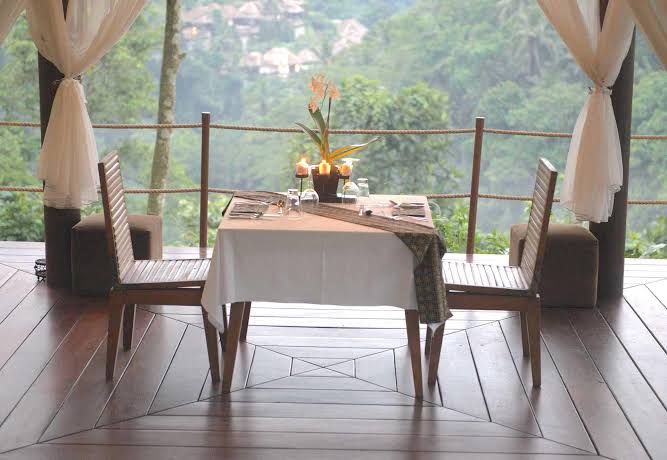 Surprise your spouse for a Wedding Anniversary with romantic music while enjoying your dinner. You only need to ask for it and the Bale Bengong restaurant will provide it for you. Bale Bengong is located in Desa Melinggih Kelod, Payangan, Gianyar. With its wonderful services offered, Bale Bengong is one of the best places for your Anniversary Celebration.
Romantic Anniversary Ideas by the River
Candles are often associated with romantic dinner, and you can have your Romantic Anniversary Ideas come true at the Swept Away Restaurant. It is located right by the Ayung River where you can enjoy fine dining illuminated with 100 candles around you. a generous amount of flower petals will be spread around the river stones to add the romance to your Anniversary Celebration.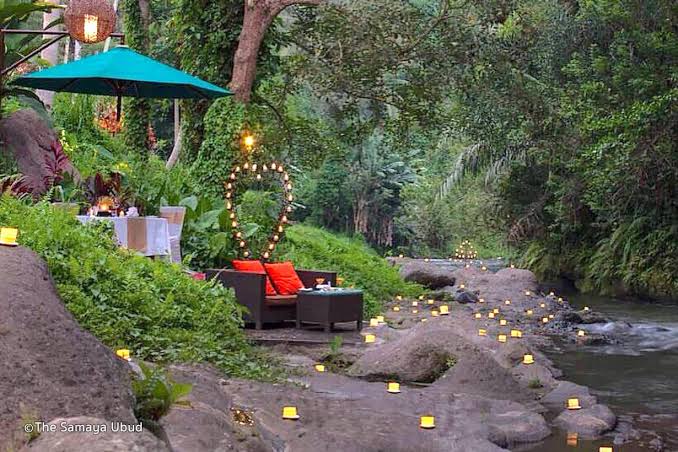 When the sun starts to set, you will be seated at an outdoor private table on a heart-shaped flooring. In this table, you can enjoy your meal accompanied by the natural atmosphere and the sound of the river nearby.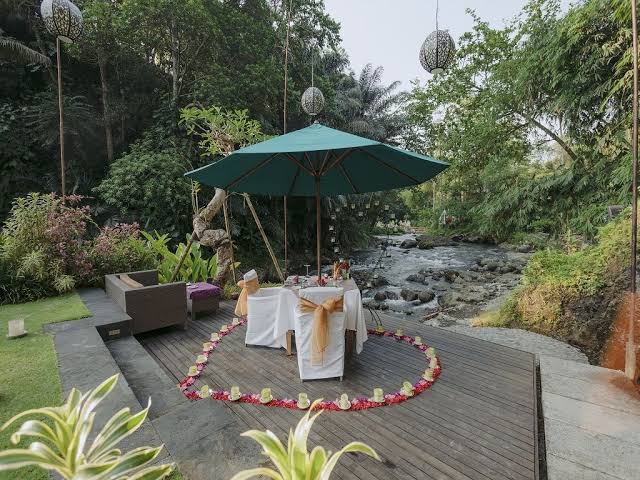 During your Wedding Anniversary dinner, you will be served with a warm and friendly waiter with a six-course meal. The delicious foods combined with a romantic atmosphere will definitely make you Anniversary Ideas one to remember.
Anniversary Ideas Atop of the Cliff
Tirtha Dining in Pecatu offers a stunning private dining table on top of the Uluwatu cliff which perfects for your Anniversary Celebration. The private table is located on a floating platform in the middle of the pool, overlooking the Indian Ocean. Meanwhile, the candles around your table will make the atmosphere even more romantic.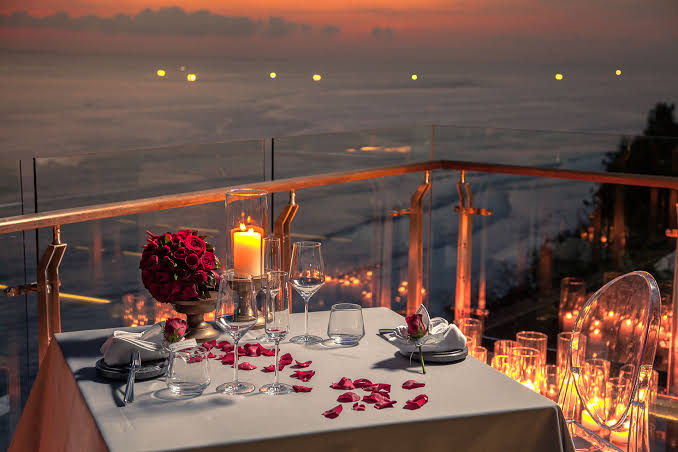 For a special occasion like a Wedding Anniversary dinner, you can also order a flower bouquet or a personalized cake. It is a calm and relaxing fine dining far from busy city life. Therefore, you will be able to enjoy your gourmet meal away from all the stress and busy daily life.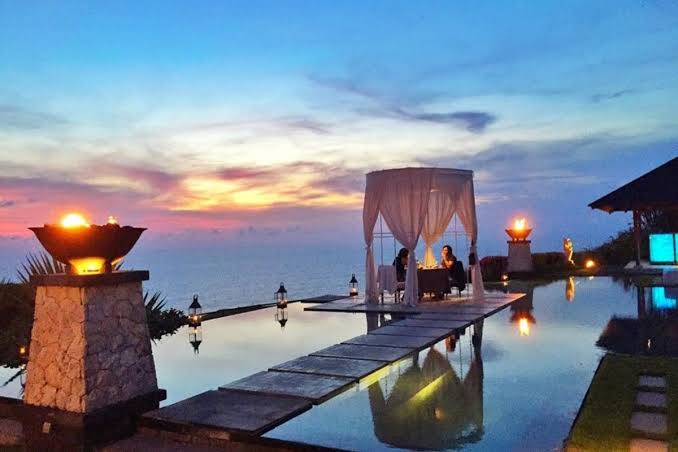 Romantic Anniversary Ideas at Metis Bali
Metis Bali is one of the best restaurants in Seminyak where you can have a fine Wedding Anniversary dinner. The restaurant offers French-Mediterranean cuisine with selections of the finest menu. In addition to the mouth-watering and beautiful menu, the restaurant also features a wide collection of wines from around the world, making it a perfect place to make your Romantic Anniversary Ideas come true.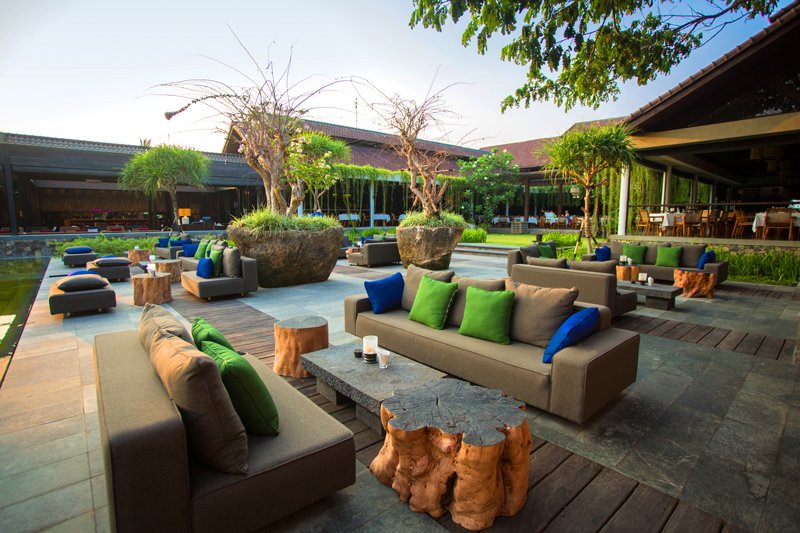 If you want to enjoy a more natural and scenic view, you can go to the terrace and veranda overlooking the rice fields while enjoying a cocktail. In addition to this natural view, you can also enjoy various works of art presented in this restaurant, considering that it also has a gallery that displays various traditional and modern Balinese art.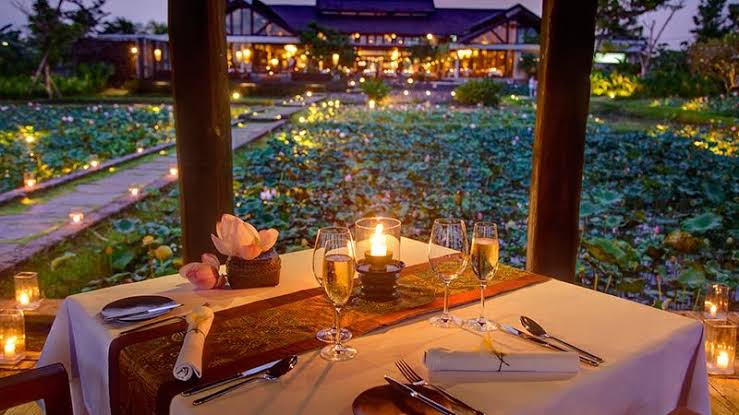 Another stunning private fine Wedding Anniversary dinner you need to try in Ubud is the Dalem Segara Temple. Since it takes place inside the temple area, you have to wear a traditional sarong as a symbol for decency, considering that you will be entering a sacred place.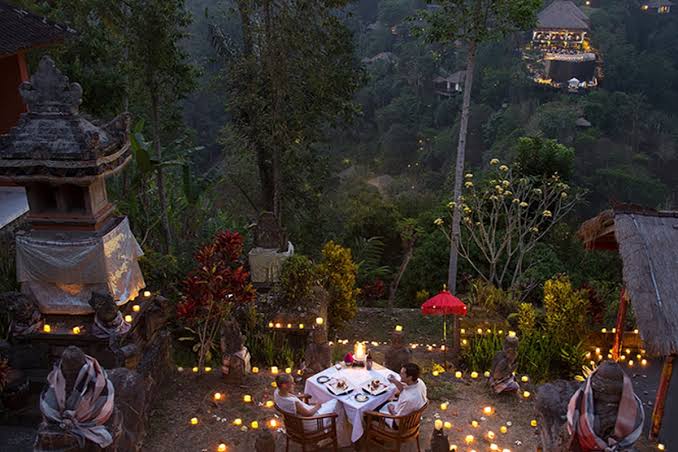 In this restaurant, you can enjoy a wonderful four-course meal in an outdoor table overlooking the valley. A stunning view of lush greenery illuminated with gleaming torches will create a magical and romantic Anniversary Celebration.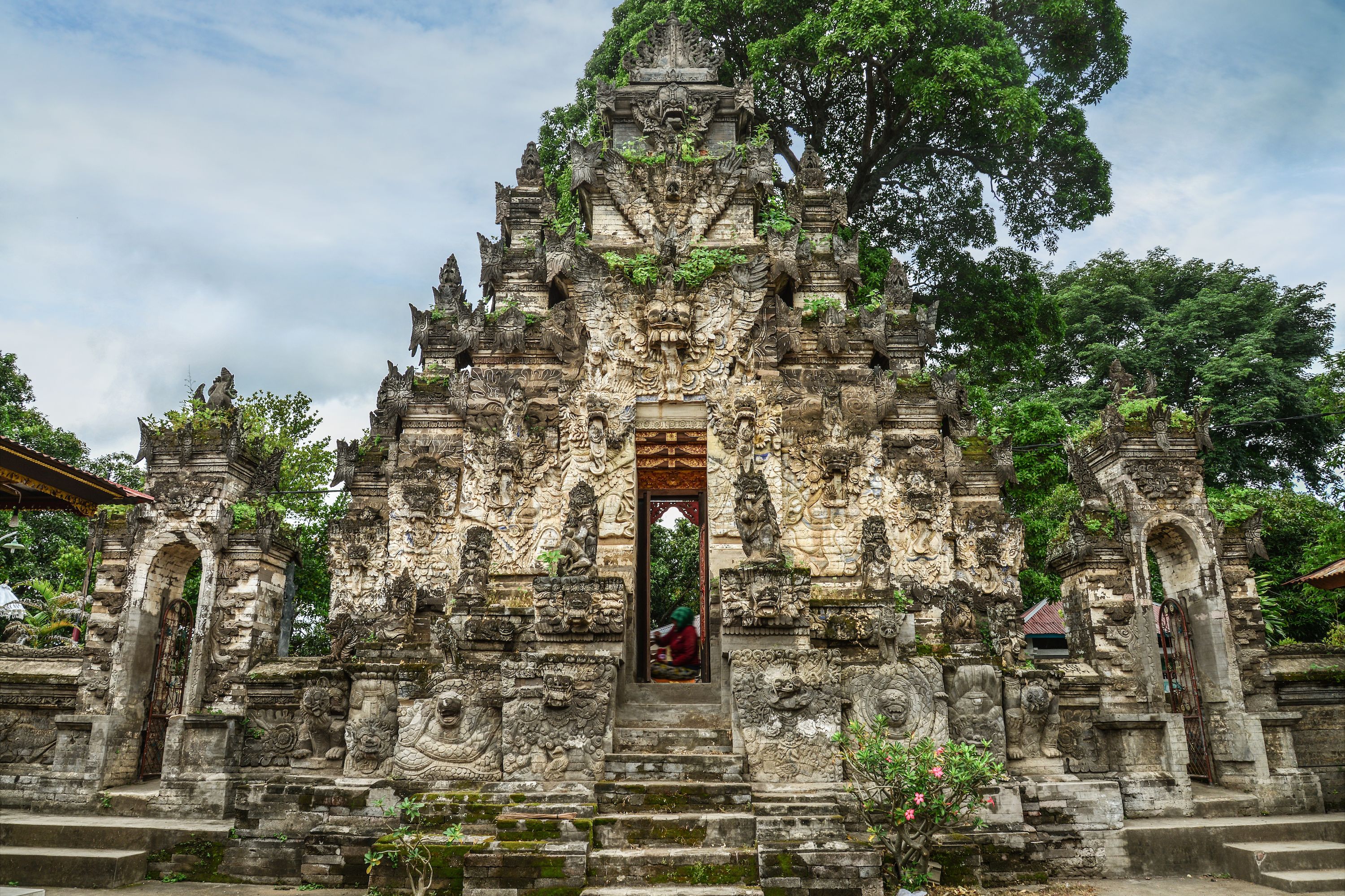 The restaurant offers a variety of Indonesian cuisine and various choices of wine. Once you finished your meal, you will be guided to meet a local priest which will help you with a solemn ceremony as a gratitude to the deity and to give the couple blessing for a happier future.
Romantic Anniversary Ideas at the Jungle Treetop
La View Restaurant is a nice place to celebrate your Wedding Anniversary if you love the view of a tropical jungle. The table will place at a platform placed high above the Ayung River Valley. The lush green jungle offers a stunning view from above, and the beautiful sounds of birds around you create a calming and tranquil atmosphere. What a stunning Romantic Anniversary Ideas!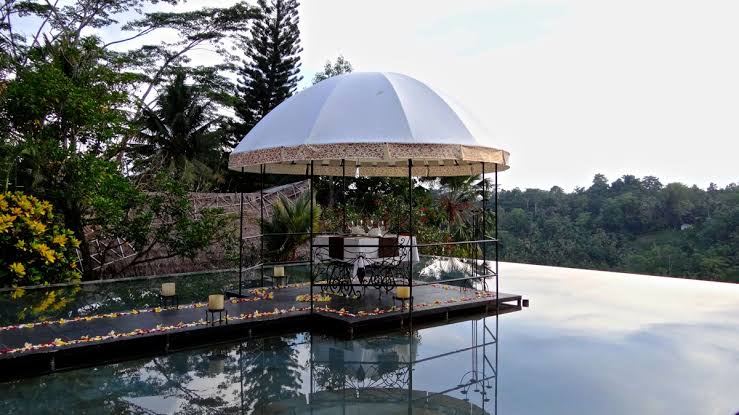 If you are afraid of heights, though, you can pick the floating deck instead, where the table will be placed on a floating deck on a pool. But don't worry, it also offers a stunning view of the lush jungle.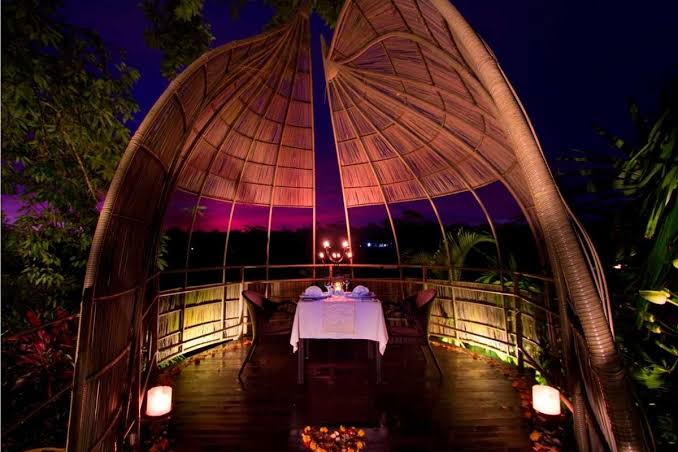 This restaurant serves a delicious five-course menu you can enjoy with your loved one. The chef is not only creating a delicious meal, but they also make a beautiful presentation to enhance your romantic dining experience.
Anniversary Ideas Under the Moonlight
Another wonderful Anniversary Ideas you can get is served in the Wantilan Agung Restaurant. It offers a quiet romantic dinner overlooking the sea under the moonlight. Instead of having fine dining on a table, you will be seated at an antique bed placed outdoors surrounded by the candlelight. A generous amount of flowers will adorn on the sand to enhance the romantic atmosphere.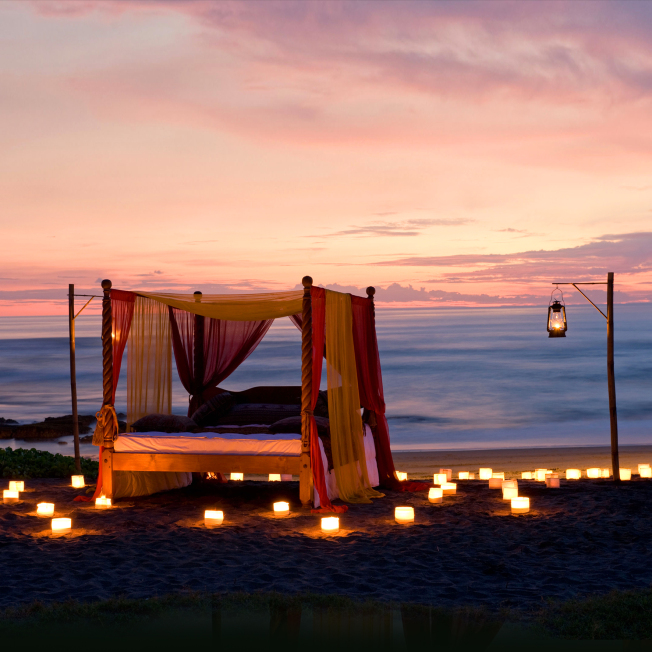 The restaurant offers a wide variety of menu you can choose from. It has traditional Balinese, Javanese, and Chinese cuisine, as well as a gourmet continental menu. Whatever you are craving for, this restaurant will offer top-notch cuisine.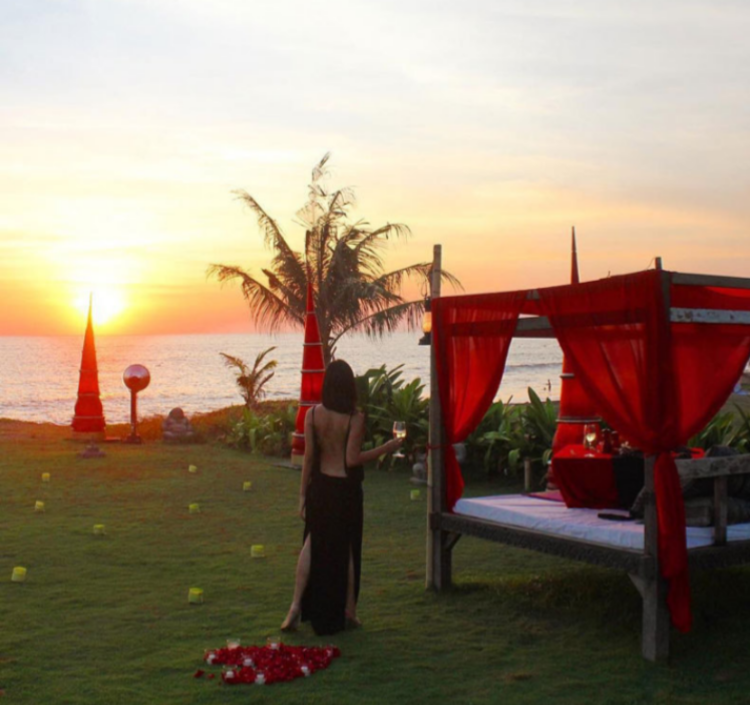 Those are some of the best restaurants in Bali that offers private fine dining services. With this service, you can have an unforgettable romantic wedding anniversary with your loved one. Considering that you will not only get delicious foods but also a stunning view and atmosphere.
What's More? 
Parties2Weddings is the largest Australian based Wedding Packages Platform for couples to plan & book their dream destination wedding in Asia. We connect couples to over 40,000 vendors across Melbourne, Sydney, Queensland to Bali.
Planning to celebrate in Bali? – Check our amazing
Bali Wedding Packages &  Bali Experiences? Check our Amazing Deals & Options:
Parties2Weddings provides Wedding Concierge to help couples to browse fixed cost packages, shortlist the venues. and customize packages to meet special requirements. The professional team has great experience will help you to prepare for your big day.
Contact our Wedding Concierge, to help connect you to vendors for Photographers, DJ, Fireworks, Fire-dance, etc. Fill in the Quote request/ Enquiry form here.