Jessica and Chintan – Real  Wedding
Jessica and Chintan hail from Portland but had a huge traditional wedding in India. After they came back home, they decided to have a small and intimate civil ceremony at the courthouse and in a donut shop! Read Jessica and Chintan's real wedding story below.
The Story
They met seven years ago at a nightclub in Portland which no longer exists. Fittingly enough, by chance they had taken a photo on the night they met. During the pedicab tour after their American wedding, they re-created the same pose and photo from seven years prior.
The Proposal
A few weeks after returning from India where Jessica met Chintan's family, it was nearly Valentine's Day. He had his brother send the ingredients for Jessica's favorite Indian food, street-style pizza. In India, you often have to offer bribes to get what you want. He said the pizza ingredients was her "bribe" if she would let him be her husband. (Technically, She was proposed to with Amul cheese—although there was a ring, too).
The Gown
Jessica initially wanted something short and simple. However, in her husband's community, all-white is reserved for widows. The choice to have a couture gown custom made was a process of elimination. There were no dresses she liked, particularly with accent colours.  A big fan of Zuhair Murad's designs, but nothing was available that was "just right." Going with a custom gown was the only way to get what she wanted, although "what she wanted" drastically changed in the year-long process.
The style for the wedding day
For their American wedding, just a few weeks following the large Indian wedding, they wanted something small and simple with just friends. Since neither of them are Christian, the idea of a church wedding was already out. There's always been something sweet and romantic about the notion of getting married at the courthouse. The day was informal, fun, and simple, which is just what they needed after spending a month in India.

Any advice for fellow brides to be?

Prioritize making time to spend with just your husband on your wedding day! After all, that's what it's really about.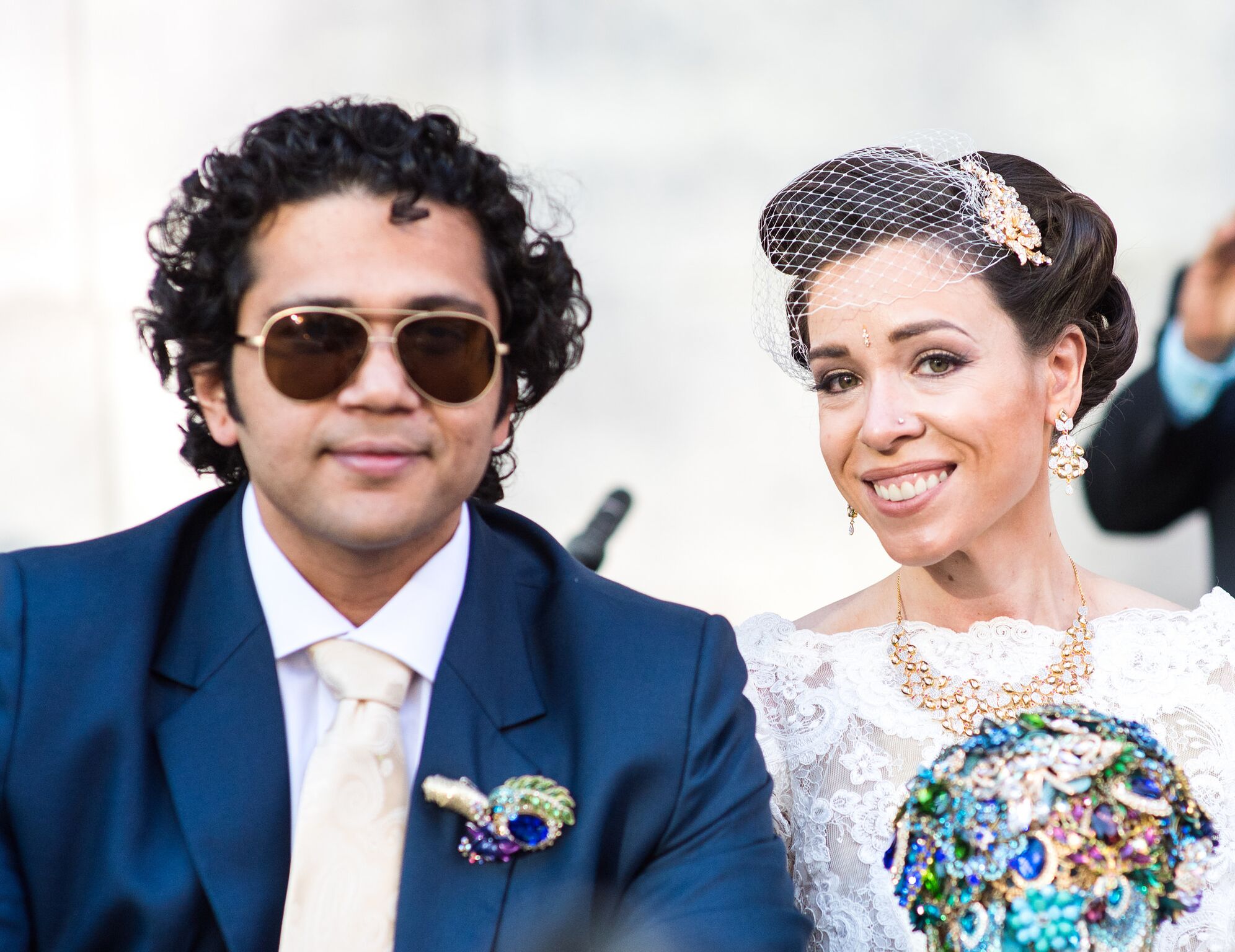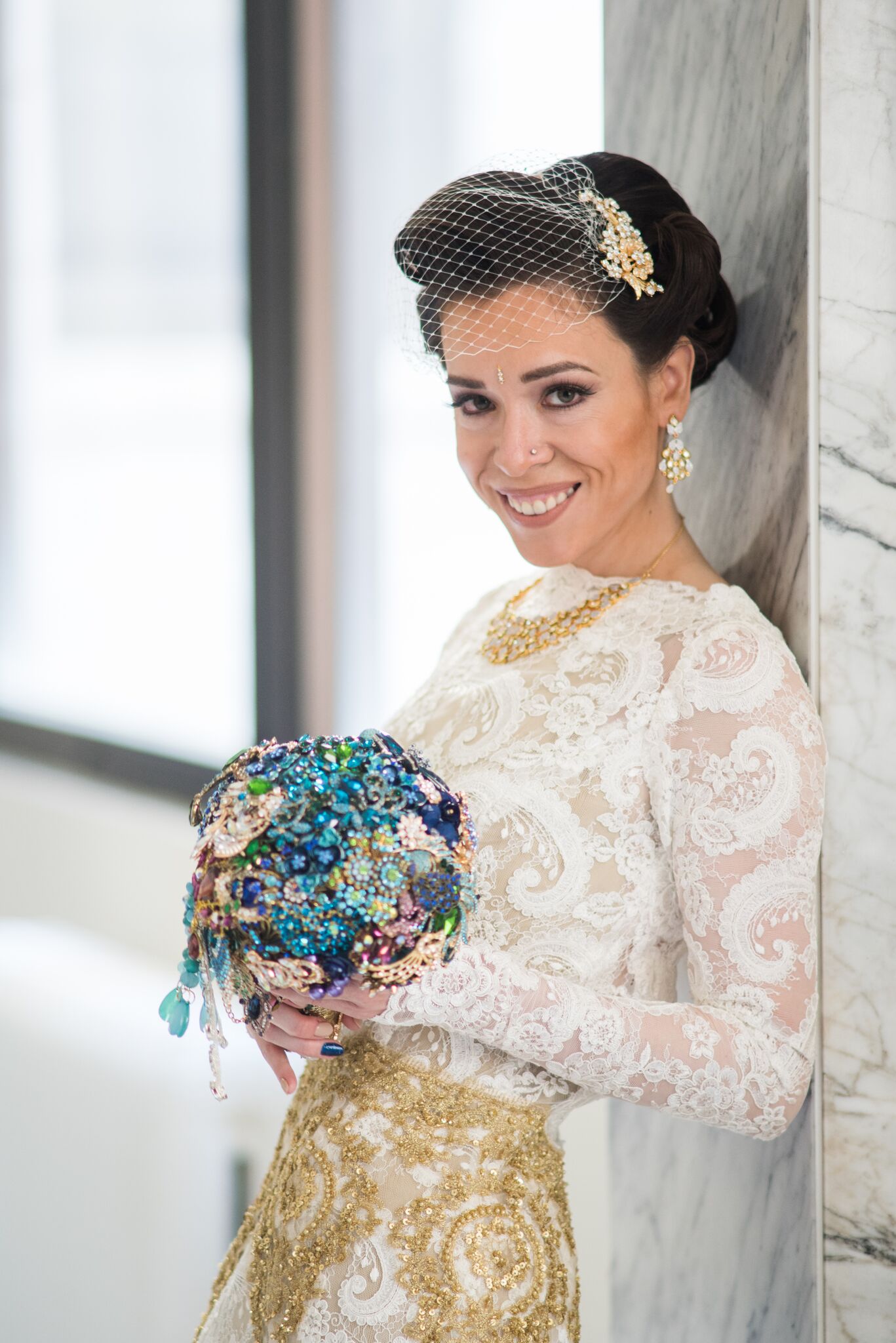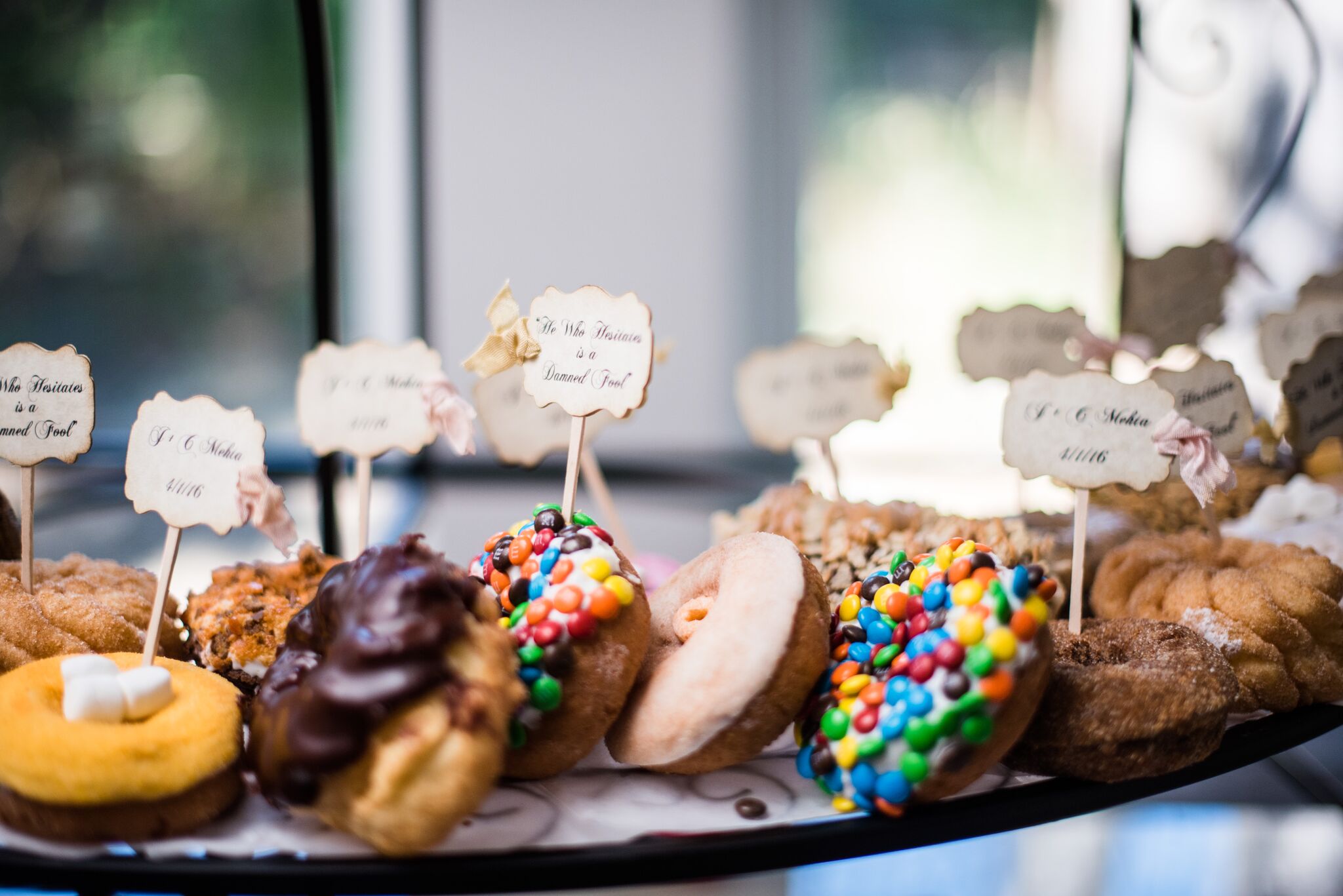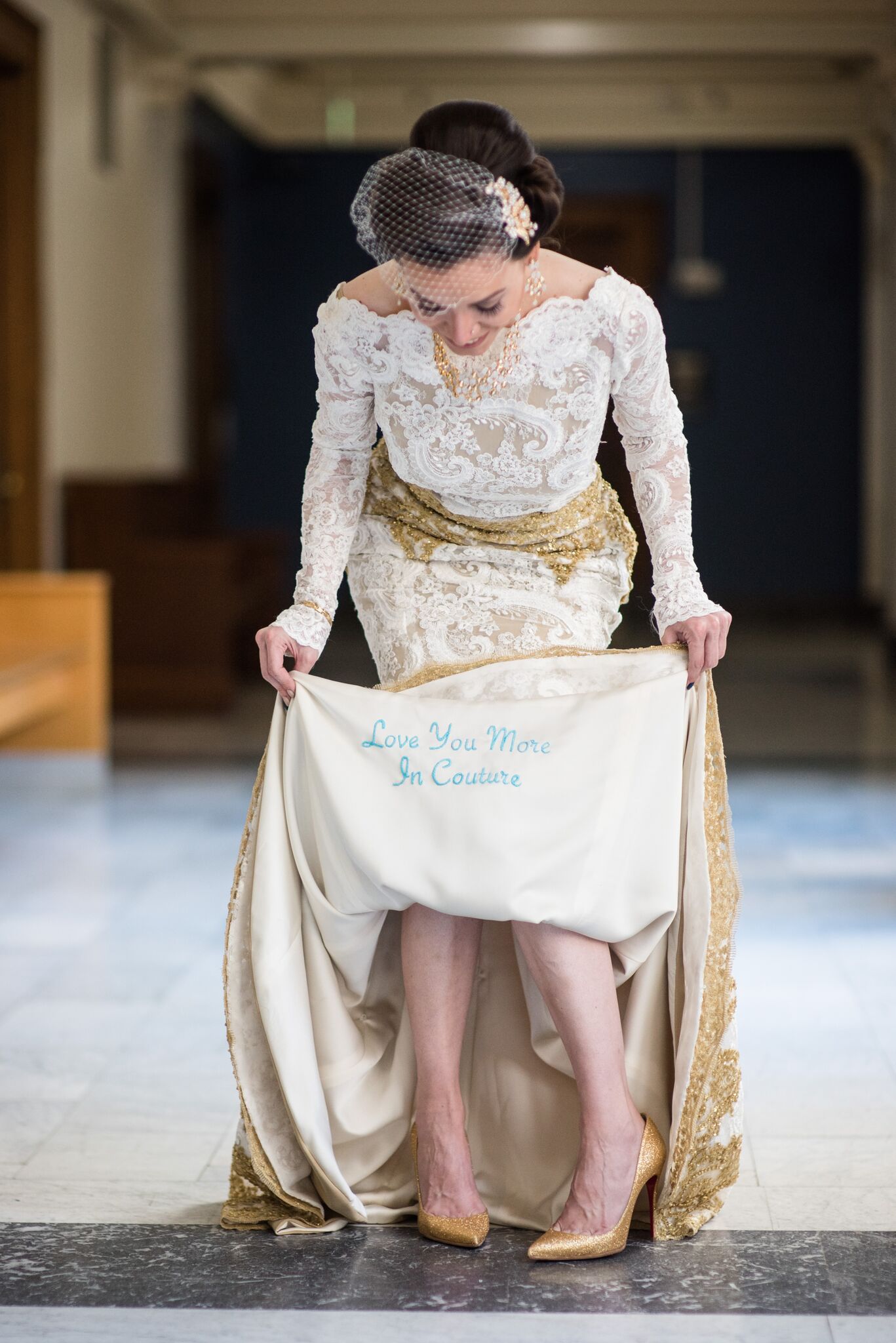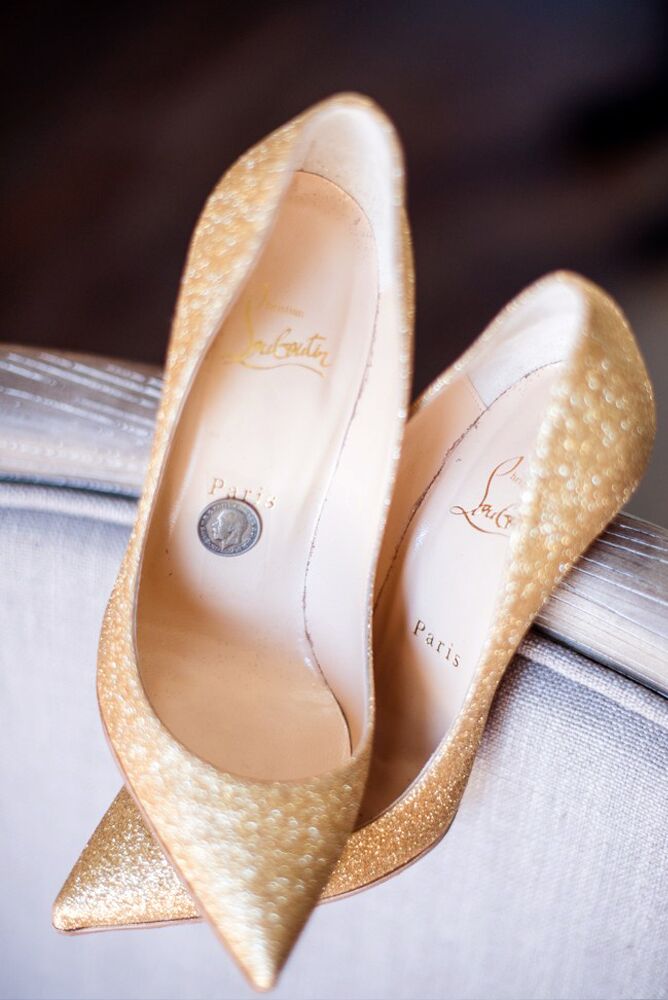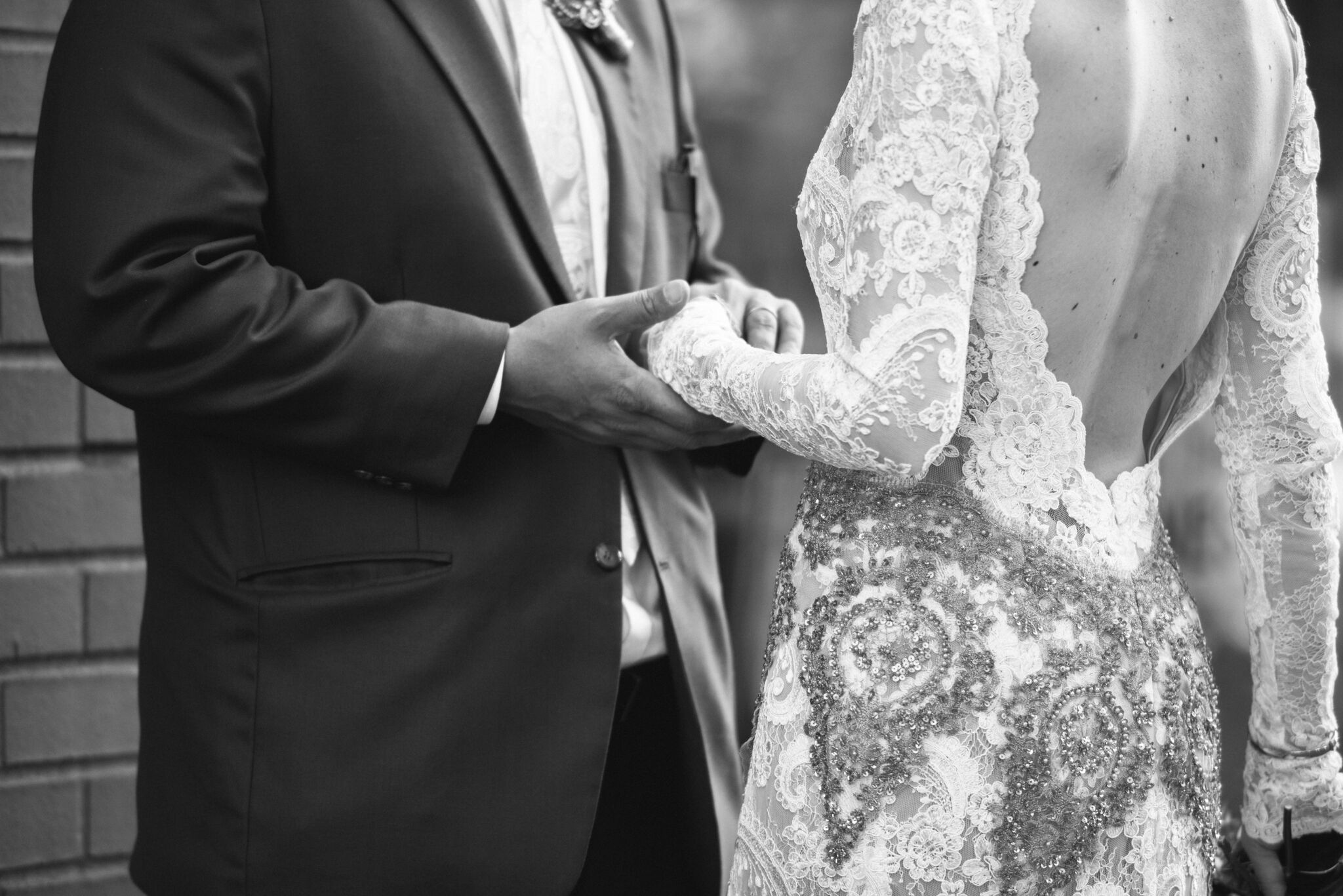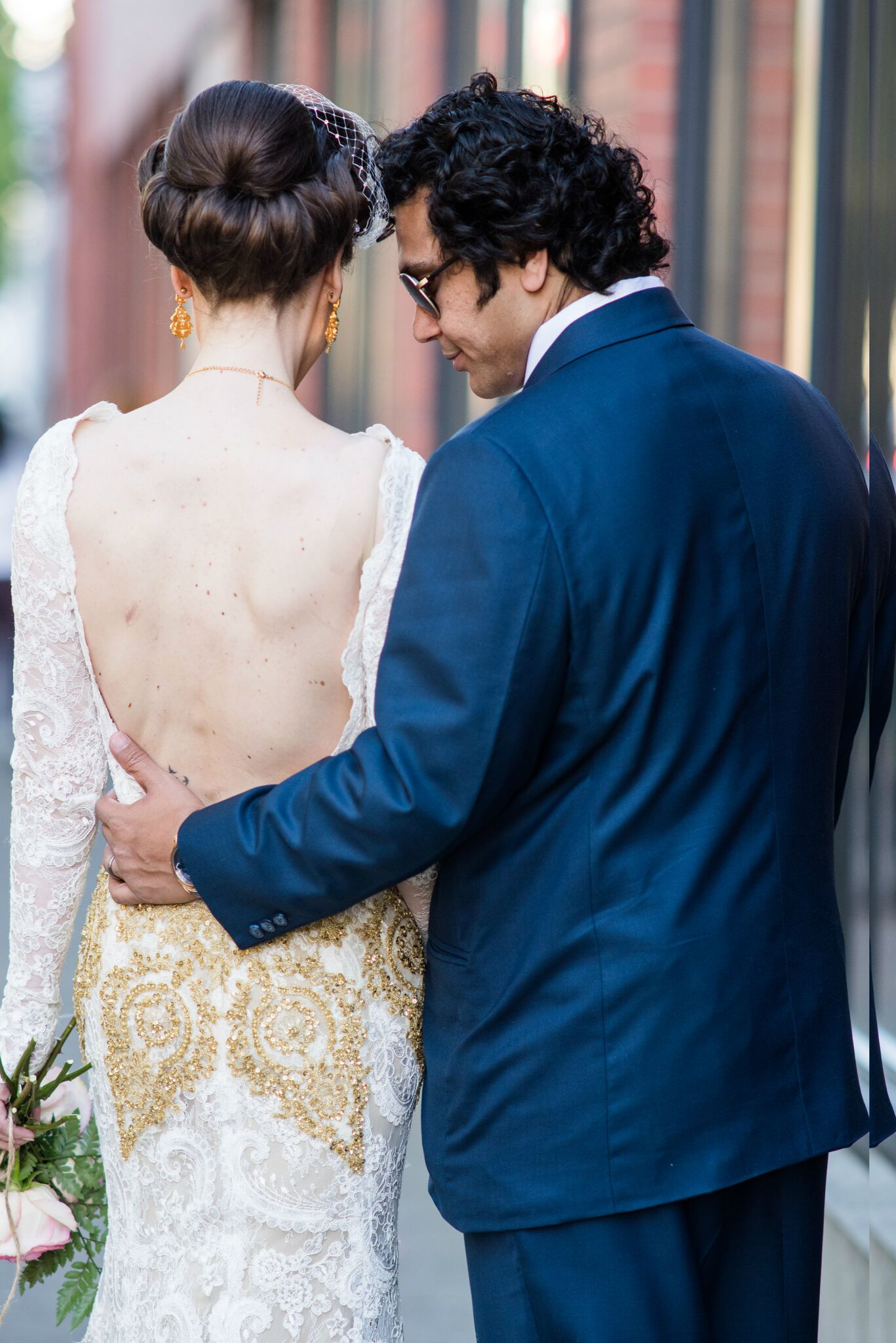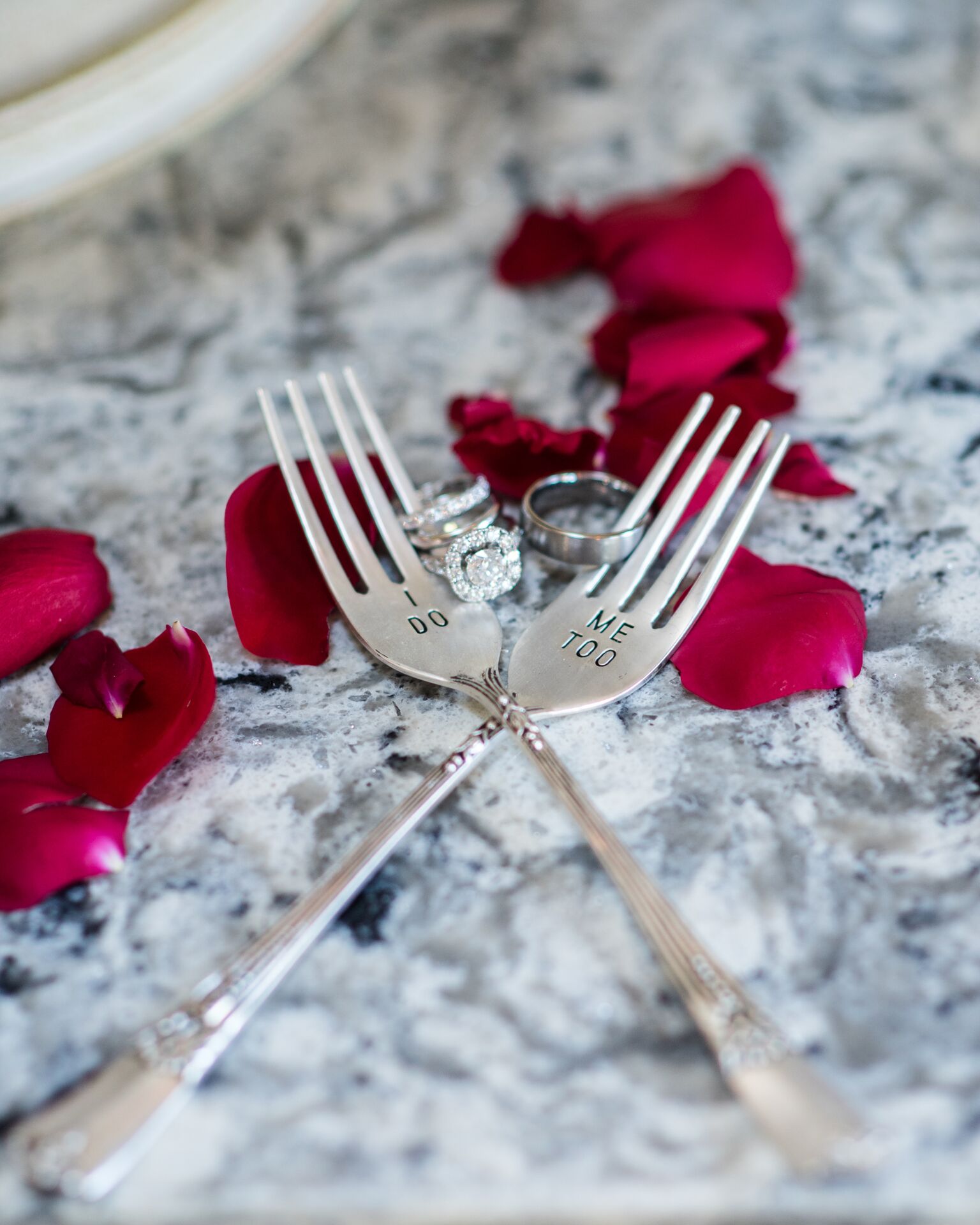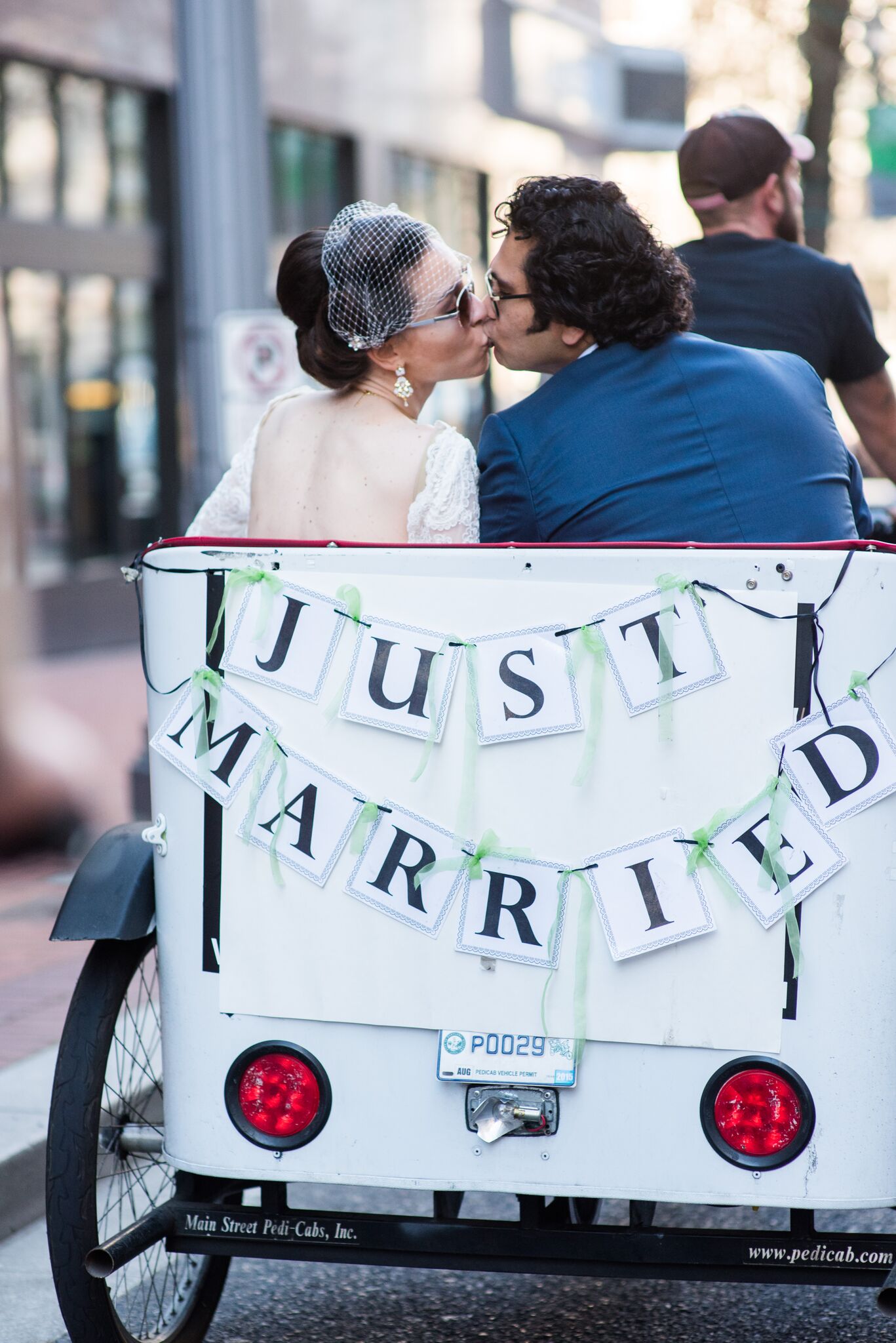 ---
Dress: Custom couture from Embellish Designs
Makeup: Melanie Lindsey of Picasso Artistic Salon
Hair: Melanie Lindsey of Picasso Artistic Salon
Shoes: Christian Louboutin for the ceremony, gold sequin Converse for the reception
Bridal Jewellery: LOVEON  Bridesmaids Dresses: N/A
Grooms Suit: Custom made in Mumbai
Photographer: Powers Photography Studio
Stationery: Adorn Invitations
Cake: Dream Cakes
Food: Display from Voodoo Doughnuts and two food trucks for catering on site (PBJs Grilled and Koi Fusion)
Flowers: Brooch Bouquet custom made from Secret Garden Bouquets
Ceremony Venue: Multnomah County Courthouse (Portland, Ore. USA)
Reception Venue: Their custom built home (They moved in four days prior to the wedding)