Choosing venues for marquee wedding in Sydney needs some consideration. For example, the location should be accessible. Thus, the vendors can unload and load the equipment. Next, the electricity power should also be on the list. It is because the caterer will need it to keep the food warm. Also, the marquee will be more dramatic with beautiful lighting. We did the first screening for you by picking top venues for marquee wedding in Sydney, Australia.
1. Doltone House- Best Cluster Location for Marquee Wedding in Sydney
Doltone House is a cluster of family-owned event venues located in Sydney CBD. The venues are available in different measurements and capacity. Yet, most of them have spectacular water views. Additionally, on-site catering will cut your long list of things-to-do. From beautiful canape to exquisite dinners are available based on request.
Doltone House
is an epitome of stylish and elegant venues. Yet, open space suits more relaxed weddings.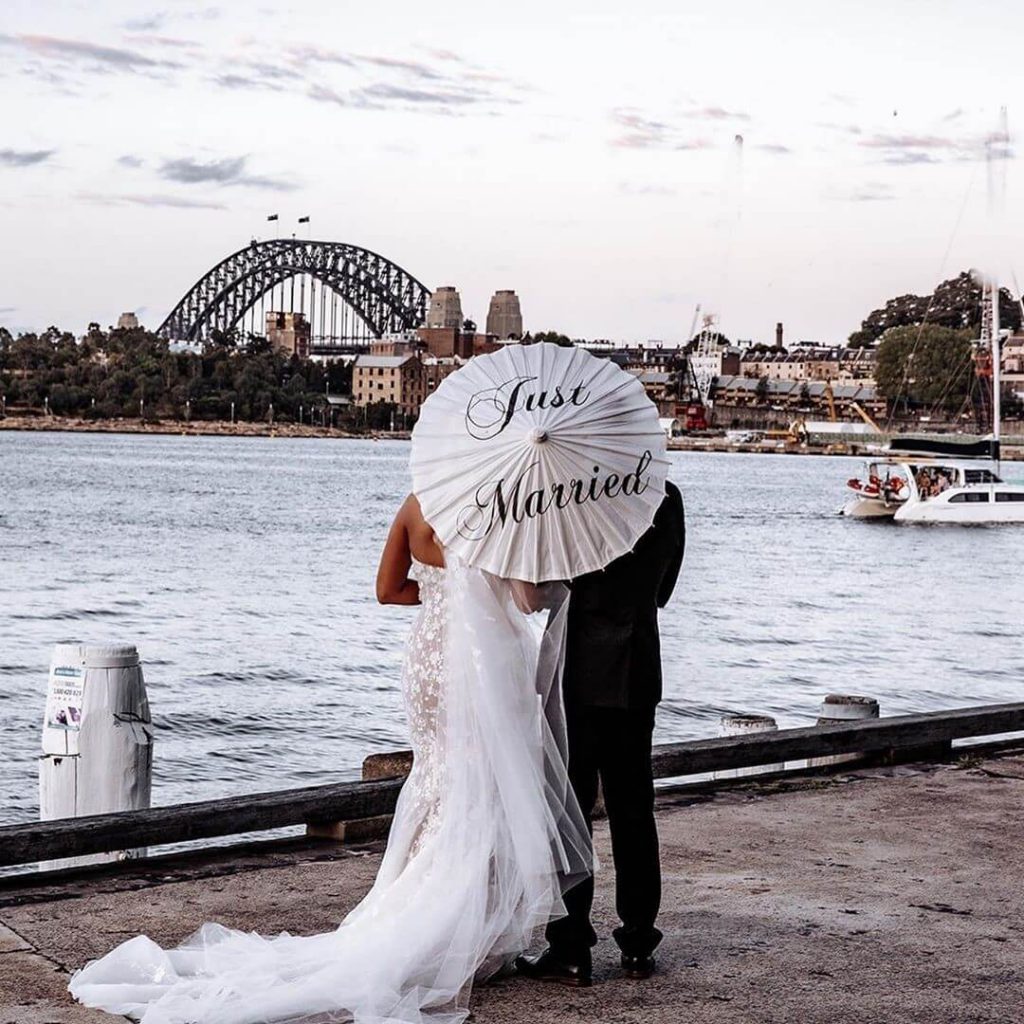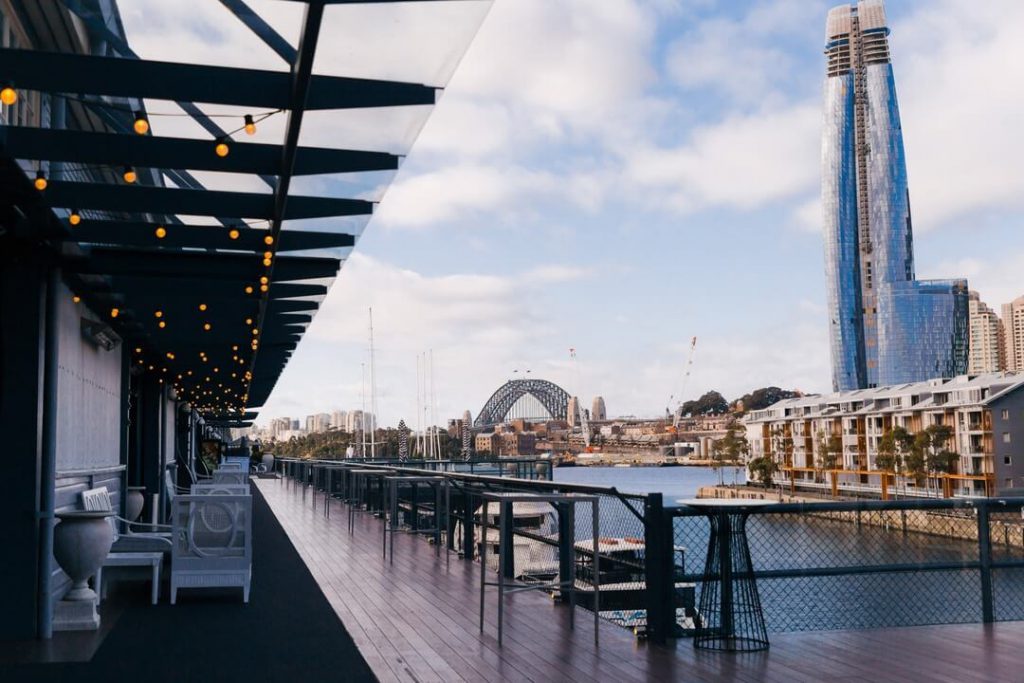 2. Atholl Hall – Best Historic Location for Marquee Wedding in Sydney
Atholl Hall is a restored heritage venue sitting in front of Atholl beach. The best thing is that beautiful nature surrounds it. Atholl Hall is a part of Ashton Park Mosman in Sydney Harbour National Park. Atholl Hall has an extensive lawn for you to build a marquee. Besides, the courtyard overlooks the city skyline, Opera House, and Sydney Harbour Bridge. It makes your weddings more dramatic.
With the iconic landmarks on the backdrop of your marquee, your weddings in
Atholl Hal
l Sydney will be impressive
.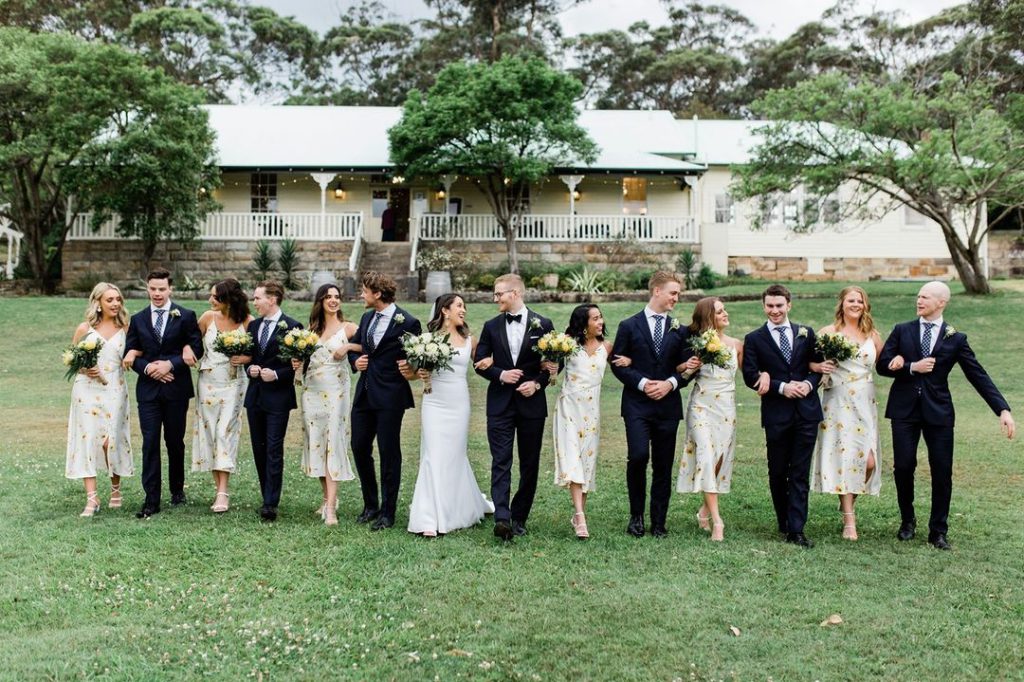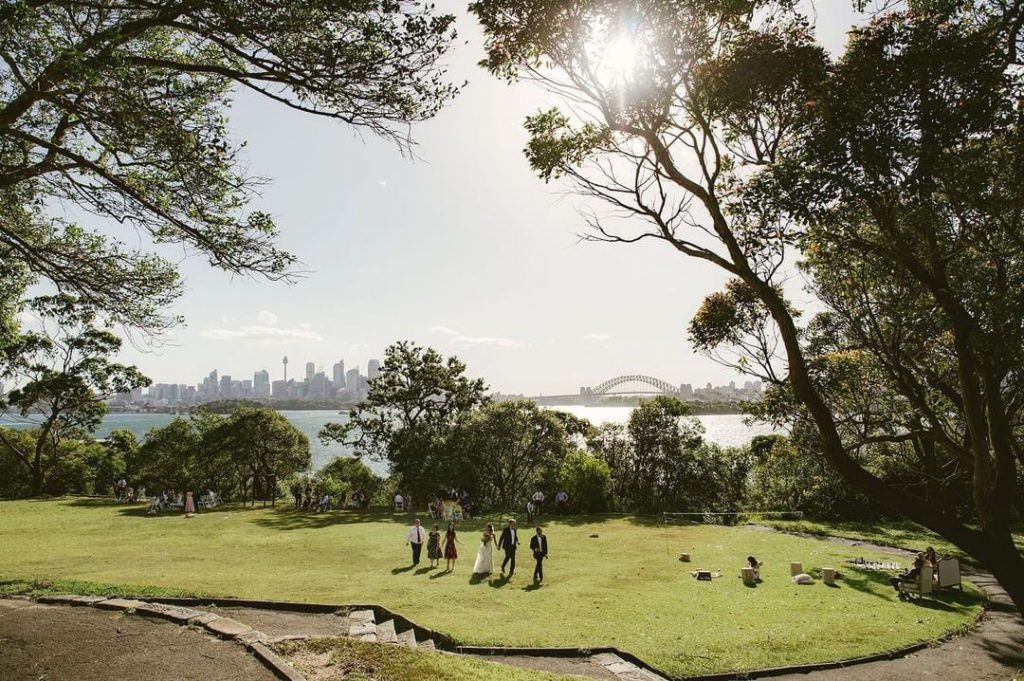 Image: Instagram/@Kevinluephotography
3. Royal Botanic Gardens – The Most Vibrant Location for Marquee Wedding in Sydney
Set in Sydney CBD, Royal Botanic Gardens is a city garden with vibrant-coloured plants. It also has lush lawns, heritage buildings and pavilions. You will have plenty of spaces for a Sydney marquee wedding. Different plantations and trees will create a different ambience for your wedding. For example, Royal Botanic Garden has Australian rockery lawn across the Sydney Harbour. It is within walking distance to Opera House. Another example is Eucalyptus lawn. It is above natural rock ledge surrounded by shady eucalyptus.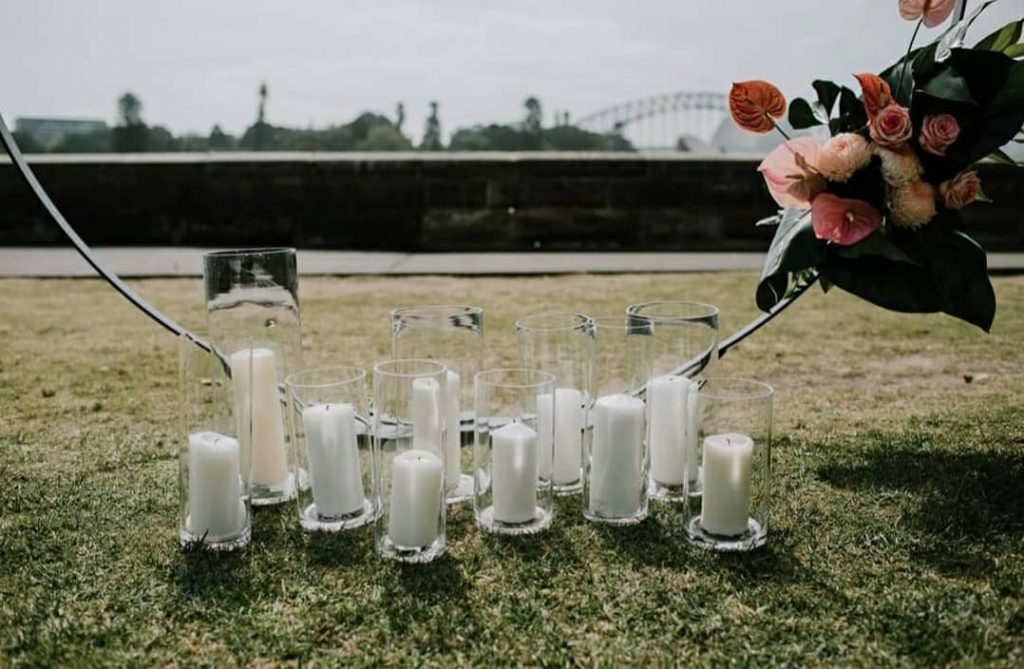 4. RedLeaf Wollombi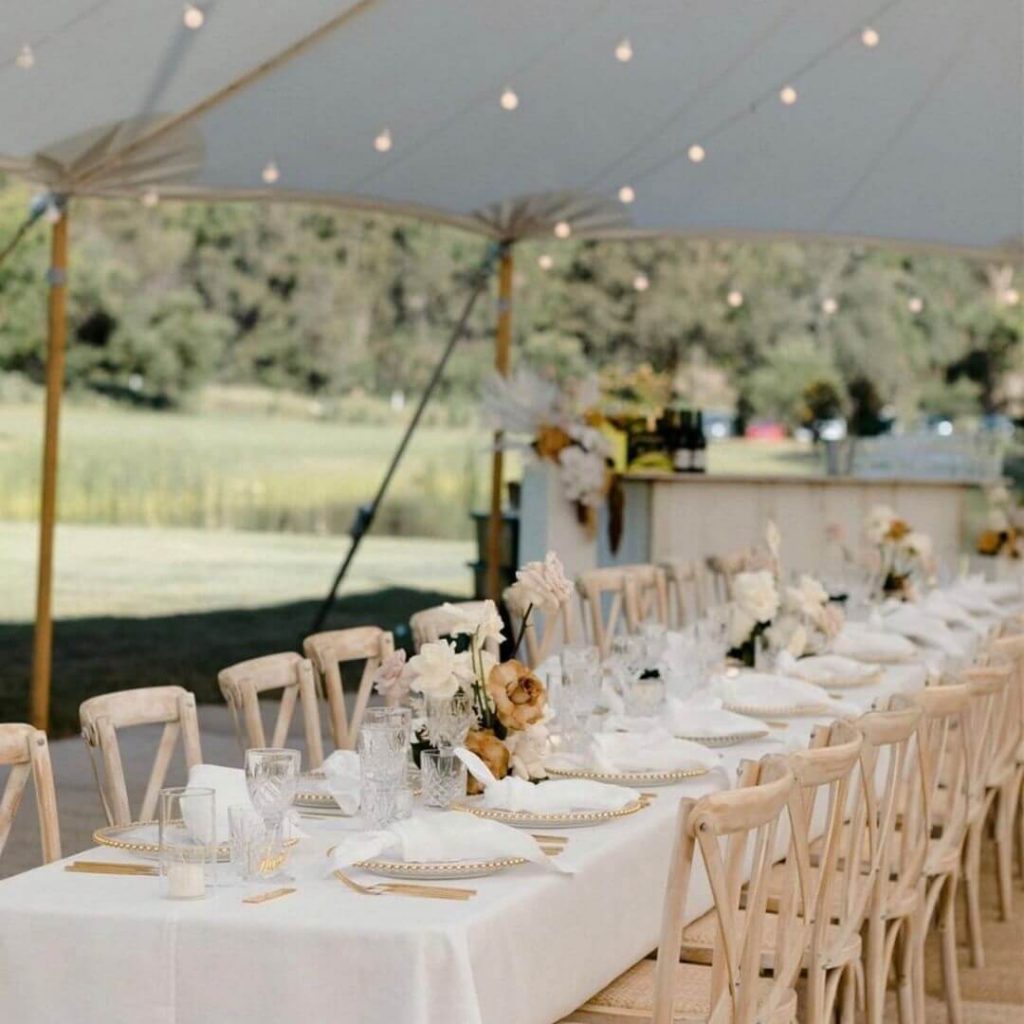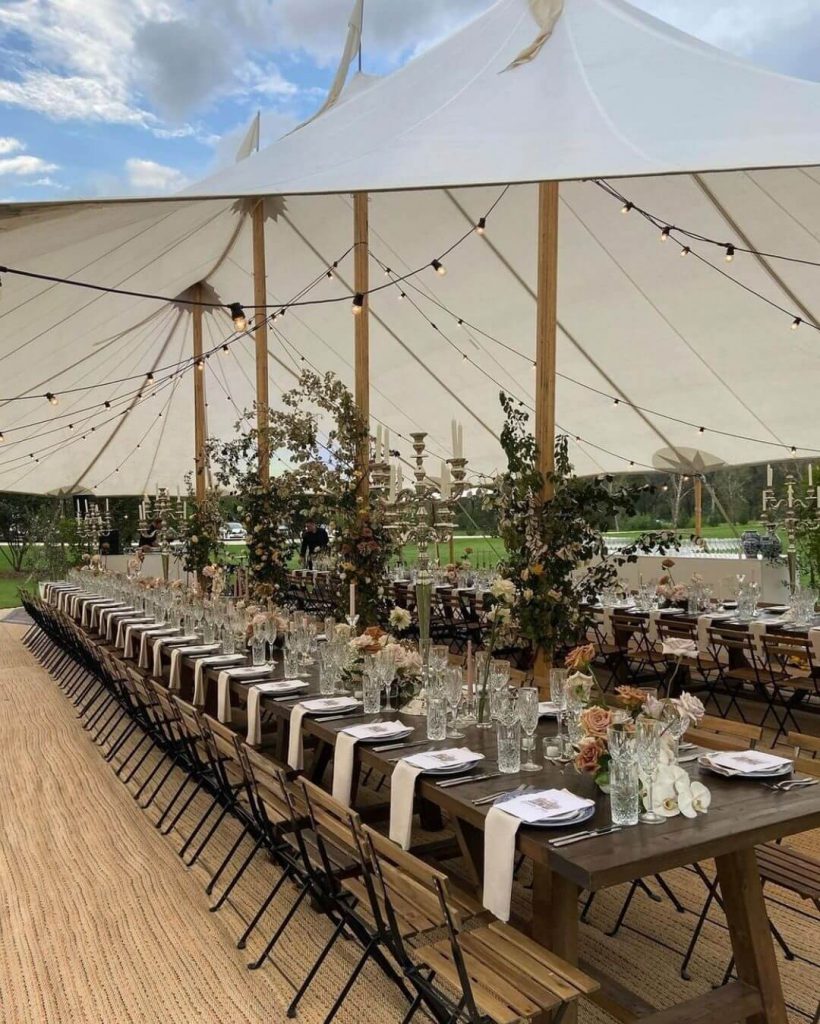 Image: Instagram/@jayneejaynee
Located 3 km from the township of Wollombi, RedLeaf is about 2 hours from Sydney. It is a country retreat on 100 acres of manicured garden. It includes 10 acres of gardens and a spacious lawn for your marquee.
The venue oozes a laid-back ambiance of a country-side region with towering trees around the meadow
. In short, the tranquillity of RedLeaf Wollombi will match your marquee wedding.
5. Stonehurst Cedar Creek
Stonehurst Cedar Creek is a family-owned and operated vineyard with cottage accommodation. It also welcomes couples to use its historic and unique property for weddings.
In short, the combination of vineyards, cattle farms set against the hills covered in bushland is the magnet of
Stonehurst Cedar Creek
. Set on 550 acres of land, it is an epitome of relaxing farmland in the country-side of Australia. The venue is only a few minutes away from Wollombi, the historic township of New South Wales.
6. Wallis Lakehouse
Wallis Lakehouse might be the furthest among other venues. But the natural surroundings are captivating. You will feel refreshed once you step your foot there. It is in Pacific Palms, 3 hours from Sydney. Wallis Lakehouse sits on 11 hectares of land with lake frontage. The lakes, and greeneries around the venue are perfect for Sydney marquee weddings.
Wallis Lakehouse
is a relaxing accommodation, perfect for your private weddings.
In brief, besides flexibility, the nature has attracted couples to have marquee weddings. The open spaces offer an eclectic majestic view, from a city skyline to lake. Our top marquee wedding venues in Sydney have various characteristics to explore. Last but not least, happy hunting!
Why Wedding in Sydney?
Sydney, the capital of New South Wales, is popular for its iconic harbor bridge. The waterside offers a tempting lifestyle and venues that couples are looking for. There are countless dramatic wedding venues, from glamorous to the simplest one.
View more Wedding Venues in Sydney
What's More? 
Parties2Weddings is the largest Australian-based Wedding Packages Platform for couples to plan as well as booking their dream destination wedding. We connect couples to over 40,000 vendors across Melbourne, Sydney, Queensland to Bali.
Compare prices & book all wedding services on Parties2Weddings Marketplace
Compare prices and book all wedding services on Parties2Weddings Marketplace in 3 easy steps:
1. Select Location/Region
2. Chose the service
3. Chose the budget range.
In addition, check for all-Inclusive packages coordinated by Parties2Weddings wedding concierge
– Elopement Packages
– Wedding Packages
Planning to celebrate in Bali?
Check our amazing Bali Wedding Packages &  Bali Experiences? Check our Amazing Deals & Options:
Parties2Weddings provides Wedding Concierge to help couples to browse fixed cost packages,  shortlist the venues. and customize packages to meet special requirements. Above all, the professional team has great experience will help you to prepare for your big day.
Contact our Wedding Concierge, to help connect you to vendors for Photographers, DJ, Fireworks, Fire-dance,  then, fill in the Quote request/ Enquiry form here.