A lot of splendid farming areas offer appealing rustic barn wedding venues in Melbourne and surroundings. Each of them will impress you. To make your life easier, we list the top barn weddings grounds in the city. Hope it will help you.
1. The Log Cabin Ranch – Best Rustic Barn Wedding Venues with Accommodation
2. Gum Gully Farm – Best Warm Barn Wedding Venues in Melbourne
Owned and operated by the Jones Family, Gum Gully Farm has
been established
in for over 20 years. The farm sits in the foothills of Dandenong Ranges at the getaway of Yarra Valley Wine Region. It is about an hour away from Melbourne CBD. Gum Gully Farm features its handmade timber and mud brick barn for your wedding venue. The space has two large open fireplaces as well as a spacious veranda. That rustic area in
Gum Gully Farm
is one of the best venues for warm barn weddings in Melbourne.
3. Hedge Farm – Best Relaxing Farm Wedding Venue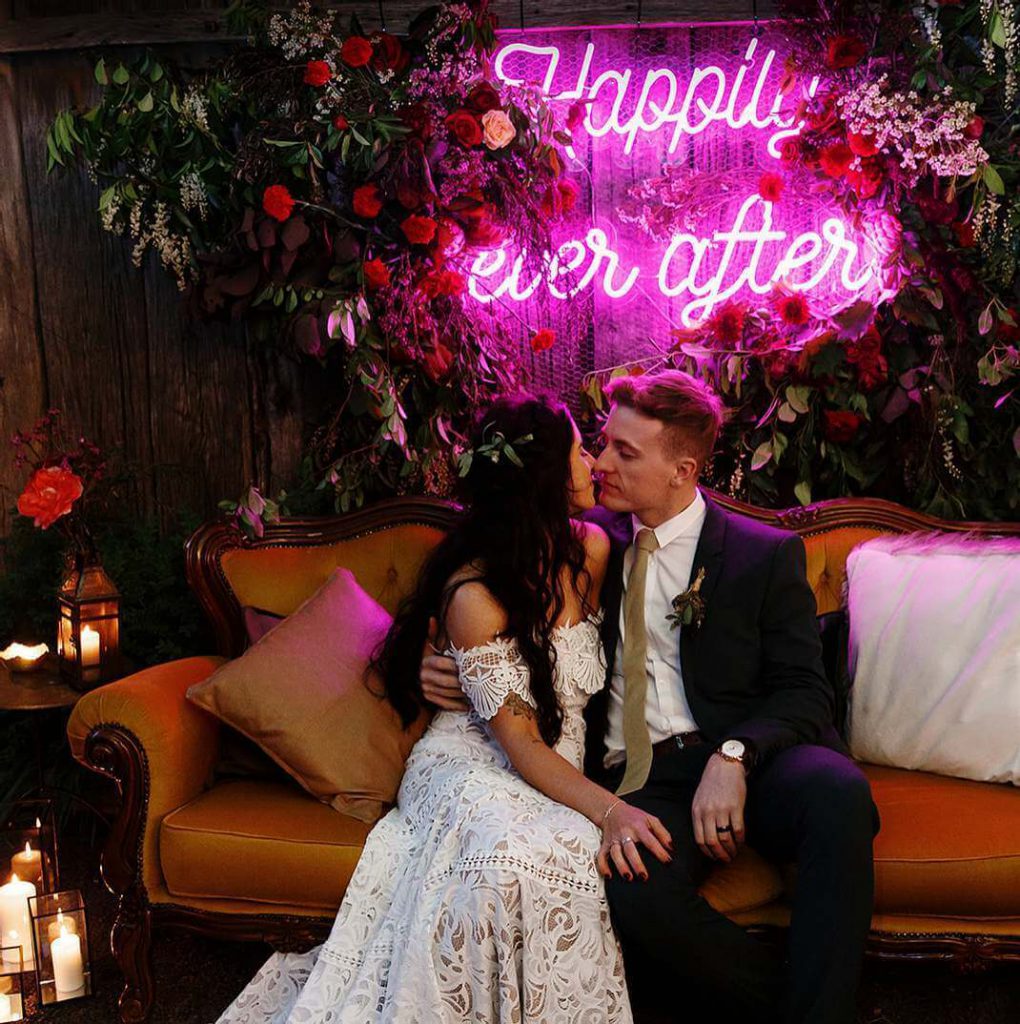 Image: Instagram/@finderseekerphotography
Hedge Farm suits those who dream of intimate rustic barn wedding venues in Melbourne. Located in Carlsruhe, Hedge Farm is about an hour from the heart of Melbourne. The barn in Hedge Farm is one of couples' favourite, especially during cold weather. Besides, Hedge Farm has a rose garden for couples to take pictures. Food and drink packages are available upon request in this venue. Yet, you can also choose your own caterers or you may bring pot trucks. In brief,
Hedge Farm
is for those who love relaxing barn weddings. Dedicated staff are available to organise all your wedding details.
4. Olinda Yarra – Best Historic Barn Wedding Venue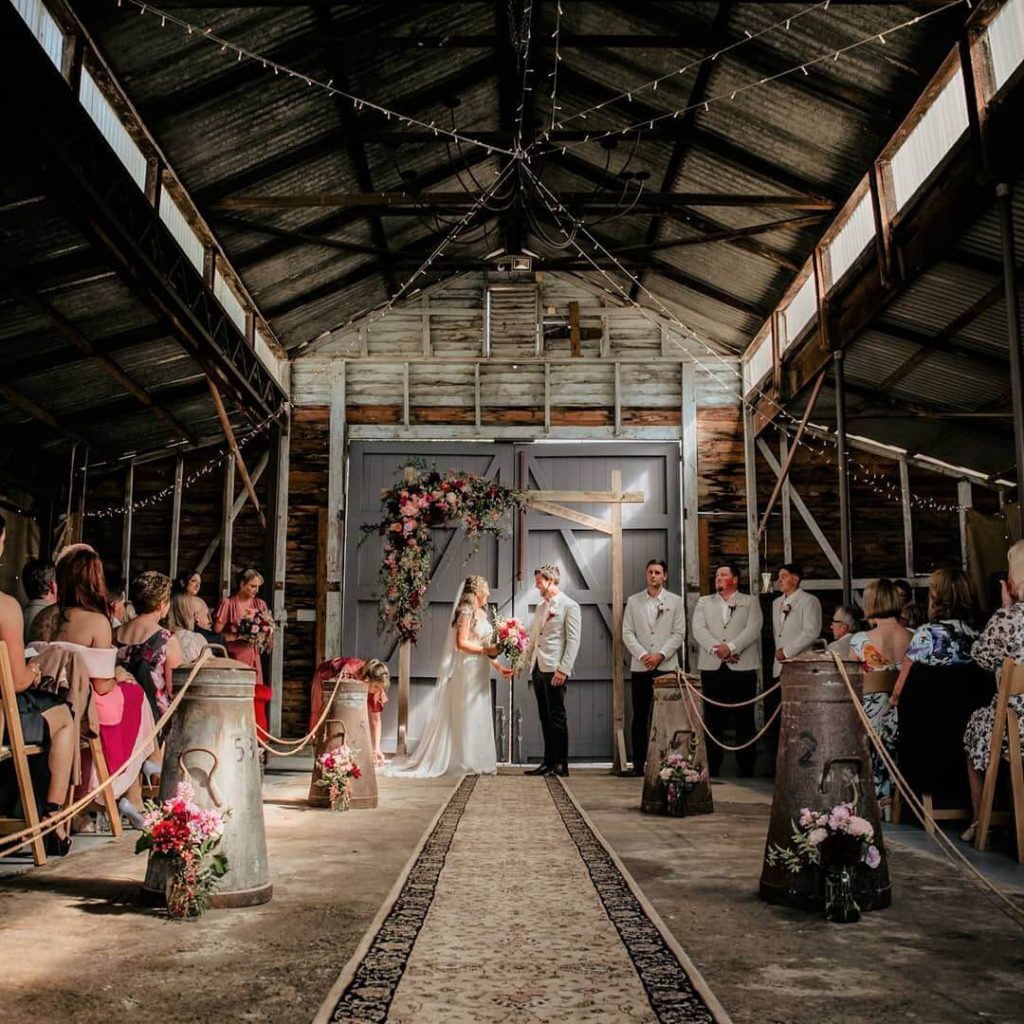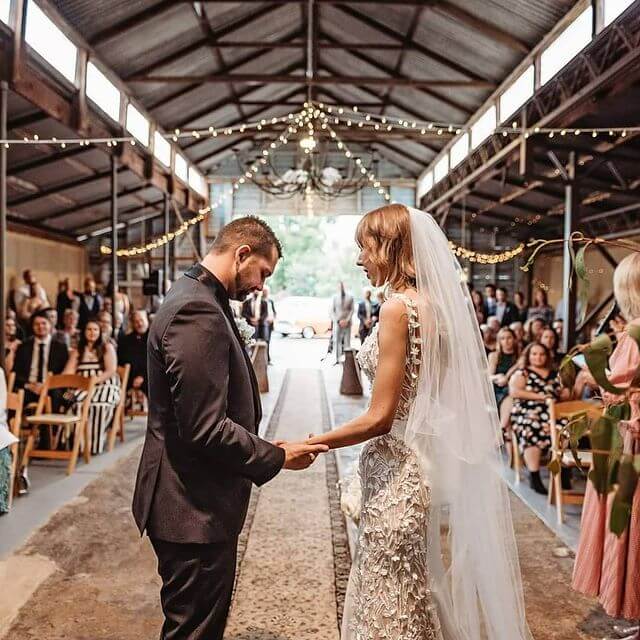 Olinda Yarra is a family-owned cattle farm as well as the most advanced dairy in the area. It sits on 1,000 acres of Yering flats in Yarra Valley, an hour away from Melbourne CBD. Olinda Yarra features unique and distinct wedding venues. For example, the Dairy Barn and Queen Anne Homestead. The Barn is one of the favourite venues because it matches various themes of decoration. Some other decorations are available in the venues. There are cuddly animals around such as ponies and alpacas visiting you. If you tie the knot in this venue, you will have a freedom to choose either your own caterer or the venue caterer. This farm collaborates with several accommodations too for you and your guests. In summary,
Olinda Yarra
is for couples who enjoy rustic barn wedding venues in Melbourne.
5. Coolingwood Children's Farm – Best Relaxing Farm Wedding Venue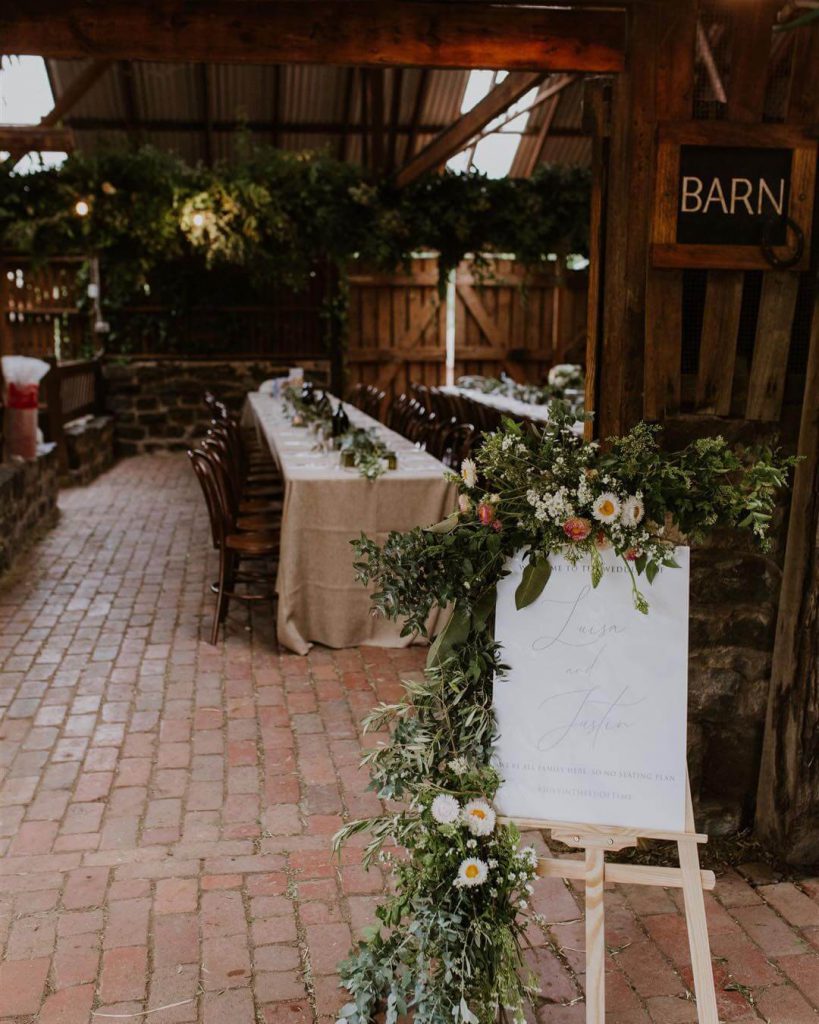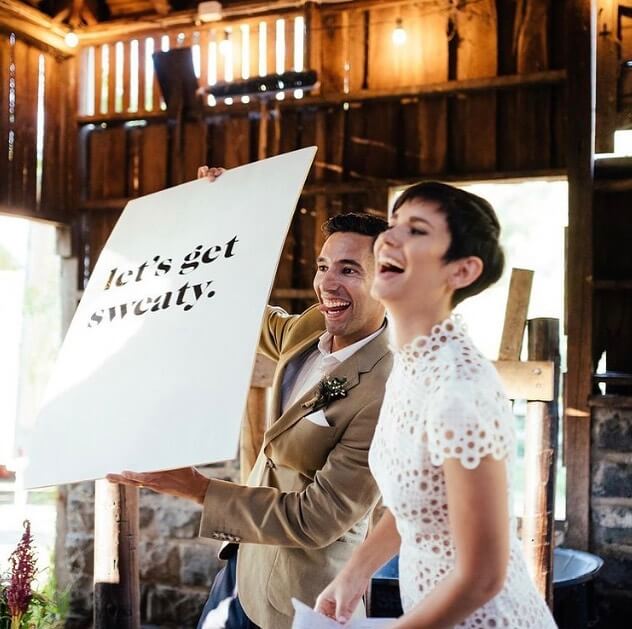 Collingwood Children's Farm features historic barns, Oak Tree and Stables Paddock for weddings. The timber barn can accommodate up to 160 guests in a cocktail style of 120 seated ones.
Collingwood Children's Farm
is a part of Abbotsford. It is about 20 minutes away from Melbourne CBD. Additionally, the events team will assist you above and beyond. So, you can relax and enjoy your time with family and friends. The fee is to support the farm in caring for the animals and conserving the heritage farmlands.
6. Baxter Barn – Best Barn Wedding Venue with Gastronomic Experience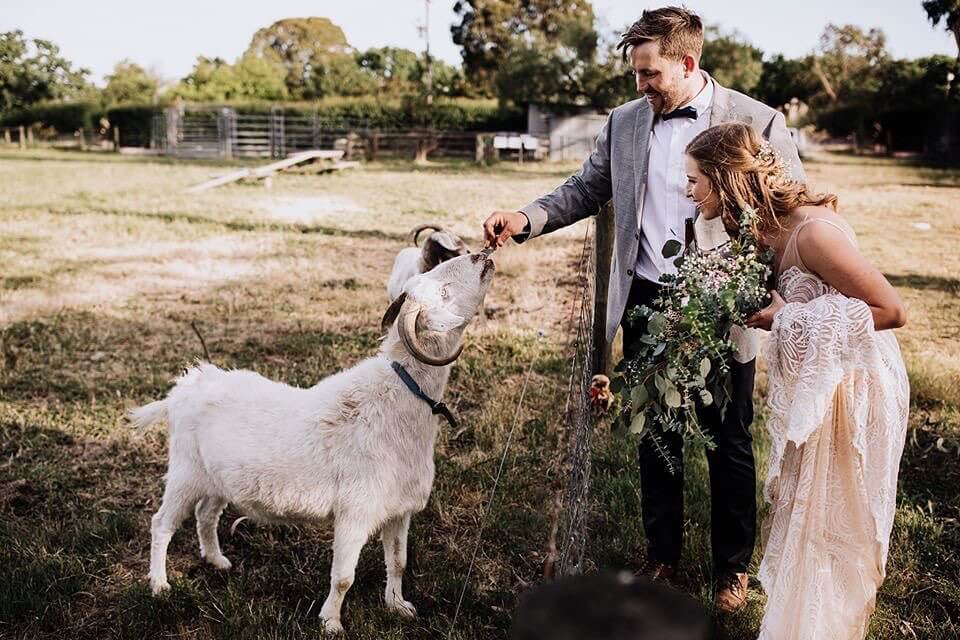 Located in Baxter, Baxter Barn is 52 minutes away from the heart of Melbourne. As the name suggest, this venue features its timber barn as wedding and events venues. Furthermore, the grounds
are surrounded by
nature that makes the place peaceful.
Baxter Barn
also has a chef that will impress you with the food. You have the freedom to choose to feasting, grazing, plated or buffet menu. The chef will cook from the handpicked organic ingredients grown at the barnyards.
In brief, Baxter Barn is perfect for foodies couples who dream barn wedding experience
.
To summarize, Melbourne
is surrounded
by beautiful farming areas with homestead, barns, and stables. And the charm of barn weddings is undeniable. Our top barn wedding venues in Melbourne have distinct magnets for various budgets. Go through things to consider in choosing the wedding venues before you decide.
Planning to celebrate in Bali?
Check our amazing Bali Wedding Packages &  Bali Experiences? Check our Amazing Deals & Options:
Parties2Weddings provides Wedding Concierge to help couples to browse fixed cost packages, shortlist the venues. and customize packages to meet special requirements. Above all, the professional team has great experience will help you to prepare for your big day.
Contact our Wedding Concierge, to help connect you to vendors for Photographers, DJ, Fireworks, Fire-dance,  then, fill in the Quote request/ Enquiry form here.