Bali Family Holiday and Fun Things To Do
We guess we all agree that Bali has so many offers for traveling, but how if you are planning a Family Holiday with kids? No worries. Bali is also well-known for its Best Family Hotel & Resort in Bali . You just need to think about the perfect itinerary so that you can have a fun Family Holiday in Bali.
Actually there are so many family activities in Bali that can do in Bali. if you are fancy to find an amazing Family Holiday package or Kids Friendly Resort then visit us here. And we already chose the top 10  fun things to do in Bali with kids. Pssst, don't worry the activities will be both fun for parents and kids. 
Explore Water Activities for Your Bali Family Holiday
Bali is indeed famous for its beaches but there is so much more to explore than just enjoying time on beaches while playing in the sand or swimming. You can take the kids to have other water activities like going to Waterbom Bali or Bali Wake Park.
When you are spending your Family Holiday around Kuta, going to Waterbom Bali is a perfect situation. The fun place is not far, even located in the center of the city. Here, kids will have unlimited activities to choose from slow floating around the waterpark to artificial surfing and exciting slides. Spending half a day here will be enough. The ticket to this Asia's number 1 water park is quite reasonable, you will be satisfied with every penny you spent.
Want some different experiences of water activities during your Family Holiday? Try this artificial lake placed in Bali Wake Park, Jalan Raya Pelabuhan Benoa, Denpasar. In this five-hectare lake, kids (and you) may experience wakeboarding and kneeboarding. In this place also you can find Aqualand, Asia's largest aquatic water park.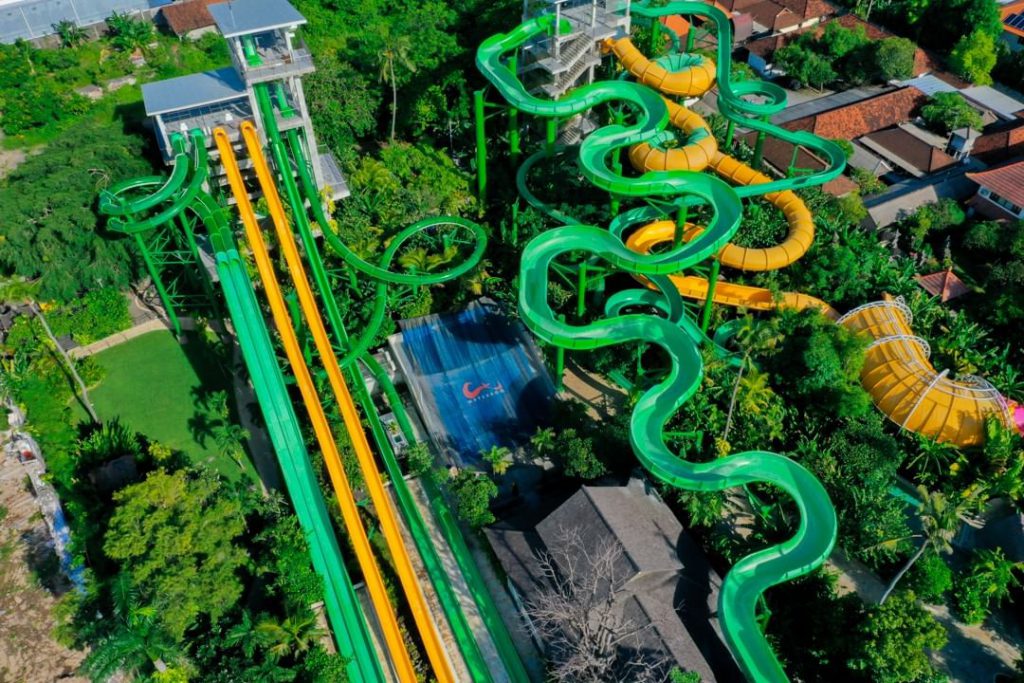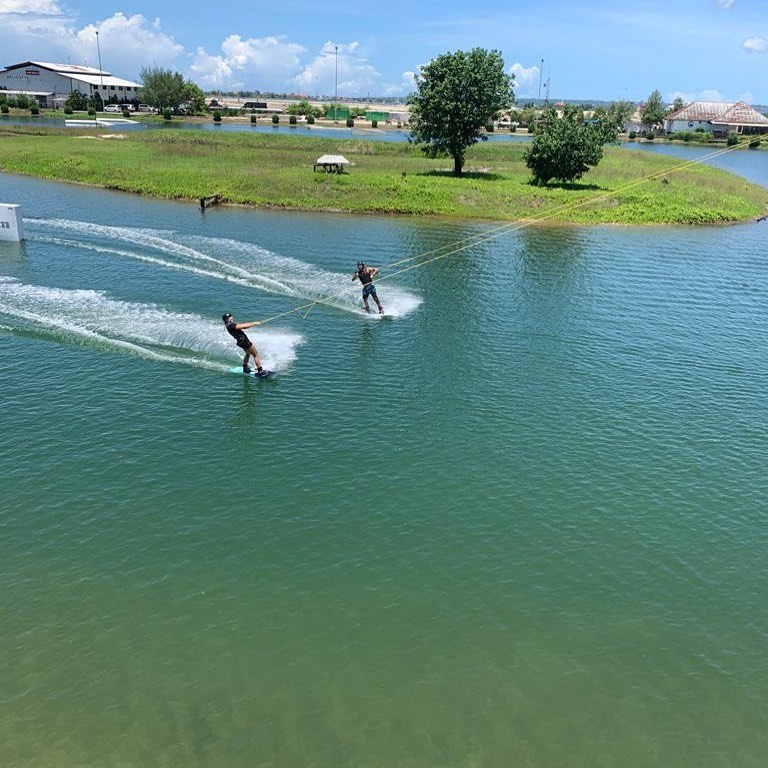 Learn Water Sports
Most kids are curious to try new things, so why don't you take them to learn some water sports while in Bali? There are a number of water sports that are kid-friendly such as snorkeling, sea walking, river tubing to jet skiing. 
Ayung River is famous for river tubing and suitable for kids because the waves and obstacles are smaller. Also, you need to ask the rafting providers to guarantee your safety. The river is suitable for kids five years old. 
Why miss enjoying the sea while having a Family Getaway in Bali? Try something different by scheduling to have sea walking experience. In Bali, you can go to Sanur and Tanjung Benoa. There you can dive 6 meters underwater using a helmet equipped with oxygen tanks. This activity is suitable if you bring kids older than 8 years old. It sounds like a perfect Family Holiday, isn't it?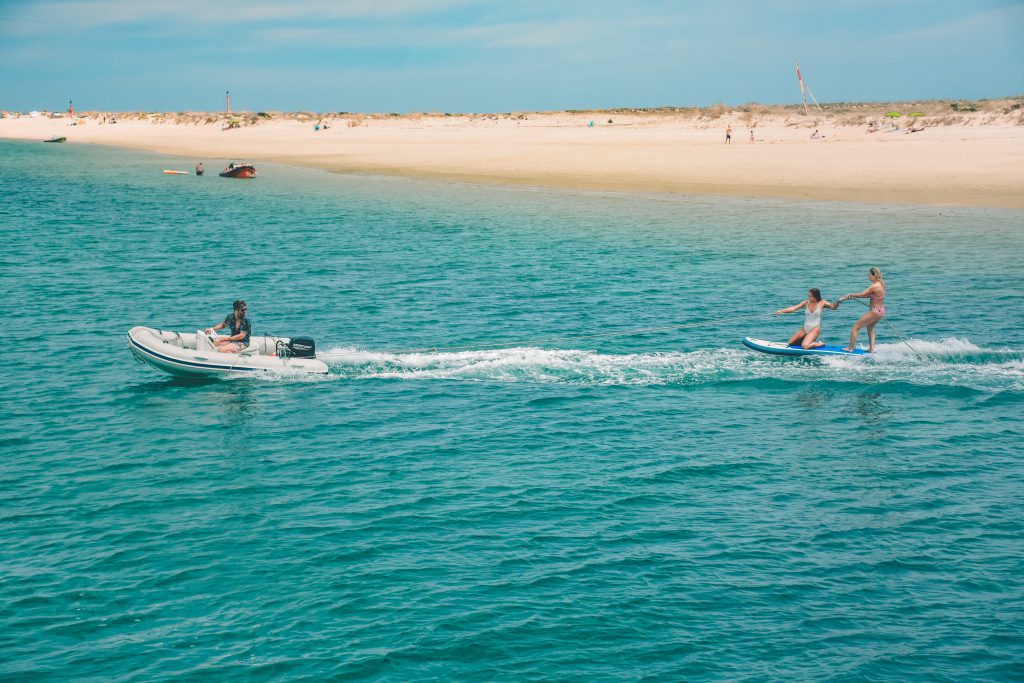 Playing Around with Animals During Your Family Holiday 
Bali is not limited only to water activities, you can enjoy others also on land like interacting with animals. There are some spots available such as Bali Safari & Marine Park, Bali Zoo, Bali Bird Park, Bali Equestrian Centre, Butterfly Park, and Sacred Monkey Forest Sanctuary. 
Kids can be close to animals and stroke them nicely in Bali Zoo. Here the animals are freely roaming in the zoo. Another fun activity to do for your Family Holiday is having breakfast next to Orangutan or family dinner with a Great Elephant performance. Such a different experience you can have with your kids, right? 
Or want some unique experience with monkeys? Take your kids to Monkey Forest in Ubud. Here you will find thousands of monkeys roaming freely in the forest. You can also take selfies with them! Be careful with your belongings since the monkeys are quite curious and like to take your food.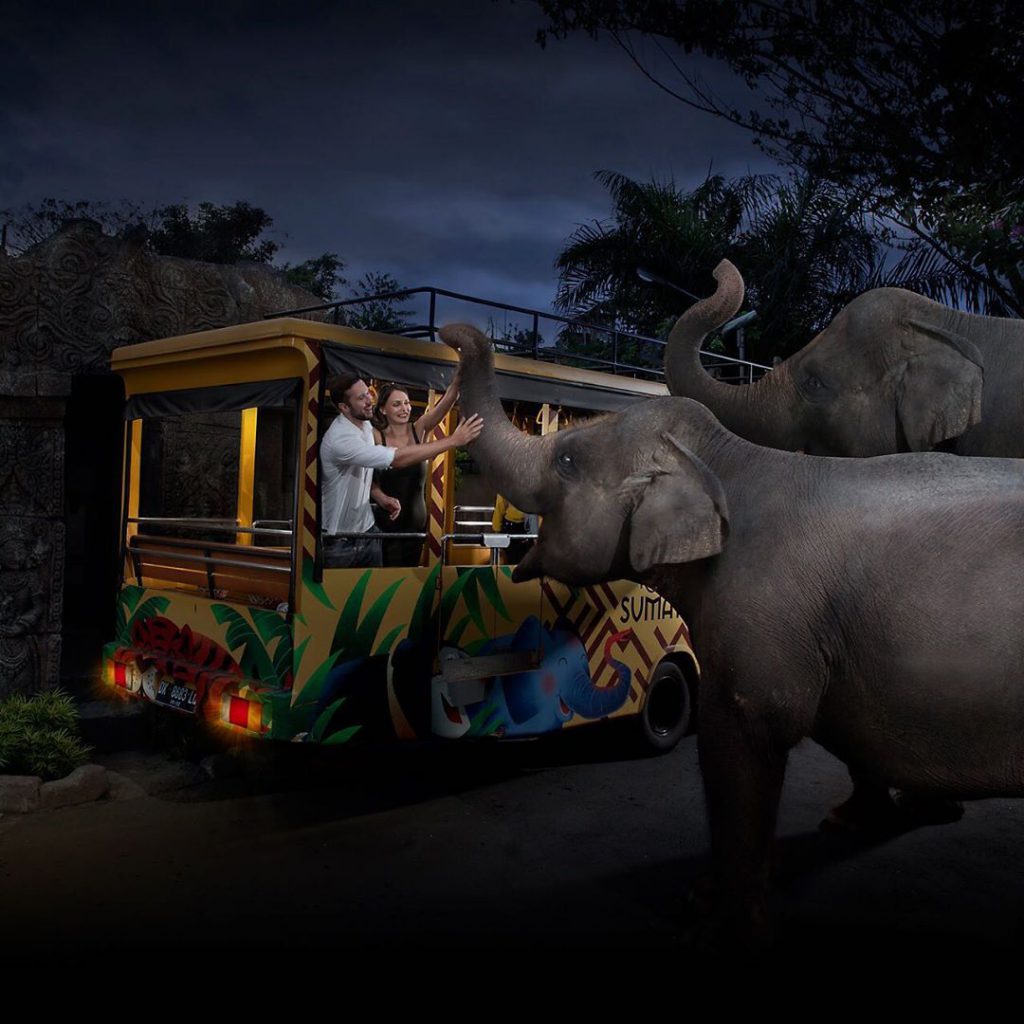 Fun Family Holiday at Bali Zoo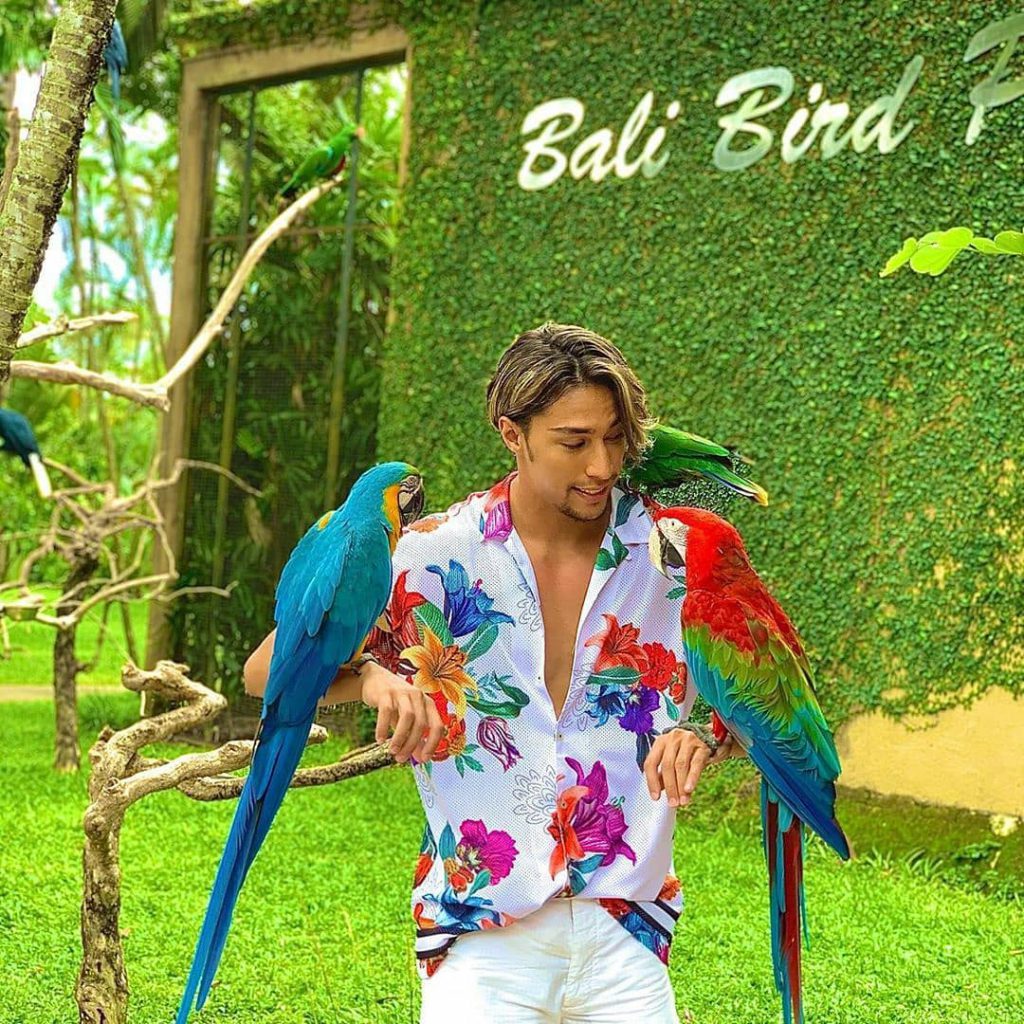 Learn Art
Bali is rich in cultures, also it is a fun thing your kids may love. If so, spare some time during your Family Holiday in Bali by taking your kids to Pondok Pekak Library in Ubud. It is an independent library that provides basic Balinese art skill classes. Some options you may be interested in are playing Gamelan (traditional musical instrument), learning Balinese dance, and making Canang sari (Balinese offerings).
Go to Animals Conservation
Kids are supposed to be taught about loving animals. One of the ways is taking them to animal conservation. In Kuta, you can go to the Bali Sea Turtle Society. It is the place where you can see turtles and release them into the ocean. Or go to Turtle Island in Tanjung Benoa Beach to visit the green turtle. Because Family Holiday is not always about playing around the beach or lingering around the pool but, gaining some knowledge and be close to nature.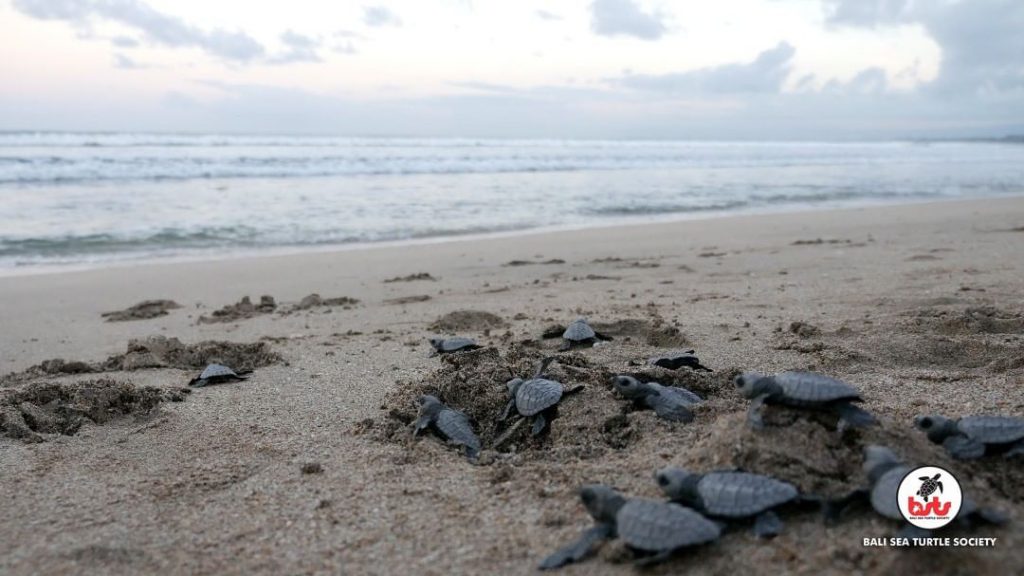 Learn Bali's Culture 
Bali is known for its thick culture, so it is a good decision to make them learn a few of it. The easiest way is to take them to Taman Nusa Bali. It is one of the newest attractions in Bali that is kids friendly. Here lies the cultural park that lets you learn Bali's culture and Indonesia at a glimpse as well. 
Have Fun in the Museums
Going to a museum will not be boring in Bali. Try Dream Museum Zone that is located in Legian, Kuta. This is a place where you can find 3D painting collection that will eager you to take countless pictures. The concept is unique, you may find various themes from the Renaissance era to funny animals. 
Bike Tour Around Ubud
Ubud is known for its natural view, the greens are everywhere. So it is perfect to take your kids to have a bike tour around Ubud. The tour will be 2 hours cycling or around a 15km trip. Try to choose kids friendly bike tours that choose roads with less traffic and are perfect for newbies. 
Ride Segway at GWK
You surely cannot miss the most iconic landmark in Bali, it is Garuda Wisnu Kencana located in Uluwatu. It is so big that you may see it while you are on the place. Here in Garuda Wisnu Kencana Cultural Park, you can enjoy some Balinese dances. Or riding a segway vehicle. This will make your kids happy and addicted to the ride. But please note, your kids must be above 110cm or 6 years old to get the ride.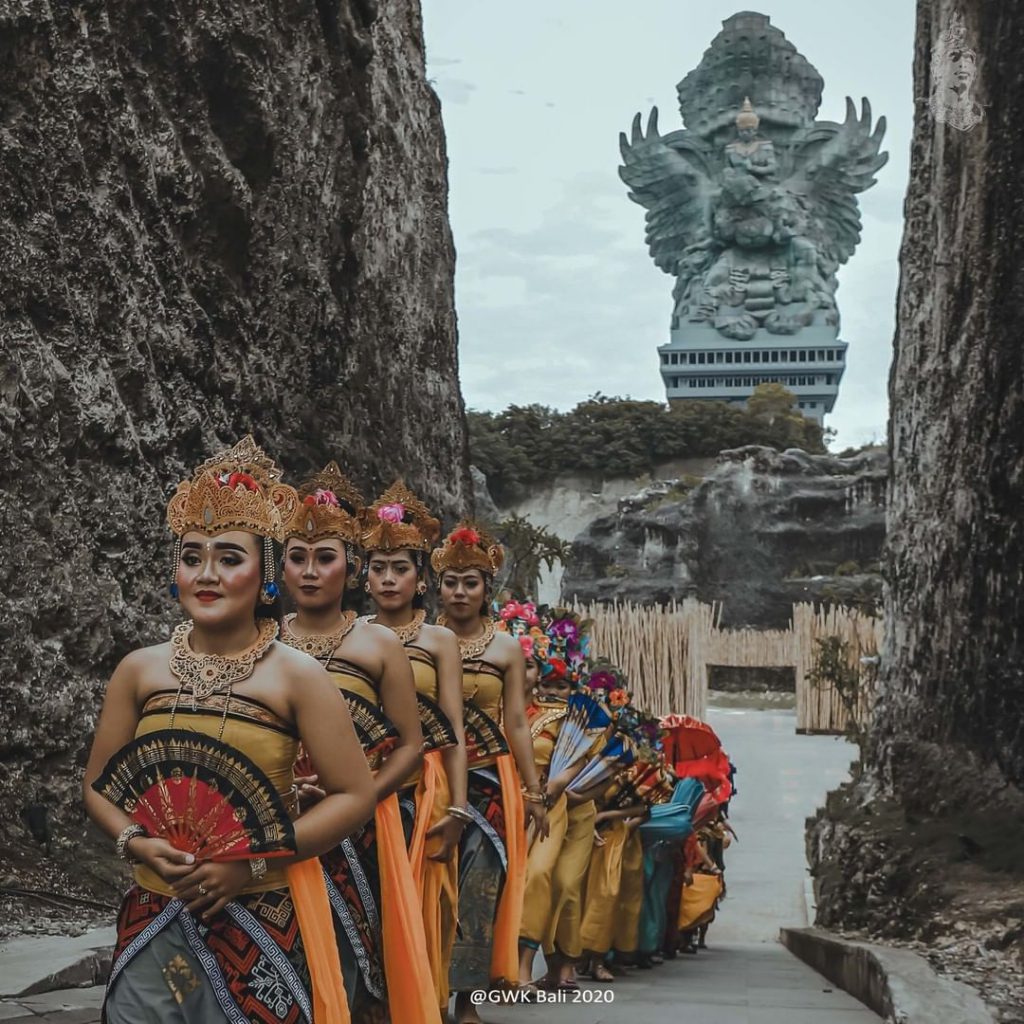 Play Pirate in Nusa Dua for Bali Family Holiday 
If you happen to visit Nusa Dua during your trip to Bali, then this activity is a must-try. It is The Pirates Bay, a restaurant in Nusa Dua that offers unique family activities. While you enjoy your food, your kids can have bounty hunters. It is a 2 hours activity that lets your kids play like a pirate and search for treasure. This is suitable for kids above 4 years old.
Don't Miss Out Submarine Tour in Karangasem
Enjoying the beauty of seas around Bali is a must, but how if you can take your families and kids to enjoy what is underwater without getting wet? A submarine tour is an answer. In Bali, there is one famous submarine tour you can take. It is Odyssey Submarine Bali. This activity will allow you to enjoy the scenery of Bali's underwater as if you are a scuba diver, especially in Amuk Beach.
What's More? 
Parties2Weddings is the largest Australian based Wedding Packages Platform for couples to plan & book their dream destination wedding in Asia. We connect couples to over 40,000 vendors across Melbourne, Sydney, Queensland to Bali. Parties2Weddings provides Wedding Concierge to help couples to browse fixed cost packages, shortlist the venues. and customize packages to meet special requirements. The professional team has great experience will help you to prepare for your big day.
Wedding Packages in Bali:
Check the Wedding Packages & Wedding Venues, which are carefully curated to provide the best affordable options packaged with the best of the best entertainment, decoration & lighting, wedding cake, flower to photography & videography, you name it they will take care of the best of it.