Honeymoon Package at Grand Mirage Resort and Thalasso Bali
Grand Mirage Resort & Thalasso Bali has a unique tagline and one of the best Bali honeymoon places; All you need is love because everything included in the All-Inclusive Honeymoon Resort package. That is not an exaggeration. Grand Mirage Resort provides everything for Honeymoon Package. This resort is sitting in a perfect location, combining wonderful natural scenery and great access to the beach, makes it perfect for Best Honeymoon Destination. It is a 5-star beachfront resort provides luxury accommodation, fine dine and drink, full spa services, and many other perks. While it also caters to families. It's not just about inside the resort, but it also offers many activities that you can do nearby. There are many best honeymoon ideas such as spots for water sports and activities, local exploration on a bike, or enjoying many Bali cultural and natural wonders. This resort can be a great base for your Honeymoon Ideas in Bali and its very cheap honeymoon package compared to other 5 star Bali venues. Here are some highlights of Grand Mirage Resort & Thalasso Bali.
Rooms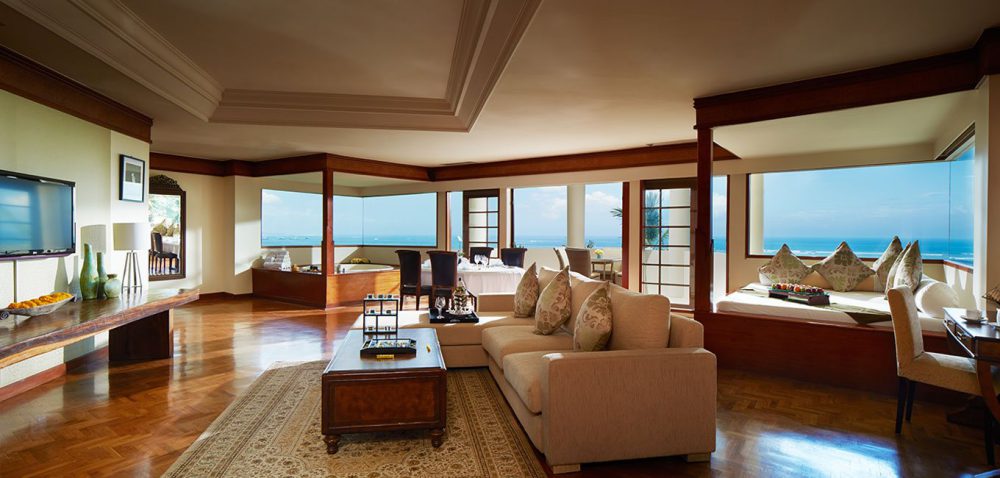 As for the actual accommodation, you can pick from several selections. If you come with a lot of family members or friends, you can choose the villa or apartment options. Some of them even have 3 bedrooms, including Family Pool Villa or Ocean View Apartment. There are also 2 bedroom apartment and suites.
For families, the choices are even more varied. Grand Mirage has Family Studio Bunk and family Studio Queen. For a more personal touch, there are suites specifically made for family members such as Junior Suite, Kids Suite, and Girls Suite.
For your Honeymoon Ideas, Parties2weddings offers Honeymoon Package at Premiere room. Imagine waking up with a beautiful view from your window, with your lover right beside you. Enjoy a morning stroll on the beach together, for a relaxing start of the day. Delicious breakfast is available, delivered to your room. It is definitely the Best Honeymoon Destination.
Endless Facilities Included in Your Honeymoon Package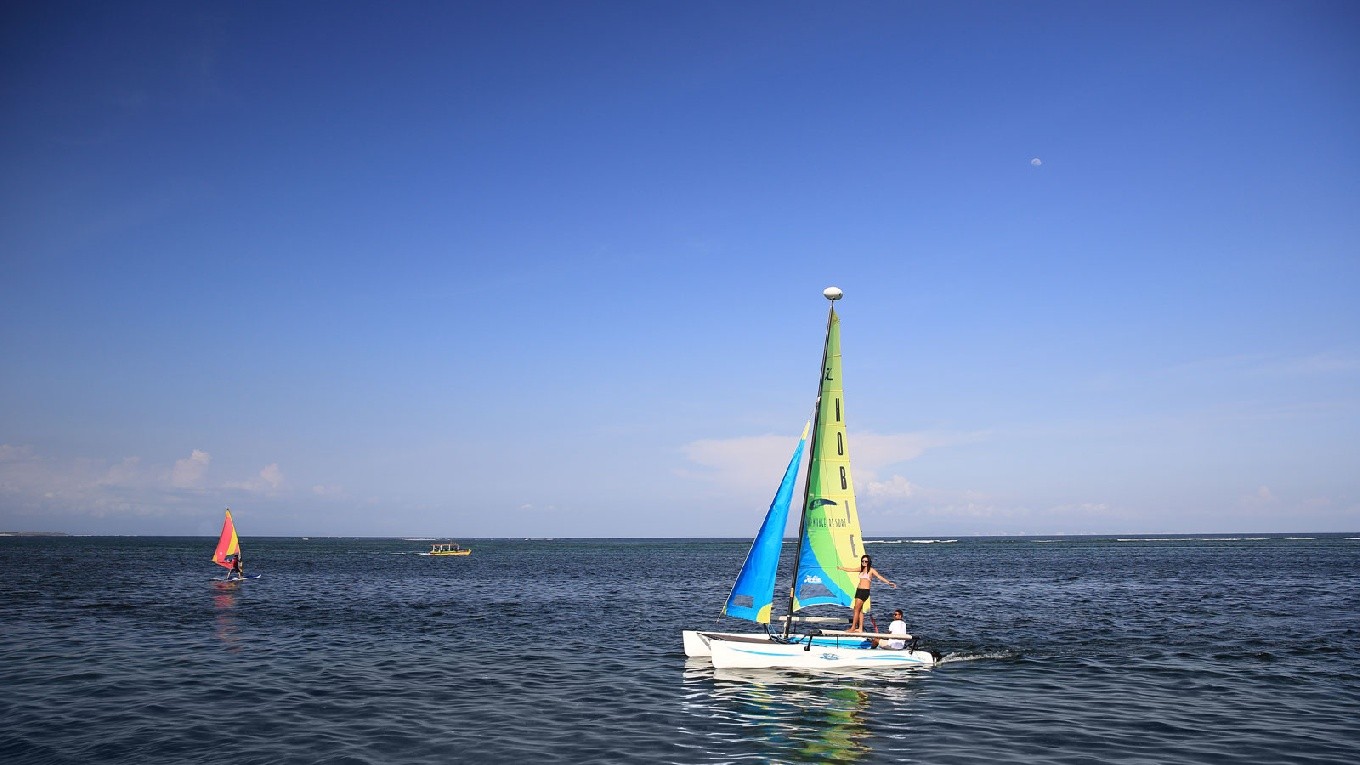 Staying in this resort is never boring, there are lots of activities and entertainment that you can enjoy included in your Honeymoon Package. There are several pools for you to splash around, from the main swimming pool, the one in Family Paradise, to adult-only Infinity Pool.
You can also find a fitness center so you can enjoy your holiday without skipping your routine workout. Games Lounge will keep you entertained during inclement weather. You can also come to the Mahjong Room, Karaoke Room, and Yoga Class to spend quality time with your loved ones.
When you feel lacking Honeymoon Ideas during your escape, there are myriad of interesting activities you can do. The most popular ones are water sport, both the motorized and non-motorized ones. Surfing, kite-surfing, stand-up paddleboard, and many other options. It is the Best Honeymoon Destination for everyone. And if you want to experience something really unique, go for the SeaWalker where you can literally walk on the seabed among the fishes and other sea critters.
The Unforgettable Honeymoon Ideas: Culinary Journey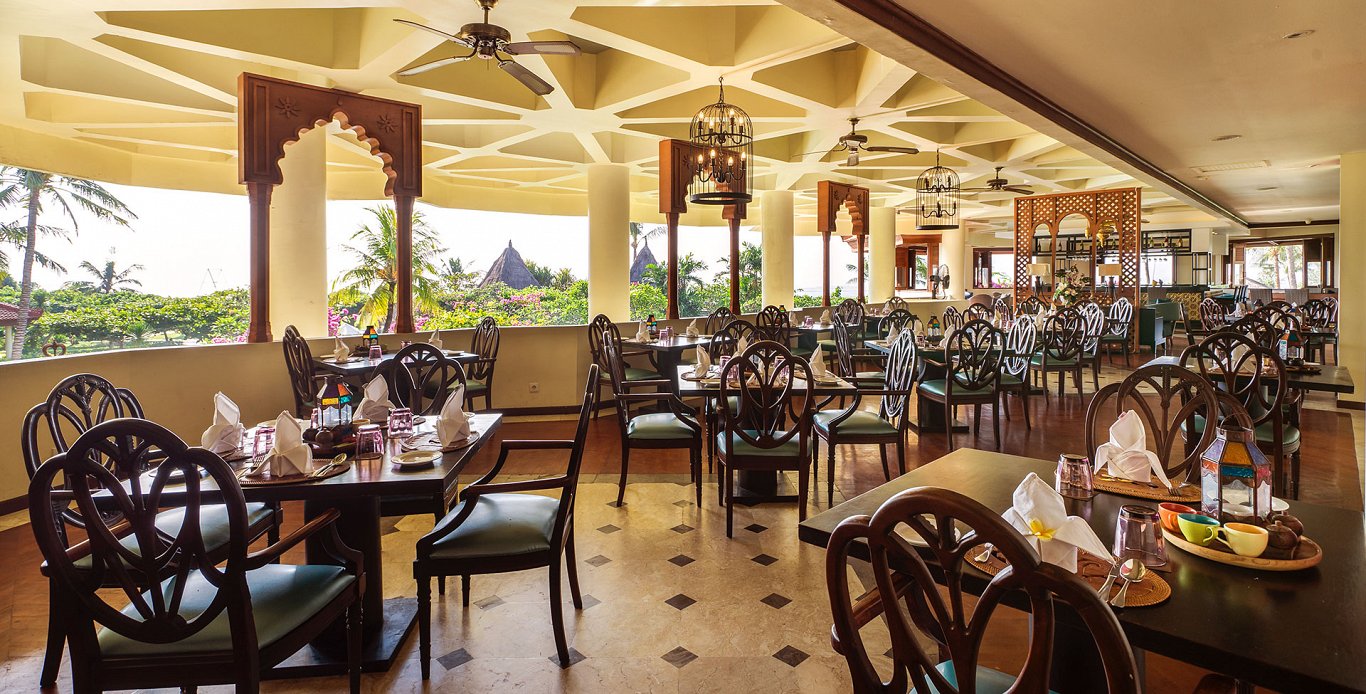 Grand Mirage also offers a great culinary experience in its establishment. For a start, you can pick to dine in one of its restaurants and cafes. Each of them offers interesting menu choices and specialties. Whatever palate you fancy, then you can find it here.
Grand Café is all-day dining that opens 24 hours. This restaurant is overlooking the swimming pool, with a fresh breeze sweeping once in a while. Try its special savory cakes or afternoon tea, you'll fall in love. Bumbu Delhi offers incredible Indian cuisine with halal certification, perfect for Muslim guests. Bumbu Delhi also has a wonderful sea view.
Spice up your Honeymoon Package, by having a themed buffet dinner at Rama Live Entertainment. Enjoy delicious food while appreciating live performance during dinner time. Julie's is an Italian restaurant that provides an authentic Mediterranean taste to Bali. There are also Mahi Poolside Resto, Chopstick Chinese Restaurant, and Coconut Pool Bar. You would never lack Honeymoon Ideas!
Thalasso Spa, Best Honeymoon Destination for Newlyweds
The thing that sets the Best Honeymoon Destination is its spa. Grand Mirage is home to Thalasso Bali Spa, a great place where you can revitalize your body and mind. This spa offers a vast range of treatments that can be personalized according to your needs. It has everything you'll ever need to get a relaxing day, not only for yourself but also for your spouse. You can choose a personal or couple spa package here.
For a wet and watery relaxation, try their Hydrotherapy options which include Pediluve, Sirih Leaf Bath, Aromatherapy Bath, Algae Body Glow Massage, Shower Massage, French Warm Agrotherapy (Seaweed body wrap), and French Warm Fangotherapy (marine clay body wrap).
Pamper your body with Thalasso's Body Treatment that includes Body Massage Treatment, Body Exfoliation Treatment, and Body Wrap treatment. As for the Beauty Treatment, you can have Sun Soothing Facial, Organic Facial, Men Power Facial, French Seaweed Facial, Anti-Wrinkle Facial, Aloe Vera Cream Bath, Manicure and Pedicure, Nail Polish, and Footworks. End your Honeymoon Package with a fresh mind, body, and soul.
What's More? 
Parties2Weddings is the largest Australian based Wedding Packages Platform for couples to plan & book their dream destination wedding in Asia. We connect couples to over 40,000 vendors across Melbourne, Sydney, Queensland to Bali.
Planning to celebrate in Bali? – Check our amazing
Bali Wedding Packages &  Bali Experiences? Check our Amazing Deals & Options:
Parties2Weddings provides Wedding Concierge to help couples to browse fixed cost packages, shortlist the venues. and customize packages to meet special requirements. The professional team has great experience will help you to prepare for your big day.
Contact our Wedding Concierge, to help connect you to vendors for Photographers, DJ, Fire works, Fire-dance etc. Fill in the Quote request/ Enquiry form here.