Hotels and Villas in Bali to Stay with Your Spouse during Valentine's Day
What are you going to do this Valentine's Day? Are you planning something special for yourself and your loved one? If you do, you might want to know that Bali has a lot to offer in terms of a romantic getaway for a couple (and families too, but that's another matter for another day). For now, you'd want to focus on how you can get closer to your loved one during the day of love.
Bali offers a lot of options for lovebirds like yourself. There are many romantic packages offered by hotels, villas, restaurants, clubs, and even bars! Just decide what you want to have with your spouse this year, and choose the best one for you. One of the most popular choices is staying in a hotel. Even without romantic packages.
Bali is the favorite destination for people who are madly in love. You can have your proposal, weddings, and honeymoons here. You will never run out of options because every accommodation offers unique and different choices from the others. Here are some of the best hotels to stay in Bali during Valentine's Day.
The Samaya Ubud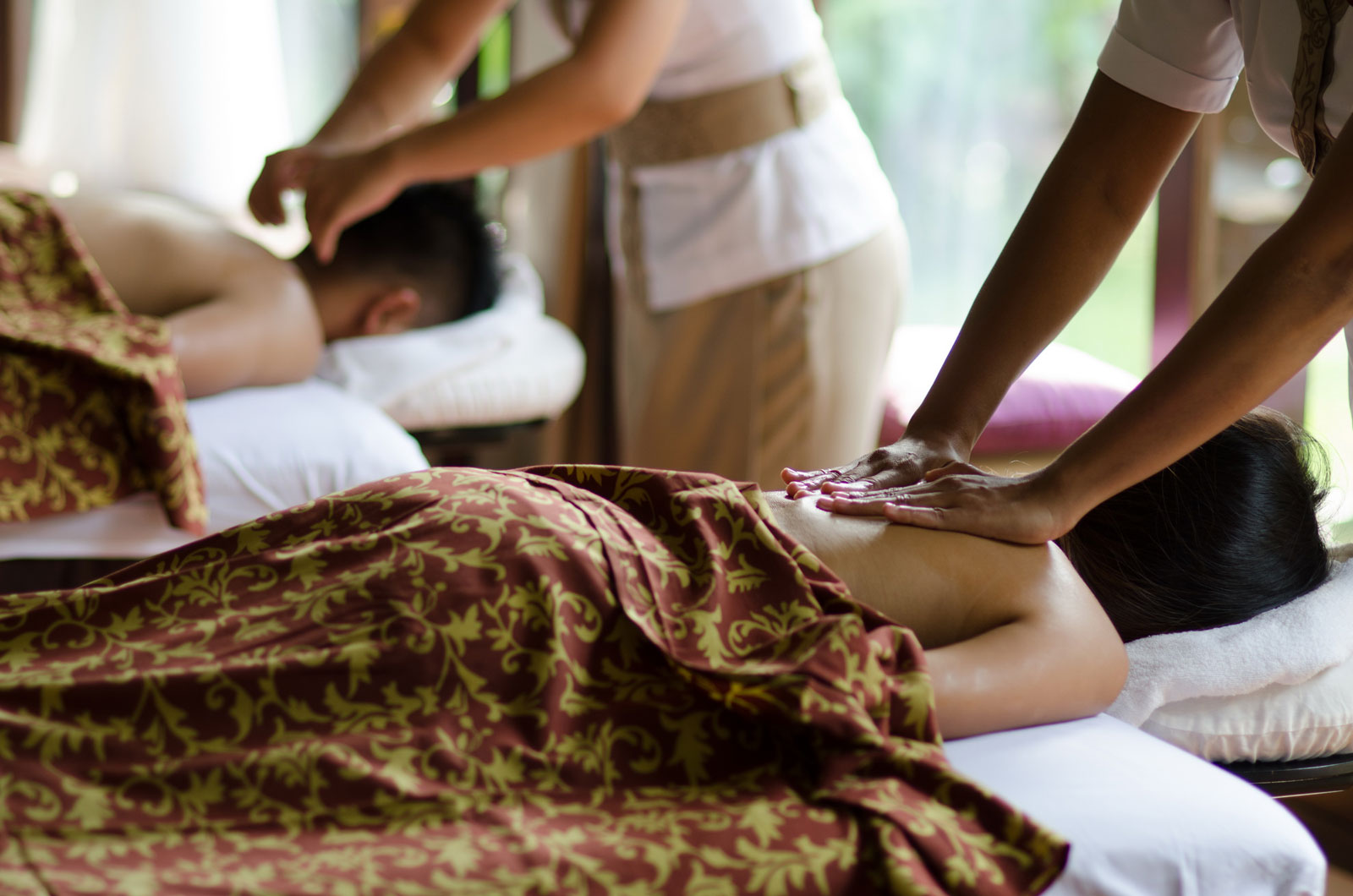 Ubud is an extremely romantic place on its own. Resorts and villas built on its lush green forests only add the points. If you don't want to pick the mainstream choices that are commonly offered by big chain hotels, try Samaya. It offers tranquility, peacefulness, and of course intimacy. You'll have the time only to focus on each other without worrying about anything else. Escape your daily bustle with the fresh rice fields and green forest. Drown yourself in love with your partner.
Every villa at The Samaya Ubud offers maximum comfort as well as a wonderful view of nature. You'll feel as if you are in the middle of the jungle while still enjoying the first-class service from the resort. Then you both can pamper yourselves by taking a spa treatment. When you return home, you'll be fresh and ready to renew your love for each other.
Address: Banjar Baung, Desa Sayan Ubud, Ubud, Bali.
Berry Amour Romantic Villas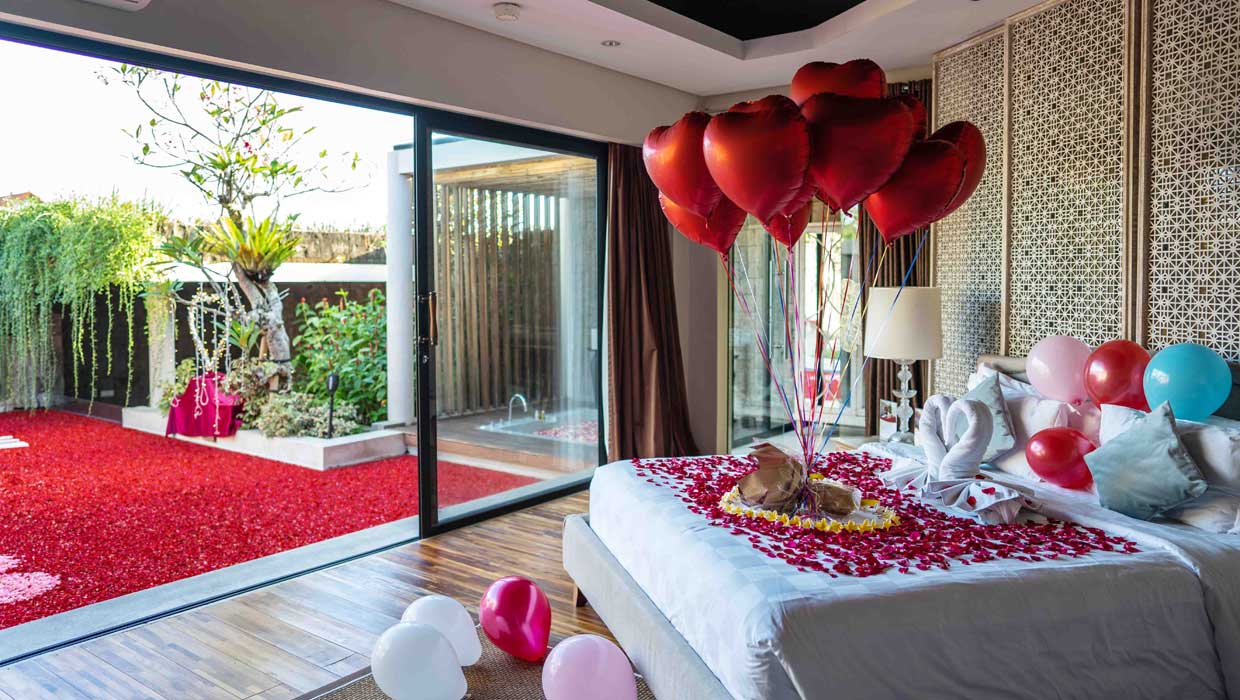 Set amidst beautiful and natural scenery of lush Seminyak rice field, Berry Amour Romantic Villas is the perfect place to celebrate your love. You will get guaranteed privacy and serenity, all while being close to many of the best Bali's bars, beach clubs, and shopping centers. Each room in this villa is really spacious, complete with Jacuzzi, en suite kitchen, and sunken dining area. The interior is beautiful, definitely to match the beauty outside. The name of the villas is Temptation, Mystique, and Desire.
There is a strict rule that the villa will not cater to children under 16 years old or the third person sharing the same room. It is made to be romantic by design. There are several in-house activities you can try to strengthen your bond. You can try the spa together, enjoying delicious dishes on a romantic candlelit dinner, or having a general romantic experience together. It is no wonder that this villa is very popular among the honeymooners.
Address: Jl. Batu Belig Kerobokan – Bali
The Kasih Villas & Spa
Located near the popular district of Seminyak. The Kasih is surrounded by lush gardens and yet still close to most of the modern Bali attractions. However, once you enter this villa, you might forget about outside temptations because you'll fall in love with your lover again. It is true that this villa is a great base for your adventure in Bali but it is even nicer for couples who just want to have a romantic getaway, especially during Valentine's Day.
Kasih has 10 honeymoon villas, 2 two-bedroom private villas, and 1 three-bedroom family villa. This can be a nice family villa but it is best known for its romantic side. Each villa provides stunning modern design in ample space, while outside guests can kick back and relax within their own private pool. Enjoy the Savitri, their in-villa private spa for both of you to refresh your body. On special occasions, they also offer special packages.
Address: Jl. Nakula Gang. Baik-Baik No. 9, Seminyak, Kuta.
Wyndham Tamansari Jivva Resort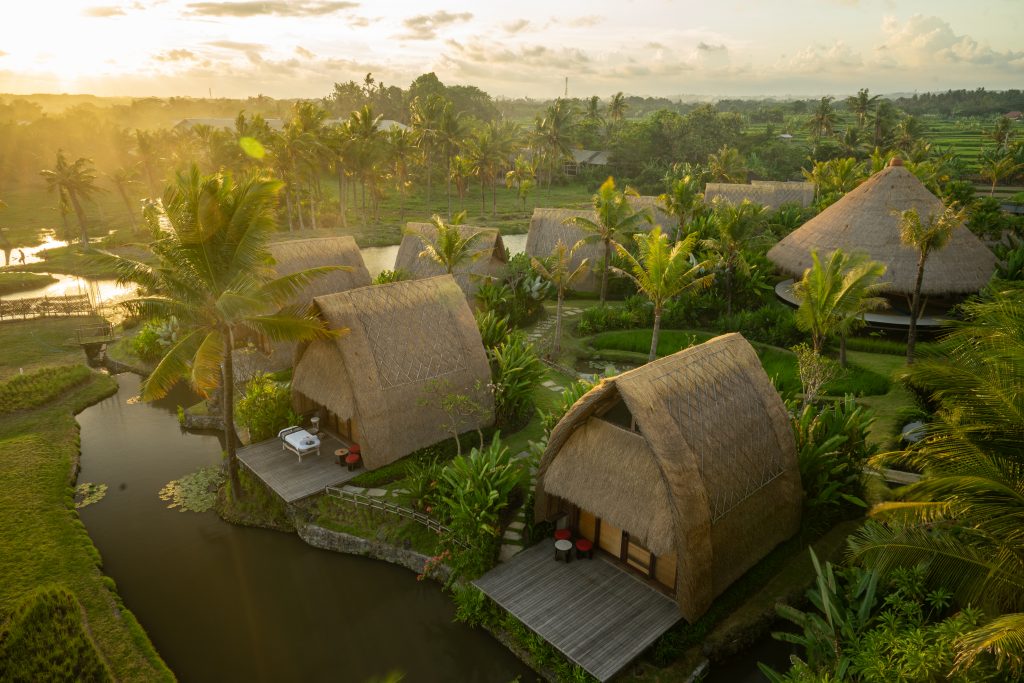 Located away from the busy touristy area, Wyndham Tamansari Jivva Resort guarantees a romantic escape for you and your lover. Nestled in the lush green foliage, this is also a beachfront resort. The location is simply sensational, a perfect place to spend Valentine's Day with your spouse. This is a truly exotic destination that will invigorate your body and soul. You two will come out of this resort feeling renewed and ready to face the world again.
The amenities and services here are extraordinary. The first thing you'll feel in this resort is comfort. It can host a range of events, but it is also a great place for a couple to reconnect and respin their love web. You can try a culinary adventure here at Bumbu Restaurant and Jivva Beach Club. Then you can try their spa. Relax in a thatched hut, surrounded by greeneries and a small creek. This resort also has a yoga deck constructed mainly from bamboos.
Address: Pantai Lepang, Jl. Subak Lepang No.16, Takmung, Kecamatan Banjarangkan, Kabupaten Klungkung.
Menjangan Dynasty Resort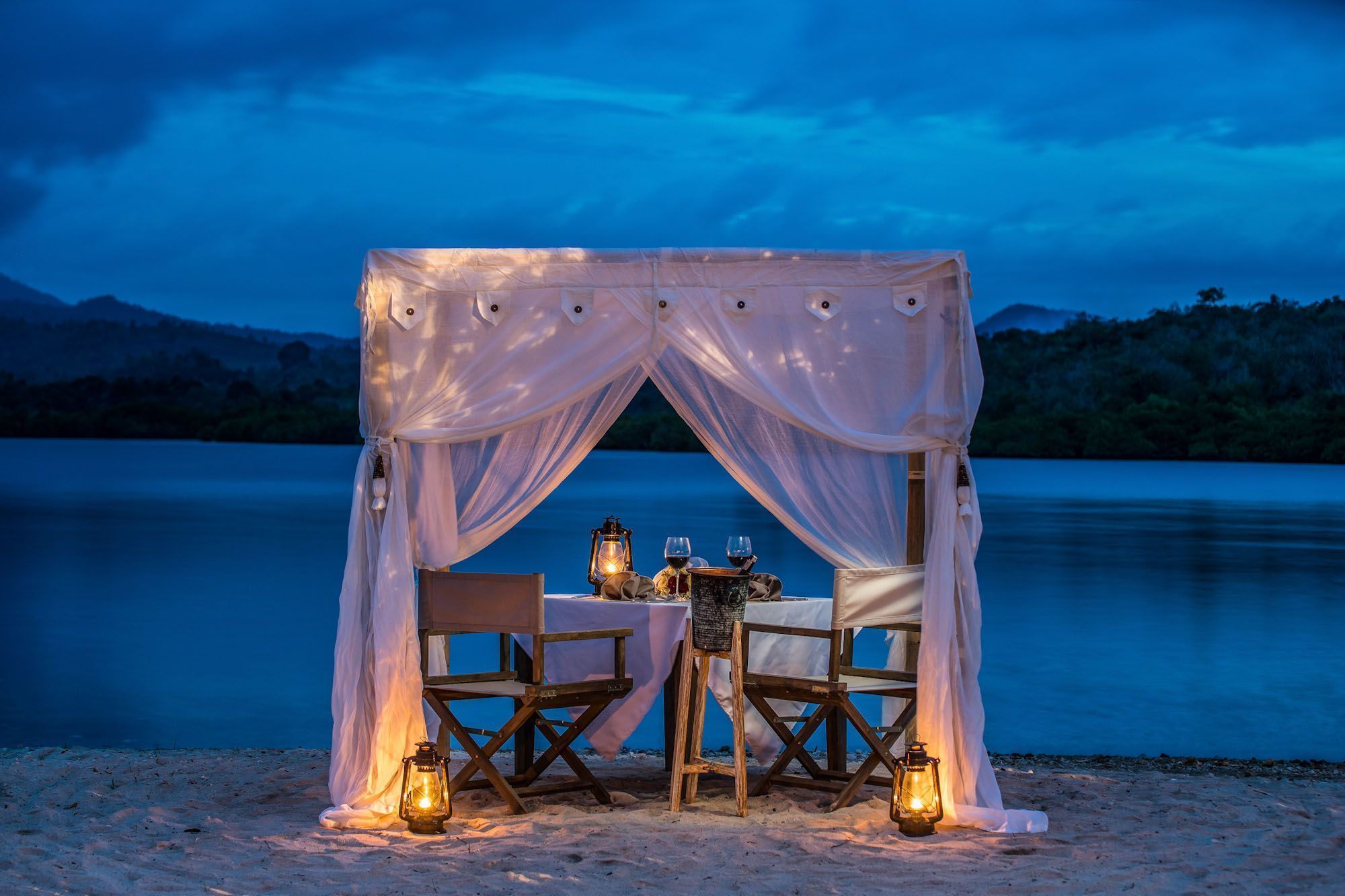 This is one of the few luxury resorts in Northwest Bali. It also offers a lot of accommodation choices as well as fun activities. This is a perfect place for couples who are into adventures and willing to go another mile to find the best destination. For one, Menjangan Dynasty Resort offers conventional rooms and also glamping tents by the beach. All of them are of the luxurious sort, guaranteeing that you will have a comfortable stay in this resort.
And then there are other facilities like the infinity pool that looks like it is blending with the sea. You can also come to their dive and water sports center if you fancy an adventure in the water. If you are hungry, you can eat at their beach club. You can even have an exclusive romantic candlelight dinner by the beach. And if you feel you need to relax, pamper yourself in Pasir Putih Spa. All in all, Menjangan Dynasty Resort has all you'll ever need for an unforgettable Valentine's Day experience with your lover.
Address: Pejarakan, Gerokgak, Buleleng Regency.