Bali is famous for its stunning nature and unique tradition. The combination of scenic beauty and pristine culture makes Bali a wonderful and magical place to visit. It comes with no surprise that it is also the reason why Bali is often associated with romance. Therefore, you will find a lot of couples spending their honeymoon or romantic getaway in this island of God.
Due to its reputation as a romantic island to visit, Bali also offers plenty of wedding venues. In fact, many hotels in Bali also has wedding chapels beautiful enough for a memorable wedding vows, and of course for stunning wedding photos. Here are some of the newest hotel in Bali with beautiful chapel you can consider for your wedding ceremony in the future.
1. Celebration Pavilion
The first stunning chapel in Bali is at Renaissance Bali Uluwatu. It features a glamorous design with glasses front which allows the guests to look over the Indian Ocean. The chapel is sitting by the lush forest and also features a lower pool area that looks magnificent.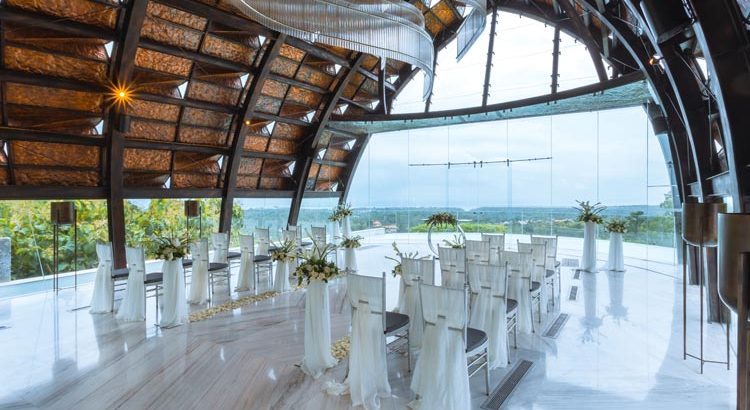 Celebration Pavilion [Image Source]The arch is designed like the Noah's Arch to symbolize safe sailing towards the new life journey of married life. It is hoped that couples married in this chapel can conquer all the challenges and storms of marriage.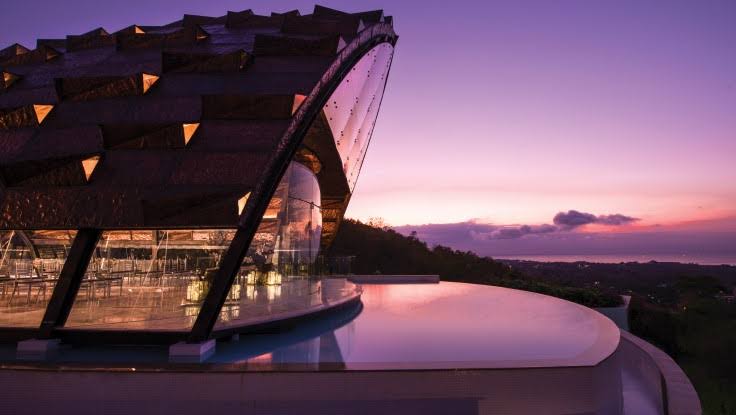 Another great thing couples can have by marrying in this chapel is the special "Bride & Groom" suites for them. Therefore, it will be easier for them to get prepared before the important moment of the wedding ceremony comes. You will not need to find separate accommodation to get prepared for your big day.
2. Sthala Ubud
Another beautiful chapel in Bali you need to check out is the Sthala Wedding Chapel in Sthala Ubud. Sthala Ubud is situated in a lush filled on top of a hill overlooking a beautiful river. It is far from the bustling streets, which gives a calm and tranquil atmosphere, perfect for an intimate wedding ceremony.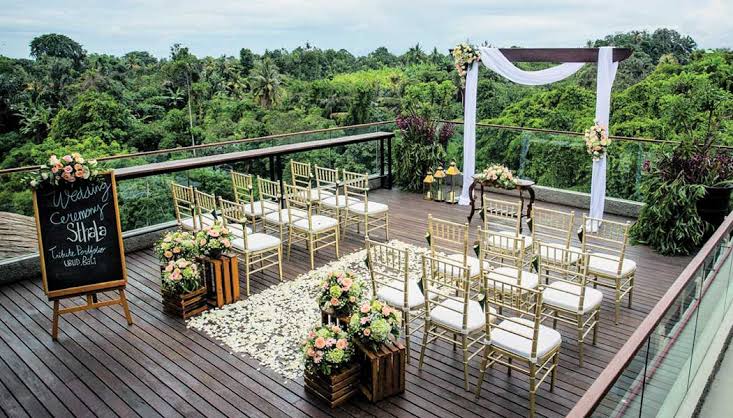 The Sthala chapel is located on the 8th floor of the property overlooking the Lodtunduh village. It also has a riverside deck which allows you to enjoy the marvellous view of the surrounding greenery and rivers. In addition to the beautiful chapel, Sthala Ubud also has other wedding scenes such as the Abing Terraces and Naga Rooftop Bar & Lounge.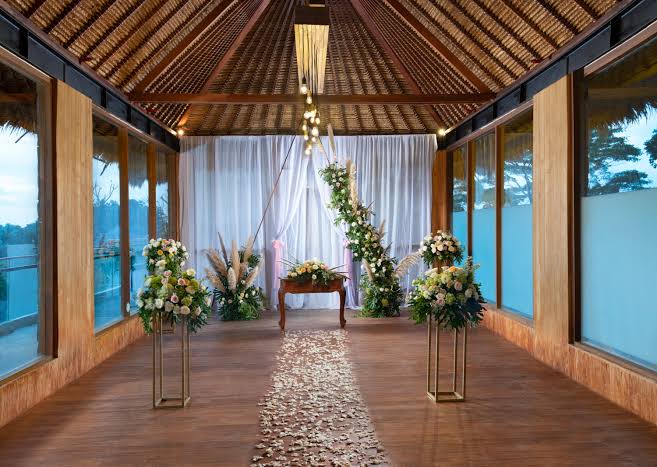 This chapel is different from other chapels in Bali which usually located by the beach, overlooking the ocean. Since it is located in Ubud, which also a highland area, you will feel the cool wind breeze around you. It is perfect for you who doesn't feel like having a wedding party in the hot weather of the beach.
3. Eternity Chapel
Another beautiful modern chapel you need to consider for your wedding ceremony is the Eternity Chapel at The Mulia, Mulia Resort & Villas – Nusa Dua, Bali.. It is built entirely of glass and floating on a large pool, creating a wonderful scenery.
The large building is decorated with a stunningly beautiful hand-crafted infinite ring crystal chandelier. This stunning chandelier is made as a symbol of eternal love, hoping that couples who married in this chapel will stay in love until the end of time.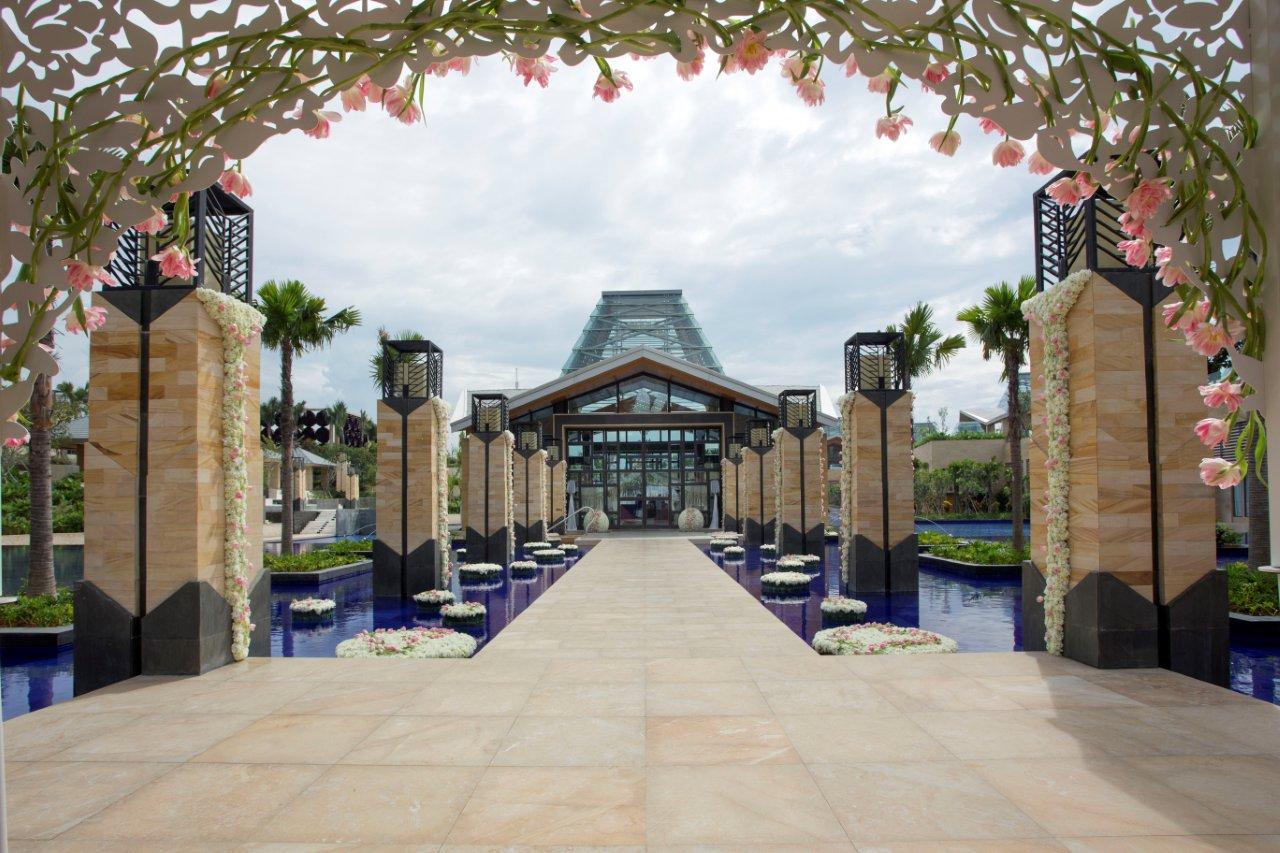 The Eternity Chapel is considered as the largest chapel in Bali. It can accommodate up to 250 people, making it a perfect place to have a special moment of your life. Mulia Bali also offers a team of dedicated wedding specialists, guaranteeing you a nice and stress-free wedding.
4. Majestic Chapel
Next, we have the Majestic Chapel at Ritz Carlton hotel. As a worldwide hotel chain, it comes with no surprise that the Ritz Carlton will provide a wonderful service to their guests, including the existence of this beautiful chapel in Bali.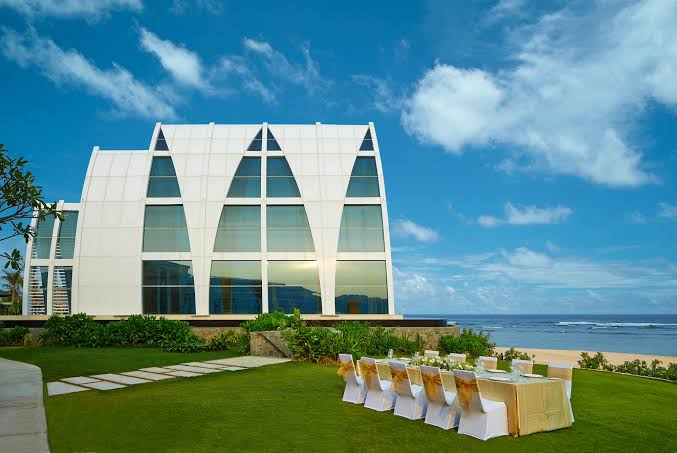 The incredible chapel is standing tall looking over the stunning Indian Ocean. The glass interiors provide plenty of natural light that creates a beautiful design and atmosphere. Another interesting you can see from this chapel is the interlinked rings displayed on the entrance, showing a symbol of eternity.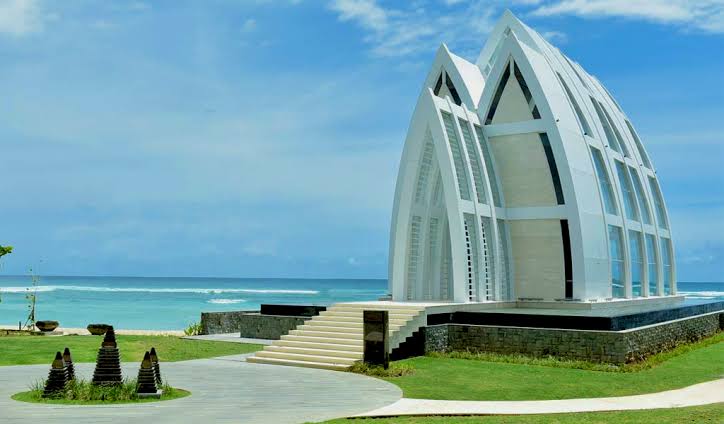 In addition to the chapel, it also provides a Cliff Lawn to hold your wedding party. It can accommodate up to 600 people which means you can have your big party here at the Ritz Carlton hotel by the cliff looking over the ocean.
5. Cloud Nine Chapel
Last but not least is the Cloud Nine Chapel, a beautiful wedding venue in St. Regis. This chapel is perfect for couples who want things a little more traditional, considering that it has a classic Western-style building. It is simple in shape, but have a very beautiful design.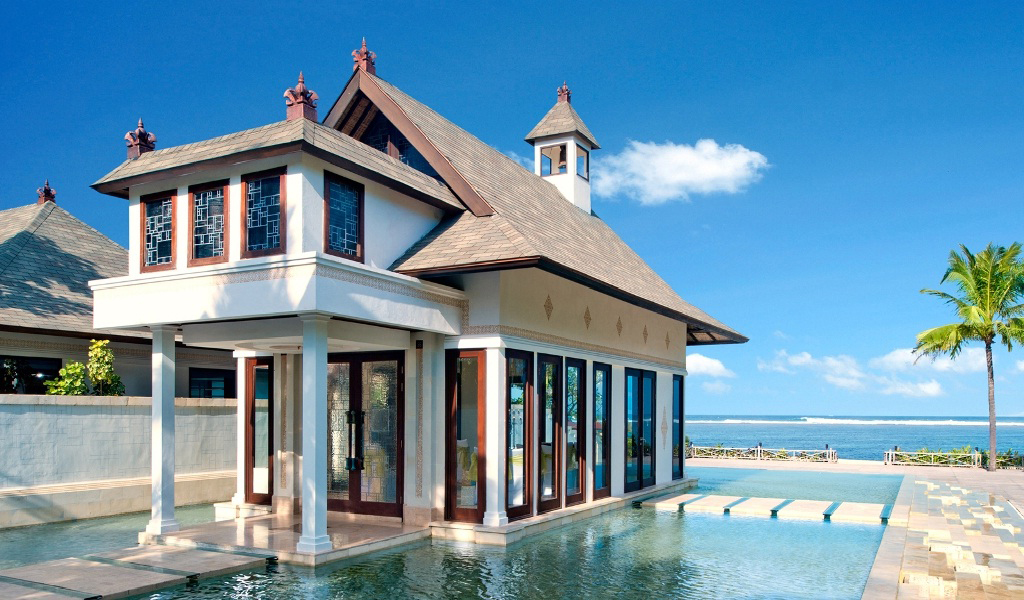 In addition to the beautiful design, the chapel also located strategically which faces the ocean. It is also surrounded by a small lake and has a beautiful timber terrace, enhancing the classic style.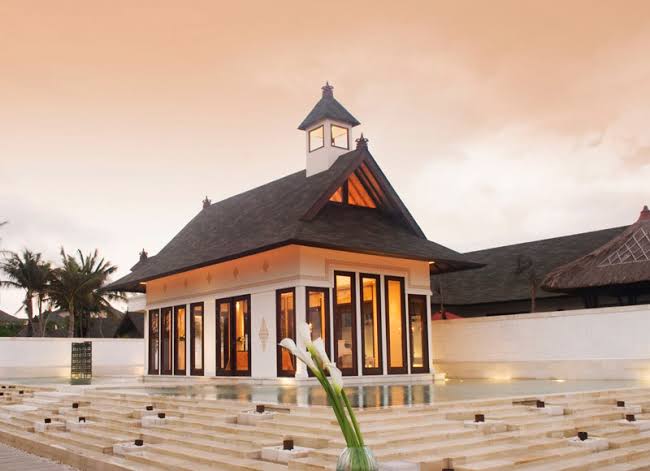 You can have some selections of great wedding packages if you choose to get married in this beautiful chapel, each with its own benefit. The Lovely Lilies offers 6 hours butler service, wedding toast for the couple, and a one-night stay at St. Regis Suite. Meanwhile, the Dazzling Diamond package also includes Honeymoon spa and romantic dinner for the couple.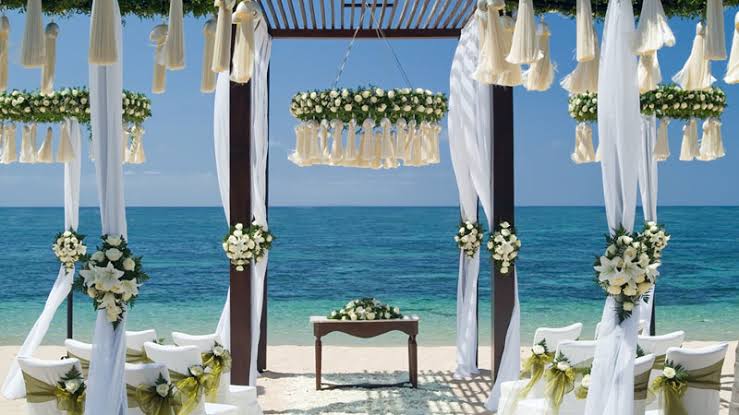 Finding a beautiful chapel will be one of the most important things to do on your wedding checklist. You need to do your research far in advance considering that the most beautiful chapel is highly sought after in Bali. You don't want to leave this matter until the last minute or you will end up without an appropriate Bali wedding venue, and you certainly don't want that to happen.
Some hotels with chapel usually also offer wedding ceremony package. Therefore, don't hesitate to ask what they will offer for your big day. Wedding ceremony package will help you lessen the stress of preparing for the big day because the organizer will help you set up and prepare everything. Some hotels will also allow you to tweak the package in order to meet your needs and preferences. So, ask away!