Getting Married in Bali?- Where Do I Start
The Island of Gods, Bali, has divine places to tie the knot. Also, those who once visited Bali miss the genuine people and the tropical climate. Thus, lovebirds dream of getting married in Bali. But, how can you organize your weddings while you are miles away from the island? Here is a Bali wedding guide. 
Search information about venues that suit your budget and your dreams. Getting married in your dream Bali wedding venue
Wedding venues dot the island, and the options can always make you overwhelmed. You need to narrow them down and choose some wedding venues in Bali that suit you. First, you need to limit the places based on your budget because this will cut so many options. Second, you can choose your backdrop. Does a beach wedding look more idyllic for you? Or a clifftop wedding? Or perhaps a rainforest wedding? Third, to make everything efficient, consider some venues with or close to the resort as you might come to Bali with your family and friends from outside Indonesia. It will cut for example the transportation budget to drop you and your guests from hotels to the wedding venue. Fourth, you should ensure that your number of guests suits the capacity of your wedding grounds. There are some other things you should consider when choosing the venues.
Parties2Weddings has a Bali wedding concierge that can advise you a suitable venue, wedding packages that meet your budget, type of wedding venue, location & availability as well as being there to answer all your questions about getting married in Bali . In brief, she can be your Bali wedding guide.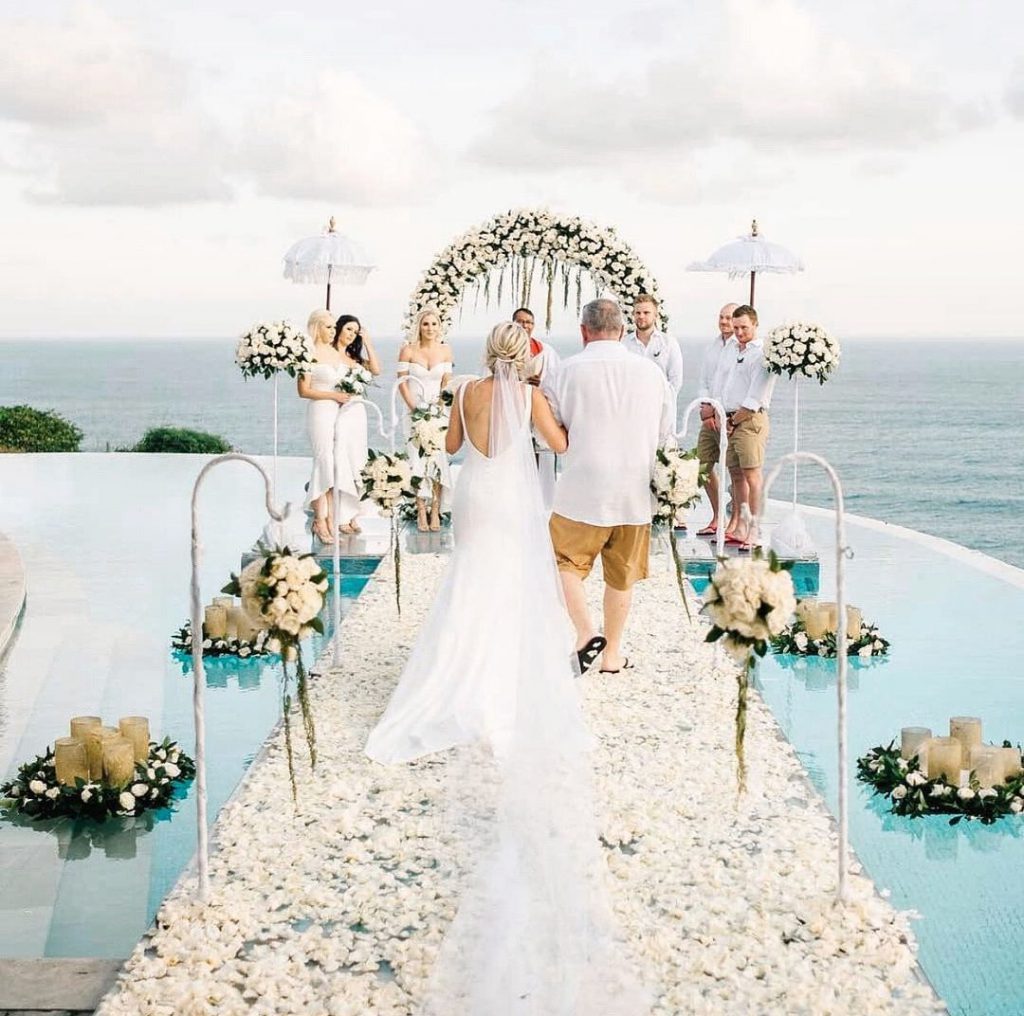 Contact the venue
Take three or four venues that you love and contact them. See if there is an availability on the date you pick. Ask  the venues some questions to them to see how they handle you because your day will depend on them, for example about the capacity, possible entertainment, and more. Are they responsive enough? do they answer your questions well? Most venues have experiences in handling weddings. In other words, getting married in Bali should not be a big issue.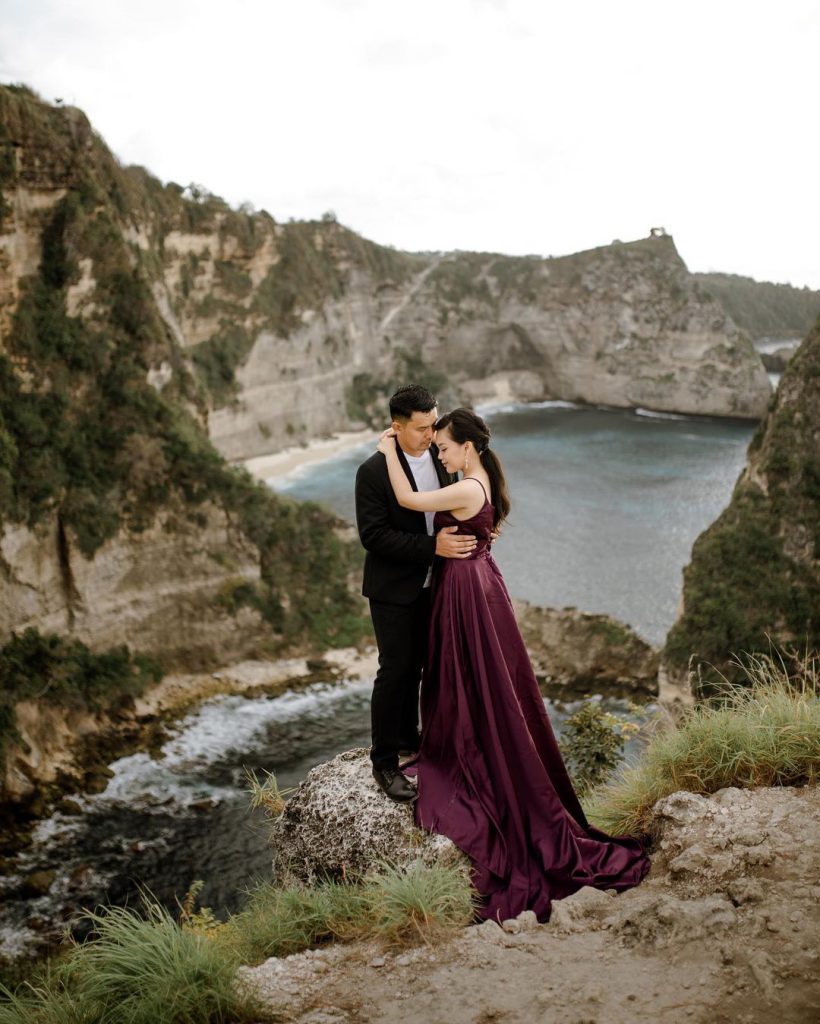 Book your venue quickly as getting married in Bali is popular
The island has a high demand for weddings. Once you agree with all the dates, packages, and accommodation. It would be better to block the venue with a down payment. Most venues require 50% of the total price as a guarantee. They accept credit cards and bank transfer.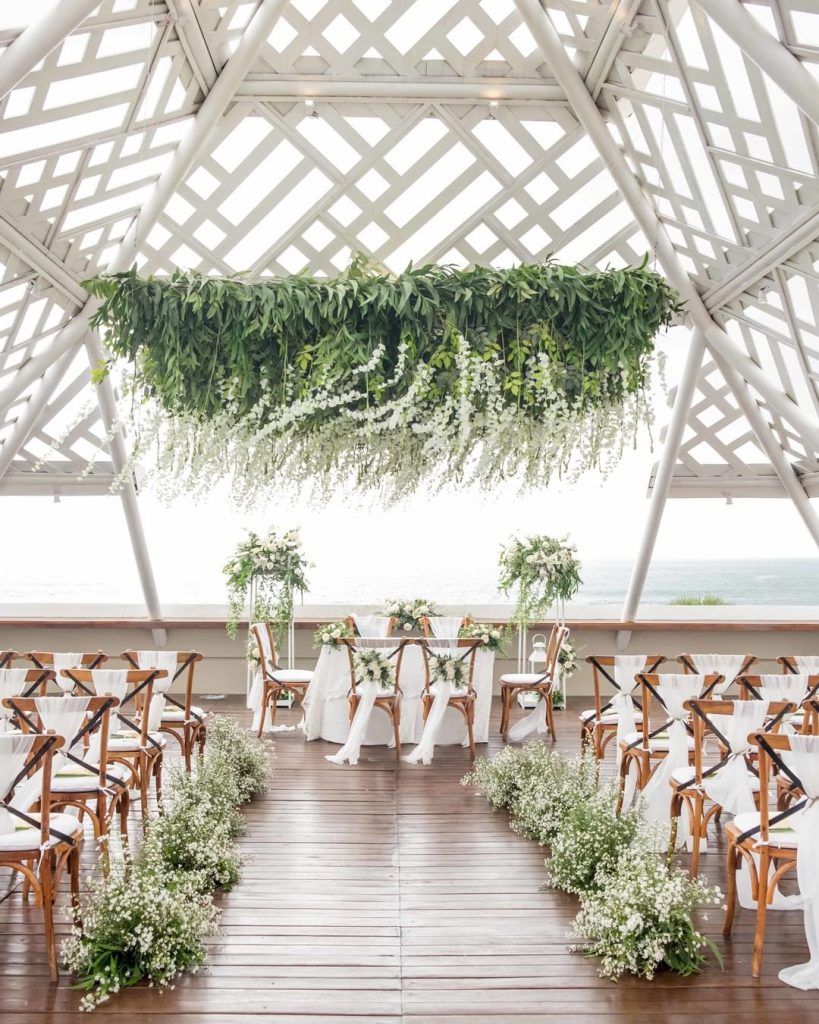 Decide if it is going to be non-legal or legal wedding. Getting married in Bali legally will need a longer preparation
Most of the wedding packages in Bali offer non-legal weddings. However, some venues offer legal wedding packages. A legal wedding means your the wedding registry and the religious ministry in Indonesia acknowledge your wedding. You need to submit some documents to the Australian Embassy (or other countries) months before tying the knot. In other words, tying the knot in Bali legally will need a longer and more detailed preparation.
Find out on tying the knot in Bali legally (TBA)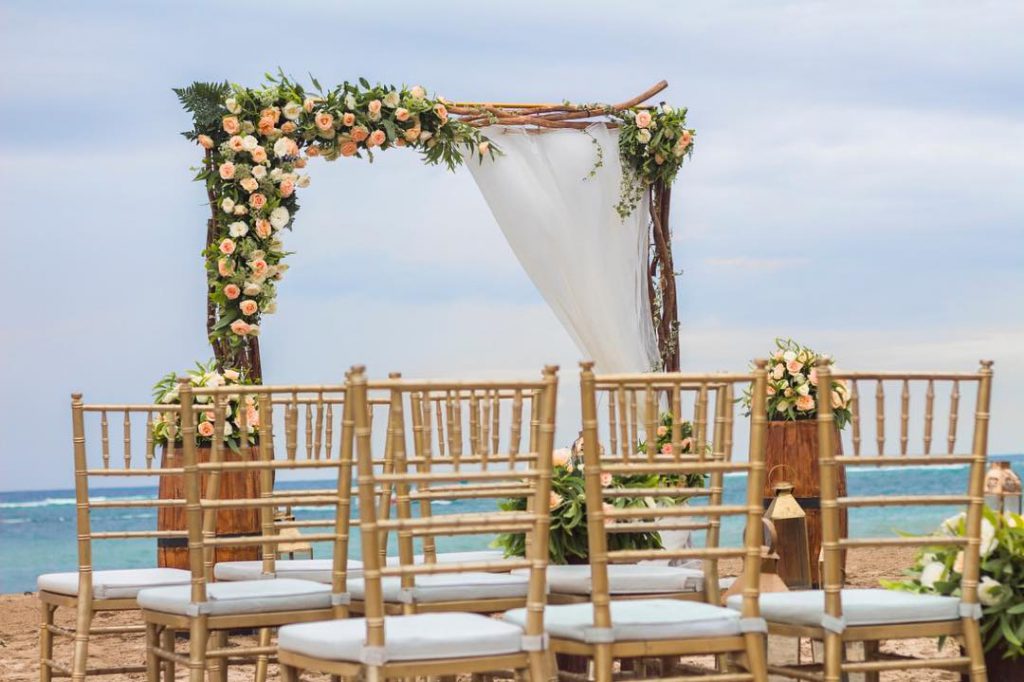 Find some wedding inspo and finish all the arrangements.
Discover some wedding inspiration on social media, blogs, or magazines. Pinterest and Instagram have tons of charming wedding inspiration on getting married in Bali. Though, most venues have standard wedding decorations with tropical flowers, you can always do it your way. Some fees might apply for the upgrade. Go with the details like  wedding gifts or wedding wishing wells, the menu, DJ or band, the color of the flowers and more. Let the venue or our  wedding concierge set it up for you.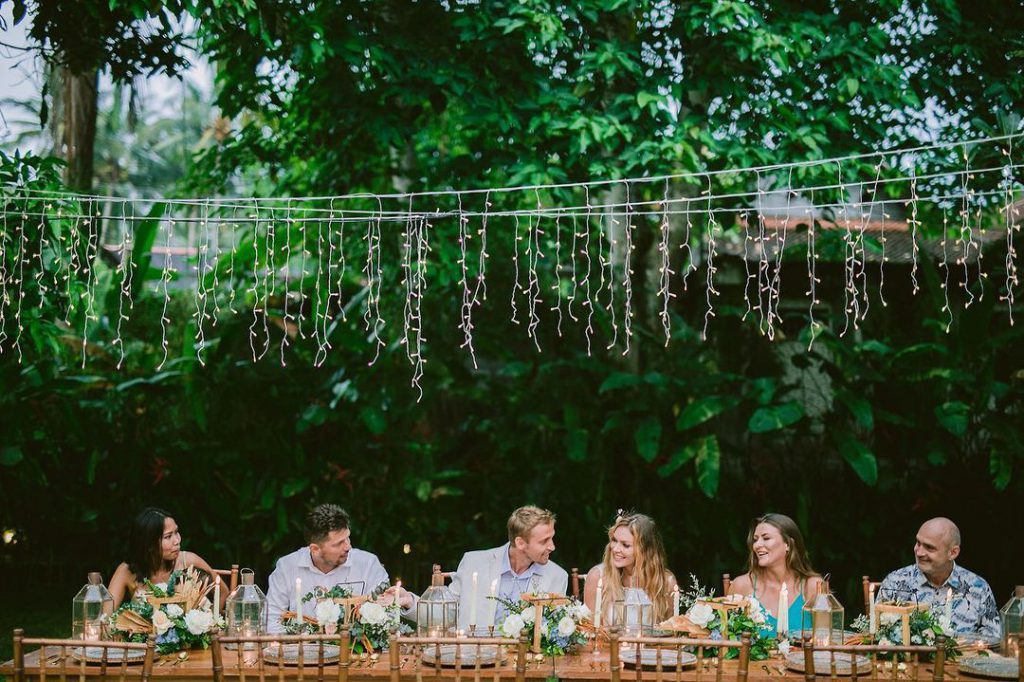 To sum up, the steps of weddings in Bali are almost similar to other weddings. But, if you do not live in Bali, you need someone you can trust to organize your wedding on the island. Consider having a wedding package that includes for example, venue, accommodation, or anything you need because it will save you time, energy, and even money. You can contact our wedding concierge to customize or create a package for you. Hopefully, this Bali wedding guide can help you. Last but not least, happy preparing and see you in Bali!
Planning to celebrate in Bali?
Check our amazing Bali Wedding Packages & Bali Experiences? Check our Amazing Deals & Options:
Parties2Weddings provides Wedding Concierge to help couples browsing fixed cost packages, shortlist the venues, as well as customizing packages to meet your requirements. Above all, the professional team has a wonderful experience and will help you prepare for your big day.
Contact our Wedding Concierge to help connect you to vendors for Photographers, DJ, Fireworks, Fire-dance. Then, fill in the Quote request/ Enquiry form here.