Best Cliff-Top Wedding Packages in Bali
Wedding celebration should be one of the best memorable moments in everyone's life because this is the event where everyone wishes to only have once in a lifetime and Bali is the most exotic location in the world. That is why, pick all the best wedding venues including Cliff Top Chapel, Ocean Front Chapel, Cliff Top Private Villa Wedding.
1. Grand Residence Intimate Wedding at Bali's 5 Star Beachside Karma Kandara
Having a wedding celebration in Karma Kandara, a Luxury Cliff Top Resort with Direct Access to a Stunning Beach will not only create happiness, it also creates experience. Discover the essence of Karma at Karma Kandara on Bali's Bukit Peninsula, known globally as 'Billionaire's Row' with the stunning location, expert professional team will definitely make your wedding as you have ever dreamt of. So, to celebrate the moment of love, Karma Kandara have some great wedding packages to offer. They are all great options divided by the location of the venue. 
It's the ultimate destination for intimate groups or larger gatherings of family and friends, drawn by Bali's beauty and captivated by the spirit of Karma Kandara. Karma Kandara blends traditional Balinese architecture with luxury amenities to create a series of private villas, each formed from pavilions arranged around their own tropical courtyard and private pool. The two, three and four-bedroom villas feature natural stone, teakwood decks and indigenous grass or ironwood tile roofs.
Package start from: AUD 12,150
Exclusive venue hire
Package for 30 people
Flower arch
White signing table and centre piece to match
White flower petals on the aisle
White / red / pink roses flower bouquet for bride & corsage for groom
Flower shower up to 30 guests
Welcome board
30 banquet chairs with white covers
30 organza chair sash's
Non-legal ceremony celebrant with commemorative certificate
Include
FREE breakfast for ten guests
BBQ dinner for 30 guests
Up to 5 hours free flow non-alcohol beverages for 30 guests
Bonus: One night stay at Grand Residence 5 BedRoom Villa for 10 guests, Includes Breakfast for 10 guests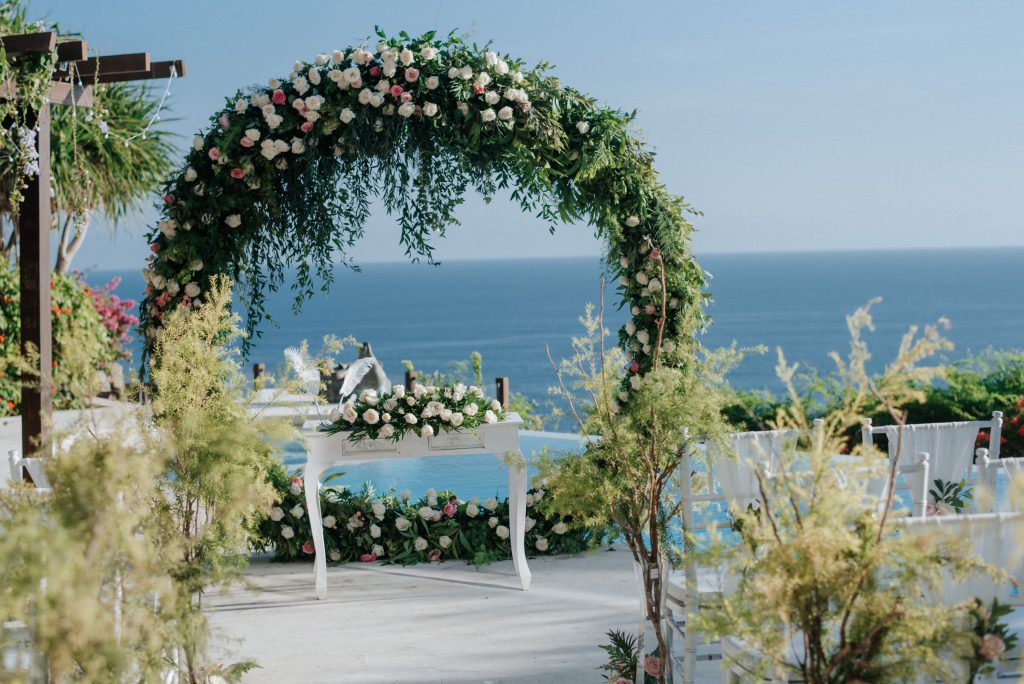 Bali's best 5 star Intimate Private Villa Wedding Package by Parties2Weddings at Karma Kandara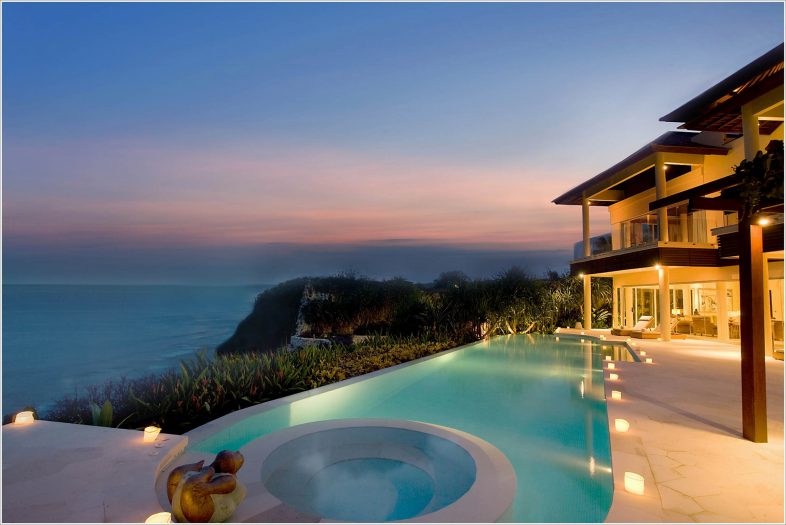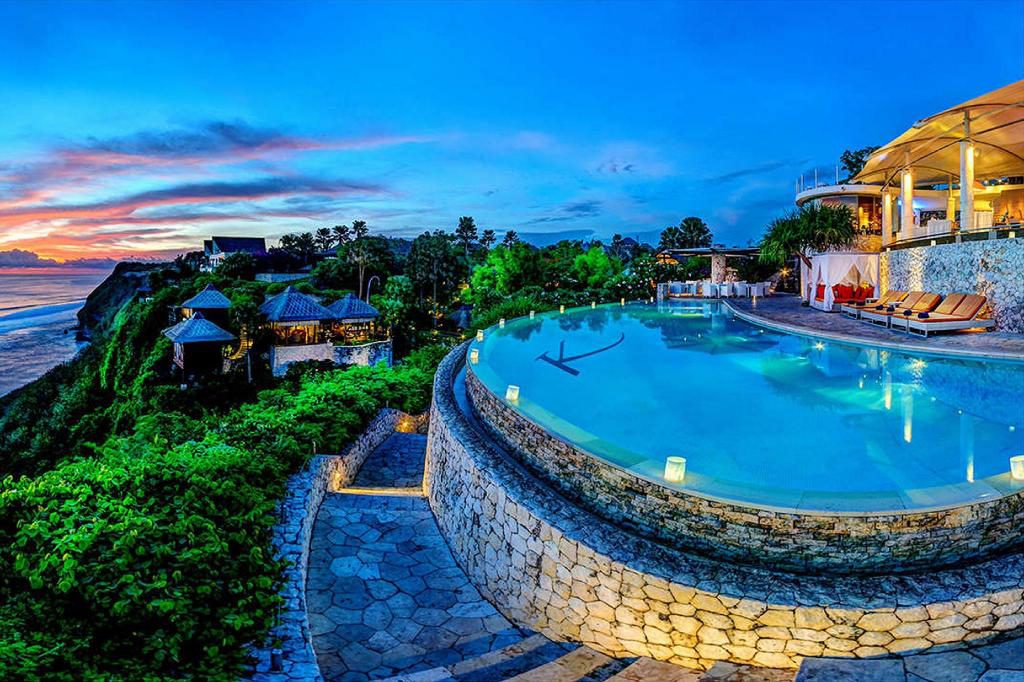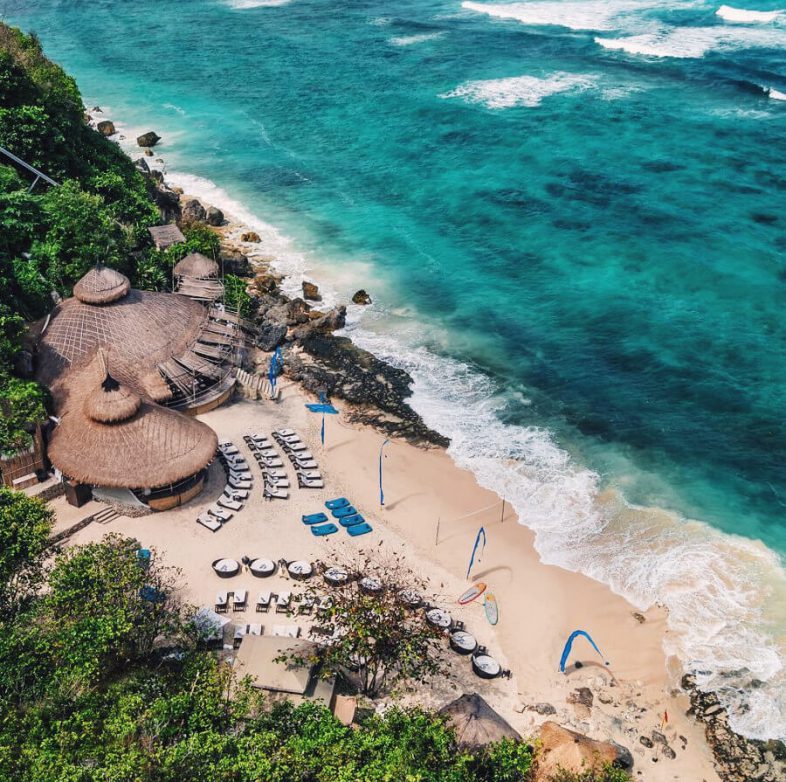 Check more for customised pckages: Private Villa Wedding
For other exotic wedding venues, check out at Bali Wedding Venues,
Contact us for any queries:

Request Form
2. Marriott – Renaissance Cliff Top Chapel Wedding
Nothing more intimate than this. Its your wedding!
Towering over the breathtaking Indian Ocean, the Marriott Renaissance Celebration Pavilion is the ultimate wedding space with a stunning glass ceiling and artful touches that complement your personal style. The rooftop resembles Noah's Arch and symbolises sailing safely through end of the journey despite stormy weather. This unique package includes two lovely Balinese flower girls welcoming you to your happily forever after.
Renaissance Bali Uluwatu Resort & Spa surrounded by rugged cliffs and pristine beaches, Ungasan resort inspires relaxation with 5-star hotel rooms and suites featuring upscale amenities, including floating baths, indulgent beds, free Wi-Fi and inspiring views from private balconies. Thrill your palate with indigenous cuisine, live music and activities at Roosterfish Beach Club, accessible by our resort shuttle. While at our Uluwatu hotel, enjoy our sparkling outdoor pools, 24-hour gym, exciting restaurants and bars, including a delightful pool bar. Lounge on inviting beaches or visit attractions, including GWK Cultural Park, Uluwatu Temple and Bali Nusa Dua Convention Center. After a full day, balance your mind and body with massage, beauty and wellness therapies at our hotel spa. Overlooking miles of dazzling coastline, our resort provides the quintessential Bali lifestyle experience.
Set on one of Bali's most beautiful peninsula's with views over famous surf beaches, rugged cliffs and with splendid views of the coastline, discover the first lifestyle resort and beach club in Uluwatu.
Packages start from: AUD 5395
Exclusive designated venue hire for 2 hours
Package for 20 guests
Ceremony and chic-sensual decoration setup (include Tiffany chairs)
Usage of the Bride & Groom preparation rooms
Wedding certificate
Guest book
Bridal bouquet and Groom Boutonniere
Two Balinese flower girls and Two Umbrella boys
Sound system for music ambience during wedding ceremony
Duo acoustic entertainment
Wedding toast with Mocktail for 20 people
Two (2) nights stay in a Junior Suite for Bride & Groom
Bonus: 2 Nights stay at Junior Suite for Bride & Groom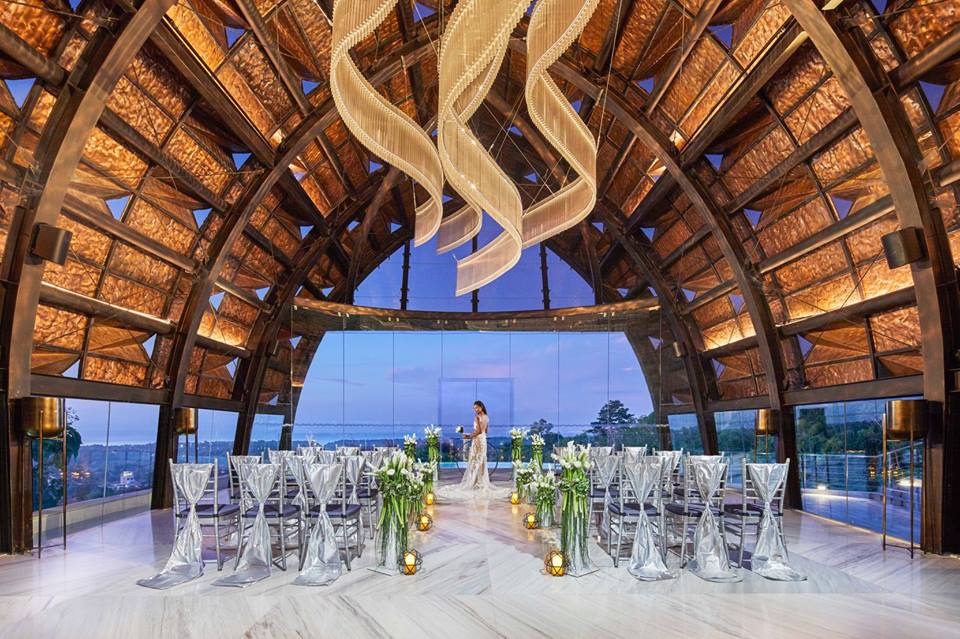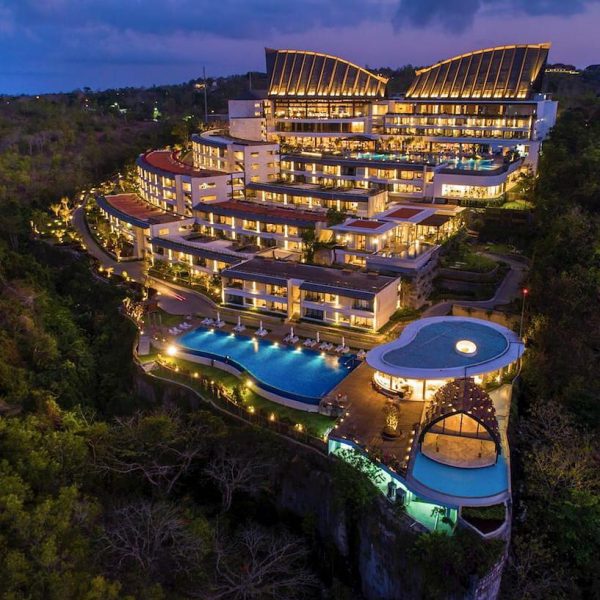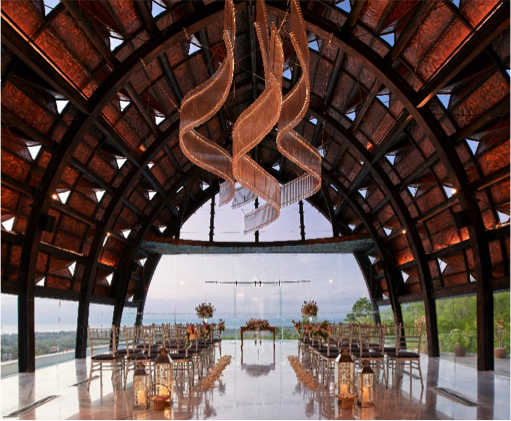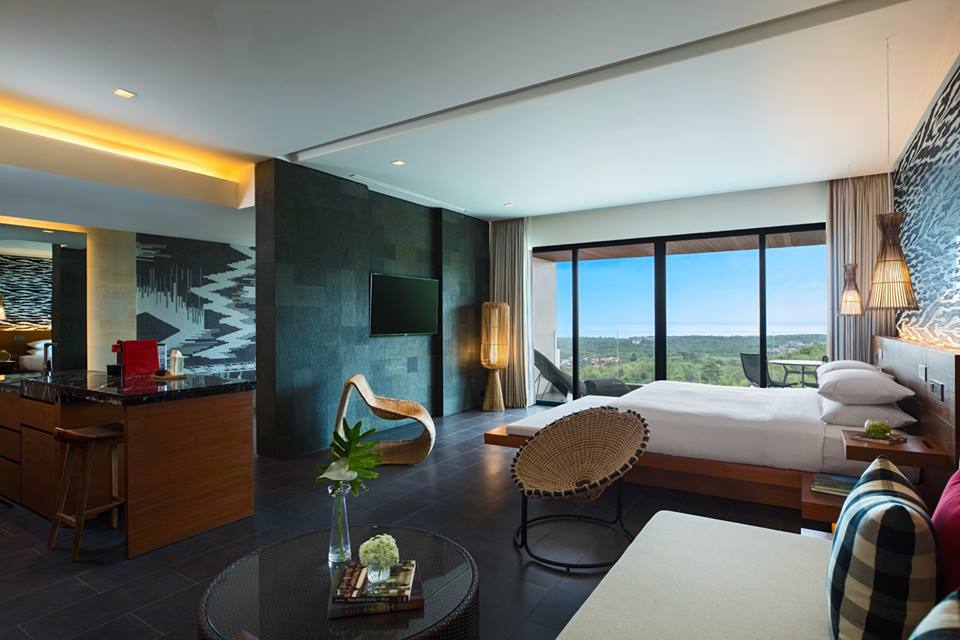 Renaissance Bali offers the most magical Bali wedding. The on- site wedding team organizes every petite detail and help with your splendid nuptials. Along with Chapel Wedding, check out other featured selections at Bali Sundown Wedding Package, Bali Presidential Villa Package.
For other exotic wedding venues, check out at Bali Wedding Venues,
Contact us for any queries:

Request Form
3. Beautiful Cliff Top Ocean View Wedding at Anantara Uluwatu
Anantara Uluwatu Bali Resort unfolds on a dramatic cliffside over the Indian Ocean. Terraced architecture ensures ocean views from every angle. Dine, swim and Jacuzzi against a panorama of sunset at our Bali resort's luxurious Suites. Ride the waves of the famous Impossible Beach below..
Weddings at Anantara Uluwatu Bali Resort are iconic, intimate, and one-of-a-kind. Exchange vows over the ocean in the glass-panelled Dewa Dewi chapel. Toast your marriage with sunset cocktails at cliff's edge. Banquet under the stars on a lush lawn.
Exchange vows in a stunning ocean-front chapel. Dress in your private suite. Frame iconic wedding photos. Let your wedding planner perfect every detail.
Packages start from: AUD 4950
Pre-wedding photo shoot access around the resort and chapel (subject to availability)
1 hour use of the Dewa Dewi Chapel
3 hour use of preparation suite
Wedding blessing ceremony with English speaking priest
1 altar flower decoration
2 standing flower decorations at the sides of the altar
6 standing flower decorations along the aisle
1 flower decoration beside the welcome board
Flower petals strewn along the aisle
Flower confetti
Hand bouquet for the bride and boutonniere for the groom
Non-alcoholic wedding toast for the bride and groom
Welcome drink for up to 20 persons
Mineral water for up to 20 persons
Scented cold towels for up to 20 persons
Personalized wedding assistant
Guest registration book
2 welcome boards
Wedding certificate
Wedding gift
Standard sound system with DVD player and microphone in chapel during ceremony
Wedding Time Slots : 09.00 am | 11.00 am | 01.00 pm | 03.00 pm | 05.00 pm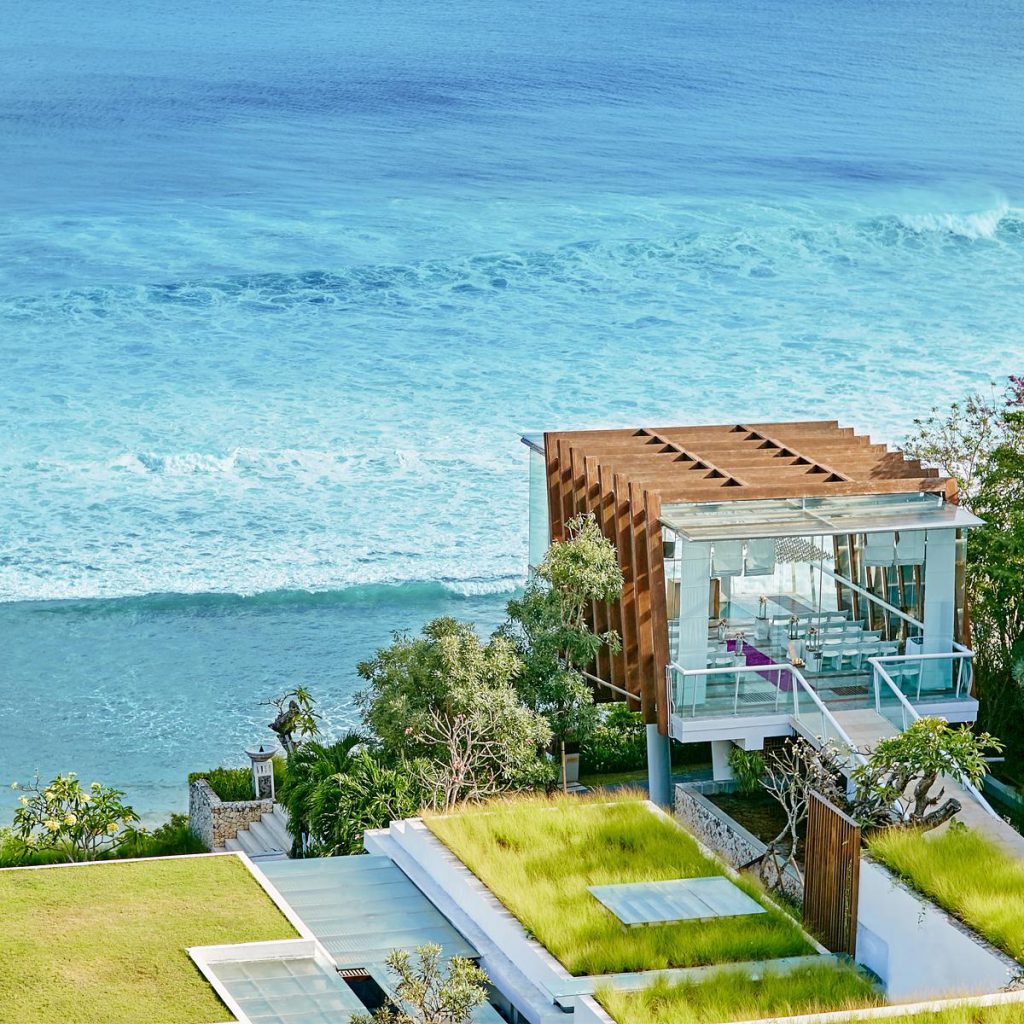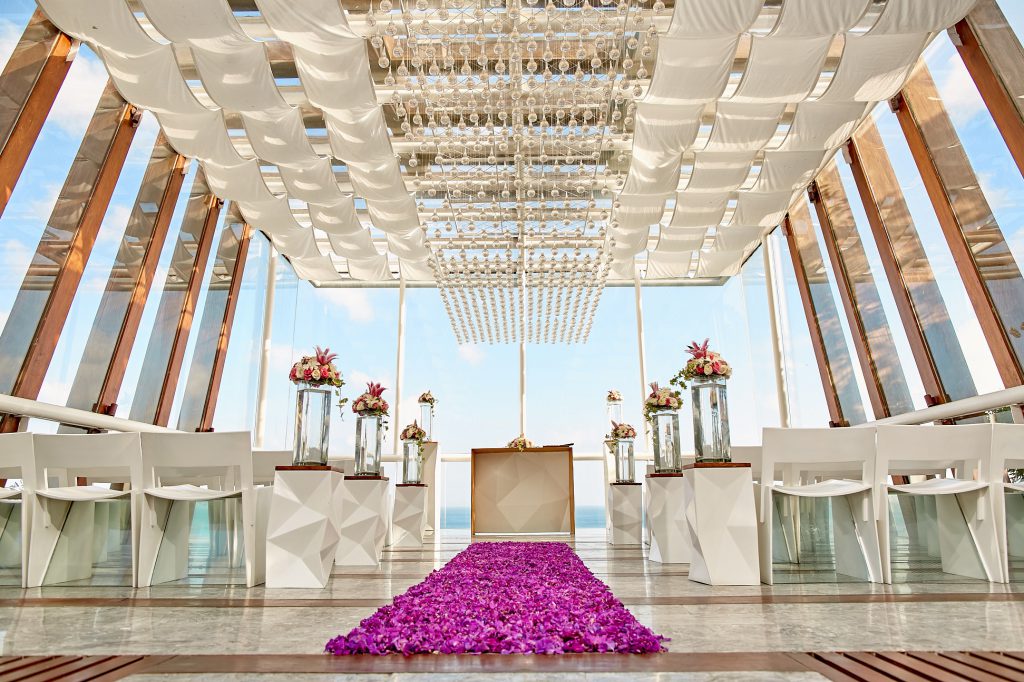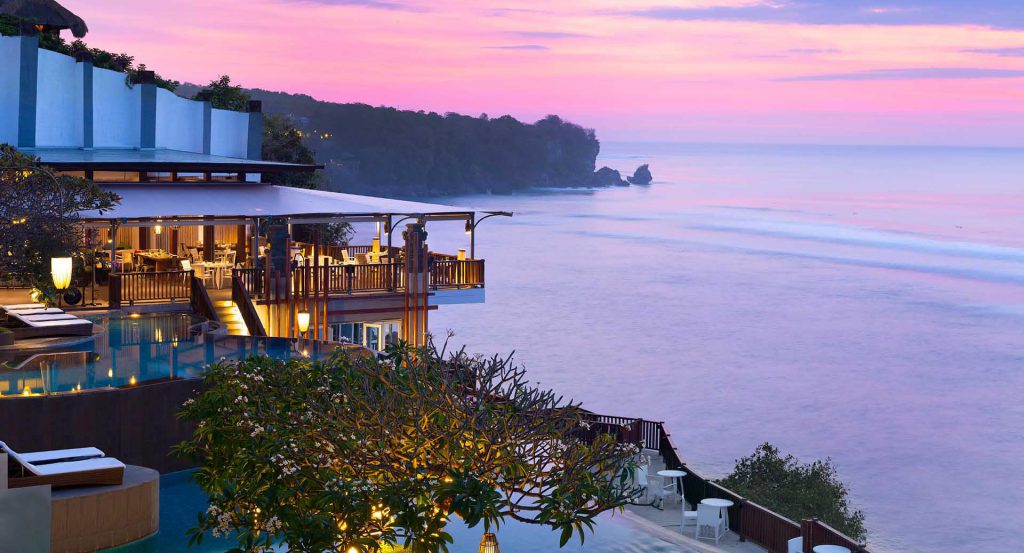 Contact us for any queries: Request Form
What's More? 
Parties2Weddings is the largest Australian based Wedding Packages Platform for couples to plan & book their dream destination wedding in Asia. We connect couples to over 40,000 vendors across Melbourne, Sydney, Queensland to Bali. Parties2Weddings provides Wedding Concierge to help couples to browse fixed cost packages, shortlist the venues. and customise packages to meet special requirements. The professional team has great experience will help you to prepare for your big day.
Wedding Packages in Bali:
Check the Wedding Packages & Wedding Venues, which are carefully curated to provide the best affordable options packaged with the best of the best entertainment, decoration & lighting, wedding cake, flower to photography & videography, you name it they will take care of the best of it.