6 Restaurants to Choose for an Unforgettable Valentine's Day Dinner in Bali
If you're planning to spend your Valentine's Day in Bali, you'd like to prepare it well so that the romantic day goes smoothly. Lucky for you, there are lots of wonderful places you can choose to make this years' V-day becomes unforgettable. Some even prepare special packages for love birds like yourself who want to celebrate the beauty of love in Bali.
One of the must-do activities during Valentine's Day is a romantic dinner. It shouldn't be hard to find a restaurant with a wonderful atmosphere for you to have dinner with your loved one. But if you might want to have a certain vibe or menus, check out these 10 wonderful restaurants to have a romantic Valentine's Day dinner in Bali.
Starfish Bloo at W Bali Seminyak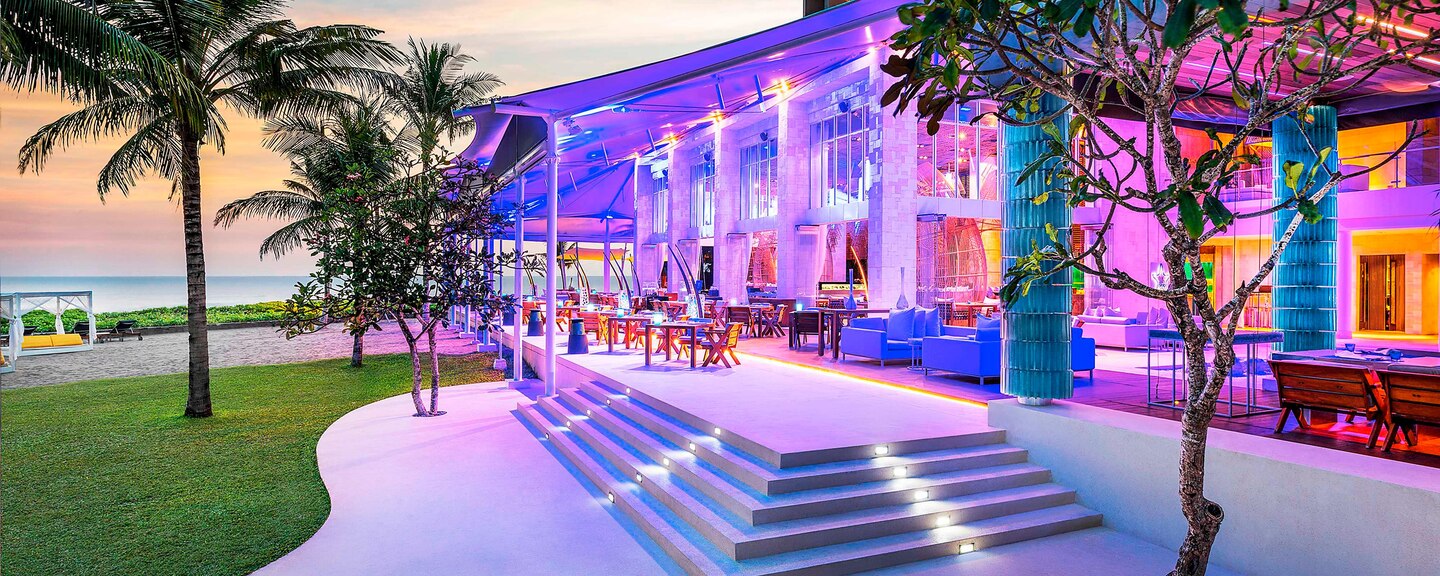 W Bali, a luxurious beachfront resort in Seminyak, is distinguishable for its mastery in food and music. Combine that with the romantic beach at night, you'll have an unforgettable experience. Starfish Bloo, the restaurant, usually offers a 4-course or 5-course menu for Valentine's Day dinner. Each meal is made from selected ingredients, chosen carefully by the chefs.
This is a perfect venue to just talk about everything with your spouse. After enjoying the dish, you can head to Woobar to end the night with a nice cocktail. Located in Petitenget, Seminyak, W Bali provides a wonderful dining experience in a posh area of Bali. If the previous years was to be a benchmark, a 5-course dish here will set you back roughly 70-80 AUD per person.
Seasalt at Alila Seminyak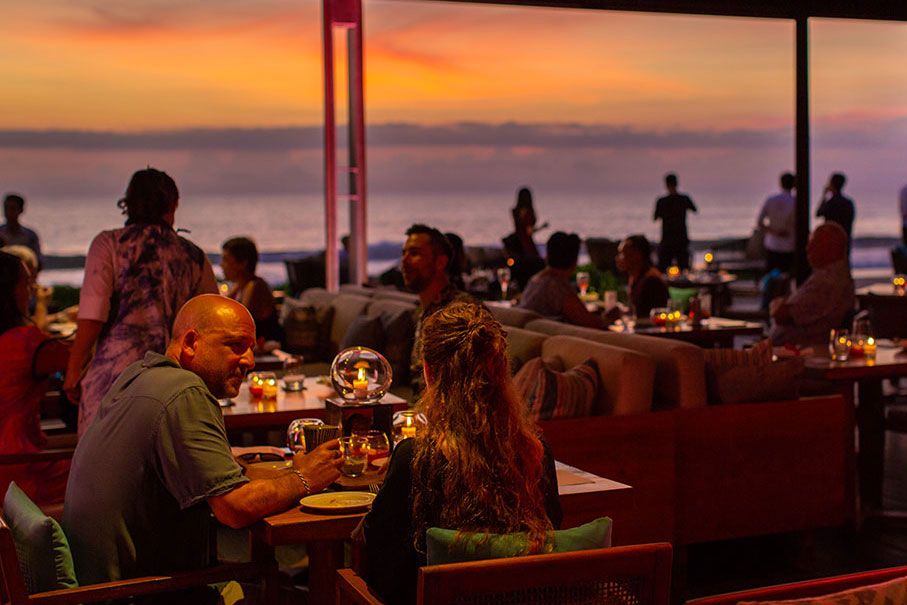 Dive into the 4-course dish in this wonderful seafront restaurant. Seasalt is part of Alila Seminyak. From your seat at Seasalt, the sea is just a couple meters away, you can reach it by walking on the soft sand. As for the dinner itself, Seasalt, just as the name implies, tries to extract the very best of the sea and present it on your table.
They will try their best to personalize the dinner for you. You can ask for any personal touch, they will gladly help you with that. The menu is coastal with a hint of Japanese in there. They only use fresh ingredients to make sure that the food will be great. The dinner here usually cost 70-80 AUD per person.
Bene Kitchen at the Sheraton Bali Kuta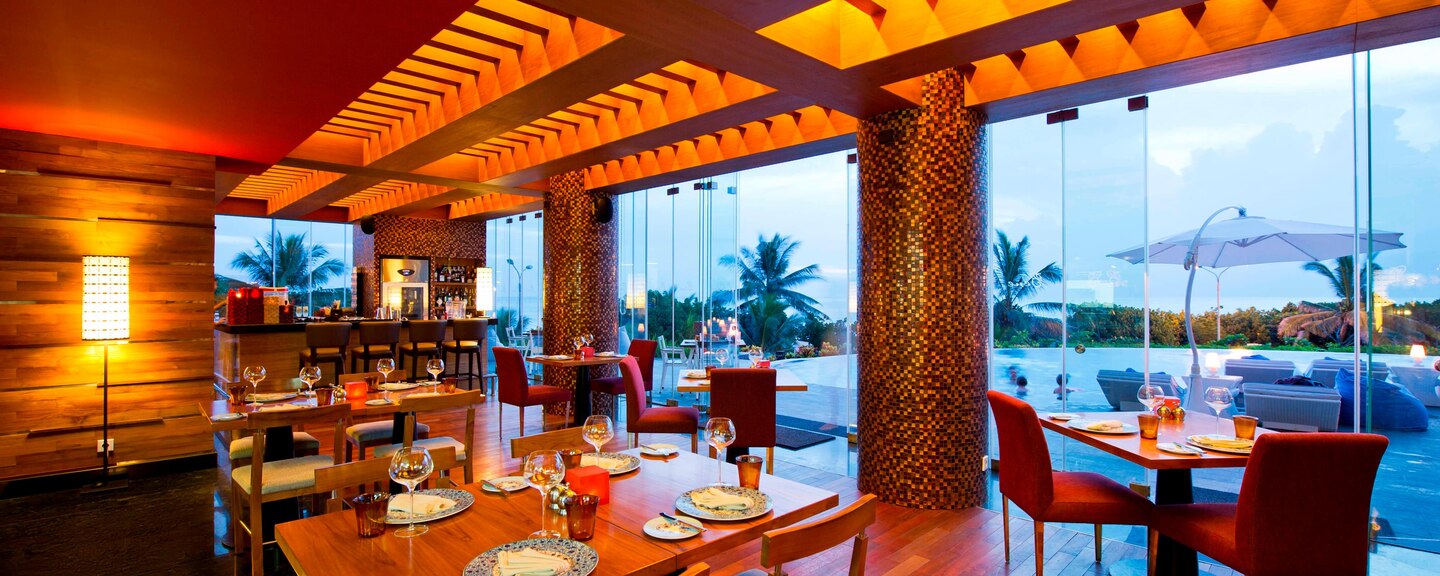 For a different type of dining, you can head to Bene Kitchen at the Sheraton Bali Kuta Resort. Start your night with a sundowner while you both enjoying the Bali wonderful sunset together. Head directly to the rooftop so you can enjoy the best view of the landscape with the occasional fresh breeze. During the special occasion like this, they usually provide an interesting promotion on liquors.
When the sun finally sets, you can start enjoying the 4-course Italian delights. The Executive Chef and team will prepare you Italian and fusion including pasta, foie gras, lamb, seafood, and chocolate treats. The night will be perfect with the live acoustic performance from the in-house musician.
Cascades Restaurant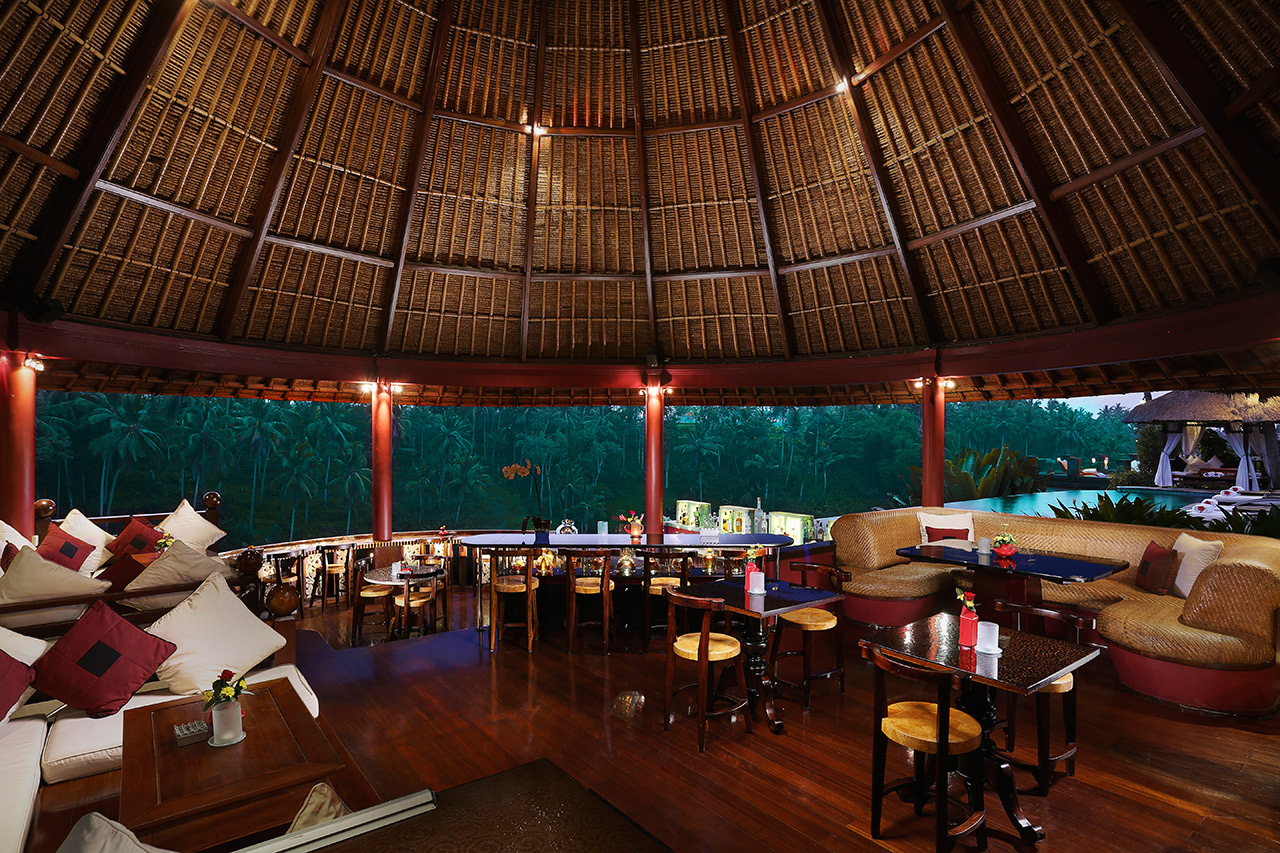 Moving away from the seaside, you can go to the heart of Bali in Ubud. If you haven't known already, Ubud is where Bali shows its tropical jungle paradise. Many luxury resorts are built to maximize the beauty of the scenery here. One restaurant, in particular, takes the same approach. It is the Cascades Restaurant that perches nicely overlooking the Valley of the King. It is only five minutes away from the center of Ubud, too.
For special occasions like Valentine's Day, Cascades always prepare an exceptional menu. They commonly offer a 5-course fusion menu, combining the best delicacies from Indonesia and all around the world. The special dinner here will typically cost 90 AUD upward.
Makan Place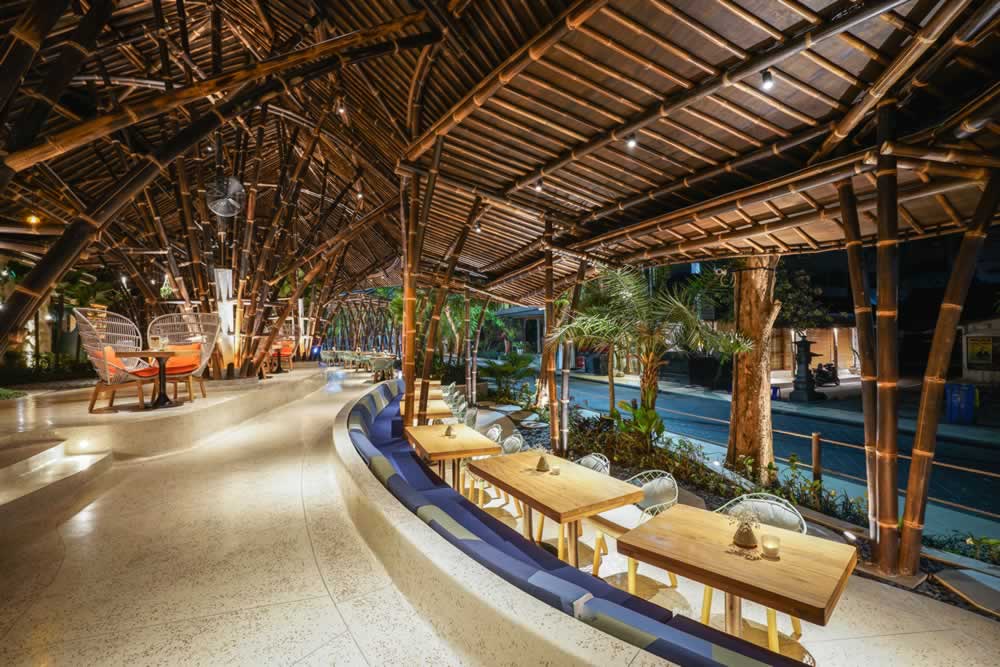 Makan Place takes Valentine's Day very seriously. Here, the celebration lasts not one day, but the whole week. By celebration, it means giving the visitors special treats of flowers, wine, and dinner. You just need to say what kind of dinner you want to have, they will sort it out for you. So yeah, your dining experience here will be really personalized.
You can expect an eclectic fusion of Asian and western cuisine at Makan Place. Located in the busy town of Legian, this restaurant somewhat still provides all kinds of intimacy you'd want from Valentine's Day dinner. The architecture is so unique, you will basically ha a feast in a bamboo nest. Outside, tropical foliage gives a fresh look.
Manarai Beach House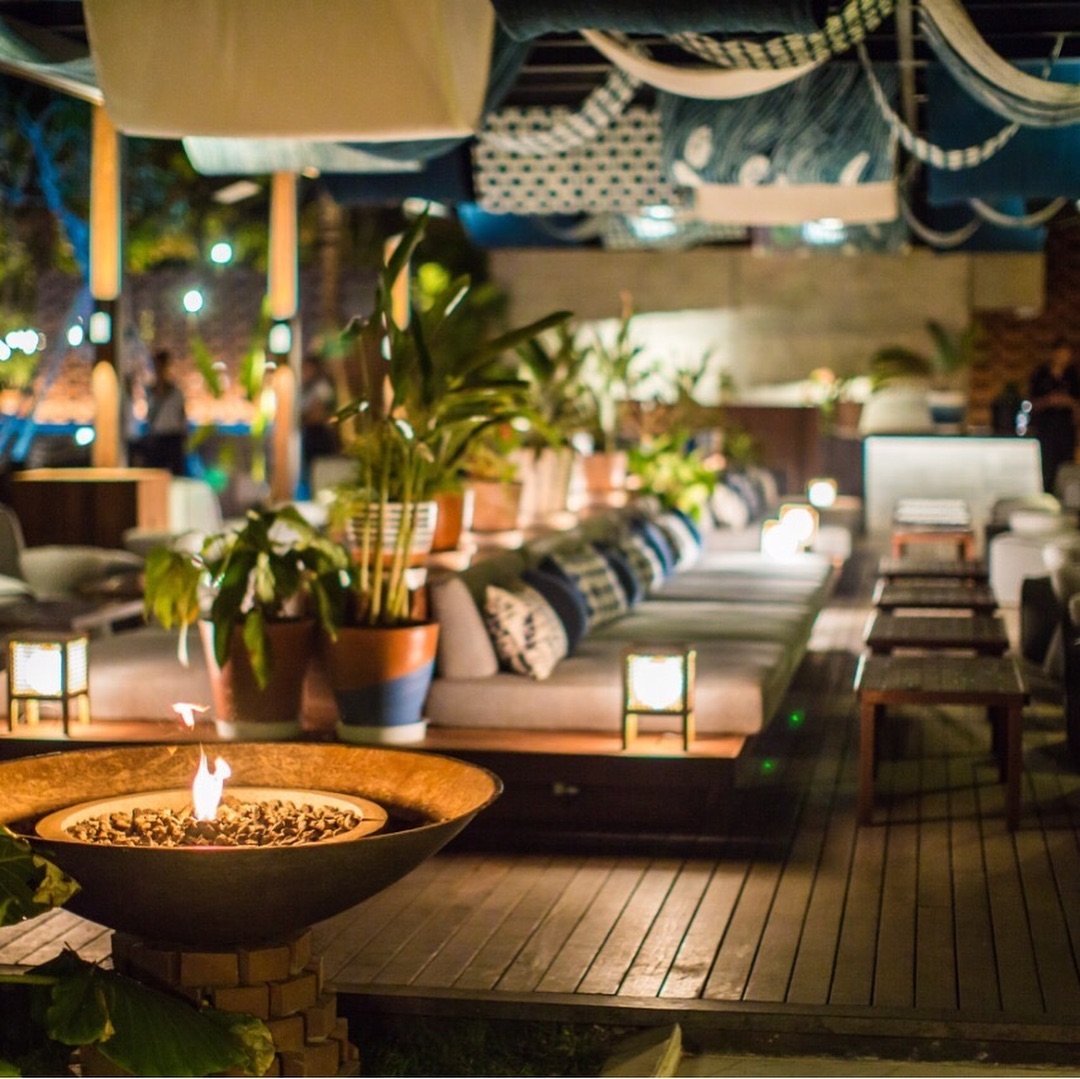 Back to the beach, this time on Nusa Dua which is far less crowded than its Seminyak, Canggu, etc. As the name implies, Manarai is a place to relax with direct access to the soft white sand beach of Nusa Dua. It's like Beach Clubs in Canggu, but much less crowded and noisy. For that reason, it is a great place for a couple to hang out and have a bite.
That doesn't mean the going here is boring. ISMAYA group, the owner of Manarai, is known for bringing world-class music and entertainment to their restaurants. Here, you can dine comfortably with your significant other in a cabana or by the infinity pool. The calm breeze of the sea will make your night here unforgettable.